The article has been automatically translated into English by Google Translate from Russian and has not been edited.
The United States topped the list of developed countries where giving birth is the most dangerous
About 50 women in America are "severely injured" during childbirth and about 000 die each year. According to an investigation by USA Today, half of these deaths and injuries could have been prevented if medics had taken the necessary measures.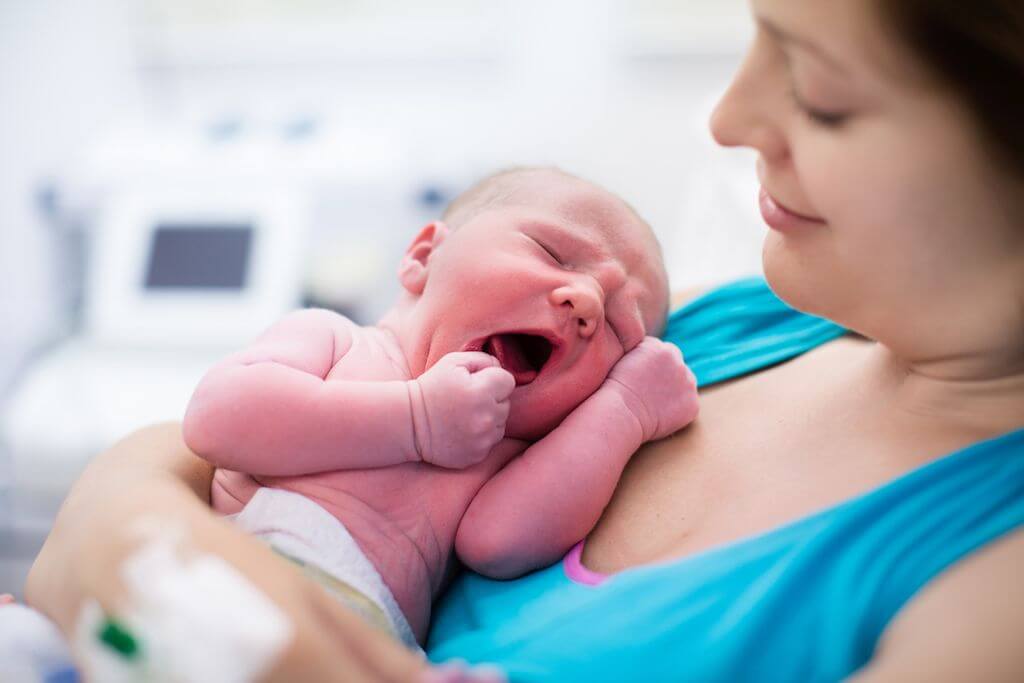 While most women give birth without problems, the study "The Global Burden of Disease 2015 Maternal Mortality", published in the journal The Lancet and cited in the report USA Today "Deadly Deliveries," reveals a striking discrepancy between the US and other developed countries regarding the quality of obstetric care, writes Newsweek.
Maternal mortality is defined as "death arising from obstetric complications or in cases where pregnancy exacerbates a pre-existing disease."
Between 1990 and 2015, the number of maternal deaths on 100 000 infants in most developed countries, including Germany, France, Japan, England and Canada, fell or consolidated below 10. But in the US, this figure has increased to 26,4.
The corresponding conclusion was obtained as a result of a four-year investigation, during which more than half a million pages of data on the quality of hospital care were analyzed, including more than 150 unsuccessful delivery cases. The investigation showed that the main causes of death in the United States are hemorrhage and severe hypertension, in which it is necessary to carefully monitor blood pressure and the level of blood loss in women. Medical professionals too often "look at the ceiling" instead of measuring the volume of blood lost, according to USA Today.
Analysis of records of quality programs funded by the federal fund for dozens of hospitals in New York, Pennsylvania, and North and South Carolina showed that less than half of the patients were treated because of blood pressure disorders high enough to cause a stroke. And less than 15 percent of women at risk received the recommended treatment.
The investigation revealed a lack of proper care in a number of hospitals throughout the country.
For example, a Texas resident had a cardiac arrest during childbirth. She managed to save her mother, but later she had to remove the uterus and transplant a kidney due to her injuries.
Alison Young, a journalist who participated in the investigation, told CBS This Morning: "We're not just talking about women who die, we're talking about 50 000 US women who are injured for their lives."
Young called on clinicians to give priority attention to pregnant women, as well as hospitals and practitioners, to follow the protocols of the Alliance for Innovation programs in maternal health programs. And the example of California, where the maternal mortality rate has halved due to taking the required measures, shows how the situation can be changed.
The USA Today report reflects research findings. NPR and ProPublica on maternal mortality in the United States, which revealed "chaos" in hospital protocols in dealing with potentially fatal, but easily treatable complications. It was found that hospitals are not prepared for emergencies during and after childbirth.
The Centers for Disease Control and Prevention did not immediately respond to a request for comment on these findings.
The American College of Obstetricians and Gynecologists examines the disparity between maternal mortality between the United States and other developed countries on its website, which also contains data indicating racial differences in maternal mortality rates. For example, African-American women die three to four times more often from pregnancy-related complications than non-Hispanic white women.