The article has been automatically translated into English by Google Translate from Russian and has not been edited.
'Not at all like a mother': American writer criticized Meghan Markle for video with her son
After Megzit, 38-year-old Meghan Markle and 35-year-old Prince Harry have not yet succeeded in starting to live in a simple way: their persons are still of great interest to the public, which seems to be looking for a reason to criticize them once again, writes "Gossip".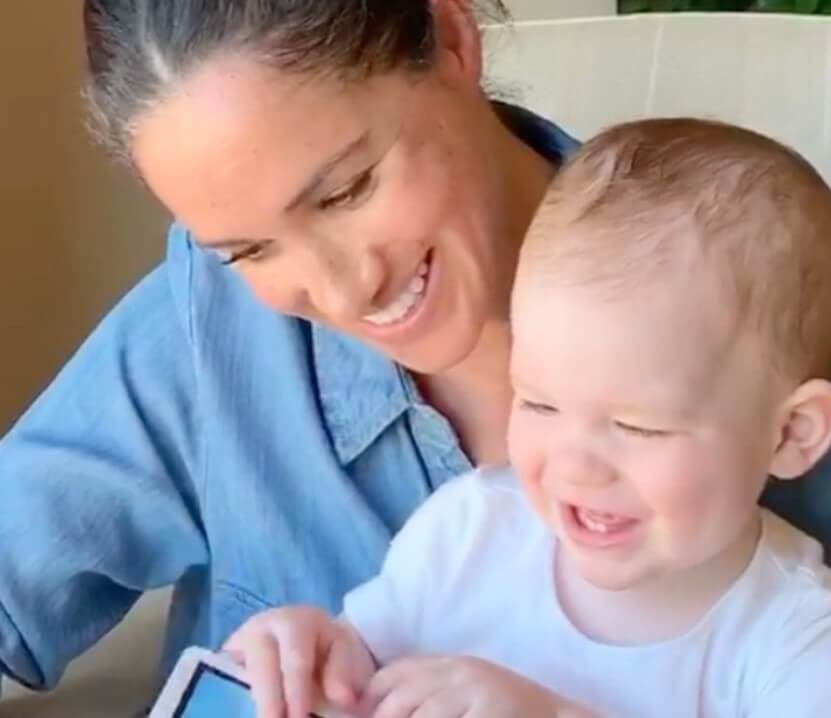 This time, the Duchess of Sussex "did not please" the American writer Emily Giffin, who did not like the video published by Megan on the birthday of their son Archie with Harry. Giffin criticized the former actress and called her "not real" and "not at all like her mother."
In the story, she published a correspondence with a friend, who also shared her thoughts on this video. They agreed that Meghan seemed annoyed that Archie didn't live up to her standards. Another message hinted that Meghan's acting background is a reason to assume that she is now "playing the role" of the mother. Emily also shared a screenshot of Meghan's video with her son and captioned it: "Happy Birthday Archie. Go away, Megan. "
"Adorable child and a book. But ... for heaven's sake, "me first." This is Megan's show. Why wasn't she filming the video and letting Harry read the book? And why didn't she take a moment at the end to say, "He said 'Daddy!' Because that will make him look like Harry for a fraction of a second, God forbid ... Besides, you want to keep your child private, so you post a video of him (from your authorized biographer) ... no pants? " - she wrote in the story.
On the subject: Son Meghan Markle and Prince Harry - Year: Congratulations from the Royal Family and a video with a birthday
Her comments caused a real anger among fans of the Dukes of Sussex, after which she had to close her social networks. But later, she posted a new message in her other account and commented on scandalous statements.
"I enjoy following celebrities and researching them with my readers. I publish dozens of honest stories a day, without filters, as if I trust directly close friends. Besides, I am very interested in the British monarchy. It has always been that way. See my bio for a link to an essay I wrote in the days before Meghan and Harry were married. Just to be clear: I loved the idea that a mixed race American woman is marrying a member of the royal family. It seemed like a wonderful, happy event for everyone. I celebrated their wedding by hosting an event here at my home and posted a lot of photos.
"Moreover, I was shocked by any manifestations of racism towards her. Over the past months, my feelings for Harry and Meghan have changed. But I can say from the bottom of my heart that my criticism of Megan never had anything to do with her race. In addition, I understood why she wanted to leave the monarchy and start a different life. I am picking on how he and Harry handle some of the things, and that was evident in later posts, including today. I see that some of my posts may have seemed sneaky and could be interpreted as having racial connotations. This was not my intention, but I understand that intention and impact are two very different things. I sincerely regret this negative impact, "she wrote.