The article has been automatically translated into English by Google Translate from Russian and has not been edited.
Sofia Rotaru showed her mansion near Kiev for a million dollars
Soviet and Ukrainian star Sofia Rotaru showed her mansion near Kiev, writes Obozrevatel.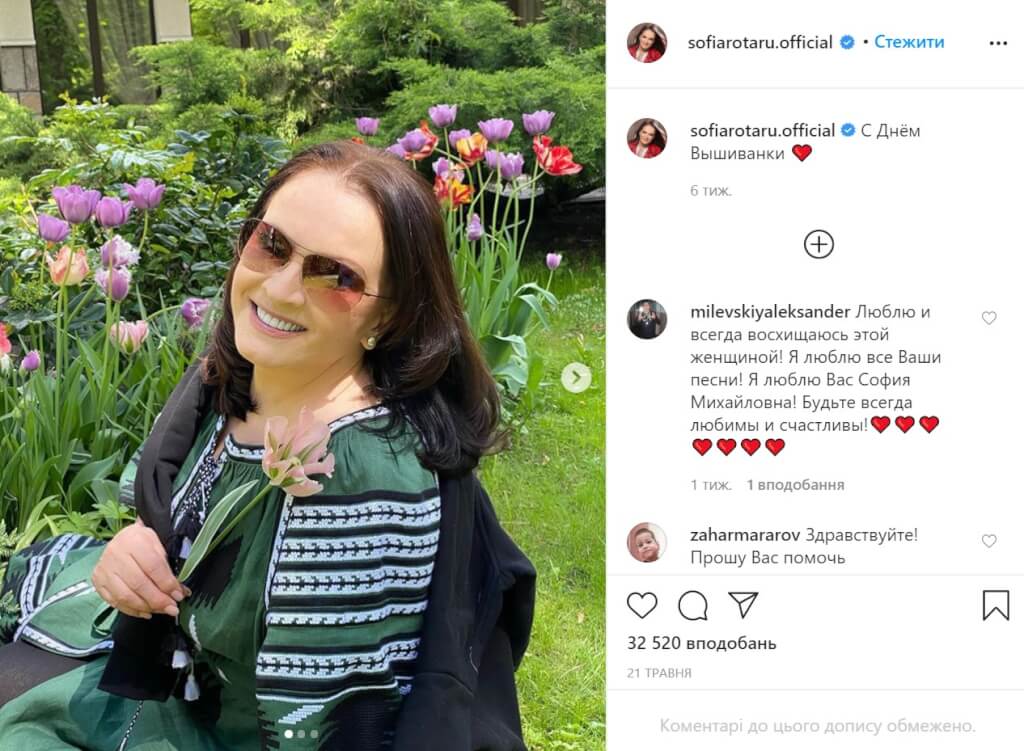 Earlier media reported that its value exceeds a million dollars.
So, the artist on a personal page on Instagram showed a series of pictures that depict her house and the surrounding area.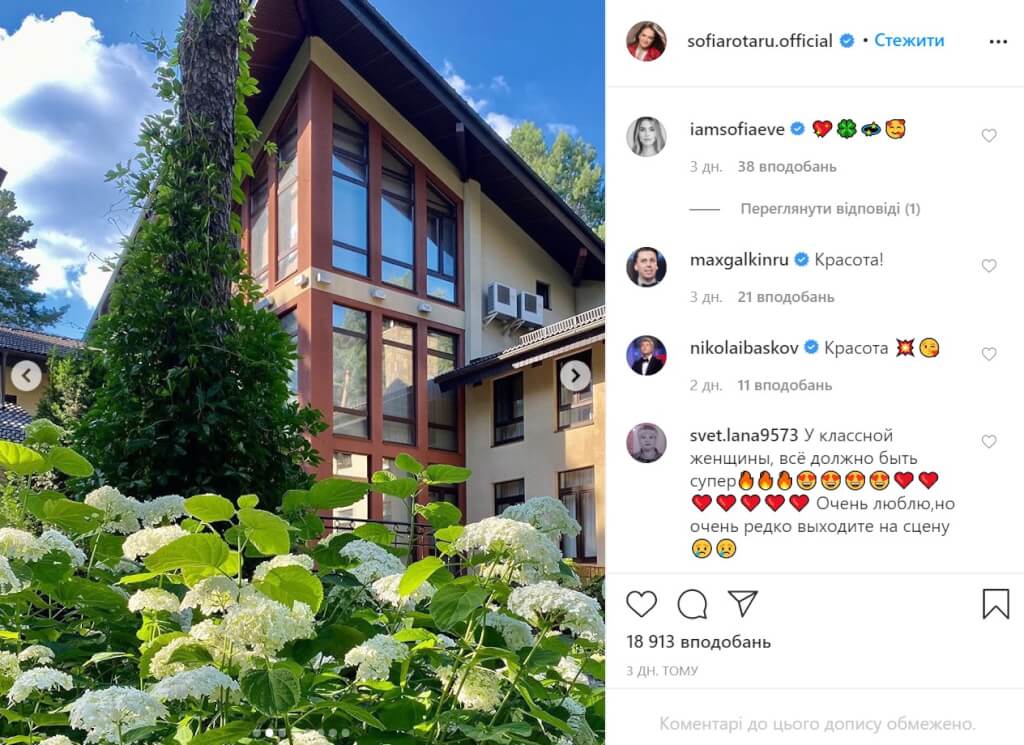 Rotaru demonstrated that around her elite housing there is a huge garden with flowers, and near the mansion there is also a large guest wooden house.
On the subject: Sofia director Rotaru told how the 72-year-old singer remains in great shape
The estate of Rotaru is surrounded by a moat. The area of ​​residential premises is 120 square meters, and the area of ​​the plot is 20 acres.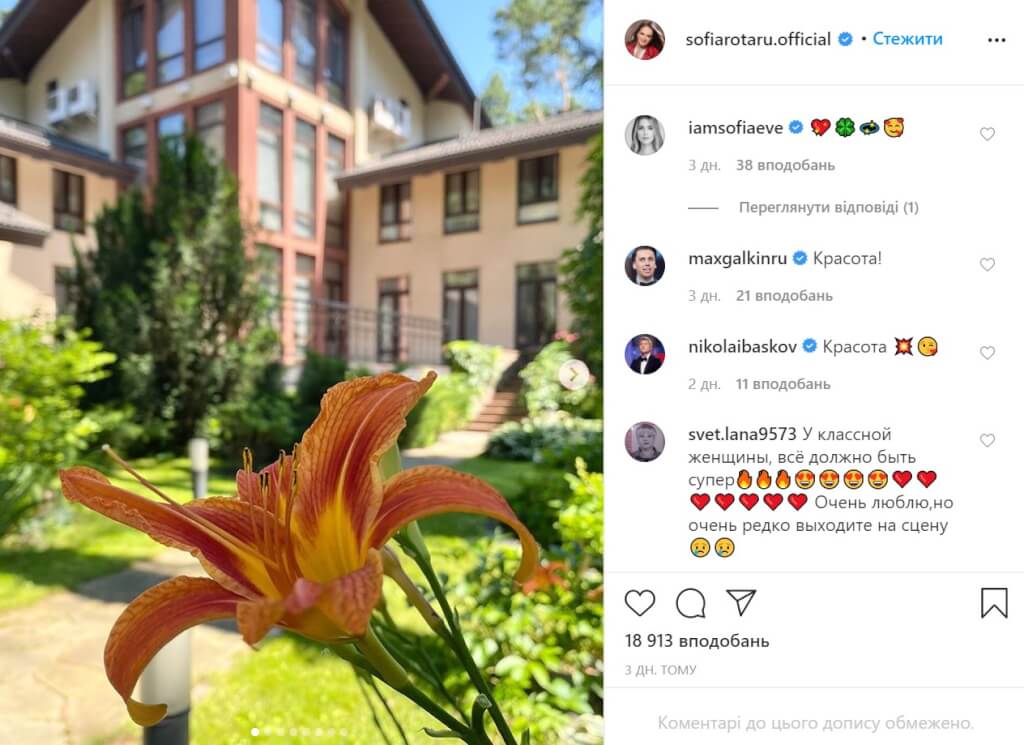 The house itself is of non-standard shape, with high ceilings and windows. There is also a tennis court on the plot. The star also showed flowering trees that grow on her site.
On the subject: Marriage of convenience, the war with Pugacheva: what Sofia Rotaru was accused of during 57-year career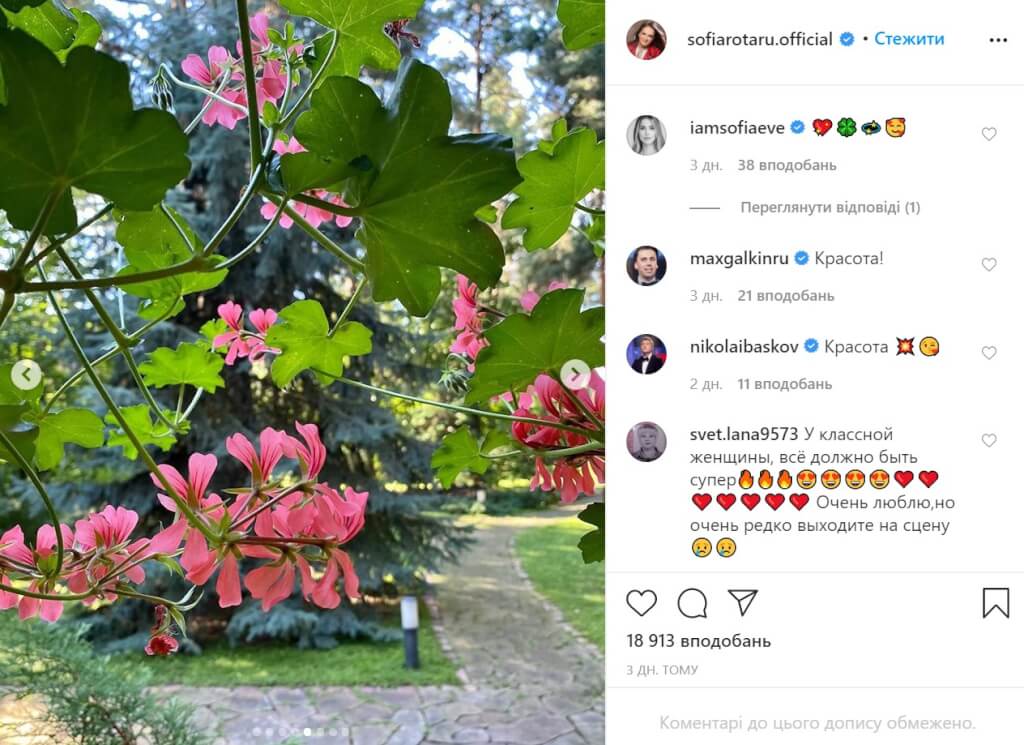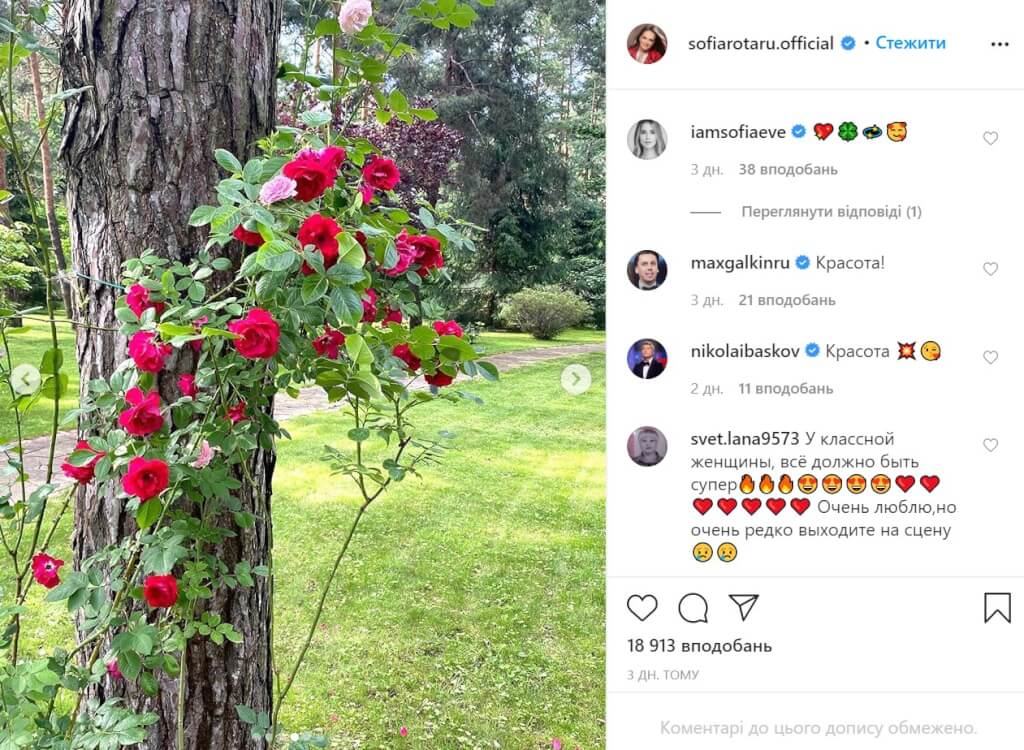 Around the perimeter of the house is surrounded by a fence, it is guarded by a watchman. On the territory there is a large-scale gazebo and barbecue. At the same time, the hostess herself likes to spend time on the beds, as well as take care of fruit trees.