The article has been automatically translated into English by Google Translate from Russian and has not been edited.
Dad again? 79-year-old Emmanuel Vitorgan puzzled fans. A PHOTO
The actor gave rise to rumors about the birth of another baby.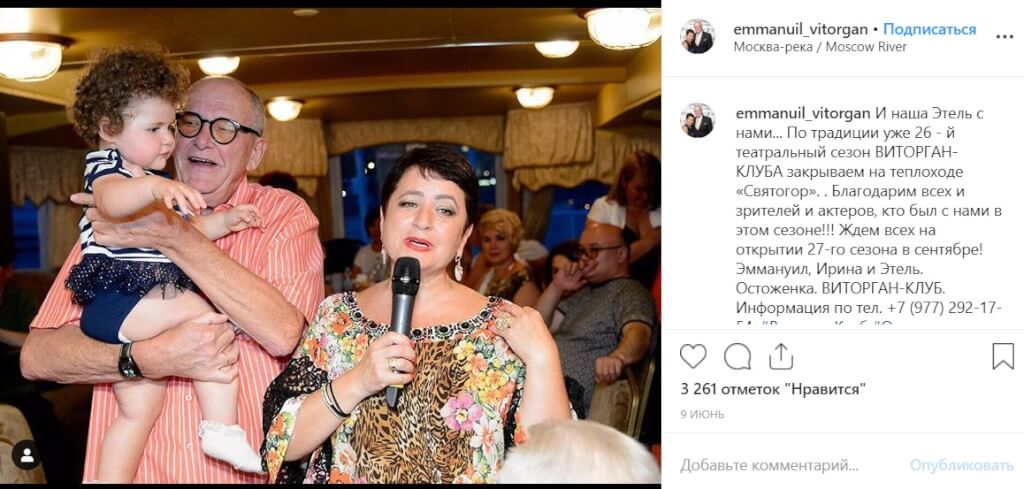 Emmanuel Vitorgan provoked the appearance of rumors that a new addition had occurred in his family. Today, the actor announced that he is looking for two helpers: one will need to look after an already grown up child who turned 1,5 of the year, and the other will take care of a baby, writes 7 Days.
In March last year, the actor and his wife Irina Mlodik had a long-awaited daughter, Ethel. It turns out that one spouse chooses one nanny just for her (age coincides). But for what baby need a second assistant?
On the subject: Vitorgan's 56-year-old wife herself gave birth to a 78-year-old husband of a child: a gynecologist's comment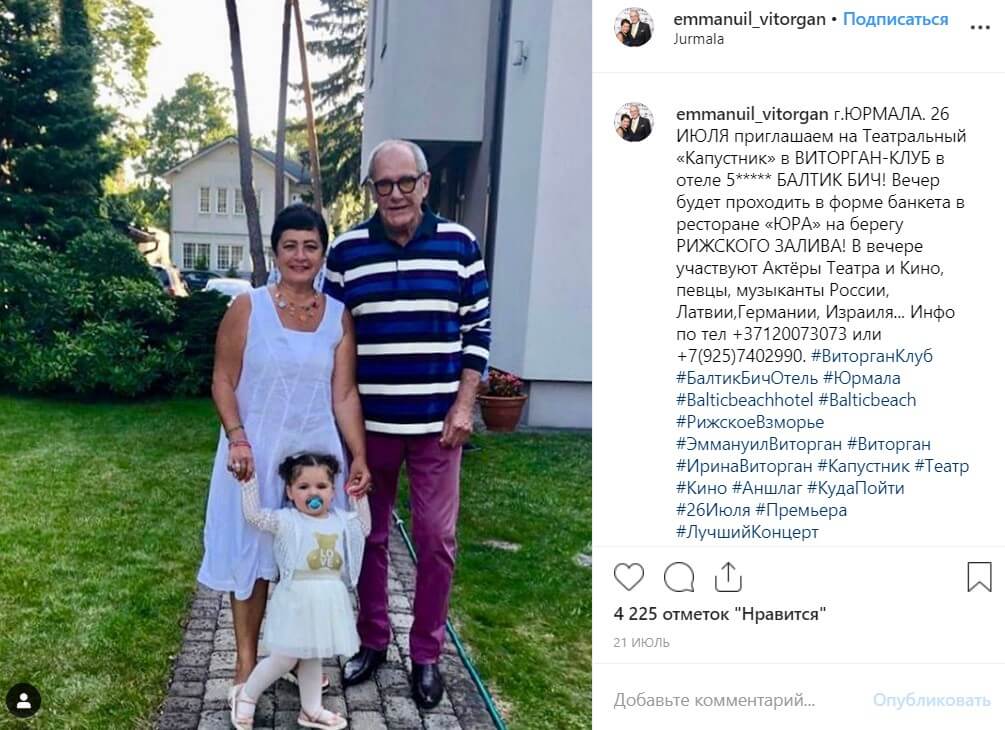 Fans suggest that spouses hid the appearance of another child. If you recall, the first time they did not advertise the appearance of baby Ethel in their lives. Maybe history repeats itself and the 79-year-old actor and his wife become parents again?
"We are preparing for the appearance of a little brother. They need to be friends, help each other, "said the actor last year.
However, this may have another explanation: Emmanuel Gedeonovich may be busy looking for a nanny for Ethel and the child of his acquaintances, for example. Moreover, Irina has often appeared in public in recent years, and her figure did not show signs of pregnancy. But some fans remember that this was the case before the birth of Ethel - so they are sure that the baby was given birth by a surrogate mother.
On the subject: 'Looks like dad and Maxim': 79-year-old Emmanuel Vitorgan showed a little daughter. A PHOTO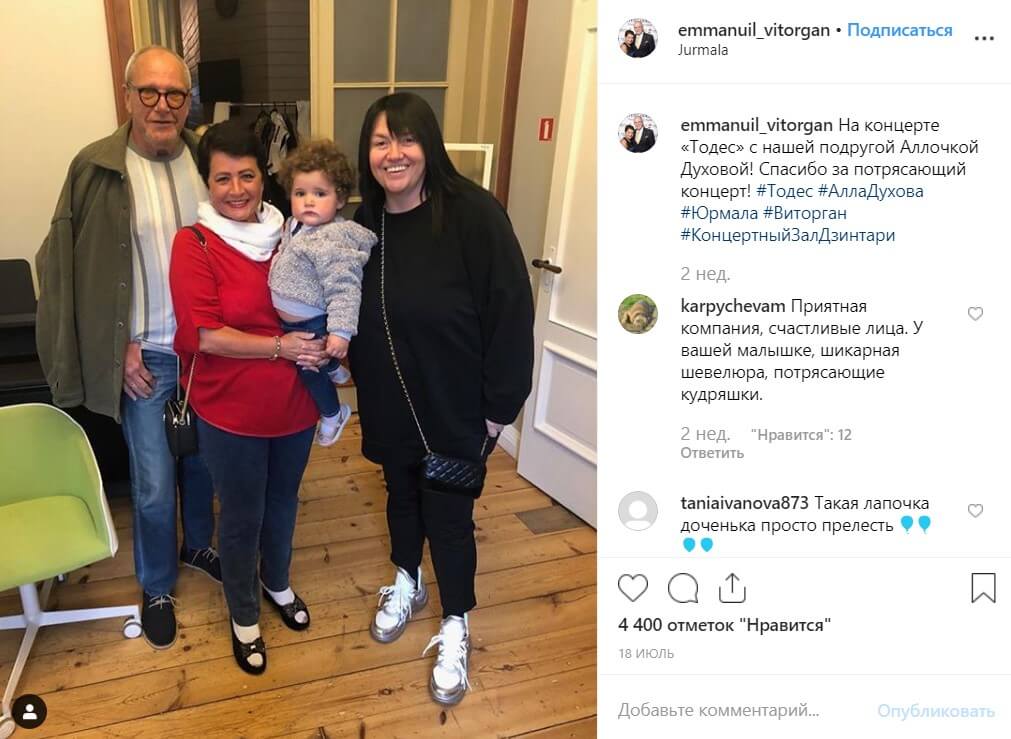 Vitorgan and his wife are not responding to questions from fans, so for now they are left to guess at. Nevertheless, some of the fans have already managed to congratulate their parents on the birth of the crumbs. Now the couple rest in Jurmala, where they arrived in early June. Emmanuel Gedeonovich manages to combine rest with work. On the Riga seashore, creative evenings of Vitorgan Sr. are held.