The article has been automatically translated into English by Google Translate from Russian and has not been edited.
Take it off immediately: 7 blunders in mom's summer wardrobe
Trends change every season, and the soul requires a change - especially when it is still within reach of the summer. However, not all trends can make mom stylish.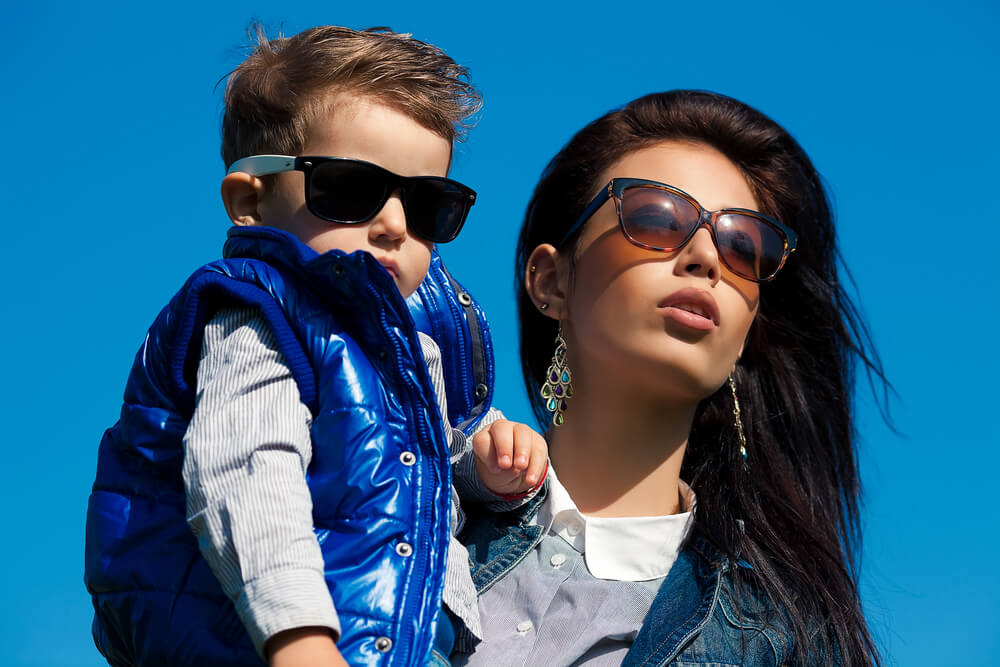 Together with Katya Gusse, the famous stylist and influenser, "Letidor»Has prepared a fashionable summer anti-trending cheat sheet.
So, from what fashionable decisions is it better for mom and her child to stay away?
Same clothes for moms and kids
Someone finds the family look a nice option for a walk with a child. Initially, such images were used for family photo shoots - it seems that there is the place for them. In everyday life, it looks unnatural and does not give free rein to the imagination.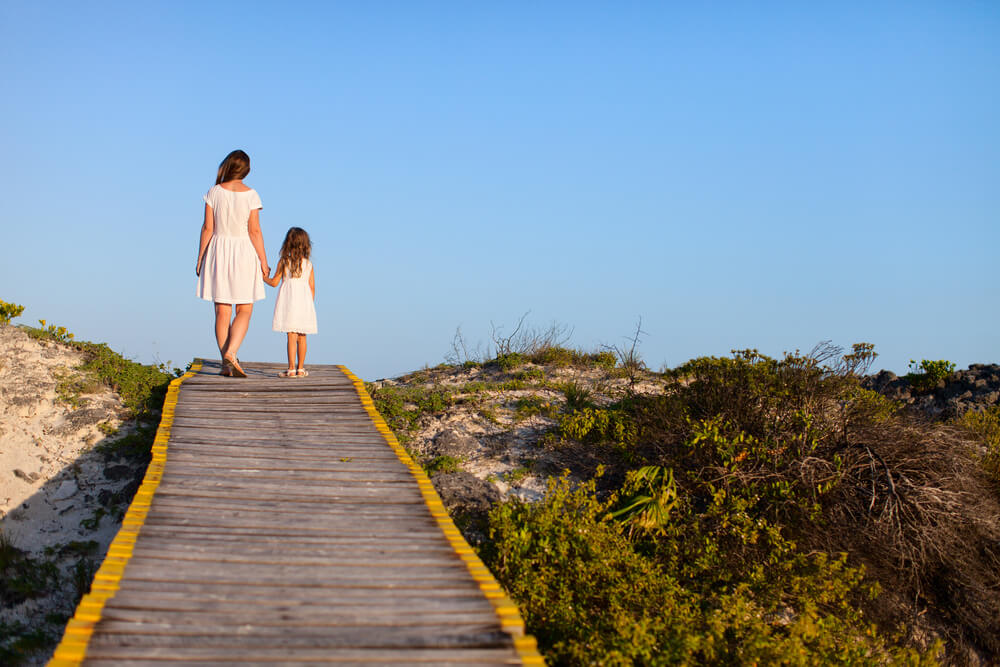 Why make one bow when you can, for example, play with one color for two images?
Daddy's sneakers from 90's
Being a mom is hard work. Obviously, when you care for a child, maximum comfort is not just a desire, but a necessity. In this case, sneakers - the most convenient option for shoes.
Of all the variety of shoes, the last thing your legs should reach is "daddy sneakers".
On the subject: Millionaire with diapers: how Yana Rudkovskaya earns her son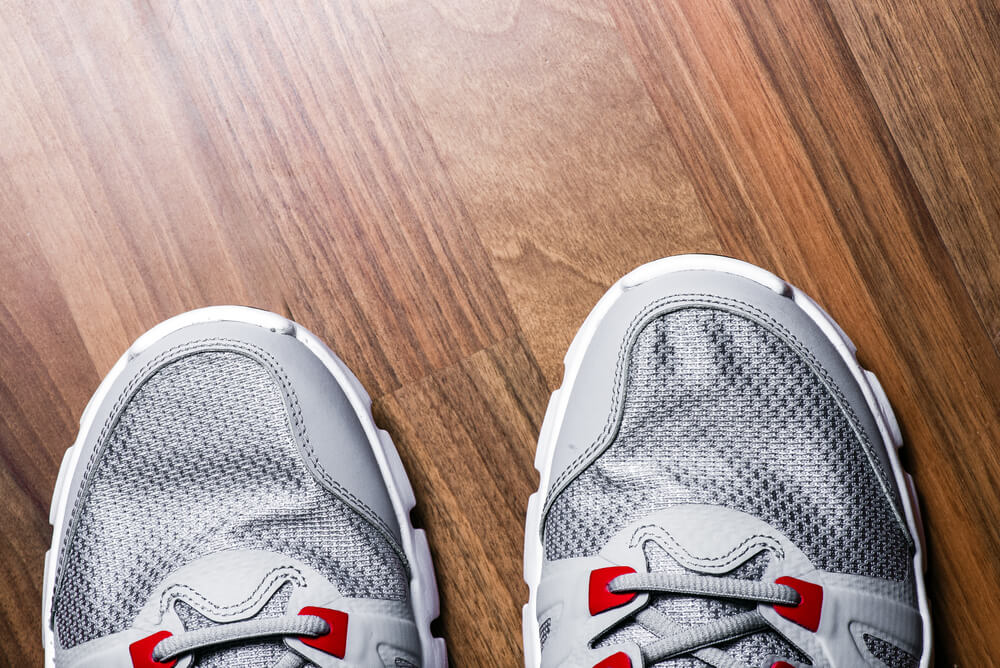 Yes, they are very comfortable, quite voluminous and it's not a pity to run after the child in the sand on the playground. But this year, fashion is focused on more gentle, neat options and light pastel colors.
Such models can equally well be worn with jeans and airy dresses, which are ideal for the heat and camouflage of a not too perfect figure after childbirth.
White low top sneakers or t-shirts are an alternative.
Hair tied in a tail
Since for moms comfort is the determining factor when choosing an image, many people prefer to take hair in a ponytail. Of course, in this way they do not interfere with either the mother or the child, but in this case one cannot speak about style either.
In addition, the gum often spoil the hair, making it brittle and split.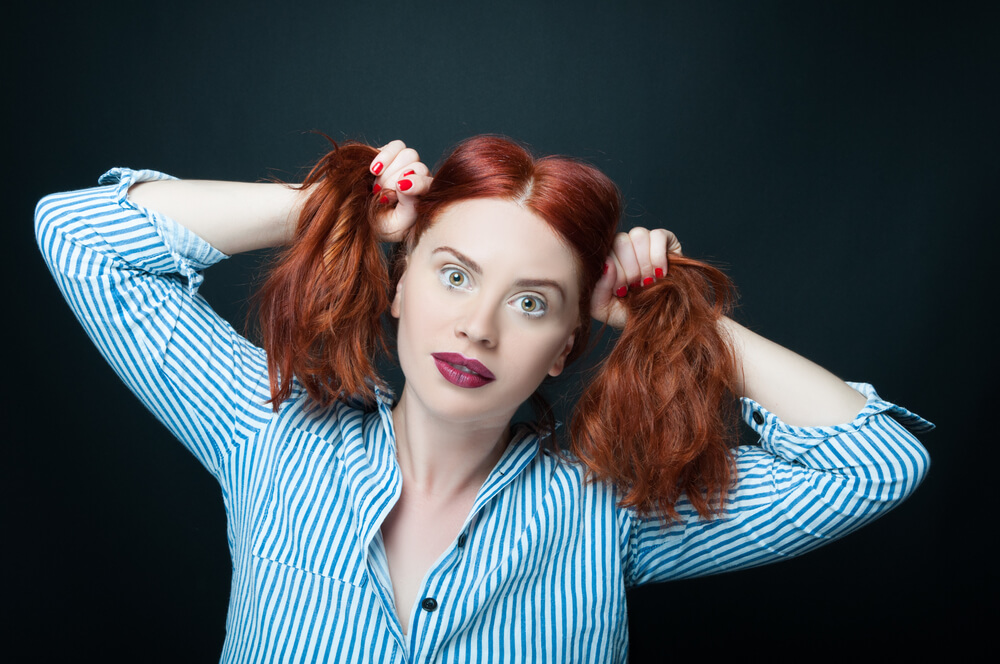 If you can not do without such a hairstyle, you can make a low tail with parting or deliberately sloppy. And instead of the usual gum, you can use the elastic-spring - it does not spoil the hair.
Haircuts (for example, with pearls) or flower headbands can be used to escape the heat. Also, do not forget about hair care and trips to the beauty salon: a well-groomed haircut is a must have of any season.
T-shirts with the words "Mom"
And there are options with the words "The best mom in the world", "Mom of the best boy", "Gold mama". And these "charming" inscriptions in italic type along with flowers and hearts are most often attached to the clothes of shapeless cut.
On the subject: 5 so that moms are ashamed to talk to their daughters. But we have to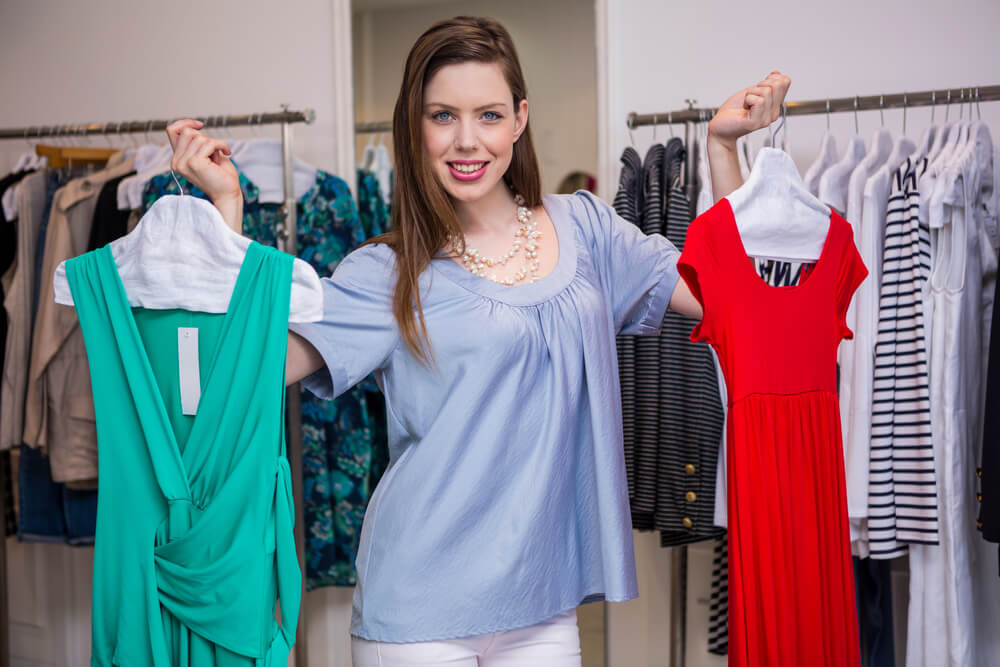 Such options are quite suitable for the house, but certainly not for going out.
A good alternative would be oversized t-shirts and basic colors that are convenient to combine with any things.
Caps
To protect your eyes from the sun, you should look at fashionable sunglasses - "butterflies", "aviators", triangular in shape. The fashion for this accessory in the current season is sparing: finally, glasses really save from the sun, and do not pass a thin stripe across the face, like Hadid's sisters.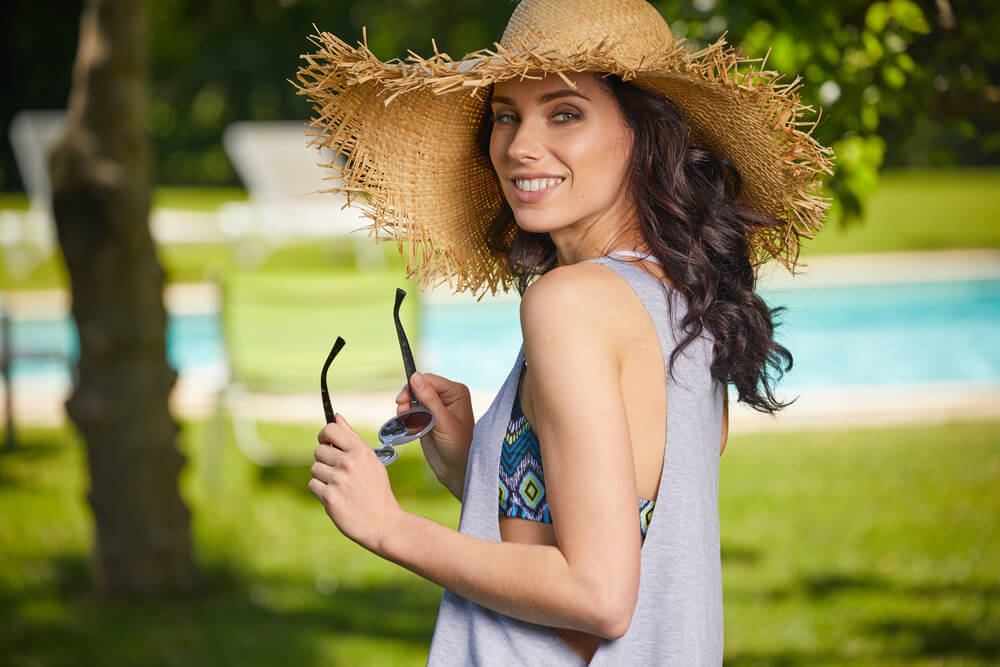 Colored cotton hats will help protect your head from the sun. By the way, this is a great option for children as well.
But choose different models for yourself and the child - no identical bows!
Also an alternative can be silk shawls, straw hats, boaters and hats, fedora.
Pants and pants for pregnant women
During pregnancy, pants with special rubber - a real salvation for women. They are really comfortable, and besides, they perfectly support the stomach.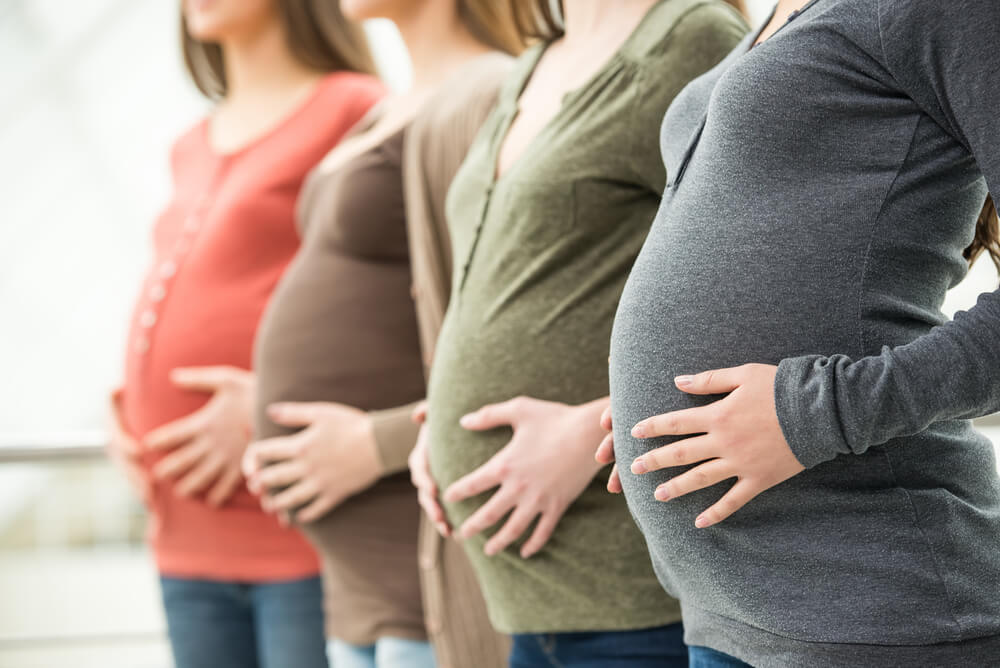 But after the birth of the baby (and especially in the summer) you should forget about such clothes, no matter how comfortable and practical (we are about hiding the imperfections of the figure).
If you want to hide the tummy, a trapeze dress, a baby-dollar dress and, in principle, any boho-style dress can be an excellent option for the summer.
Long or extended nails
Now the trend towards naturalness is developing more and more. Grown nails in this sense are not the most fashionable and certainly not the most convenient option, especially for moms. They require complex care, and they can harm the baby.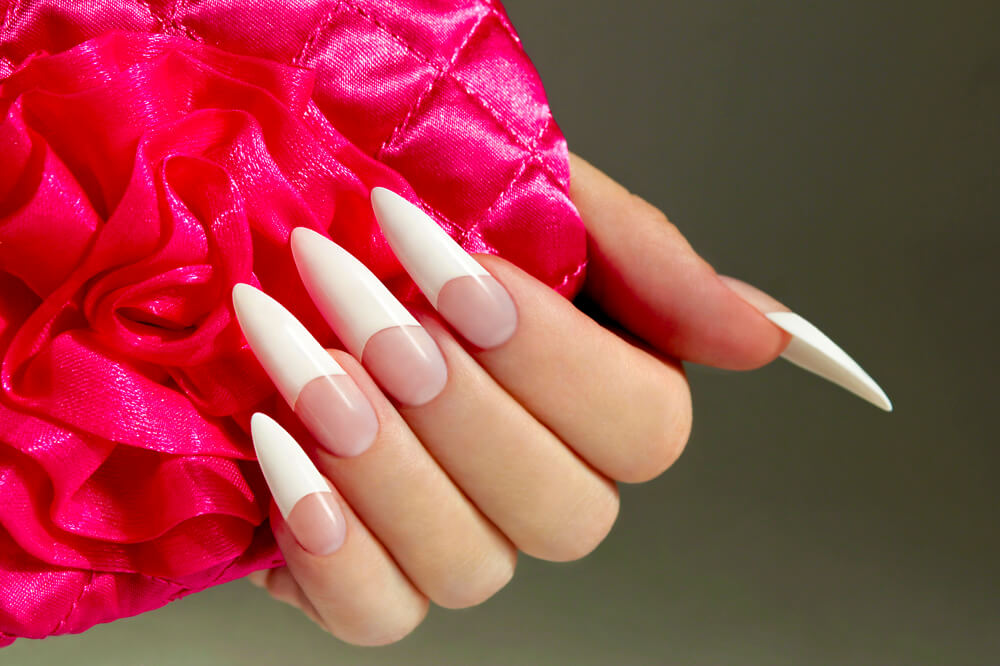 Bet on a neat, well-groomed manicure.
In addition, now it is not necessary to apply varnish. And if you can make time to go to the salon, choose nude shades (they are the designers' favorites this summer). Beige color is very wearable.