The article has been automatically translated into English by Google Translate from Russian and has not been edited.
'I miss buckwheat, pyatietazhkam and metro': how Russian woman got to Google and went to Ireland
Elena moved to Ireland, having received two offers at once - from the employer and a loved one. Green Island taught her calm and inspired to start her own business. As part of a series of materials about compatriots who moved abroad, "Lenta.ru report»Publishes her story about life in Ireland.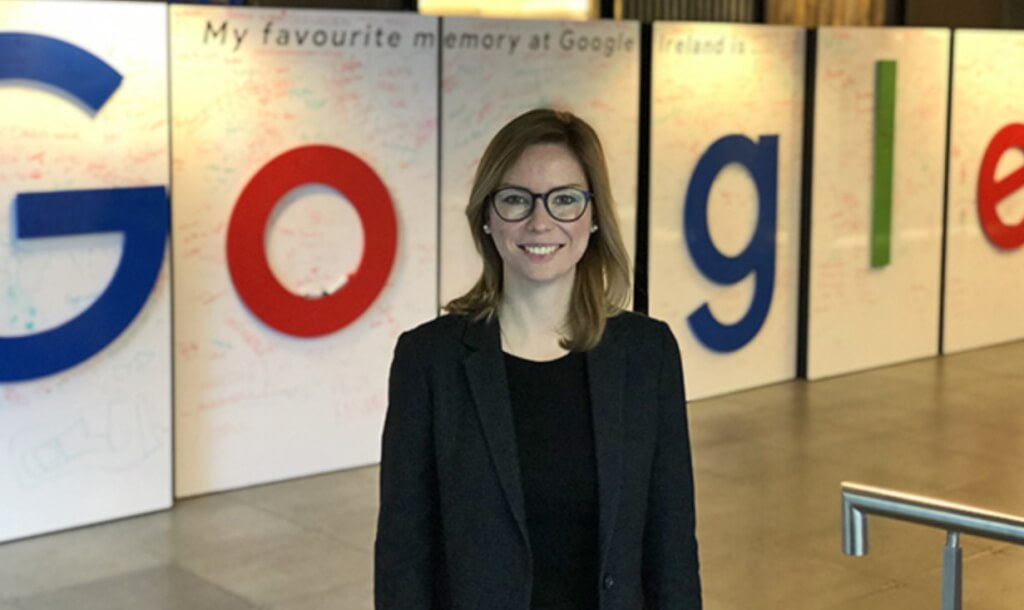 I was born in Moscow and received a technical education in one of the best universities in the city. At that moment, my first job was an advanced technology company, where at the beginning of the two thousandth the number of women in the team could be counted on the fingers of one hand. At that time, Internet technologies were developing rapidly, and several years passed like one day. I communicated with people from different business areas and eventually decided to do Internet marketing. The choice was dictated by my interest in how people outside perceive the product that programmers create.
Without much support, I grew to the head of the department, independently negotiated with global partners, offered new strategic ways for the development of the company and participated in conferences in Europe. I often received interesting job offers both in Russia and abroad. After several years of fruitful cooperation, I was called to the central European office of Google in Dublin.
The company took over most of the organizational issues, including the preparation of a working visa and related documents, which significantly simplified the process of moving. Moving to work coincided with changes in his personal life. Both of these factors linked me to Ireland for a long time.
I can say for sure that moving is not easy for anyone. When flying away to live abroad, you need to understand that this is a real challenge, testing the strength of character and relations with those who remained in their native country. It is especially difficult to move when you realize that your life must change forever. In terms of assimilation, I was very lucky! I moved, having at once two offers: the offer on work, the offer of a hand and heart. Both of these factors very strongly supported me, and I managed to avoid migratory depression.
Ireland is a multinational country that respectfully accepts different nations and cultural peculiarities, here you can always find like-minded people by origin or by interests. My social circle was formed fairly quickly both among colleagues and outside of work - and this is an important part of life. Most people get locked up after moving to another country, especially if they work in corporations. Therefore, it is very important to try to communicate with the people of the country, feel their culture, try to do national sports or take part in local entertainment. Believe me, this is the most interesting part of integration!
***
The first time I learned about Ireland in my childhood was when my parents gave me a video tape with a film that took place in the green spaces of this country. Before the move, for me it was just an inhabited green island.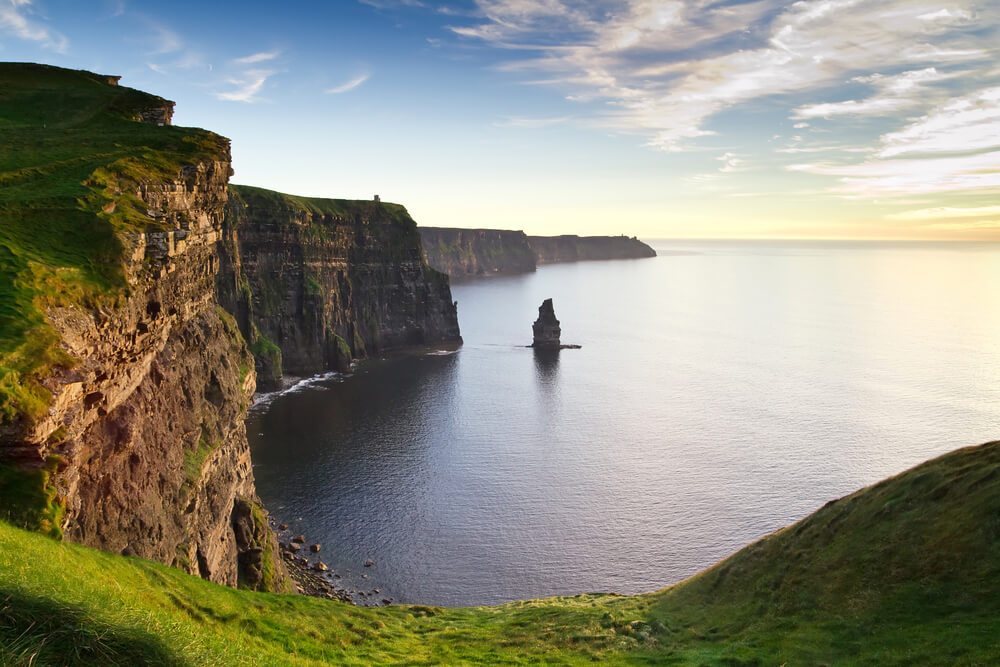 Ireland, as a good book, does not reveal all its secrets and meanings from the first time. Humid and windy climate is not suitable for everyone and may seem rather harsh. It is useless to watch the weather forecast in the morning, it is completely unpredictable and can change several times a day. As the Irish themselves say: "The main thing is not to forget two things when you leave the house: a raincoat and sunglasses!". The wind is so strong that it seems that Mary Poppins from the Soviet film lived in Ireland, not in England.
To fully experience the spirit of this country, you need to go to the ocean and stop at one of the pubs built in the 17th century in a village where residents still speak Irish Gaelic. And it's better to walk along the coast - the landscapes are fascinating with their grandeur and make you think about the eternal. This is a unique beauty and hospitality country.
In large cities, life is usually concentrated inside buildings. And no matter how large the windows are in the room, the outside world is behind the glass. With the move to Dublin, I began to spend significantly more time on the street, and this is a completely different world perception. Life in Ireland takes place in the open air: at lunchtime, most of the employees go outside at any time of the year; children prefer video games to rugby and yachting; jogging in the fresh air is the most common type of training, even grandparents come to it.
On the subject: Our emigration: "Being Russian in the UK is like having a deadly disease that is contagious"
Irish souls do not like in dogs. If you walk down the street with a dog of any breed, big or small, you will definitely smile; and if it is a puppy - get ready to receive compliments!
Pubs are another feature of this country. In Irish culture, this is not just a place to drink alcohol, it is a meeting place with friends and relatives, sharing news, stormy debates - and all this is a catchy Irish music. In all pubs it is very noisy, and after such an evening, many foreigners are not used to losing their voice.
"Enjoy and enjoy life" is a philosophical principle that has been implanted in the Irish since childhood. Therefore, the nation maintains a healthy balance between work and leisure. There is much to learn from the inhabitants of large cities with a frenzied rhythm and a high level of frustration!
Irish wisdom says: "There are only two things to worry about: are you healthy or sick. If you are healthy, then you have nothing to worry about, but if you are sick, then there are only two things you need to worry about: either you will recover or die. If you recover, then you have nothing to worry about, but if you die, then there are only two things you need to worry about: you will go to heaven or hell. If you go to heaven, then you have nothing to worry about, but if you go to hell, then you will be so damn busy shaking hands with your friends that you will have no time to worry. "
This approach to life has shaped the Irish as an exceptionally positive nation. They are very open, kind people, ready to help at any moment. For a long time I got used to such a mentality after a big stone city and a harsh rhythm of life.
Irish people are very sociable in a good sense of the word. Do not be surprised if someone speaks to you in a queue, in a cafe or on the street - this is only the social aspect of the nation, part of their culture. As they say, small talk is a short conversation. Soon it ceases to seem strange, and you even begin to get pleasure from such communication.
Ireland attracts global corporations and a huge number of expats. People are not afraid to move alone and with their families. Over the past eight years, Dublin has evolved from a small industrial city into a real center of technology development in Europe.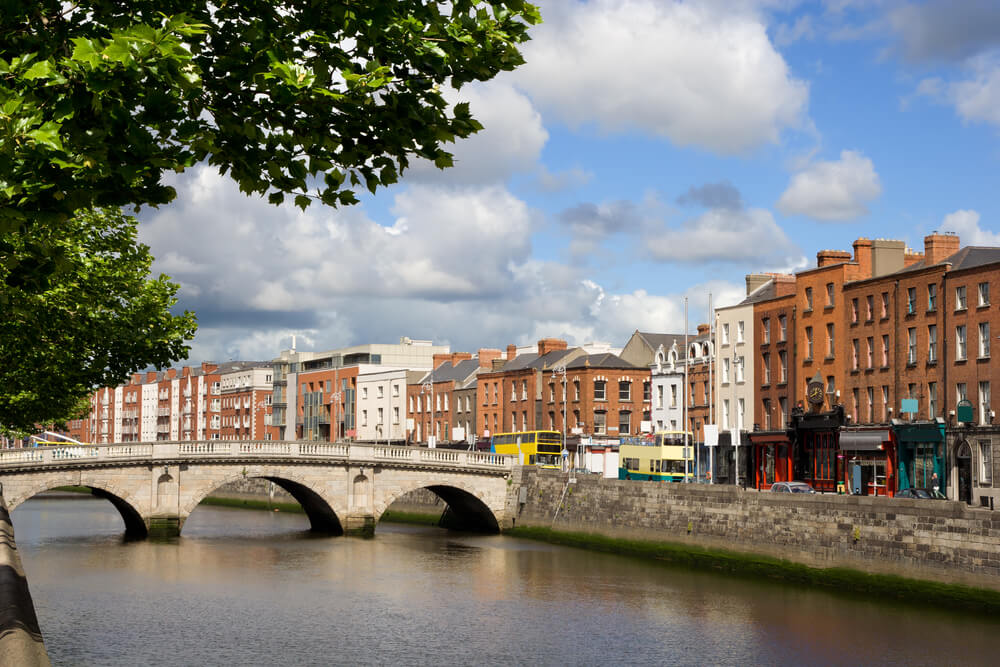 The sharp influx of people from other countries has greatly affected the infrastructure of Dublin and Ireland as a whole. Other nations bring with them a bit of their culture, which, of course, affects the expansion of gastronomic choices in restaurants and shops. Just five years ago, the number of restaurants could be counted on the fingers, today in Dublin and beyond it you can find a restaurant for every taste - from Eastern to Mediterranean cuisine.
Since the population of Ireland has grown rapidly and continues to grow without slowing down, the territories of large cities are being actively built up with residential complexes and offices. A few years ago, the population of Dublin was concentrated in the center. But since the prices for rental and purchase of housing grow disproportionately quickly, in search of optimal supply, many expats now prefer to travel to the coastal part, sometimes outside the city.
In Dublin, there is no underground metro, double-decker buses and DART and Luas trains ride around the city - they are analogous to Russian electric trains. Many people ride bicycles: this transport is to the liking of the Irish people of different ages and social status, it is popular in any weather. It is no longer a novelty to see office workers in suits and raincoats on bikes on the way. Recently, local people know what traffic jams and rush hour in public transport are. With all the workload and construction, the city has retained its style: cozy cafes, a large number of parks and uniquely green streets.
Due to the fact that global corporations came to Ireland massively, there was a jump in the development of the services sector in the country. For servicing companies from nowhere, a lot of legal advice and translation bureau appeared. And for people working in them - food delivery services, dry cleaning and laundry, in short, everything you need. Many restaurants and shops extended opening hours, large (nationwide) shopping centers began to appear.
There are two national sports in Ireland - rugby and hurling. Hurling - is a kind of analogue of field hockey, once it came up with the Celts. Despite the fact that this is a contact and very traumatic sports, children from an early age instill a love for them. Therefore, everything related to the treatment of injuries and even complex fractures in Ireland is organized quickly and at a high enough level. In other areas of medicine has its own specifics. The Irish as followers of the Celts are a hardy enough nation: they will not go to the doctor with a cold and cough. In this regard, in some areas of medicine a small number of specialists, so you have to register in two or three weeks.
In a country with a large number of expats, it is considered normal to ask a question about the origin. When they learn that I am from Russia, they often ask how I like the weather: not everyone will decide to change the fabulous frosty winter to a windy sea climate without snow. People often wonder if they managed to see the country, what favorite places have appeared, whether I miss my homeland. Many acquaintances of the Irish have been to Russia at least once, the most popular tourist destination is St. Petersburg, so they often ask me about the history of this city and always sincerely admire. Contrary to all expectations, politics is not the most popular topic of conversation.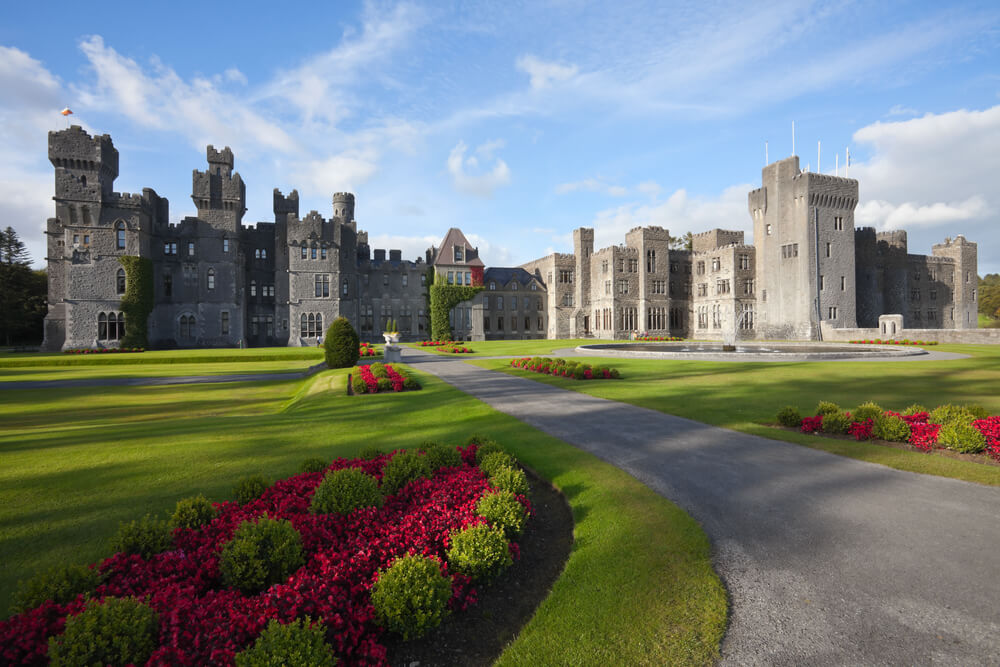 For me personally, the most important stereotype about the Irish, which was not confirmed, is that they are all fiery red! In fact, only about 10 percent of the indigenous population has red hair from birth. With the influx of expats, this percentage gradually decreases.
On the subject: "Nine-story buildings here are skyscrapers, and all people are relatives": how the Russian woman moved to Iceland
Another stereotype: there is no snow in Ireland, palm trees and everything green all year round grow on the coast, which means it's warm here. It's not like that at all! Cold Atlantic currents bring a sharp piercing wind. Indigenous Irish, who have been accustomed to such weather conditions since childhood, can be found in T-shirts from the very first rays of the warm spring sun. You should not be guided by them, so even if it is sunny outside, do not rush to leave your coat at home.
I believe that if given the chance to live in another country, they definitely need to take advantage. This is an experience that expands the horizons, makes us perceive life situations differently, puts a lot into place. If you have lived in another country and plunged into the atmosphere, then you will have to approach it differently, to think more broadly, to resolve any issue, working or personal.
The last few years, quite often flew on business trips to Russia. Being in my native city as a tourist, I can not fail to note that sometimes I miss purely Russian things: buckwheat, Russian museums, five-story buildings, the metro, with its unique architecture stations. All this is dear to the soul attributes that evoke nostalgia. I do not deny, to come back to visit is nice! It is worth noting that all the openness and hospitality of the local population is still incomparable with the breadth of the Russian soul. For bearers of British-Irish culture, it is almost impossible to explain the term "shirt-guy" typical of our perception.
I am in love with Ireland with its natural naturalness and authenticity, I am very grateful to the country for such a positive attitude towards expats: no matter where you're from, you are friendly. Ireland opened for me much more when, after leaving the corporation, I launched a startup. The basis of the project was a lively human communication and attention to the individual - unshakable Irish values ​​that have become a luxury in the world of technology. I can not imagine a more favorable starting point! I tell about my life and country in my Instagram account.
Nevertheless, I believe that every age, every stage in life has its own environment, so I do not rule out that later I will move somewhere else or go back home.