The article has been automatically translated into English by Google Translate from Russian and has not been edited.
How many coronavirus lives on surfaces and what means to use for cleaning and disinfection
What items should you be more careful with and how to do the cleaning correctly? Lifehacker.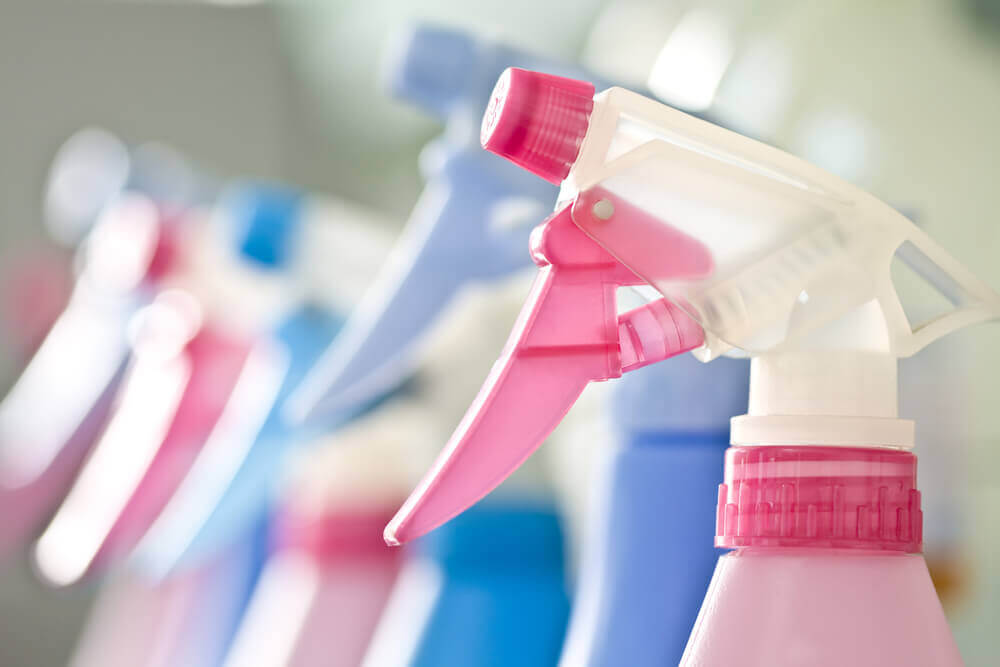 Can I get coronavirus by opening the package? What about books from the library or bar in the gym? We figure out how long coronavirus lives on different surfaces, based on existing studies, WHO data and the opinions of Susan Wootton and Michael Chang, two infectologists at McGovern Medical School at the University of Texas.
Although studies are still ongoing, WHO reports that the 2019-nCoV behavior is in many ways similar to other already known and studied coronaviruses. This gives us an idea of ​​what the new virus is capable of.
The life span of coronavirus on different surfaces varies from several hours to several days. It depends not only on the material, but also on temperature and humidity. In laboratory conditions, it was possible to determine that coronaviruses live up to 9 days.
According to Wootton, in real conditions, this period is much lower and can be as little as a couple of hours. It lasts the longest in a cold and humid climate, but heat and dryness, on the contrary, kills it faster.
A fresh report based on 22 studies showed that disinfection of rooms, things and surfaces is really effective in combating the virus.
On the subject: How to protect yourself and your family during a coronavirus outbreak in the US: The New York Times instruction
With what you need to be more careful
How long does coronavirus live on different surfaces?
That's what experts say about the dangers of certain objects during an outbreak of coronavirus.
Books from the library are relatively safe, says Wootton. At the same time, there are many dangers in the library: the virus can be on shelves with popular books (if they are open) and on tables in the reading room. You should be careful with everything that other people often touch.
Equipment in the gym, carts and baskets in the supermarket, door handles and toys in kindergarten can be dangerous, while individual lockers and other things that you don't share with other people should be in order. If you touch a potentially infected object, wash your hands as soon as possible and do not touch your face.
According to WHO, the risk of contracting parcels is minimal.
But the smartphone should be cleaned for sure. We carry it everywhere, take it out of our pocket or bag many times a day, and it can become a real breeding ground for diseases. UV cleaning devices are quite suitable - Samsung provides this service for Galaxy devices for free - or use this instruction to disinfect your smartphone yourself. If possible, do not bring the smartphone to your face and talk through the speakerphone or headphones (but do not forget to regularly clean them, too).
Coronavirus protection cleaning
Here are the basic cleaning rules for the house and beyond, which should be followed during the potential threat of infection.
Wootton says you don't have to worry about soft surfaces, but you should pay more attention to places you often come into contact with, such as door handles and cabinets in the kitchen and bathroom.
If you go to the gym, after use, wipe the dumbbells, fitness equipment and other equipment that you used after you. According to Michael Chang, the wet wipes found in most rooms really work. As a rule, they combine isopropyl alcohol, which kills bacteria, and / or benzalkonium chloride, which copes with both dirt and viruses.
After cleaning, it is important not to wipe the surface dry, but let it dry on its own - alcohol or other active ingredients take time to get rid of the virus.
On the subject: The threat of coronavirus: why it is dangerous to touch the face and how to get rid of this habitЕ
US Centers for Disease Control and Prevention issued instructions house cleaning and disinfection. Although conventional cleaning does not kill bacteria or viruses, it allows you to remove them, which minimizes the possibility of infection. Disinfection involves the complete extermination of bacteria.
It is recommended that you first get rid of the dirt with a detergent, and then walk on hard surfaces with diluted bleach or an alcohol solution with a concentration of at least 70%. Cleaning must be carried out with gloves; when working with chemicals, do not forget to ventilate the room.
Be prepared to clean often - at least once a day.
When washing, use the maximum temperature allowed for the fabric. If your machine has a drying mode, use it. Remember that coronavirus does not tolerate heat and dryness.
Anti-virus products on surfaces
The United States Environmental Protection Agency (EPA) previously published a list of disinfectants that can help protect against coronavirus.
Here are some of the registered disinfectants on the EPA list. You can find the full list. here.
Clorox Disinfecting Wipes;
Clorox Commercial Solutions;
Clorox Disinfecting Spray;
Clorox Multi-Surface Cleaner + Bleach;
Klercide 70/30;
Lonza Formulation;
Lysol Clean & Fresh Multi-Surface Cleaner;
Lysol Disinfectant Max Cover Mist;
Lysol Heavy-Duty Cleaner Disinfectant Concentrate;
Oxycide Daily Disinfectant Cleaner;
Peak Disinfectant Wipes;
Peroxide Multi Surface Cleaner and Disinfectant;
Peroxide Disinfectant and Glass Cleaner;
Purell Professional Surface Disinfectant Wipes;
Sani-Prime Germicidal Disposable Wipe;
Sani Prime Germicidal Spray.
The Center for Biocidal Chemistry of the American Chemical Council has published a list of disinfectants called "military products" pre-approved by the EPA "for use against emerging enveloped viral pathogens that can be used during the outbreak of a new coronavirus disease (COVID-19) in 2019." The "non-exhaustive" list, but can be used to "identify products suitable for use against the 2019-nCoV virus." Full list can be viewed here.
Cosa Oxonia Active;
Microban 24 Hour Multi Purpose Cleaner;
Microban 24 Hour Bathroom Cleaner;
Lemon Disinfectant;
Cosa Oxonia Active;
Clear Gear Sports Spray;
Foster First Defense;
Sani Spritz Spray;
Don-O-Mite;
One-Step Disinfectant Cleaner;
X-Ray Apron Cleaner Disinfectant;
All Purpose Virex;
SaniZide Pro 1 Spray;
Maxim GSC Germicidal Spray Cleaner;
Bright Solutions Lemon Zip Disinfectant;
Simple Green Clean Finish;
TB Quat Disinfectant;
Bioesque Solutions Botanical Disinfectant Solution;
REScue Ready to Use One Step Disinfectant Cleaner & Deodorizer;
Zep Spirit II;
Zep Antibacterial Disinfectant & Cleaner;
Zep Quick Clean Disinfectant;
Stepan Spray Disinfectant Concentrate;
Buckeye Sanicare Lemon Quat;
3M Quat Disinfectant Cleaner Concentrate;
Symplicity Sanibet Multi-Range Sanitizer;
Pine quat;
Quaternary Disinfectant Cleaner;
TruShot Disinfectant Cleaner for Hospitals;
TruShot Disinfectant Cleaner Restroom Cleaner & Disinfectant;
Formula 17750 Wintermint;
Formula 17822 Deo-Clean Multi;
Neutra-Tec 64.