The article has been automatically translated into English by Google Translate from Russian and has not been edited.
How much does it cost to be a vegetarian in America and what to buy if you don't eat meat
Legumes are good for your heart. The more similar plant foods you eat, the more you ... save money. Didn't expect to hear it? Meanwhile, editor from America Stephanie Bolling claims that her bill for food was reduced by 20% after she refused meat.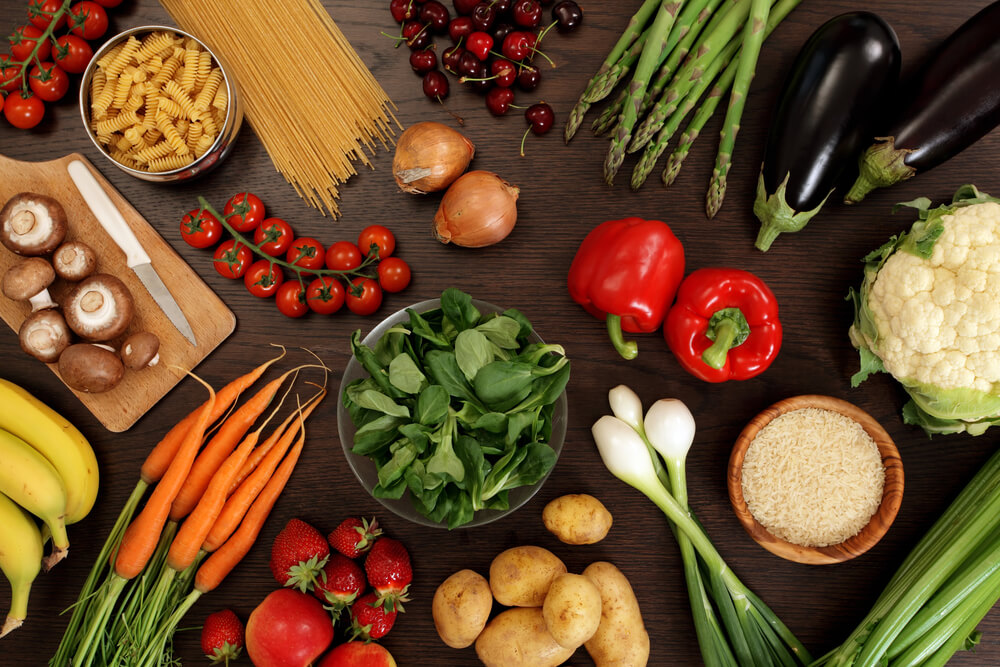 Being a vegetarian is now cheaper than ever, writes Stephanie for The Penny Hoarder. Then she tells herself.
In the 2002 year, when I first stopped eating meat, being a vegetarian was very expensive. Few companies produced special foods, and most alternatives to meat food hid on the shelves of expensive health food stores. These luxuries did not fit into my college student budget. For many years I lived, eating variations of rice, beans, macaroni and cheese, bread and low-quality fruits and vegetables.
But in the 2018 year, as it turned out, everything is different. My wallet and taste buds are delighted. I didn't even realize it until I returned to my vegetarianism and did not find that her account for purchases at Trader Joe had dropped from about 65 to 47 dollars a week. This is a saving of 18 dollars per week or 936 dollars per year. Hello, vacation!
Why is it so expensive to eat meat?
On a recent trip to Publix, I saw the standard meat portions for 3,79 dollars per pound (450 grams), while the organic variations reached 14,99 dollars per pound. This weight often included bones and skin. I heard my bank card scream.
I even noticed the 8-pound lamb leg, which could cost 8,49 dollars per pound, a total of 67,84 dollars. Horror. Take it away soon.
As Ray Milton, restaurant owner Ray's Vegan Soul, said: "A pound of beans or a pound of steak: which one will last longer?"
In addition, if you do not eat meat or forget to freeze it in a few days, it will spoil. Indeed, many non-meat alternatives are frozen or stored longer than meat, ensuring that your investments are not wasted.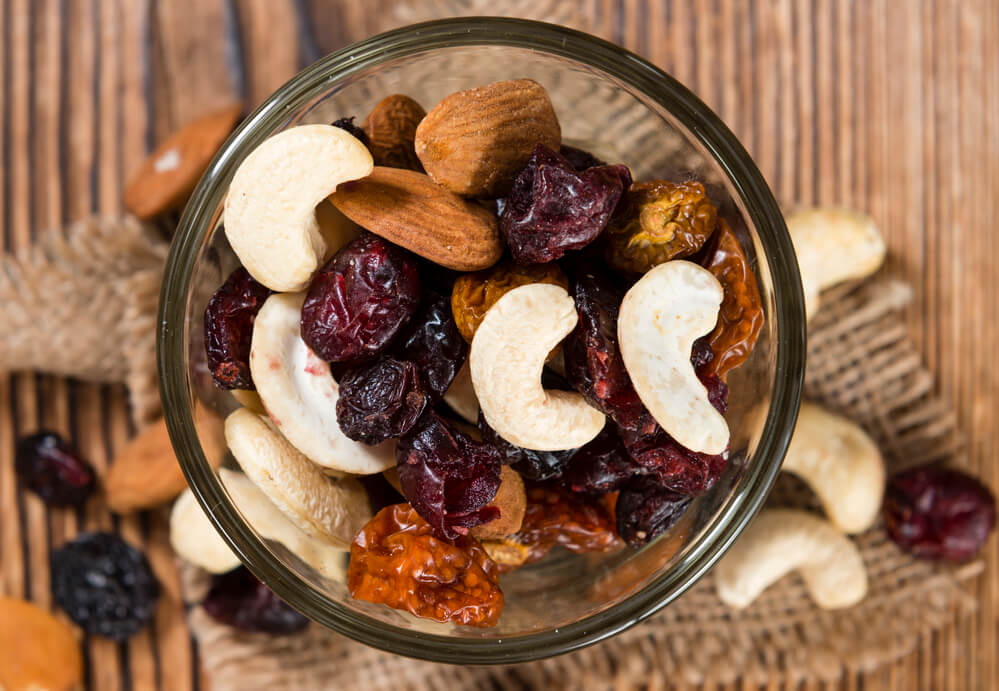 But can you get enough protein from plants?
High-protein foods not only provide the necessary nutrients, but also help you stay longer full and save money. But there is a common misconception that switching to a vegetarian diet will make it difficult to obtain the necessary protein.
Did you know that 100 grams of pumpkin seeds contain more protein than as many beef? How about 100 grams of chicken? Try the same amount of parmesan, peanuts, cheddar or Greek yogur (they have more protein, but more fat, so control the portions anyway).
Other protein rich meat alternatives include:
Spinach: 3 grams per half cup cooked.
Lentils: 9 grams per half cup cooked.
Black beans: 15,2 grams per cooked cup.
Wild rice: 6,5 grams per cup.
Edamam: 18 grams per cup.
Even avocados contain protein - avocado toast can be a great healthy breakfast.
9 ways to save on food if you're a vegetarian
1. Try new types of products instead of meat substitutes
Replacing an ingredient in a recipe with a meat substitute will most likely not help you save money, but choosing a different product can very well be. If I hadn't been a vegetarian, I probably would have kept storing unusual vegetables and fruits at the supermarket. Now I stop and study them. Try it - you might like it.
2. Avoid supermarket chains
I try to find the best deals on the farmers market, local fairs, Asian markets (the only exception in grocery chains is: Trader Joe's.) Take an interest in what your area has to offer and take a look at the price issue.
3. Buy in bulk.
Vegetarian foods that are well-stored (for example, lentils) can be cheaper to buy when purchased in bulk. Use bags for bulk products such as oatmeal, lentils and beans. It can cost you very cheaply if you don't buy packed boxes and packages, and they will be stored for a long time.
Also, consider buying large bags of vegetables, such as carrots (but only if you eat it) or potatoes. The more you buy, the cheaper it will turn out.
4. Look for promotions
I prefer to stock up on my favorite products when they are discounted. Pay attention to all the options: buy one, get a second as a gift, discounts for two or more packages, various options for purchases at "half price" and so on. You get more products for significantly less money.
5. Join CSA
Buying at Community Supported Agriculture (CSA) makes it possible to buy vegetables grown in your area every week or month. Often they offer a wide selection of fruits and vegetables at a low price. Check out herewhether your city is in the CSA program.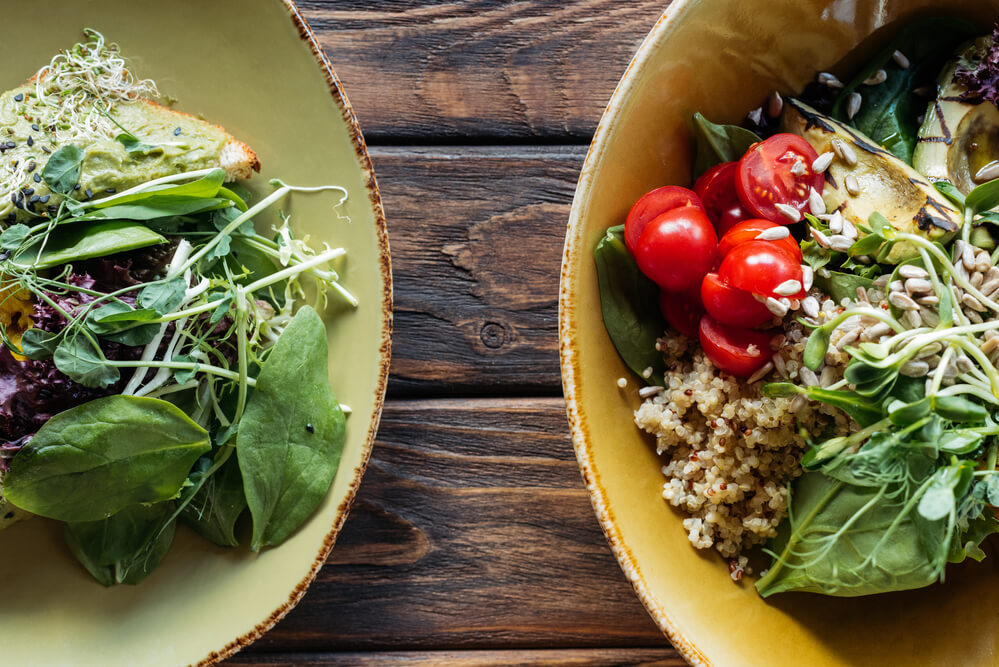 6. Do not buy everything at once
Many recipes require specific additives such as nutritional yeast, chia seeds, maple syrup, flaxseed, or tahini. Buy them at sales or stock prices, but don't buy them all at once - as a rule, the portions are quite large. Build your "spice box" gradually, choosing what you really use.
7. Hello freezer
Frozen vegetables are often cheaper than fresh ones. Freeze your own stock during the season, or buy more when it goes on sale at a bargain price. You can also freeze leftovers for use on lazy days.
8. Write a list when you go to the store
Decide on what dishes are going to cook in the week. Think about available seasonal products. Make a list, double check it and make sure that there is really no ingredient in your cupboard and refrigerator.
9. Do not go shopping on an empty stomach
If you walk into the grocery store hungry, it makes you gravitate towards food that you don't need and won't do for you. Eat well, do not forget the list - and go for healthy and tasty food.
You are not ready to become a vegetarian on 100%? Start small.
Stephanie Bolling suggests to try Mondays without meat. It also not only benefits, but also provides an opportunity to save money. Try to estimate how much money you can save by leaving your menu without meat once a week, and evaluate how you will feel. It may well be that you enjoy it!
"Personally, I feel lighter, happier, healthier and a little richer as a vegetarian," says Stephanie. "I believe in you, you can too."