The article has been automatically translated into English by Google Translate from Russian and has not been edited.
Avocado Chocolate Mousse: Classic and Dietary Recipes
'14.10.2017'
ForumDaily Woman
If you have never tasted a combination of avocado and chocolate, be sure to cook this simple and very tasty dessert. The dish will suit even those who are on a diet: just replace the sweet part with sweetener (below we will tell you how to do it).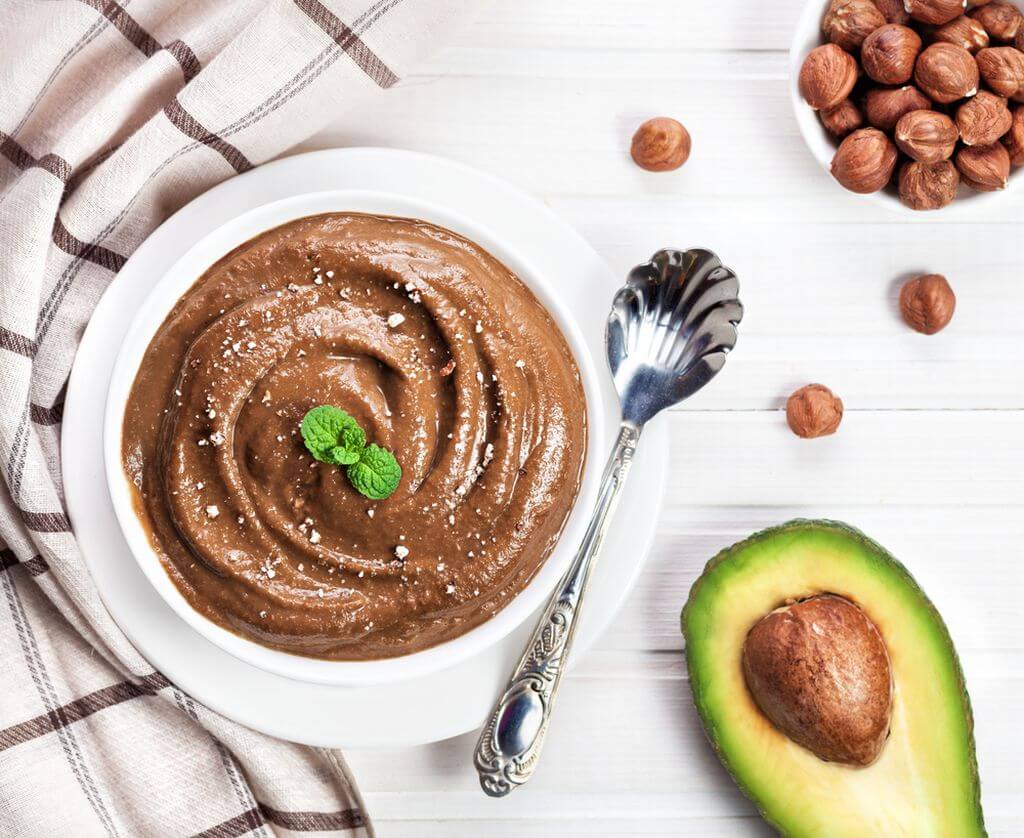 Avocado does not have a bright taste, but has an oily texture and a specific subtle flavor that is not pleasant to everyone. At the same time, avocado is a real superfood and a vitamin bomb, so nutritionists strongly recommend including it in the diet. Combine business with useful and designed a recipe that will appreciate both avocado fans and those who do not like this fruit.
Cooking takes about five minutes, you get four servings of dessert. Dietary variations we have italicized.
Ingredients:
2 fresh peeled and pitted avocados;
40 g cocoa powderor half a cup of chocolate chips, or half a cup of chopped dark chocolate (if you are not on a diet);
2 tablespoons of honey, or ½ cup maple syrup, or sweetener to taste (read the dosage on the package);
¼-1 / 2 cups of milk of any fat content;
1 teaspoon vanilla extract;
salt on the tip of the knife.
Preparation:
If you use chocolate, but not cocoa, melt it before cooking, this can be done in a microwave oven at low power or on the stove with minimal heating.
Combine all the ingredients in a blender and blend until a smooth, uniform mass is formed.
Vary the amount of milk. If you like a thicker mousse, add less liquid, for a thinner one - vice versa.
Using chocolate, you can do without a sugar substitute or add it quite a bit.
Try the finished mixture, adding the ingredients to your liking.
Ready mousse can be eaten immediately or frozen. Its taste goes well with bananas or berries. Enjoy your meal!