The article has been automatically translated into English by Google Translate from Russian and has not been edited.
The White House chef named the strangest dishes the presidents eat
Chef Christeta Kamerford heads the country's most famous cuisine since 2005, and shares the secrets of what presidents and their families love, says Cheat sheet.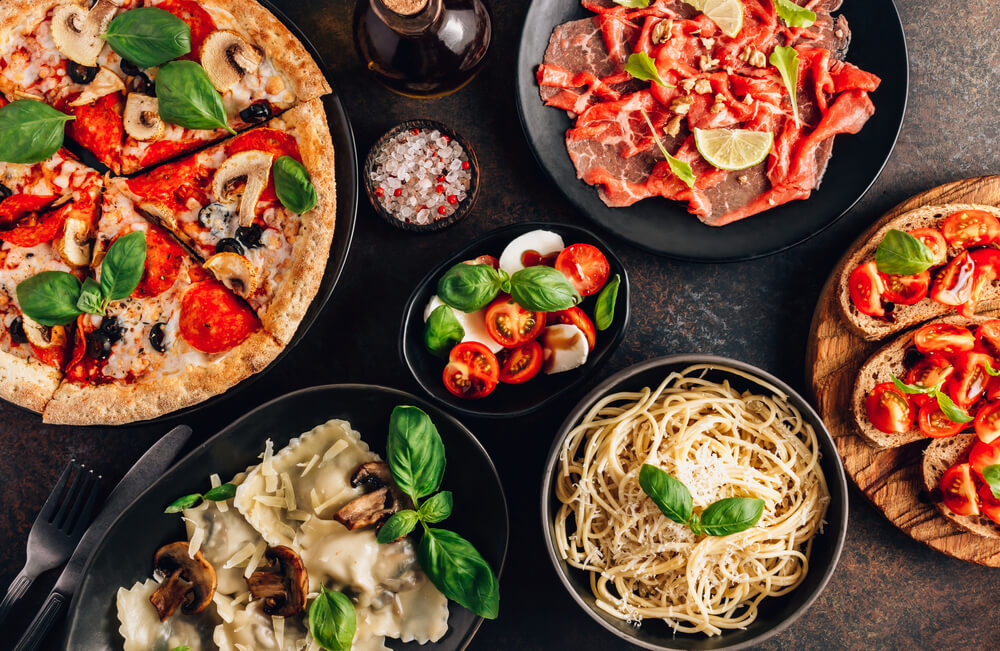 Some presidents and their families stick to a fairly conventional style of eating, while others like delicacy or outright strange dishes. The job of a White House chef, like that of the President of the United States, is round-the-clock, the only way to make sure everything is in order (in this case) in the kitchen. So, what do the first persons of the state love?
McDonald's Apple Pie
President Trump loves true American style. He's not averse to eating fast food and has asked White House staff to learn how to cook "McDonald's-like" food: fried apple pies and burgers. But the President did not like the burgers. Most likely because the White House uses higher quality products than the famous fast food chain.
On the subject: Sprat in tomato and bread with sugar: what do modern children think about food from the USSR? PHOTO, VIDEO
Dry fried fish
George W. Bush was forced to eat dry, overcooked fish because his wife Barbara demanded it. Roland Mesnier, who served as a chef in the White House for 25 years, claims that Barbara almost screamed for the fish to be cooked in this almost unfit for food form.
Peanut Butter Honey Sandwiches
Walter Scheib, hired by Hillary Clinton, and then sacked by Laura Bush, said that George W. Bush liked ordinary peanut butter and honey sandwiches. Bush, he said, often came into the kitchen and asked what was for dinner. Puck always kept on hand favorite components for presidential sandwiches.
Large bowl of chocolate mousse
In order for Ronald Reagan to have the opportunity to taste a dish of chocolate, he had to wait for the first lady to leave the city (Nancy forbade treating her husband to chocolate). Ronald's favorite foods are steak, macaroni and cheese, and a huge bowl of chocolate mousse for dessert. "He was a very happy man," Chef Mesnier recalled.
On the subject: Melania Trump Diet: worth trying
Fruit Cake
Franklin Roosevelt loved fried cheese, omelettes, fish chowder soup, and fruitcake. According to Henrietta Nesbitt, a White House housewife at the time, Roosevelt was very fond of foods that he could "dig in" or "bite into".
Pies (but only on weekends)
Kass himself was a senior nutrition policy adviser and helped Michelle Obama plant the first big vegetable garden near the White House. But while also serving as a member of the kitchen team during Barack's tenure, he had to balance the first lady's food initiatives with the president's love of food. "When we first got there, there were cakes everywhere, and the first lady had to limit baking to weekends."
French cuisine
Jackie, the wife of John F. Kennedy, hired Rene Verdon, the chef who brought the French spirit (and taste) to the White House - the kitchen that used to be "the headquarters for boring off-site cooking," writes The New York Times. Verdon used hand-grown vegetables and herbs.
Garbanzo bean puree
Lyndon B. Johnson favored foods such as beef on toast and tapioca pudding, in contrast to the French cuisine of his predecessor. René Verdon left the White House in 1965. "The Johnsons loved certain foods. In my opinion, people who came to the White House did not expect to see hamburgers or bean chili there, "said the chef.
Oxtail soup
The names of Dwight Eisenhower's favorite dishes sound like they've been stolen from a menu in a dusty British pub. His favorite foods included beef and quail, and for dessert, English rice pudding. But there was one dish that the president cooked himself, without the help of a cook, and that was oxtail soup.
Tortoise soup
Theodore "Teddy" Roosevelt preferred his food to be as satisfying as possible - pork in dough or fried chicken. But one dish in the entire White House loved only Teddy - turtle soup.
Coca-Cola Jelly
Mesnier said there was a family recipe in the Bill Clinton administration that leaked into the kitchen against his will. "A perverse combination of Coca-Cola jelly with iced cherries" was a family favorite. Before Clinton announced his vegetarian diet, he loved to indulge in jalapeno cheeseburgers.
Cottage cheese with ketchup
Swedish chef Henry Haller was hired in 1966. He served five presidents for 21 years, including Nixon. According to the chef, this president borrowed taste preferences from his grandmother. For example, he liked rustic cottage cheese with ketchup. Haller also cooked the famous corned beef eggs for Nixon.
Cheese Rings
The Carter family brought an old secret recipe to the White House. Chef Messnier describes it this way: "It was a mix of muenster, cheddar, the stickiest cheese you could find, mixed with onions, capers and strawberry jam in the middle." The Carters also hated peanuts.
We should also mention Hillary Clinton's collection of sauces. According to Puck, she collected dozens of hot sauces that she always had to have on hand in the kitchen. During her presidential campaign, in an interview, Hillary Clinton confessed her love for hot sauces.