The article has been automatically translated into English by Google Translate from Russian and has not been edited.
Seven things that prevent you from looking presentable
On clothes meet. Therefore, if an interview for a job of your dream or a meeting with potential partners loomed in front of you, make sure that you are met the way you want. We decided to recall the seven deadly sins of women's dress code, which are relevant not only for employees of banks or flight attendants. Never make them!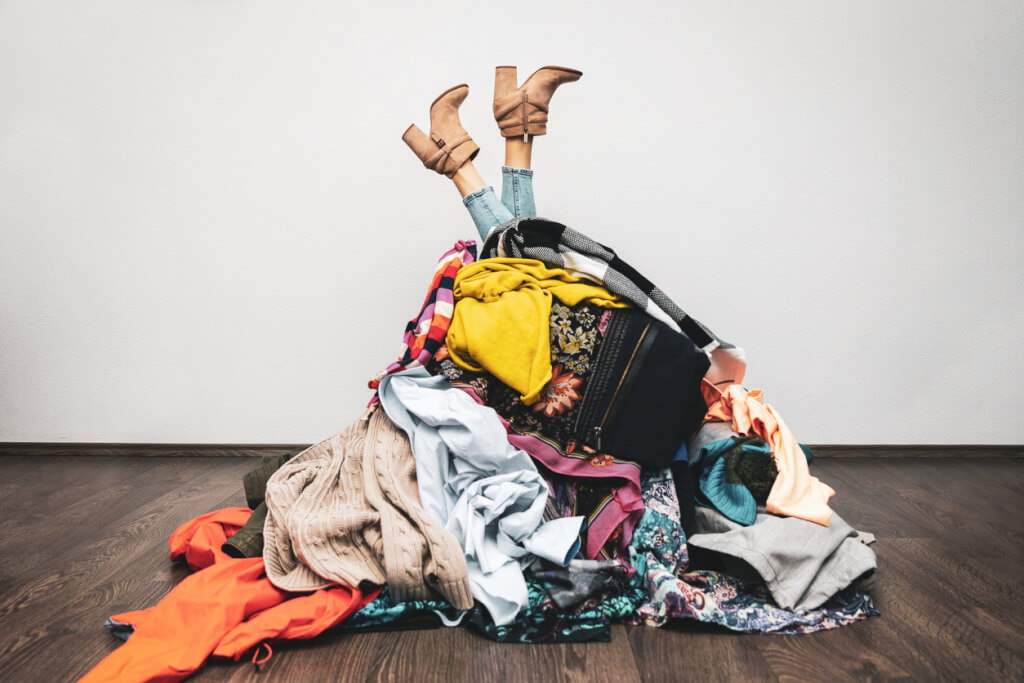 Deep cleavage
Deep neckline is aggressive sexuality Passion.ru. This is a powerful irritant, regardless of what gender your vis-a-vis, and it will distract your interlocutor besides his or her will. This may be appropriate in the event that you only want to twist the affair with a potential boss. Decollete to the navel always looks as if you are shouting about your seductive merits from the first second. But you certainly would like the other person to appreciate your other qualities, right?
Sleeveless top
This is a slightly less radical variation of the previous paragraph.
"A dress or blouse with open shoulders can look defiant. They do not fit into the strict dress code of the "business" format, adopted in a particular environment: banks, investments, insurance, etc. So, with the slightest doubts, it is always better to give preference to at least small but sleeves, "says Olga Bodrova, HR-director of a large corporation.
They will be appropriate in any situation, but bare shoulders - no.
Sportswear
The author of these lines once came to a business meeting with a customer representative in jeans and a sweatshirt. The interviewee was German. He sympathetically discussed working issues, and then, as it turned out, he called his supervisor and complained that he was disrespected. The adequacy of such requirements can be left out of the brackets, but you will never know what standards are in the head of an interlocutor important to you. Better to be safe.
Rhinestones
"Frankly speaking, it's better to forget about rhinestones on any detail of your image, whether it's ballet flats or a jumper, once and for all. Even if you are not going for a career-turning interview, but just like that, for prevention, "advises Natalya Koroleva, senior consultant for the recruiting company.
Any thing "decorated" with rhinestones looks cheap and tasteless.
"Replicas" of famous brands
A bag with the LV logo or a beige check on a trench coat obliges the rest of the wardrobe to match them. Well, well, nowadays it is quite possible to combine them with H&M, but it must be done skillfully. In most other cases, it looks pretentious.
"When a girl in young leatherette shoes with a red sole comes to an interview for a vacancy that implies a modest salary, I immediately recall the clip" Exhibit "(video of the Leningrad group for a song about louboutins - ed.). Just kidding, but in any case, it creates a certain impression of a person from the doorway, "says Tatiana Belousova, HR Director.
Guipure
Dresses and blouses with guipure inserts quite rarely look good. Most often, machine lace looks cheap, moreover, it is very prone to the appearance of clues. And, finally, guipure is also a partial exposure, which is not quite appropriate in a business environment. About other "nudity" type of transparent fabric or slits at the waist and say nothing.
Unsuitable tights
If it seems to you that the texture of the tights is unimportant ... it only seems to you. In fact, when your feet shine like diamonds, it is striking and creates completely unnecessary accents in the dress. And, of course, you should not wear mesh tights or tights with too playful patterns at an important meeting.