The article has been automatically translated into English by Google Translate from Russian and has not been edited.
'Now I would not go for it': Lolita spoke about the filming, which deprived her of the opportunity to have children
Lolita Milyavskaya talked about dangerous filming with Alexander Tsekalo, writes Passion.ru.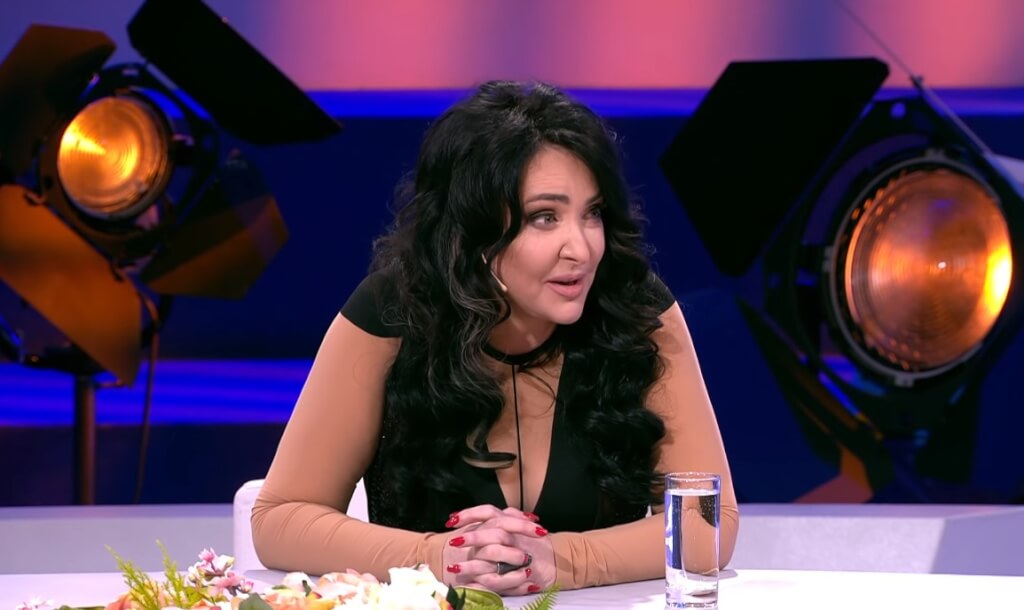 Lolita Milyavskaya has only one daughter. Eva was born very weak, ahead of schedule, now she is 21 years old, and she grew up to be an intelligent and kind girl. On the air of the show "Tonight" on Channel One with Maxim Galkin, her mother admitted that she became a mother only once, but she did not have more children - due to health problems.
It all started with the filming of the video "Baden-Baden" for the song of the same name by Alexander Tsekalo - now the star regrets her reckless act.
On the subject: Why Lolita excluded her only daughter from the will
The video was directed by Yuri Grymov, who came up with a video to shoot under water. But he did not know that the temperature of the water in the aquarium with giant sturgeons should not exceed 12 degrees. Upon learning this, the maestro wanted to abandon the shoot, change the concept. But Lolita decided not to give in to difficulties.
Milyavskaya recalls these shootings with mixed feelings.
"It was a pavilion at VDNH, in winter, minus 26, people wore hats. In the showcase, in which there were sturgeons, the water was not even minus 12, but less, just these show sturgeons do not live at a different temperature. The Great Rerberg (Cameraman Georgy Ivanovich Rerberg, - approx. Ed.) Was the operator of this clip. In total, he starred for three takes, because the dress had to be dried each time. Not only that, I was wearing a frame and a wig that weighed 10 kilograms.
And a terrible thing happened: when diving, but I had to shoot under water, just go under the water, I sank to the bottom and buried myself in the glass, the wig got wet and I could not come up. And when I surfaced, everyone realized that this was a disaster, I really gasped. The wig just bent, because I popped up a booty, he pulled me down, and I suffered so much fear. "
On the subject: 'I can't miss him': Lolita told how Tsekalo deceived and humiliated her
"After that I ended up on the operating table with an ectopic pregnancy. This was the beginning of my big cool female adventures. This "feat" cost me the opportunity to bear children, "the artist admitted.
"Now I would not go for it," she summed up.