The article has been automatically translated into English by Google Translate from Russian and has not been edited.
'Now he would not be a star': career, women and the death of the idol of 1990's Zhenya Belousov
Wife Belousov could have turned 2021 in 57. The singer died very young: he was 32 years old. But he left a bright mark on the Russian pop scene. His hits "My blue-eyed girl" and "Girl-girl" are sung with pleasure today, and the whole country was gossiping about Belousov's novels in the early 1990s. We remember why the artist was loved in the USSR.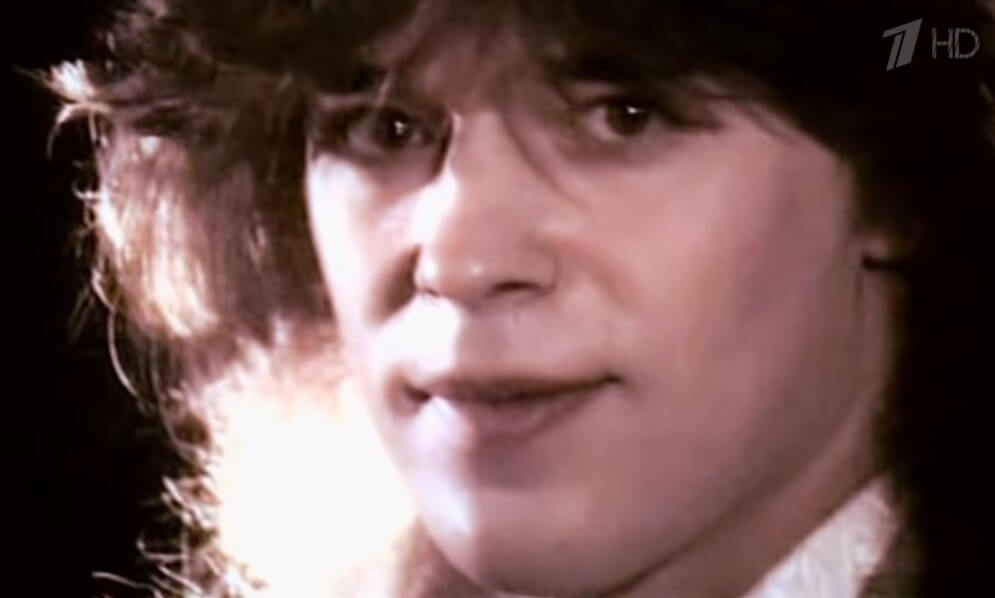 Integral and bass
Belousov first became known in the mid-1980's. According to legend, he, a simple guy who played in a restaurant in the city of Kursk, was noticed by producer Bari Alibasov. Alibasov liked the handsome young man, and he invited him to the post of bass player in the ensemble "Integral", which he directed then, writes lady.mail.ru.
"He came to me at Integral as a bass player and at first he was very shy to sing. But with us it was impossible in a different way: all the musicians sang, because there were so many vocal parts!
Zhenya categorically refused to play sounds even at rehearsals. I was afraid! In the end, he began to rehearse vocal parts, first with the teacher, and then he became with other musicians! "- Alibasov recalls.
Belousov felt more and more confident in singing. In 1987, he appeared twice on the Morning Mail program, which was watched by the whole country. And soon the main hit by which Belousov is remembered appeared - "My blue-eyed girl."
On the subject: Compromising evidence from 1990's: Natasha Koroleva showed strip games with Allegrova, Kirkorov and Varum. VIDEO
Stage Fright
The author of the hit about a blue-eyed girl, Lyubov Voropaeva, recalled: at first she did not like Belousov - he seemed too cute and arrogant. But Voropaeva's husband, producer Viktor Dorokhin, immediately discerned talent in him and began to literally sculpt a star out of him.
"At first, he was terribly afraid to go on stage," said Voropaeva. - I remember there was a huge group concert at the Olimpiyskiy: everyone was waiting for Zhenya, he was at the very crest of fame, he had to appear as a headliner. There were many guests, this American friend of ours came ... Belousov, to the stage sounds over the speakerphone, and Zhenya runs away, a few seconds pass, suddenly returns ... We persuade him, encourage him ... He goes to the stage again ... He runs away again. In general, so he left and returned three times. In the end, I could not stand it, my mother's heart trembled, I said: "Come on!" And by the handle of this idol, damn it, millions, she brought him onto the stage, then stood on the side until the end while he was on the stage. And the audience was on a rampage! "
Lovelas
Soon, the shyness of Zhenya Belousov passed. In the perestroika USSR legends circulated about Belousov's novels.
"Lovelace, he was frank and even rude! - recalls Bari Alibasov. - The first tour we had in Syktyvkar. Central square: Zhenya put on his white boots, short tight-fitting pants, like shorts, and pointedly scratched the quirks, thus clinging to the girls who were passing by. "
Belousov himself did not hide the fact that women played a very important role in his life. He said that he first became a man at the age of 14 - with a counselor in a pioneer camp. And Belousov's friends recalled that he liked to joke: "If he was not with a woman, then the day was wasted."
On the subject: 'That's who the diva really is': 66-year-old Irina Ponarovskaya delighted fans. PHOTO, VIDEO
Vetlitskaya
In 1989, Zhenya Belousov married the popular singer Natalya Vetlitskaya. But after ten days, the artists parted - the whole country gossip about this novel and its imminent end.
"I witnessed this marriage: one day we wandered the streets, and suddenly they say:" Let's go to the registry office, register. " The four of us went there, set the seals and drove home to Natasha Vetlitskaya. We arrive, and there is nothing there, not even forks with spoons, we had nothing even to open a bottle. Yes there! There were no rags to throw on the floor and lie down. In a completely empty apartment there was only a tree. In the end, we drank so well that the four of us fell out on top of each other. It was their first wedding night, "Bari Alibasov recalled.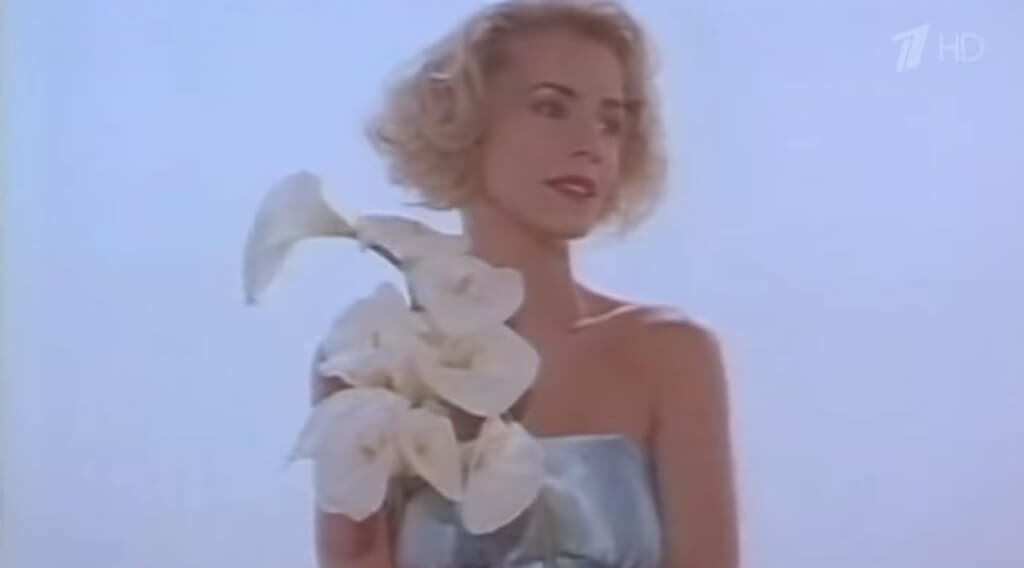 Lyubov Voropaeva believes that the two tour stars had a busy tour schedule. And ... the love of Natalia Vetlitskaya.
"It all ended with his terrible experiences and deeply hurt pride. The fact is that while he was on tour, Natalya easily started other romantic relationships. Such an amorous girl was. "
Women and children
Interestingly, before his marriage to Vetlitskaya, Belousov had already become a father. His daughter Christina was given birth to by his longtime friend Elena Khudik. According to Voropaeva, they tried to hide this fact from the fans: the audience liked the image of a careless heartthrob, and not a man-father.
Later, Belousov was combined with Hoodyk official marriage. The woman took his last name. But this marriage did not last long either: in 1992, the singer was born the illegitimate son Roman. Oksana Shidlovskaya, the keyboard player in Belousov's group, became his mother.
In Andrey Malakhov's program Elena Belousova recalled: "Zhenya told me:" Roma, my son, I leave you alone with a glass of wine… I don't want to divorce you… "And life began… Children and women demand attention. I couldn't stand it. She said to Zhenya: "Here is God, and here is the threshold." To be honest, I myself asked him to leave. "
The last woman of Belousov was Elena Savina. She met the singer when she was only 19 years old. Elena remained with Zhenya until the end of his life.
On the subject: How does 54-year-old Alena Apina look and look after herself? PHOTO, VIDEO
Idol and memory
Health problems followed Belousov after he was hit by a car at the age of 10. He hit the asphalt and then suffered frequent headaches.
In the 1990s, eyewitnesses recall, Belousov began to abuse alcohol. In March 1997, he was admitted to the hospital with pancreatitis. There he had a stroke, doctors performed operations to remove the aneurysm. On the night of June 1 to June 2, 1997, the artist died at the Sklifosovsky Institute.
"16 years have passed, and people remember my Zhenya," said Nonna Pavlovna, the singer's mother. She passed away from illness in 2014. - None of the departed artists are remembered so often! They still call me, they ask me to tell about my son: either on Channel One, then on "Russia", then on NTV. In August I went to the shooting with Angelina Vovk and Tatiana Vedeneeva. "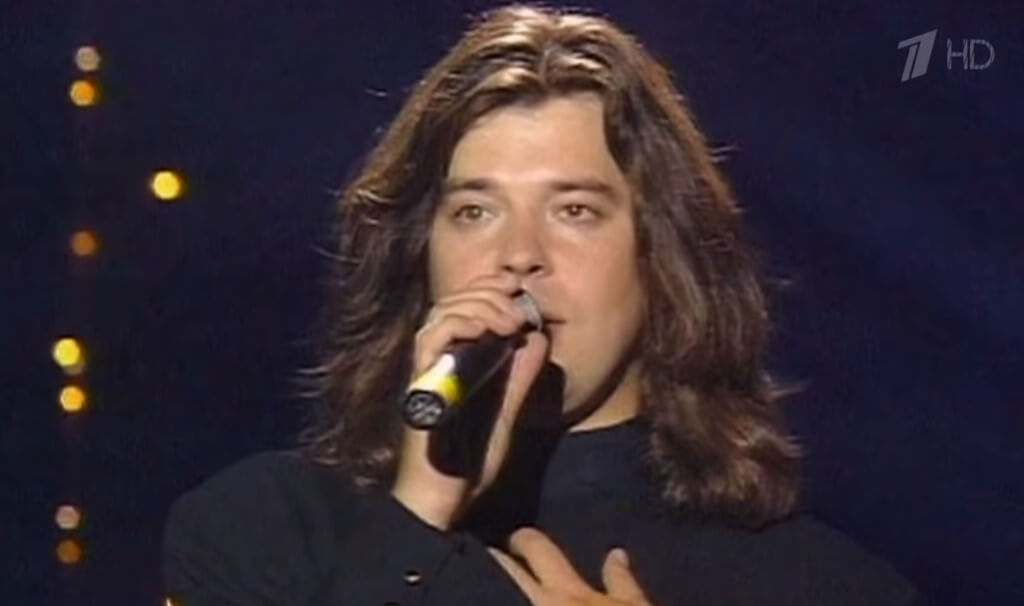 Producer Bari Alibasov is sure that it was the early death that made the figure of Zhenya Belousov so popular, arousing interest today.
"He would not be an idol now. Thirty years have passed: how many artists do we know who are now recognizable as a vocal star? Kobzon. And also Leshchenko. Where are all the other artists? Where are the 1990's artists in general? Recently, they saw Gubin on TV and were shocked by his behavior and condition. Zhenya would be there. The interest in him is due to the fact that he left us all very early, "Alibasov said.
The producer added that it would be difficult for Zhenya Belousov to find himself in modern show business.