The article has been automatically translated into English by Google Translate from Russian and has not been edited.
The most beautiful girl in the world grew up and got a new title
She became famous in 2007 at the age of six - then Thilane Blondeau was named the most beautiful girl in the world. And 11 years later, she again won the honorary title - this time, receiving the first prize in The 100 Most Beautiful Faces of 2018 - 100 Most Beautiful Faces of 2018. Previously this award was received by Michelle Pfeiffer, Marion Cotillard and other stars.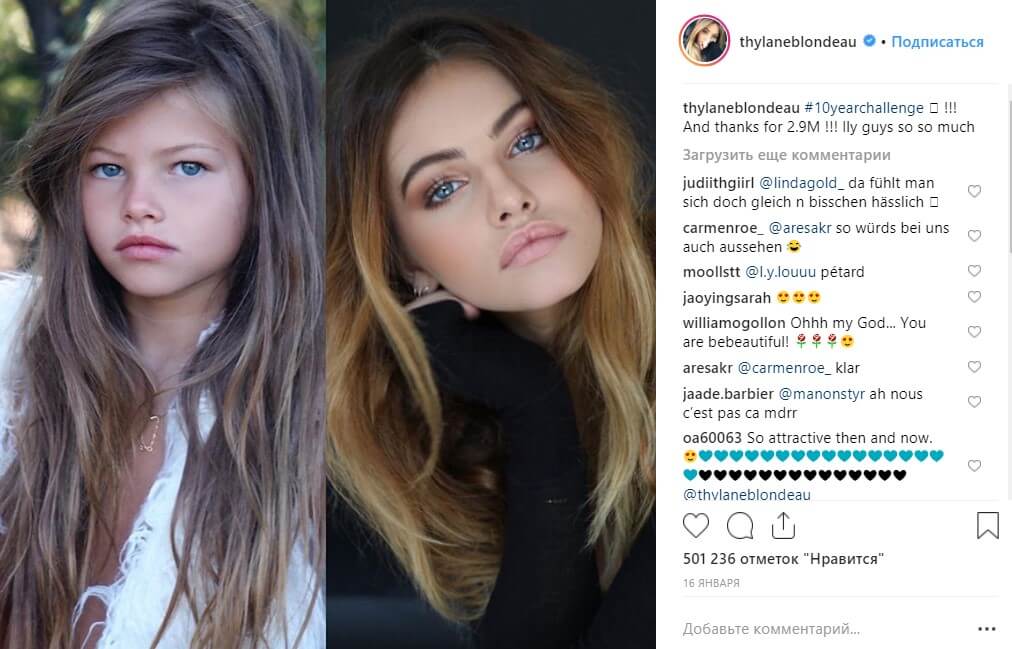 The competition was founded in 1990 by British film critic TS Candler. Its organizers are proud to take their rightful place among the "most diverse" beauty contests, notes The Daily Mail. This year a video about the winners gathered over two million views in just two days.
The second place after Tilan Blondeau was taken by the Taiwanese singer Zhou Tzu-yu, the third - the Israeli model Yael Shelbia, the fourth - the American-Filipino actress Lisa Soberano.
Tilan expressed her delight and thanked for the award, adding that "she could not believe it."
Under the video posted on Instagram, the girl wrote: "I myself can not believe it, thank you very much @tccandler and everyone who voted."
The post scored more than 94 thousands of likes, subscribers were happy for Tilan: "Bravo, Tilan! You deserve it, you are beautiful! "
TC Candler contest accounts have collected 750 millions of likes and 1,4 millions of subscribers from 40 countries on Instagram and YouTube.
And here is the video about the 2018 contest that went viral.
"Unlike most other annual beauty rankings, the 100 Most Beautiful Faces is not a popularity contest and is definitely not country specific. The rating tries to inform and expand public opinion, and not reflect it, "the official information about the competition says.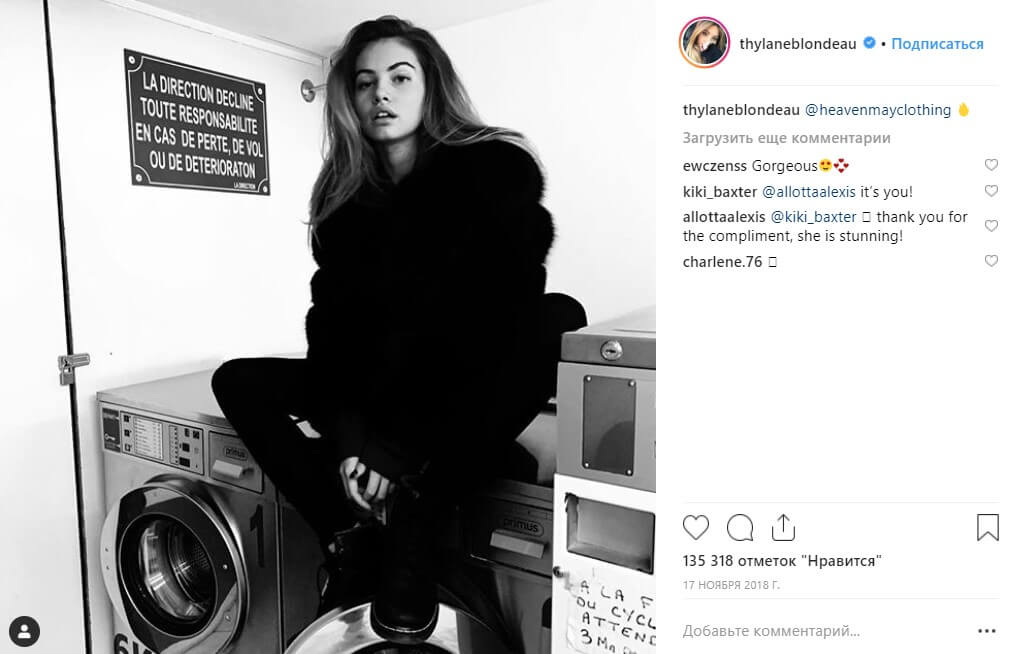 In four years Tylan began working with Jean-Paul Gautier, and at the age of 10 she became the youngest model to pose for Vogue Paris - in short dresses and with "heavy" makeup - this series of pictures caused a wave of criticism.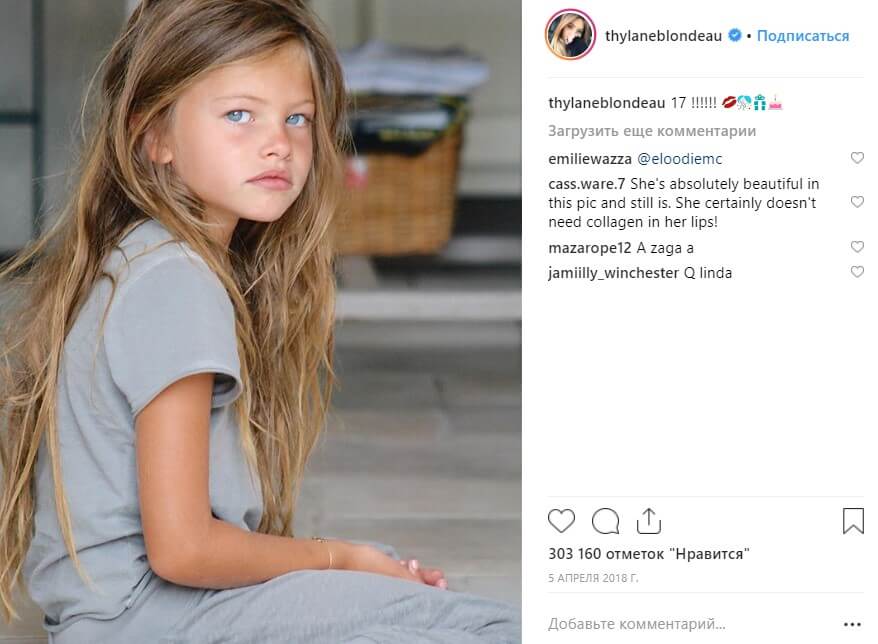 But her mother, fashion designer Veronica Loubry, defended the cover and the idea: "The only thing that shocks me in the photo is the necklace she wears because it costs 3 million euros" (about $ 4,3 million).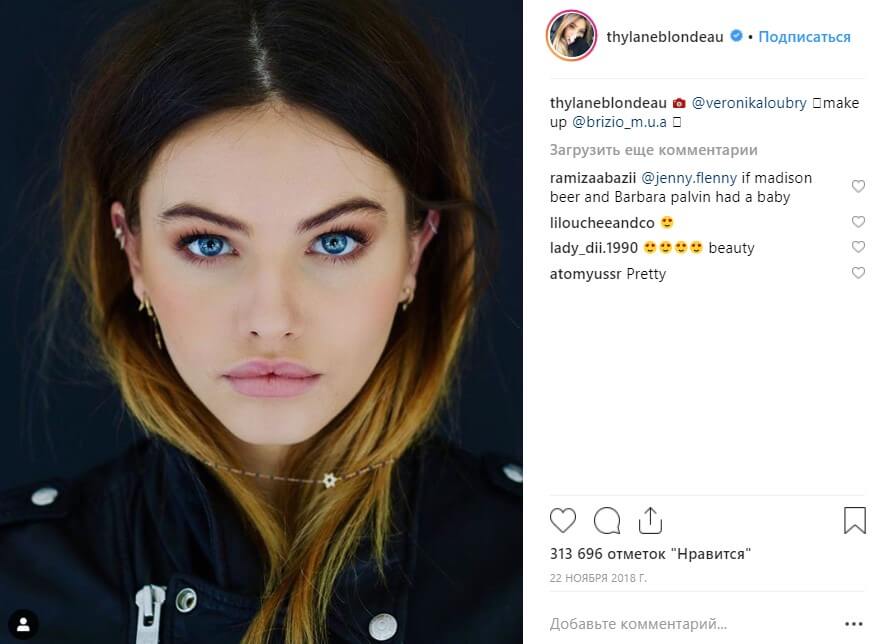 Thylane, daughter of French footballer Patrick Blondeau, is today the L'Oréal brand ambassador and the face of the Lolita Lempicka perfume. Thylan also participated in the Dolce & Gabbana Spring 2017 campaign alongside Zendaya, Lucky Blue Smith and Presley Gerber.