The article has been automatically translated into English by Google Translate from Russian and has not been edited.
'I took my suitcase and documents with me': the Russian woman spoke about moving to the USA and life in Alaska
Anna Tishina at 35 has been living in Alaska for 10 years. I went there as a student in the Work and Travel program, cleaned tables in restaurants and hotel rooms, and now holds a leading position in one of the banks and travels a lot. How Anna moved to Alaska, how much do the locals earn and why they don't like to walk there, the girl told Woman.ru. Next - from the first person.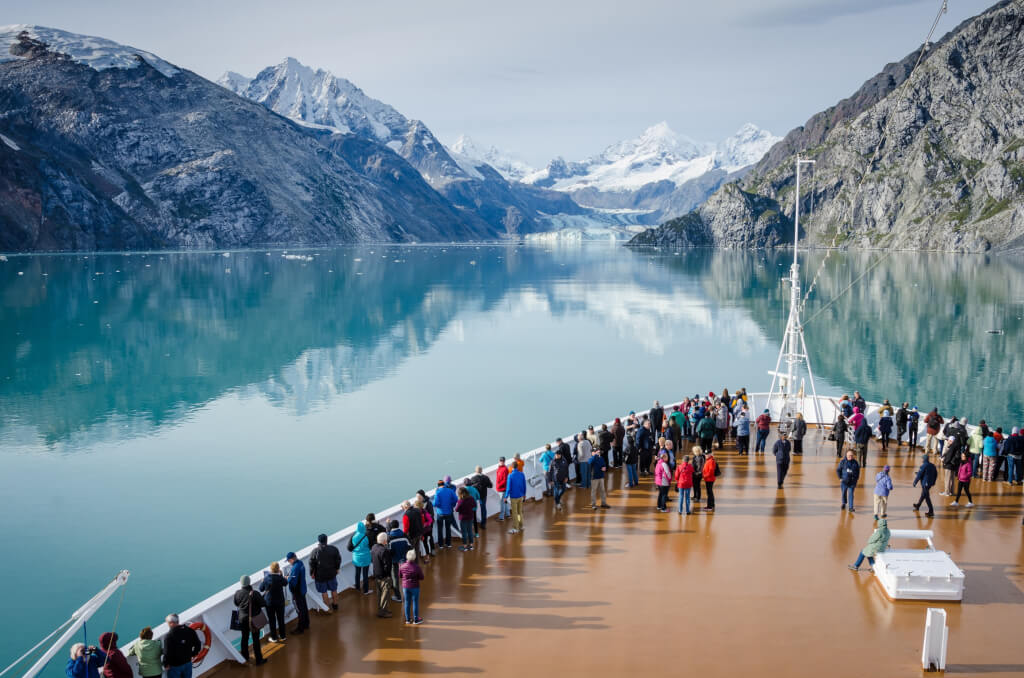 I took one suitcase of clothes and documents with me
I studied at the university in Chelyabinsk and every summer from 2006 to 2008 went to Alaska to work and study English. I previously read about all the states, in the end I chose this one, because the salaries are higher. In Russia, I could not have earned so much on student vacations. And, of course, the goal was to see nature - it is very beautiful here.
At the end of the Work and Travel program, I met my future American husband. After that, we talked for two years on Skype and Facebook, came to visit each other. In 2010, he proposed to me, and I made up my mind: I finally moved to Alaska, to the city of Anchorage. For a year we made a bride visa (K-1). I went to Moscow for an interview with the consul, passed a medical commission. As a result, they gave a visa for three months - during this time you need to have time to get married. If you don't go out, you return to Russia. Such rules.
On the subject: "You can survive on less than $ 1200, but I don't know how": immigrants about life in New York
We got married in August 2010, my parents and sister came to the wedding, then my husband and I were interviewed by the local consul - we proved that we had a serious relationship. They showed postcards, photographs, told their story of acquaintance.
I knew that it was cold in Alaska, that bears could be found on the street, but there was no particular excitement or fear. I understood that I could go back. My mother used to say all the time: "Anya, don't worry if you don't like it, you can always return to Russia, here is your second home."
I took one suitcase of clothes and documents with me. I also had to get vaccinated against measles, mumps and rubella, because there was no certificate confirming that I have them. I sold the car, which, by the way, had earned in America, and put the money in a savings account - just in case.
Robbers in masks ran to our bank
She received a work permit only six months after the move, and before that she worked as a volunteer in a kindergarten at a local university. There I "polished" my English, read books to children, sang songs with them. If I made a mistake, then the kids did not hesitate, corrected me. I talked a lot with their teachers and parents. Thanks to volunteering, friends appeared, I learned many nuances of life in Alaska.
Immediately after volunteering, I got a job at a bank with a degree in economics from a Russian university. There were no tricky questions at the interview, only a friendly dialogue: where, why, why, what I love. They didn't ask for age or marital status, they didn't even need to attach a photo to the resume.
I started with a cashier-teller for $ 12 an hour. Now I am the deputy head of one of the branches. The salary, of course, is several times higher, but the deductions are rather big - for medical insurance, federal taxes, life insurance, and a pension fund.
On the subject: Opinion: top 7 most common mistakes when immigration to the United States
Here banks differ from Russian banks in terms of cash services. In Russia, there are isolated booths at the checkout, while in Alaska everything is open: you can reach out and reach the cashier. A very advanced security system.
But there were times when lone robbers in masks and with a pistol ran into the bank, demanded money or quietly slipped a note like "give me this much money."
Therefore, we are regularly taught at trainings how to communicate with robbers, how to defend ourselves, what to do in such cases. We also have a drive up, like in McDonald's, when a car drives up to the window and the driver transfers documents or money in a tube through a pneumatic tube.
I bought clothes in children's stores
In Chelyabinsk, my friends and I always wore high-heeled shoes, preened ourselves. When I moved to Alaska, I realized that people are simpler here: they wear rubber boots, sweatshirts. I even saw shoppers in pajamas in the store. I remember I brought a fur coat with me - I still have it, I have never worn it. Fur is worn here only for some social events. In general, I had to get used to the new style and change my wardrobe.
But then I ran into a problem: there are not many large shopping centers, and there are also huge sizes of clothes everywhere, so I went to children's stores and bought myself almost everything for myself there. There are many shops with sports, hunting ammunition. There were no large brands in Alaska either, only at the end of 2016 we had H&M, Victoria's Secret. In short: I go to Russia for shopping.
Five features of life in Alaska that struck me in the first days of my arrival:
You can't just come to visit the residents of Alaska. You need to call, agree, they say, let's meet in a week. In addition, here they often do not bring gifts with them (of course, there are exceptions), but I still don't go anywhere empty-handed.
In Alaska, nobody walks. If you see a person walking by the side of the road, then it is either a tourist or a homeless person. People, due to cold weather and long distances, travel by cars, snowmobiles, helicopters and boats. You can drive yourself at the age of 16, and accompanied by your parents - at the age of 14. Buses run every 20-30 minutes, and even then not everywhere, so you can't run into them too much. By the way, a monthly ticket for public transport is $ 60. Therefore, when I moved here, I had to retake my license and buy a car.
Everyone loves coffee here, so there is a car cafe on every corner. They drink it differently than in Russia: quickly and usually only in the morning. It is enjoyed all day long. Poured into a thermos and go from morning to evening. They take with them to the car, to work, for a walk, on a hike. It's like an accessory. Incidentally, I also sin with this.
Alaska has no state sales tax and no individual income tax. By the way, this is the only state with such tax features.
What scares me especially is the large gaps between stalls in public toilets. We even have such people at work. God forbid, sitting in the toilet and looking into the gap, meet the gaze of your colleague. It turned out there are several reasons: emergency access, for example. In case a person loses consciousness or something happens to him, he will be noticed much faster than in a completely closed toilet. It also stops bullies from painting the walls. And it also promotes air circulation, the absence of long queues (people see that the booth is not busy).
How much do Alaska residents earn
Alaska has a permanent state fund. In 1982, a program was established, according to which 25% of the profits from the sale of oil goes to the fund, and it is this amount that goes into dividends. The amount of payments is recalculated annually, it depends on the number of residents and the fund's income over the past five years. This year it was $ 992. All registered residents of Alaska, including small children, receive dividends. But you need to meet certain requirements, the main thing is to live in Alaska, and also not to leave its borders for more than 180 days.
The first time I received dividends was in 2012 - $ 878. I went to the store and saw empty shelves. After payments, everything is swept away: electronics, furniture, cars, snowmobiles.
On the subject: Kakebo Method: How to Learn to Save Money in Japanese
The most common occupation in Alaska is retail sales, followed by office workers. The starting salary of an administrator at a clinic per hour is $ 15, a janitor - 13, a kindergarten teacher - 11, a nurse - 32, a policeman - 27, a waiter - 11, a truck driver - 20.
And these are the highest paid professions: the annual salary of a dentist starts at $ 140, a lawyer $ 115, a petroleum engineer $ 150, a HR manager and a pharmacist $ 120.
Many people buy boats, helicopters and propeller planes here.
Living in Alaska is very expensive. Prices for food are high, because everything is imported. Closer to the north is so inconceivable. People here hunt and fish. They also grow potatoes, cucumbers, tomatoes in gardens and sell them in supermarkets. But "own" is even more expensive than imported.
Parcels are delivered from other states for a long time, and something is not sent at all. For example, Ikea - it does not work with Alaska.
A ticket to Russia costs $ 1500 round trip per person, so it is often not possible to fly.
In the city of Anchorage itself and on the highways between major cities, the roads are not just good, but excellent! But in small villages (and there are a lot of them) you just don't get to. Many people here buy boats, helicopters and airplanes with a propeller, often the very ones that land on the water.
Tried to sue doctors after giving birth
I gave birth in Alaska, the insurance company chose the maternity hospital. The wards made a strong impression on me: everything is clean, comfortable, you are there alone, with your own toilet and shower, a sofa for guests and a TV. The partner family is practiced - you can even bring the whole family.
On the subject: The purpose of the trip is childbirth: what you need to know about the cancellation of baby tourism in the USA
But there was an unplanned cesarean. It cost 10 thousand dollars. And it so happened that the doctor accidentally cut my ureter. Then I had to do a bunch of operations, I even tried to sue the doctor, but nothing came of it.
For 10 years I could not find a good hairdresser
I fly to Russia and do all the beauty procedures there. For 10 years I could not find a good hairdresser. Women in Alaska do not like to do bright makeup, do not break their legs on stiletto heels, do not enlarge their breasts or increase their nails. They are what they are.
As for entertainment in our city, there are only three large cinemas, but there are many restaurants with different menus. And a bunch of museums, hunting, fishing, hiking, skiing, snowboarding. There is a lot of everything active and related to health and sports.
Northern lights can be seen directly from the windows
Wild animals are everywhere. You can easily see a moose or a bear. We recently met a clubfoot in the park, but he got scared of us and ran away.
We have very contrasting weather. In Anchorage, the difference in temperature changes is not so much felt, because on one side the city is protected by the mountains, and on the other - by the ocean. But in the north in winter it can be up to minus 45. The weather is unpredictable, and it is difficult to decide on the choice of clothes for the day: for example, now the heat is 20 degrees, and in 5 minutes the temperature can drop to plus 10. Or, for example, it is raining in one part of the city , and a kilometer from this place a bright sun is shining.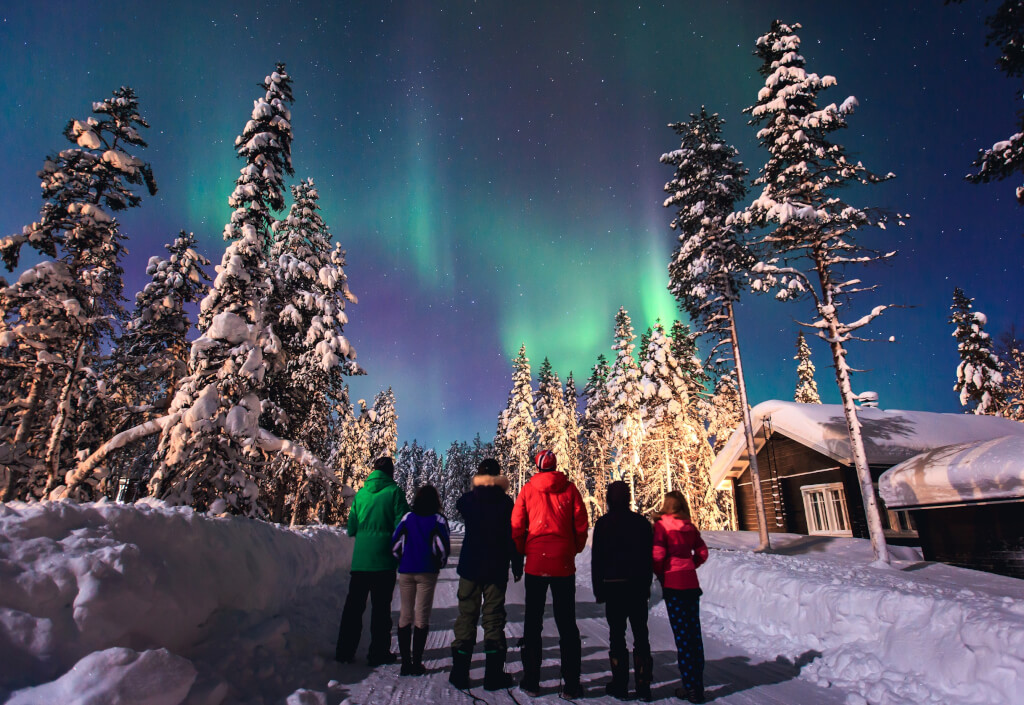 Earthquakes are common. When it starts to shake a little, I get scared. There was a strong earthquake in 2018, and even the roads were broken. We also suffered, our house was cracked in several places. But, thank God, nothing happened.
Summer in Alaska is the solstice, and in winter it is pitch black. Therefore, people suffer from depression, they drink vitamin D. To cope with this, I try to eat well, get enough sleep, do what I love and go to the gym. And if there is no time, then just eat sweets.
But here is a very beautiful northern lights, which can be observed right from the windows of the house.
Many Japanese and Chinese people come here to specially look at this miracle of nature.
Alaska is so big and still unexplored that every day I learn something new. Breathtaking places, kind people. This is a great place for raising children, a symbol of freedom and adventure. There are white nights, glaciers, world-famous fishing. They also grow some of the largest vegetables I've ever seen.