The article has been automatically translated into English by Google Translate from Russian and has not been edited.
With one suitcase and without English: as in 40 years, I dropped everything and went to the USA
Life after 40 years is just beginning, and Kazakhstan's Indira proves this by its example. Raising her daughter, making a good career and taking her place in life, she felt that something was missing and moved to America with one suitcase.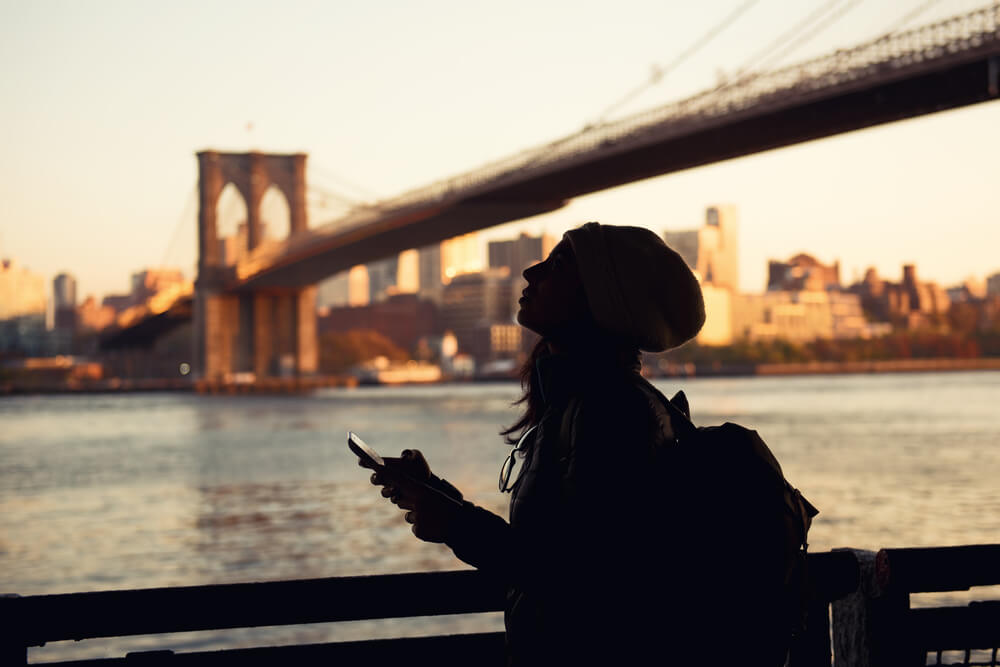 Now Indira is 44 years old. She calls herself an ordinary person with an ordinary destiny, who for many years lived according to the habitual "home-work-home" scheme. NUR.KZ.
"I got married early - at the age of 18, not having had time to get a higher education and only graduated from medical college with a degree in" nurse ". Five years later, my marriage broke up, and I was left alone with a small child in my arms. I got a job as a nurse.
The salary was small for those times, but despite the difficulties, I entered the correspondence course at the university with a degree in finance and credit, and later - for a magistracy in the specialty of economics.
I didn't have any extra money to pay for school records, exams, and a dissertation defense, so I had to sit in libraries and study hard, combining my studies with my daughter's work and upbringing.
As a result: two diplomas with honors. Soon I got a job at the bank, where the salary was 15 more than once, and it was so noticeable that little by little my life began to improve for the better.
I bought an apartment and built it. By that time, my daughter had already grown up, and I married her according to all the canons of Kazakh traditions. "
On the subject: From euphoria to depression: how I moved from Kazakhstan to the USA
In 2016, Indira decided to try her luck and flew to the USA, not knowing English.
"One day I realized that I was living according to some kind of knurled scheme" home-work-home ", and realized that to satisfy my ambitions I need some new goals, one might even say - new difficulties in order to develop further , to comprehend the new and unknown.
It seems to me that as long as you have an interest in life, internal energy and you are able to work, you don't need to be afraid of change.
I decided to move to the United States without acquaintances and friends, especially relatives. I just flew to nowhere with one suitcase and no knowledge of English. Now I know for sure - life after 40 is just beginning. "
Indira currently lives in New York.
"There are several features of living in the USA for me personally. First, cultural and informational life, which provides an opportunity to learn about a huge number of countries and cultures. People here are incredibly interesting and different.
Secondly, in the States, the standard of living is much higher and, accordingly, the level of income. Even working in the service sector, you can afford to travel, buy equipment, buy a car on credit and rent an apartment in a good area.
Thirdly, the United States offers many opportunities for domestic tourism: beautiful landscapes, beaches, incredible nature and much more. It's definitely worth seeing! Now I live within walking distance to the Atlantic Ocean, and it was once my dream. "
The woman admits that at first it was hard for her in America. Indira even slept on the street.
"When I was going to fly to the States, I knew for sure that difficulties awaited me and I would have to work a lot, and the dollars didn't grow on trees exactly. Morally, I was ready for anything, but in practice everything turned out to be even harder.
There were moments when I had to spend the night on the street with a suitcase near the convenience store, sitting on a chair, which the seller of the store so kindly provided me.
Sometimes I only bought coffee instead of food to save money, because after two months in New York, my wallet with 1200 $ was stolen from me.
My life credo: never be afraid of life's difficulties. Get up again and again. Create yourself anew every time. There is no time to cry and complain. There is only your life and yourself. Struggle. Survive. There is no point in looking for a place where you feel good. It makes sense to learn how to create that 'good' anywhere. "
The woman emphasizes that in the USA everything depends only on the person.
"Many people think that life in America is a gift from heaven. If you find yourself in the USA, then you are lucky for the rest of your life. I destroy the stereotype - everything depends only on you.
I do not idealize life in America and do not belittle life in my country, where I was born and raised. I just apply my experience and knowledge in a new life, and this helps me to live and develop.
On the subject: "Do not think that Americans look worse than ours": Kazakhstan women - about their attitude to appearance in the US
America is a country where you can buy everything, and here comes a real understanding of what makes you happy. Believe me, these are not iPhones or branded items. It was here that I began to appreciate simple things, like communication with family and friends, warm conversations with friends and just silence. Life in America teaches us to be simpler, forget about show-off and ground a little. "
Indira shares that she lacks not only close people, but also the smell of the motherland.
"I do not have enough native aul air mixed with haze from a samovar, the smell of manure and hay, the smell of the motherland. I miss the Kazakh lush feasts with numerous relatives and Kazakh customs and traditions.
I often miss my near and dear ones. Living so far away from home, you miss all the important moments in the lives of your loved ones and you miss them endlessly. "
A woman calls not to be afraid of change and difficulties, even if the age in the passport slows you down.
"I always rushed life and lived from event to event, but now I understood one thing: I have to live every moment, because it cannot be repeated. No matter how trite it may sound: to live here and now, to appreciate the ordinary moments of life.
Many people are waiting for Friday, summer and their whole life - happiness, but you need to rejoice every day and enjoy every moment. It's hard for me to say if I'm happy because I don't think about it. I just do what makes me feel happy. Happiness should be inside you. "