The article has been automatically translated into English by Google Translate from Russian and has not been edited.
Russian wives in India: give birth to a boy and listen to the mother-in-law
India is a very exotic country for us - a different religion, cows on the streets, a huge number of insects and creeping creatures ... Some women move there precisely because of romantic relationships, despite all the "errors" and a different mentality. Observer "AIF»Georgy Zotov in India talked to Russian women who married Indians and left for the country of mosquitoes, heat and authoritarian mother-in-law.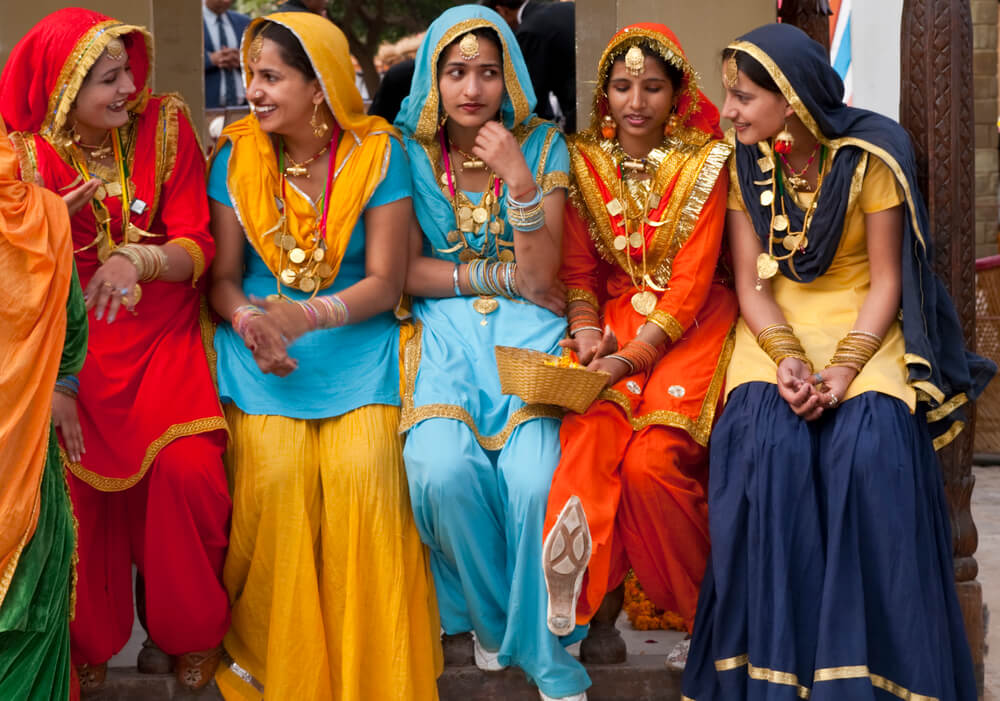 62-year-old Irina Aleksandrovna from Magnitogorsk speaks disgruntly in India to the Hindi waiter: "Be careful. Why did you bring naan cheese cakes unbaked? I am not a tourist! " The waiter pales, babbles something and disappears. "Only with them," Irina reports sternly. "Otherwise, they must be deceived."
She says that she moved to India immediately after graduation: "I was 25, in the last year I jumped in marriage to Raj. He is older on 10, he was beautifully caring, and I was a girl, not spoiled by attention. Love broke out like that, passion — all the friends were jealous. "
The wedding was played in two countries in turn - both in the USSR and in India. Irina admits that at first she was shocked by the country.
"I thought it was like a movie. Well, beautiful princesses, temples, palaces, elephants, coconut palms, dancing on every corner. And to me on the first day the snake crawled into the bedroom - I squealed like that, I woke the whole house. Raj crushed her foot calmly, says, well, nothing happens.
Dirt on the streets of the mountain, beggars crawling in scabs, heavy rains on the 3 month in a row ... Romance diminished. I wanted a terribly smoked bacon and sausage doctor, they just dreamed about, and nowhere to buy.
Tired of fighting with cockroaches, nothing can be poisoned: they are healthy, with a finger. Raj all laughed: with our cockroaches, they say, it is necessary not to fight, but to be friends. But Raj loved me madly, and I loved him, and this is the most important thing. "
Five years ago, Irina Alexandrovna's husband died, but she no longer wants to return to Russia. "There is no meaning. I chat in Hindi, I wear a sari, with local girlfriends I go to the bazaar to buy chilli peppers for green beans. Indian serials see how good triumphs over evil, and the poor with beautiful souls are better than the abominable rich. I like it here, in general. "
The exact number of women living in India from the former USSR is unknown, but their approximate number is estimated at several tens of thousands: from 30 000 to 70 000. Basically, these are our girls who married Indians during the great friendship between the USSR and India in the sixties and eighties of the twentieth century, when many Indian students studied in the Soviet Union, and all Soviet ladies were crowded into cinemas at the Disco Dancer.
India seemed mystical and alluring "abroad". I came after the nineties with exotic not particularly evolved.
"My constant life partner in India is dichlorvos," reports Alexandra 35, a Khabarovsk woman, who has lived 10 for years in Trivandrum. - Ants shook, spiders, some blackflies: they will bite, then you will be scratched for a month. Mosquitoes carry dengue fever and malaria. At first, she did not leave the house without being sprayed with repellents, then she gave up her hand ... Well, why, not everybody is ill in a row. Caution must be observed, but one should not go into a panic. "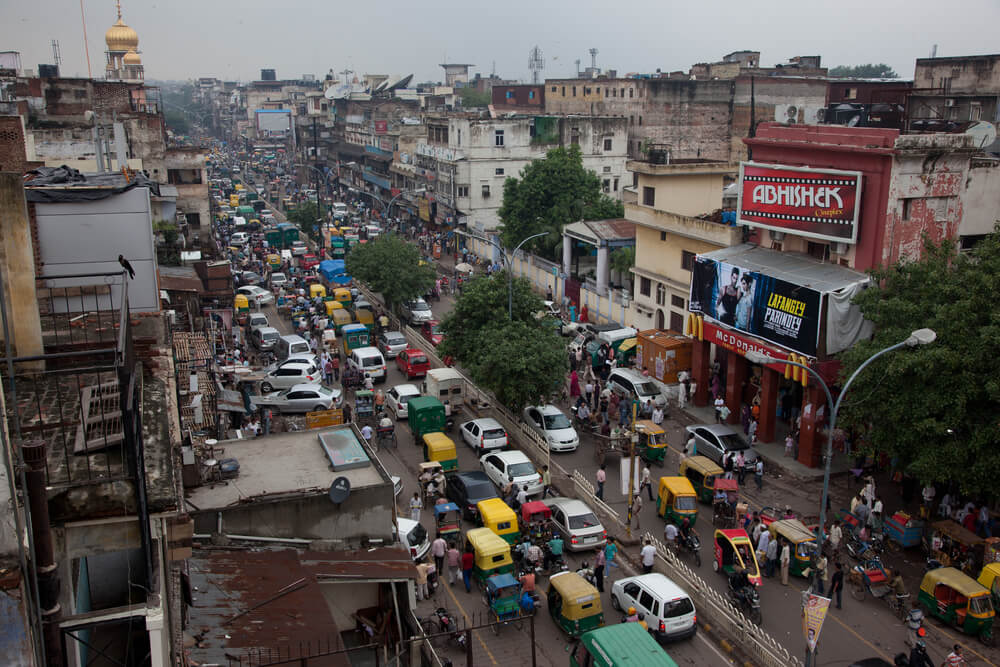 But with all the elephants, the relationship is excellent.
"My neighbor has three elephants," says Alexandra. - Funny, such a colossus, and calm, like a cow. And when the elephant with the driver goes through the city, he obediently stops at the red light: already accustomed. "
Many of our ladies do not develop relationships with Indian food. Irina Aleksandrovna, who dreamed of a doctor's sausage, explains: her late husband was a vegetarian, and she had to "reformat" herself.
"When he took care of me, I didn't pay attention: well, he eats only salads, and it's okay, who doesn't like cucumbers and tomatoes. And after they came to India, it turned out they were both meat and chicken in the family. Some nightmare! Then I got involved, now I don't eat meat voluntarily: somehow easier to feel, calmer. Fruits, vegetables, milk, paneer cheese - this is it.
The first year of marriage, I tried to teach my husband to Russian food. Knead Olivier - do not eat, damn, even vegetarian. And you can't make herring under a fur coat, there are no such products.
There are girls who are not used to Indian food even for thirty years: they go to the store at the Russian embassy in Delhi, where our products are at an exorbitant price: with their teeth, the poor, they creak, but they buy. "
"If you like being a housewife, you live like Christ's in your bosom," says Lyudmila, 57-year-old, who moved to India from Saratov in 1984 in the year. - Just watch the house, and you are flooded with gifts, cared for, cherished, and worn. She gave birth to her first child - her father-in-law and her mother-in-law charged with gold, bracelets, rings, earrings did not know what to do. They love children, they don't feel much in their souls ... They indulge in such a way that they're scared. Do not drink: Indians for the most part drink alcohol rarely, it is not in their culture. If someone comes home drunk, they collect and scold the advice of relatives: the fool, they say, has spoiled his karma.
Morals are strict: if I wear European clothes, so that the dress is necessarily below the knee, this is not Goa, where all half-naked people walk.
I love Indian saree. Zdorovskaya thing: size does not matter, bought the matter, wrapped and went to myself. I missed the first time, of course, did not know what to do. You always hang around the house, if you go out on the street alone, it's not accepted, you must be with your sister, or your husband's mother. I used to believe that in India, whole crowds on the sidewalks dance like in the movies. Oh, wrong. "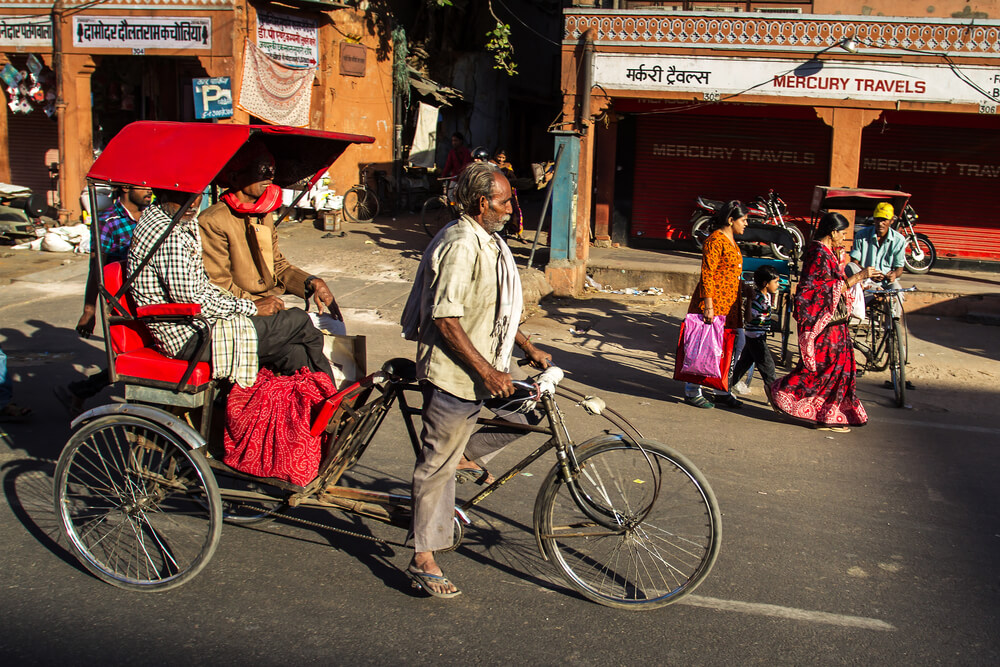 "The climate is terrible, the heat is tacky," complains 28-year-old Victoria from Krasnodar, who settled with her Tamil husband in Kerala in 2012. - Air conditioning always keep it turned on - cosmic electricity bills will come: here and sit by the fan that drives the hot air. The sun burns the skin: I thought, I would turn the dark one to envy, but constantly under the cream. There is nothing to do at all. In India, wives are not allowed to work: even the poorest husbands of their women are at home.
I first said that I wanted to become a tourist guide, my mother-in-law scolded me: are you out of your mind? What will the neighbors say about my son, if his wife goes to work? And in India's mother-in-law, there is no greater authority than in Russia, they dare not object.
Our wedding was cool: we celebrated three days, music, dances, flowers, tons, the groom followed me on a white horse. The main thing in a marriage in India is children, they give birth to a lot, and I was not ready for this. I thought: well, after thirty years we will start up ... The scandals began every day: "Why don't you want? The destination of a woman in the world is a child! ". And they are surely waiting for the boy to give birth: "The weaker sex" is not in the price.
Such cases are not uncommon: if a wife finds out on an ultrasound that she is pregnant with a girl, she makes an abortion on a family recommendation.
We did not officially divorce, although I returned back to Krasnodar. I fly to India only for the winter, then it's good here, you can even swim in the sea. The husband sighs, of course, but does not mind. He loves me.