The article has been automatically translated into English by Google Translate from Russian and has not been edited.
Russian-speaking beauties who have conquered the hearts of American celebrities
'25.08.2017'
ForumDaily Woman
Successfully getting married is every girl's dream. For some it means finding the love of their life, for others it means becoming the wife of a rich man or a celebrity.
We invite you to recall the names of Russian-speaking beauties who won the hearts of Hollywood stars and American millionaires. These are models and actresses with Russian and Ukrainian roots. Not all ladies managed to "ring" celebrities, but even the status of "girlfriend" brought them fame.
Pianist Oksana Grigorieva, originally from Saransk, has broken more than one male heart. In 1995, while working as a translator for Nikita Mikhalkov at the London Film Festival, Oksana met "James Bond" Timothy Dalton. After a while they began to live together. The couple never got married, but on August 7 1997, their son Alexander was born.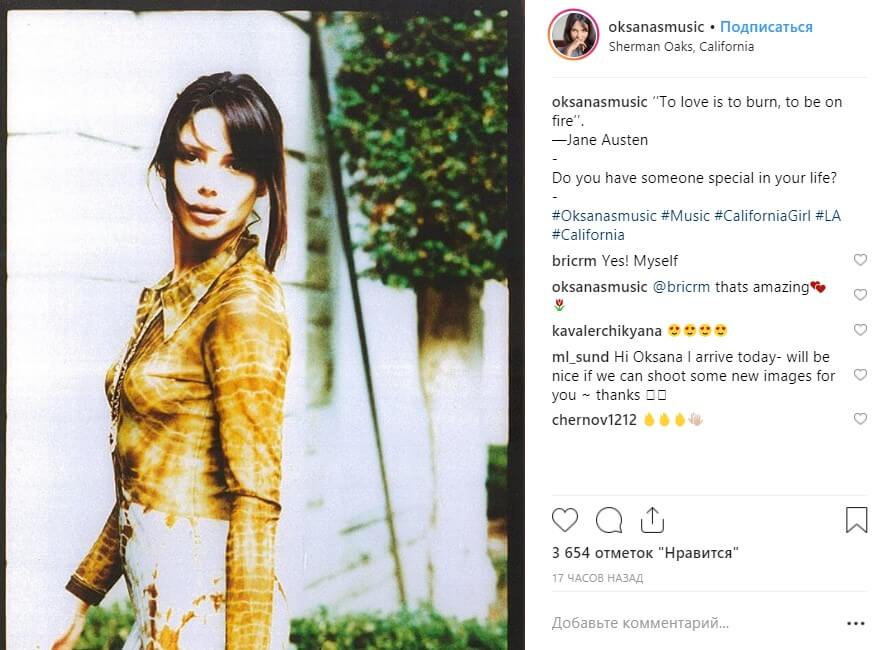 Oksana received wide popularity after a series of scandals related to her affair with Mel Gibson.
The couple broke up, but in Hollywood their relationship and financial feuds were discussed for a long time. By the way, Oksana gave birth to a daughter, Mela, who became the eighth child of the actor. In 2017, Gibson had a ninth child - a son by Rosalind Ross.
Actress, star "Mary Poppins, goodbye!" Natalia Andreichenko in 1985, she married Maximilian Schell, an Austrian actor and director. In 1991, she moved to him in America.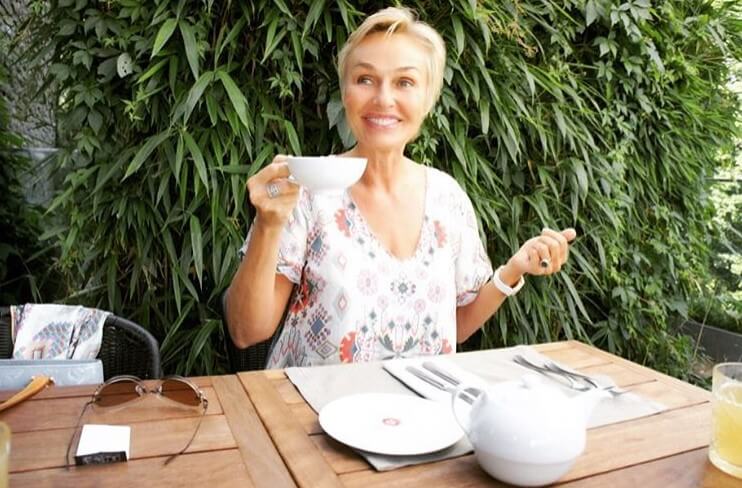 With Maximilian, Natalia lived 16 for years. The first five years - in Moscow, the rest in America. In the United States, the actress studied the language, studied vocal and choreography, and also attended a Hollywood acting school. Despite the best efforts of the actress and her spouse, it was not possible to take the popularity out of Russia. After a divorce from an actor in 2005, the Russian beauty returned to Russia.
36-year-old model, "Miss Ukraine-2001" Alexandra Nikolayenko - one of those who had the good fortune to become the legal wife of an American billionaire, who turned 82 this year.
In 2008, she married Phil Ruffin, a friend and business partner of Donald Trump. Nikolaenko gave birth to Raffin two children: a son Richard and a daughter Malena.
Former tennis player Anna Kournikova For a long time living in America. Everyone knows that the sports star lives with the Latin American singer Enrique Iglesias. It is still unknown whether the couple was married or not. There are a lot of rumors about this.
Neither Anna nor Enrique love to comment on life. On their pages in social networks have their joint photos, but they are very few.
Model Irina Shayk - one of those who also does not talk about her personal life. Only thanks to the paparazzi was it possible to find out about the pregnancy of the Russian beauty, as well as who is the father of her child. This is the American actor Bradley Cooper.
Whether Irina and Bradley got married is not known, but the couple are raising a daughter, who was born this year in March.
Mila Kunis has Ukrainian roots. The Hollywood actress was born in the city of Chernivtsi and at the age of 7 she moved with her family to the USA.
For a long time Mila met with the star of the movie "Home Alone" Macaulay Culkin, but she married another handsome man - Ashton Kutcher.
A star couple has two children: a daughter and a son.
Model Anna Vyalitsyna at one time was considered the girlfriend of the musician, the leader of the group Maroon 5 Adam Levin.
However, he exchanged it for another model, Behati Prinslu, who became his wife.
Anna, in turn, connected her life with the vice-president of the company "Yahoo»Adam Kehan. From a top manager of one of the Internet giants, Anna gave birth to a daughter, whom her parents called Alaskathus securing the Russian-American alliance.