The article has been automatically translated into English by Google Translate from Russian and has not been edited.
Rotaru, Vasilyeva, Rip and other stellar grandmothers who dress like girls
These women prove by their example that the phrase "Girl, can I meet you?" Can be heard at any age. Of course, age is just a number in a passport. And, of course, this figure can be easily corrected if ... to dress up accordingly.
Sofia Rotaru's birthday (7 August, famous singer, grandmother of two grandchildren celebrates 71 anniversary) Rambler noted rated star grandmothers who prefer to dress in the same stores as their granddaughters.
Sofia Rotaru, 71 year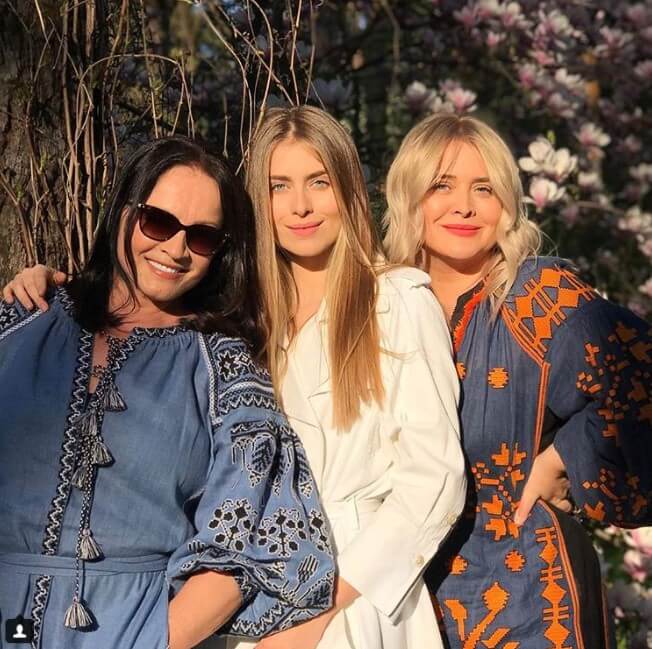 Trendy top, trendy pendant, trendy sunglasses, gorgeous hair, dazzling smile. Can anyone at least believe that last year People's Artist of the USSR Sofia Rotaru celebrated her 70 anniversary?
Fashion experts could praise Sofia Mikhailovna for a reasonable approach to her wardrobe. Yes, yes, it is for reasonable. The artist is always aware of stylish trends (judging by Instagram, especially Rotaru's ethnic style), but at the same time she chooses only those things that truly emphasize her natural beauty.
In the photo with the daughter-in-law and granddaughter, the singer looks more like not a grandmother, but as a friend of young women. How she does it, you ask. We suspect that the matter is in an active life position - Sofia Mikhailovna is simply not associated with a person who can be given more than 50 years.
And the style of the singer also helps her look much younger than her years. For example, she goes out for a walk not just in comfortable clothes, but in soft sweatpants, a blown vest and a fashionable T-shirt. I wonder if Rotaru advises her granddaughter, famous model Sofia Evdokimenko, on style issues?
Tatyana Vasilyeva, 71 year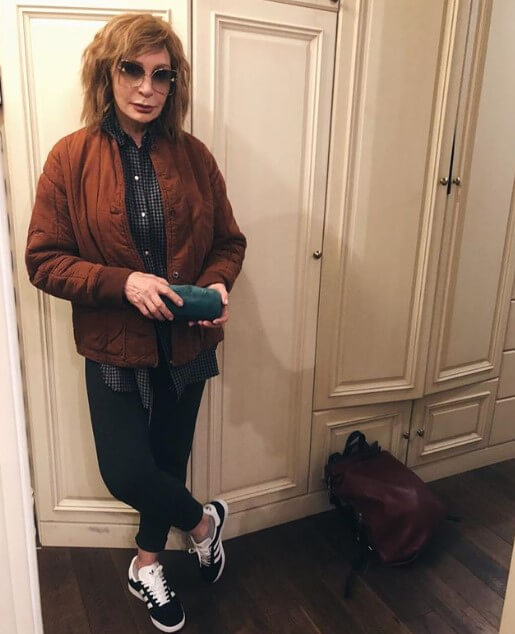 Not so long ago, Tatyana Vasilyeva became a grandmother for the fourth time. Looking at her shots with baby Mirra, it seems that the birth of granddaughters acts on a famous actress better than the most innovative anti-aging creams - Tatiana's appearance has nothing to do with the numbers in the "year of birth" in the passport.
In the dressing room Vasiliev can be caught in torn jeans and a black blouse with a neckline. The image is complemented by bright red lips and manicure in color. Agree, a very bold color solution for women for 70!
And recently, the actress published in her "Instagram" photos in tight jeans, a shirt with a geometric print, black and white sneakers and a jacket-sweatshirt.
Needless to say, the fans approved the "teenage" image of the star of the film "The Most Charming and Attractive"? "Look great! Always pulled, always with dignity. I admire. "," Yes ... on Tanya and the jacket will be a jacket! Everything is cool from and to ... "," You are amazingly stylish and chic! and the jacket is good and the glasses are coming and fashionable! ", subscribers did not stint on compliments.
Alla Pugacheva, 69 years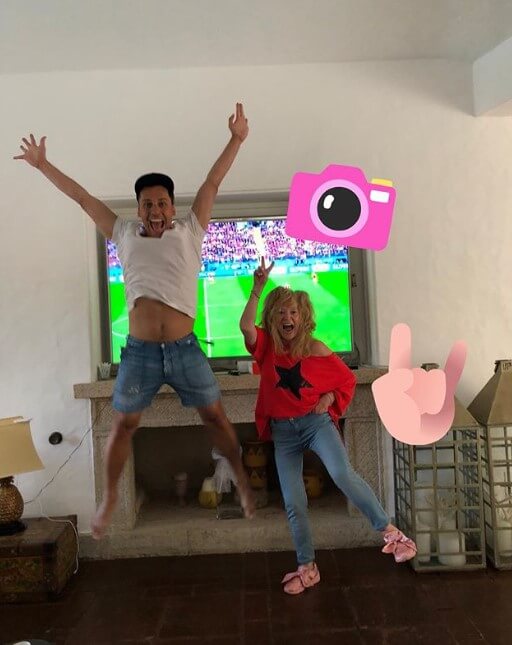 Images of divas of Russian pop music often surprise fans with "youth" and extravagance. Perhaps grandmother Pugachev look younger than his years pushing her husband Maxim Galkin and 4-year-old twins Lisa and Harry?
Permanent black robes still a thing of the past. They were replaced by loose white blouses, sweatshirts of bright colors, ripped jeans and even short shorts!
And if Alla Borisovna chooses a black outfit, it will be a dress that will once again underline the incredibly built figure of the Prima donna.
Not so long ago, Alla Borisovna and her family attended a children's birthday party, where she danced with her daughter, then with her husband with pleasure. The dress of the singer (for the release of Pugacheva chose a lace blouse and tight blue jeans with scuffs) literally blew Maxim Galkin's Instagram on the side with enthusiastic comments from fans: "Keep it up!", "Such a beauty she is!"
And indeed, in 69 years, the Diva keeps herself in shape on the top five with a plus!
Lyudmila Break, 72 of the year
For some women, the grandson is an incentive to look great, for the second - a star daughter, for the third - an incredible son-in-law. And Lyudmila Break out these incentives, at least three. And you know perfectly well what their names are - Arkhip, Natasha Koroleva and Sergey Glushko!
TV presenter Lyudmila Porivi is already behind 70, but she continues to delight fans with her bold images. On the 16 anniversary of her grandson, Lyudmila Ivanovna shone in a red pantsuit, which emphasized her slim waist, and on the air of Russian Radio, in a transparent white blouse.
They say if you want to know what kind of woman will be in old age, just look at her mother. If Tarzan (real name Sergey Glushko - ed.) Is aware of this "truth of the people", then he is sure that in a few years from now, the youngest and most modern wife in the world will pose for magazine covers.
Marina Yudashkina, 60 years
To find a grandmother in this photo is an incredible task. Although, perhaps, it cannot be otherwise, because Marina Vladimirovna is the wife of the most famous Russian couturier, Valentina Yudashkina. A woman to match her husband skillfully combines things of different styles.
Grandmother and grandfather, posing with their grandson on the background of the marina with snow-white yachts, look more like a young couple with a child. So believe after all this to your own eyes!
Marina boldly wears ultra-short shorts with a simple T-shirt and demonstrates her "too perfect" figure.
The fashion designer's wife does not forget to take care of herself. Sport, impeccable performance of "grandmother's duties" and proper nutrition do their job - a woman looks much younger than her years!
Simona Yunusova, 58 years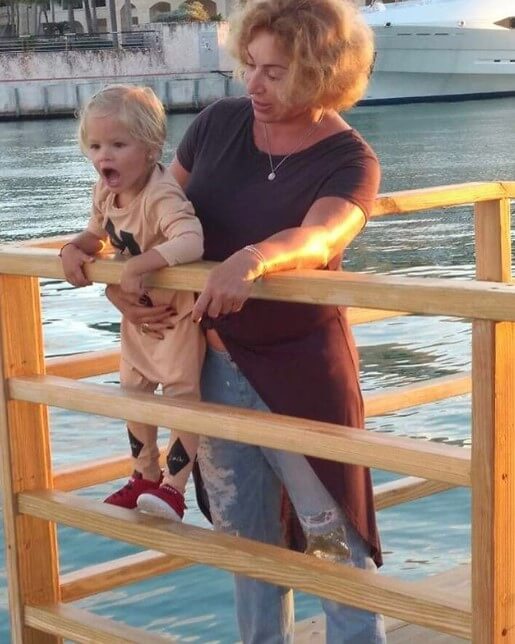 In front of you is the mother of one of the most stylish star dads in Russia and the grandmother of the most stylish 4-year-old girl Instagram.
In her 58 years, Timati's mom and Alice's grandmother looks much younger than her years. Preferring the classics more youthful casual, Simone went in the stylish footsteps of her son and often makes images on the basis of half-sports things.
One day, one of the photos with her beloved granddaughter Simone accompanied her with the caption: "With all my strength I try to take a new, age-specific display in the mirror (this is the most difficult) ...". And indeed, smooth skin, decorated eyebrows, delineated cheekbones, and a gorgeous mop of hair prove that Simona Yakovlevna was going to age except in words, but not in any way.
By the way, Alisa's grandmother took part in the recording of Timati's album "Generation". The rapper often devotes touching posts to his mom on his Instagram: "You are the standard of Mom and Grandma (but he doesn't dare call you Grandmother)".
Emma Malinina, 56 years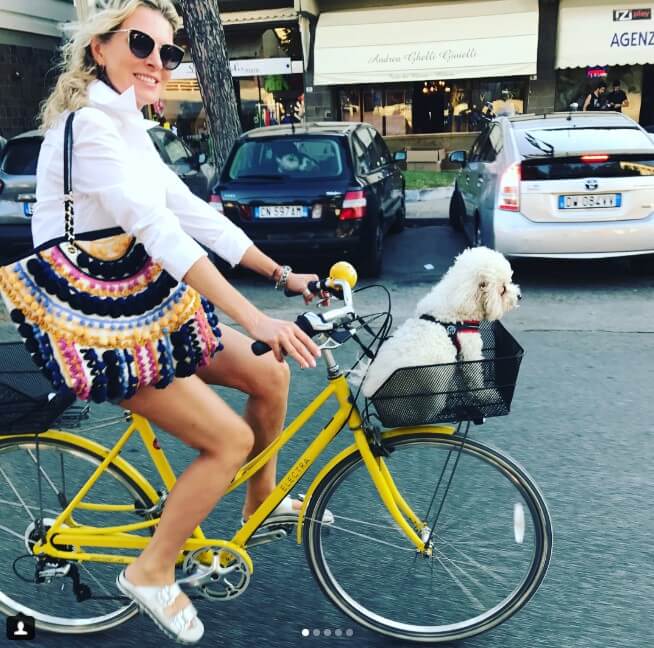 The wife of Alexander Malinin often pleases fans with her youth look. For family walks, Emma chooses a mini-dress with an intricate pattern that shows off her slim legs. Not surprisingly, fans often face a dilemma in trying to figure out who is next to Ustinja, 17-year-old: her mom or friend?
"With a dog and in shorts, I'm going to business negotiations, what will my partners think…", - Malinina signed this frame.
Partners may think anything, but not that Emma is twice a grandmother!
Yes, and the figure of Emma is not "Grandma's". Every photo of Alexander Malinin's wife in a bathing suit instantly begins to discuss all the media. And it is not surprising that even Ustinia's contestant could envy such a figure.
Tatyana Lyutaeva, 53 of the year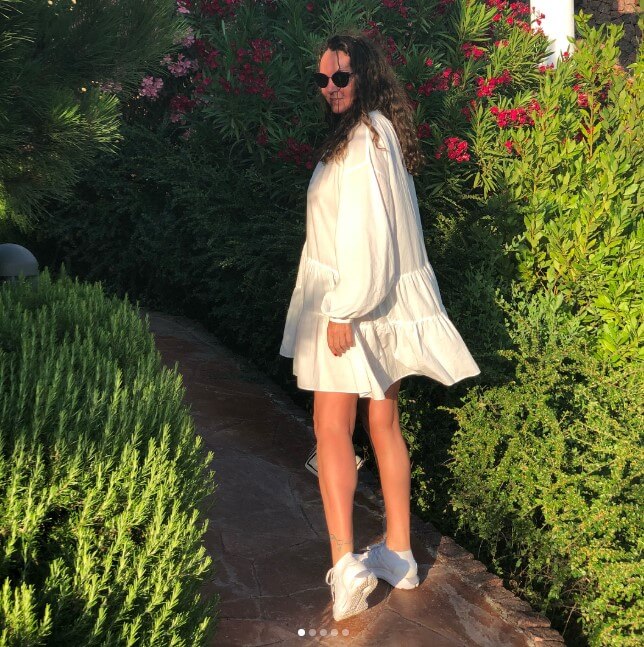 Mom Agnii Ditkovskite - one of the youngest grandmothers of our rating. The actress of the whole 53 year, she has an amazing figure, and Tatyana Lyutaeva enjoys these trumps with pleasure and joy to the fans.
A flowing tunic above the knee in combination with white sneakers and a small handbag is young Tatiana for a couple of decades. But the main thing is not even that. You see, with what youthful ease the actress wears such youth clothes!
The actress is not shy to appear in front of fans, even in a nightgown. And rightly so, a sin not to boast of such a figure! Something tells us that 4-year-old Fyodor (son of Agnia Ditkovskite and Alexei Chadov - ed.) Is very proud of his granny.