The article has been automatically translated into English by Google Translate from Russian and has not been edited.
Russian woman, whose husband chopped off the hands, showed how she lives with the prosthesis
December 11 2017 was hit by a 25-year-old Margarita Gracheva in one of the Serpukhov hospitals with severed wrists of both hands. Her husband, Dmitry, who had been torturing her for about an hour, brought the woman to the emergency department: he smashed his hands with an ax, chopped off his fingers and parts of his hands.
So the man decided to punish his wife, who wanted to part with him. On the same day, Grachev surrendered to the police; he explained his actions with jealousy. Margarita was married to Dmitry for five years, the couple have two small children, writes Medusa.
Extremely violent domestic abuse
In September, 2017, Margaret decided to divorce. After Dmitry Grachev left his wife's apartment, he began to pursue her, beat her and threatened to cripple her. Once Grachev also took the woman to the forest, where, putting a knife to his throat, he interrogated him about relationships with other men. After that, Margarita went to the police, but within a month of checking, the district police officer did not find grounds for institution of the case (on March 3, the UK filed a case of negligence against him). Three days after the refusal to initiate the case, Grachev cut off his wife's wrists.
In the Serpukhov hospital, Margarita Gracheva formed the stumps of both arms, and then transferred to the Moscow City Clinical Hospital. M. Ye. Zhadkevich, where they were able to restore the left hand (the police found almost a whole severed brush in the forest; they could not save the right hand). The operation lasted nine hours; Microsurgeon Timofey Sukhinin, who operated on Margarita Grachev, said that there had never been such a cruel case of violence in his practice. Microsurgeon George Nazaryan added that during the torture, Margarita remained conscious.
In an interview with Moskovsky Komsomol, Sukhinin said that Margarita's left hand brush would not be able to fully recover - but the doctors did everything possible to make it functional.
"The main problem now is nerve regeneration. It will take four to five months before wrist-to-finger sensitivity appears. Sensitivity will gradually return, "the surgeon promised.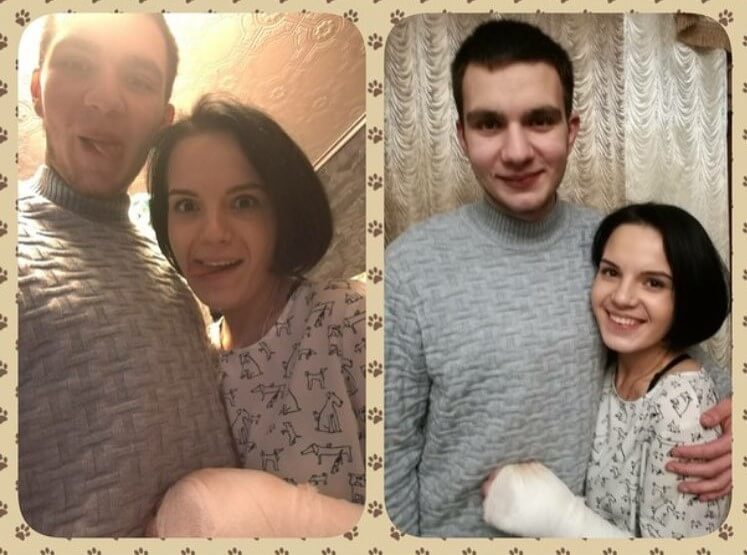 "Wait with a robot hand"
In mid-December, the collection of money for the rehabilitation and prosthetics of Margarita began (later the call to help the woman was supported by the show of Andrei Malakhov, in which Gracheva took part). By January 13, the Margarita family managed to collect six million rubles, which they decided to spend on a flight to Germany, living there for a month and making a prosthetic right hand. As her mother, Inna Sheykina, later reported, another million rubles was to be transferred by a sponsor, who was found on a talk show by Andrei Malakhov; the family also promised to help Gazprom.
As Gracheva explained on her page in VKontakte, functional prosthetic hands are worth from three and a half million rubles. She also wrote that the rehabilitation of the left hand will begin later, and the hand will be able to do something no sooner than in a year and a half.
While she was preparing for the trip to Germany, Margarita published her photos in social networks and thanked everyone who helped and sympathized with her. For example, she signed one of her photos:
"Smile, do not give trouble trouble." "Because I'm going to cry, my hands will not grow," she explained. "I am tuned to health."
In mid-February, Margarita flew to Germany. "Wait a month with the hand of the robot," she wrote in VKontakte. Her prosthetic in Duderstadt, where the orthopedic and rehabilitation center. As Inna Sheykina told Komsomolskaya Pravda, they chose from three types of prostheses and eventually settled on two models: Bebionic (it even allows you to work with a computer) and a simpler and stronger denture, where only the thumb and index fingers move.
22 in March Margarita Gracheva said that she had returned home to Serpukhov, but for a short while — a trip to St. Petersburg for a left-hand rehabilitation course was ahead. "Many thanks to everyone who helped me adapt to my new life! Although this is only the beginning of the journey, you need to get used to the prostheses and learn how to manage them! "She wrote to subscribers.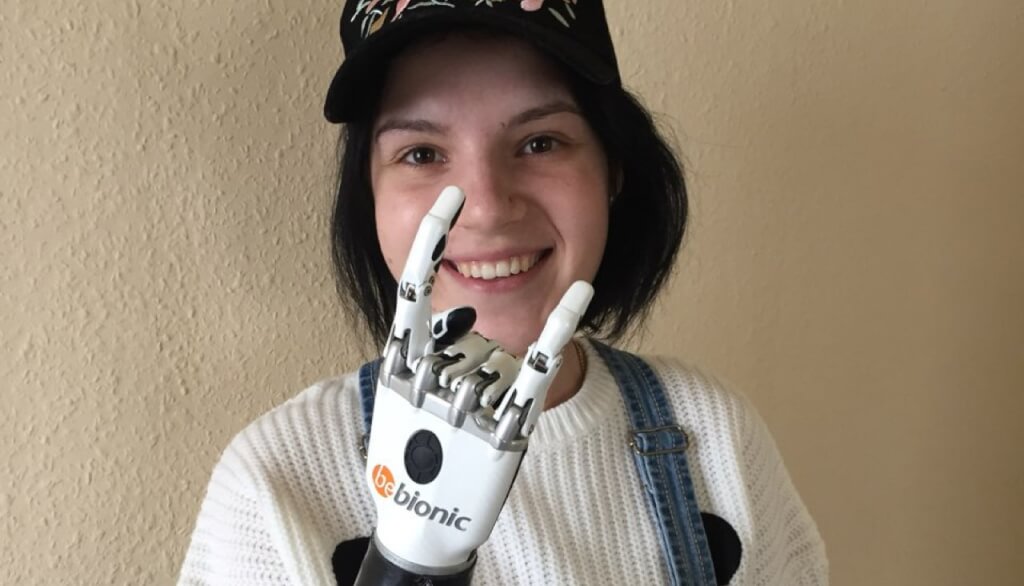 What will happen next?
In January, Margarita Gracheva filed a divorce; She is trying to get her father's rights deprived of her ex-husband. Dmitry Grachev is under arrest, a criminal case has been initiated against him under the article "Intentional infliction of grievous bodily harm" (the maximum penalty for it is ten years imprisonment). According to Margarita Gracheva, he continues to threaten her - he passed a note through mutual friends:
"Please do not do more stupid things. I beg you, wait for me! I will not give you anyone! Sorry!".
Gracheva says that many advise her to move to another city. In an interview with Oka.FM radio station, she said that, in her opinion, Russian legislation needs to be improved. "Our women are not protected, there are a lot of similar stories," Gracheva said. - One wrote: her husband fired nine bullets at her, gouged out the other eye, hangs a third upside down. So what is the "injury to health"? Well, if he had stabbed me in the leg, this is one thing, and when you are deliberately made invalid without two hands, there must be some points. This is not the same thing. And what will happen next when it comes out? "