The article has been automatically translated into English by Google Translate from Russian and has not been edited.
Russian TV star suspected of simulating pregnancy
The news that Lera Kudryavtseva would soon have a child, was enthusiastically greeted by her numerous fans, who had long believed that Leray should become a mother again. Now the belly of the TV presenter is already perfectly visible, but as it turned out, not always ...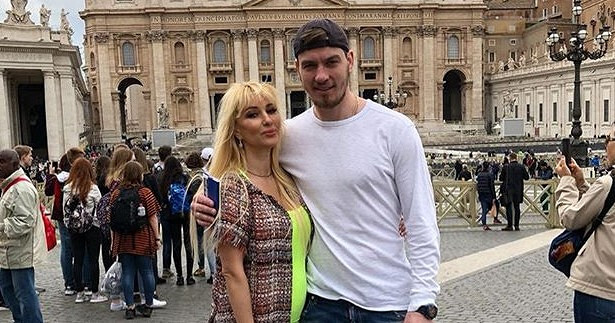 The fact that Lera Kudryavtseva is expecting her second child became known literally this month. Many times women were attributed to pregnancy, but these rumors were not confirmed until everything became obvious, says Rambler.
Although the TV presenter now chooses the most loose-fitting clothing that hides the figure, in all the last photos the belly is clearly visible, and Lera herself no longer conceals her pregnancy. But in the photo taken a few days ago in Ostankino, in which the presenter poses with her colleague Alsou, the stomach mysteriously disappeared in an unexpected way, although the clothes chosen by Kudryavtseva should have made it possible to see his outlines. Because of such strange metamorphosis, unkind rumors have spread over the network.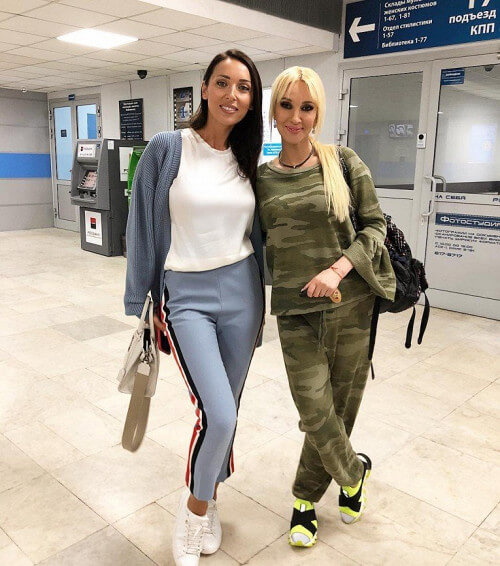 Kudryavtseva's ill-wishers were convinced that a woman only pretended to be pregnant using a false belly, and a surrogate mother would give birth to her child. The rest wondered where Lera suddenly had such illusionist skills (spelling and punctuation preserved):
"And where is Lera's belly?", "The child will most likely be, just maybe she didn't have time to put on her belly today?", "I didn't understand anything! It seems like Lera was pregnant, "Unbuttoned her stomach for a while. Are there really people who believe that she is pregnant? Well, it's clear the surrogate mother "," And where is Lera's belly, about which everyone is talking? "," Poor Lera is tired of wearing an inflatable belly? "
Rumors that the leader imitates pregnancy are associated with her age. Kudryavtseva is already 46 years old, and not every woman at that age can bear and give birth to a healthy child. A striking example is Evelina Bledans, who gave birth to a child with Down Syndrome in 43. The risk of developing this disease in the fetus increases significantly with the age of the pregnant woman.
Meanwhile, Kudryavtseva continues to keep silent about his position, not confirming or denying anything.