The article has been automatically translated into English by Google Translate from Russian and has not been edited.
'Fatal women end badly': Emmanuel Vitorgan spoke about Ksenia Sobchak
People's Artist of Russia Emmanuel Vitorgan is preparing for the premiere of the play "Two Love Stories", which will be held in the House of Cinema 10 April. The artist, accompanied by an orchestra, will read two works about the fatal passions and dangerous women: "Carmen" by Prosper Merimee and "Gypsies" by Alexander Pushkin.
At one of the rehearsals, Emmanuel Gedeonovich explained "VMWhy he does not consider Ksenia Sobchak a dangerous and fatal woman.
- Ksenia is a kind, good, beautiful young woman. I wish her happiness and love. She deserved it. Fatal women, as a rule, end badly, because rock extends to all participants, and I want my grandson Platon's mother to have everything beautiful, "the famous artist shared.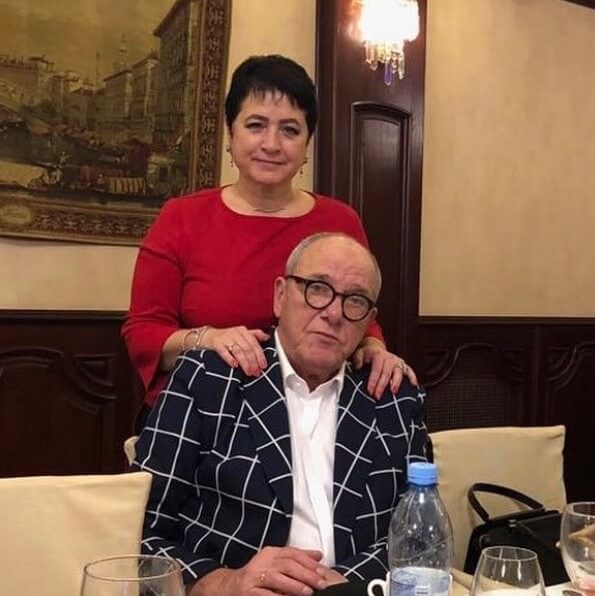 Emmanuil Vitorgan said that "he knows Ksenia Sobchak since her childhood."
- I often came to the house of Xenia's parents in Leningrad even when her father, Anatoly Sobchak, was not the mayor of the city. They were just a cultural family that was friends with artists, went to the theater. Of course, I saw Xenia as a child and talked with her. Ksenia inherited the best qualities of her parents, she is a very worthy person. Ksenia devotes a lot of time to the upbringing and education of her son - my grandson. In two and a half years, Plato is fluent in English. She is the daughter of my friend Anatoly Sobchak, for me it is holy, "said Emmanuel Vitorgan.
Ksenia Sobchak and Maxim Vitorgan got married on 1 February 2013, officially they are still married. 18 November 2016 was born to Ksenia Sobchak and Maxim Vitorgan's son Plato.
Not so long ago, the media spread information about Ksenia Sobchak's novel with director Konstantin Bogomolov. Sobchak in an interview with Channel One said that "Maxim will forever remain for me a man of kith and kin, the father of our beloved son."