The article has been automatically translated into English by Google Translate from Russian and has not been edited.
The recipe for the legendary mashed potatoes from the chef of the century, Joel Robuchon
17.08.2019, 10: 00 EST
A source: Medusa
One year ago, one of the most famous chefs in the world, Joel Robuchon, died in Geneva at the age of 73. In 1990, the culinary guide Gault et Millau called him "the chef of the century", and in 2016, Robuchon set a world record for the number of Michelin stars: in total, his restaurants had 32, including five outlets - three stars.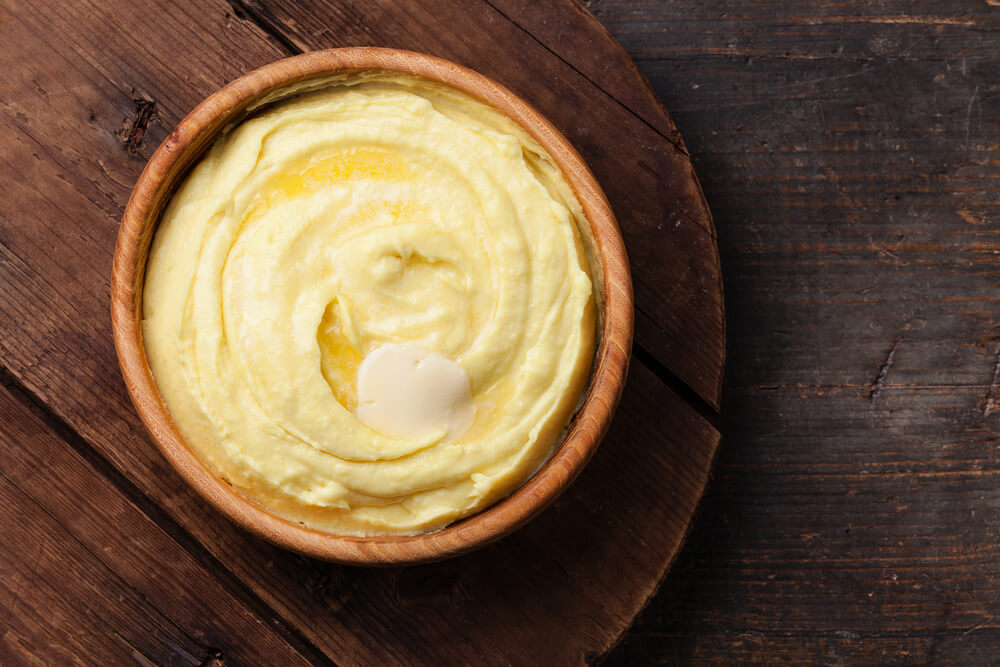 He was the so-called celebrity chef: he led cooking shows on TV and produced books, gastronomy stars Eric Ripert and Gordon Ramsey (in which Robuchon once launched poorly prepared ravioli) studied with him Medusa.
Joel Robuchon sought for simplicity, trying not to interfere in the dish more than three bright flavors - and argued that the starched tablecloths, silver forks and crystal never replace well-cooked products. It was not by chance that his most famous recipe was mashed potatoes - simple, but, as everyone who tried it, noted, perfect. "This puree truly made me a reputation, and I owe him everything," said Robuchon. - Maybe it's a matter of nostalgia, like Proust's little magli. Everyone has memories of his mother's or grandmother's mashed potatoes. "
On the subject: 5 simple and tasty recipes for those who do not like to cook
A detailed recipe for mashed potatoes (which will take less than an hour to cook) was revealed by the chef in his cooking book The Complete Robuchon, published in 2008 year. Here he is:
Ingredients (for six servings)
1 kg of potatoes, thoroughly washed, but not peeled
250 g of butter, well cooled and diced
250 ml of whole milk
Coarse salt, fine salt, pepper
Preparation
Put the potatoes in a saucepan and cover with two liters of cold water. Add one tablespoon of coarse salt. Bring to a boil, close the lid and cook for about 25 minutes - until the knife is easily inserted into the potato.
Remove the potatoes from the water and peel them. Pass through a special press for potatoes or a chopper for vegetables (with the smallest grater) and put into a larger saucepan. Put on medium heat and dry the potato mass, stirring constantly with a spatula, for about five minutes.
Rinse the pan in which the potatoes were boiled, but do not wipe it dry. Pour the milk into it and bring to a boil.
Reduce the heat to a minimum under the potato mass and add cubes of cold butter to it. Stir vigorously to a creamy texture.
Pour in hot milk with a thin stream, continuing to stir vigorously - until all the milk is absorbed. Remove from heat and add fine salt and pepper, if required.
If you want to achieve an even more delicate texture, skip the mash through a fine sieve just before serving.