The article has been automatically translated into English by Google Translate from Russian and has not been edited.
Payback for the love of Russian beauties: the stories of three millionaires
A divorce from a millionaire husband in the United States is often very profitable. But you can also get a big jackpot from your lover if he turns away. For what? For the time, strength, energy given! According to the interpretations of American law, the "concept of contract law" can be applied to the relationship between lovers.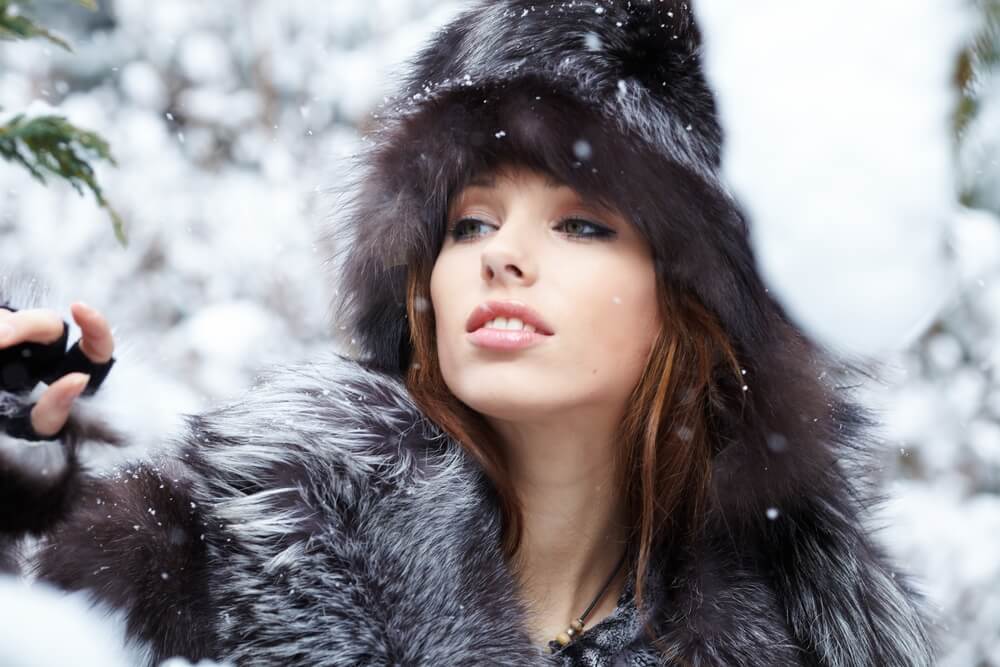 This is confirmed by the high-profile lawsuits that broke out in their time in New York. It cannot be said about such stories that they are outdated - someone else's experience always remains an experience from which a lesson can be learned.
Engagement ring - bone of contention
Heroines of love and court stories, which tells Aifgrew up in the USSR. And in the Soviet state, as you know, former lovers to pay each other a money bill and demand that it be paid for with the help of justice was not accepted.
Can a cheating bride be punished in court? In the USA you can! No, of course, there is no paragraph in overseas legislation that would prescribe to put traitors in prison or, moreover, on the electric chair. But the groom can, with the help of lawyers and judges, "fine" the unfaithful bride: take away the gift - as a rule, this is the ring that he presented to her on the occasion of the engagement. By the way, the law does not distinguish between the sexes: if the bride made a gift and she wants to get it back, then the groom must return it too.
It was under the gun of the law that Ines Misan, a beauty from Latvia, turned out to be. And she had to part with the ring for 289 thousand dollars, which was given to her by American millionaire John Lattanzio. As the magazine "New York" told, at the dawn of her youth, Ines, having moved from her native Latvia to Moscow, performed in Laima Vaikule's group, and spent her leisure time in the company of regulars who visited nightclubs that had just opened in Moscow.
After moving to the States, Ines played an episode in the movie "Inside the Gold Mine", worked as a fashion model and was always surrounded by venerable admirers, many of whom gave her not only love, but also more material things - check books, credit cards, jewelry, clothes. Her retinue at various times included Anthony Guccione (son of Bob Guccione, founder of Penthouse magazine), actors Armand Assante (Odysseus in the film of the same name by Mikhalkov-Konchalovsky) and Val Kilmer (Jim Morrison in Oliver Stone's film about the Doors and Batman in "Batman Forever"), as well as a certain number of lesser-known, but very wealthy persons.
She was married twice - once in Latvia, the second in the States, and in 1996, when the divorced financier John Lattanzio joined the string of suitors, it was as if she had gathered for him the third time. Or maybe she didn't. Be that as it may, the financier spent about three million dollars on it: paying bills on credit cards, jewelry from Tiffany, Mercedes. Three million is an impressive amount, but it probably still did not make a fatal hole in the budget of such a large exchange player as Lattanzio: in 1993 alone, he earned, according to experts, from 12 to 15 million dollars and was included by the magazine "Financial World" in the list of XNUMX most successful American financiers. (Topping the list is George Soros.)
So he was rich, she loved pleasure. Their romance raged wildly from acquaintance to a break after a financier in love heard on a friend's answering machine a message left by another man who convinced him: he, Lattansio, is not the only one with Ines.
Shortly after the final quarrel, Lattanzio's lawyer sent Ines an official letter demanding the return of one of the gifts - a diamond ring in a platinum setting. This ring, the letter said, was presented to her on the occasion of her engagement. Ines refused to return the ring, but said that she agreed to sell it to her former lover. Then Lattanzio and filed a lawsuit. The list of jewelry required back has increased - one more ring (according to other sources, two more rings), a diamond necklace, another diamond ring and a crocodile leather handbag have been added to it. All these jewelry, according to the angry millionaire, were presented to them by his beloved in honor of the fact that she agreed to his marriage proposal.
The court machine started spinning, Ines hired a lawyer. The decisive factor in this case was whether the millionaire really proposed to her and she accepted it. If so, the gifts should have been returned. As is often the case with lawsuits involving the rich and famous, in parallel to the formal trial, New York reporters were conducting their own inquiries. Ines firmly bent her line. "There was no marriage proposal, and we were never engaged," she told the New York Post. The ring for 289 thousand, which the financier initially demanded, according to her, he gave her in honor of reconciliation after a long quarrel, and not at all on the occasion of the engagement.
The matter ended with the fact that the ill-fated ring - the most expensive of the gifts - Ines had to be returned. However, all the other jewelry that the former lover tried to chop off remained with her. And thanks for that.
Alimony to the "fired" mistress
Today, Inga Rubinstein is rich and famous, she has everything that you can wish for: a successful husband (Keith Rubinstein Somerset partners), a multi-million dollar mansion on the Upper East Side, jets, grand parties, an impressive collection of art objects, influential friends and other attributes of a fabulously rich life. But when the 19-year-old girl from St. Petersburg had just arrived in New York, she had to stand up for herself.
According to the interpretations of American law, the "concept of contract law" can be applied to the relationship between lovers. If a man breaks an unwritten contract, then the woman has a certain chance of winning the case. By the way, all this also applies to lovers from same-sex couples.
It is likely that this explains the success of Inga Banasevich in a judicial battle against her former lover - 40 years older than her - Orhan Sadik Khan. Sadiq Khan worked in high positions in a large American corporation. He met Inga in 1990, when she, an aspiring 19-year-old fashion model from the USSR, had just arrived in the States.
As stated in the lawsuit, which eight years later, on the ruins of a long and hot romance, Inga filed a lawsuit against his married lover, he talked about divorce, promised that he would financially provide it for the rest of her life, and she believed, refused all career ambitions. Her schedule was built so that she could come before the eyes of Sadiq Khan at his first request. What kind of work here! And now he took another in toys and struck Inga out of his life and his wallet. In particular, he stopped paying for renting an apartment, which he rented for her in one of the expensive Manhattan houses.
Sadik Khan was accused of other sins: for example, that he promised Inge a million dollars if she gave birth to a child, but when she got pregnant (and this happened twice), she forced her to have abortions. Inga Banasevich estimated the moral damage inflicted on her at three and a half million.
An abandoned mistress, lawyer Marna Tucker said, could only win compensation for "breach of contract" by proving that her "contractual obligations" to her lover were not limited to sex. That she, for example, "decorated his house, cooked for him, or entertained his companions." For a purely bed relationship, the payment will not be awarded: sex for money in the States is illegal! But as it is clear from the testimony of Inga herself, the Washington Post summed up maliciously, her only obligation in relation to Sadiq Khan was to "put herself at his disposal for sex whenever he wanted".
And yet, the skeptics were put to shame! Just a week after Inga filed a lawsuit and the newspapers spread news about it, Sadik Khan, without waiting for the hearing of the case, paid her compensation (how much was not disclosed). It is quite possible that the father of adult children was frightened by the public shaking up of dirty linen, which would inevitably drag on as long as the trial itself. After all, even one week was enough for journalists to trumpet the whole country about Sadik Khan's sexual addictions: he, according to Inga, loved to have sex with her on his wife's bed, asked her to bring women for group entertainment, and elicited details of her sexual contacts with others men, could take possession of her while she was sleeping ... and so on.
Summing up, let's say: the restless life of American men today. By the way, "contract law" in the sphere of love relationships is a two-edged blade: not only a woman can demand "alimony" from her lover. A man with a mistress - too. But we haven't heard of this yet. That would be curious! However, intuition tells us: in the US, this is not far off.
Millionaire's Daughter
The Russian fashion model Natalya Khodaeva took advantage of the American law - for the benefit of her illegitimate daughter, who, as it turned out from the results of DNA analysis, was born thanks to the American millionaire Jack Rosen. In 1991, an American cosmetics company (owned by Rosen) announced that it would look for a beauty queen in the Soviet expanse. Some time later, after Rosen sang praises to Russian beauties, he met in New York and appreciated one of them - the fashion model Natalia Khodaeva.
And some time later, he had to evaluate her dexterity and sharpness. He turned out to be the target of the paternity claim of the one-year-old baby, daughter Hodaeva. Rosen, the married father of two adult sons, behaved with the determination of a man who intends to fight back to the last.
This is the way American justice works, that even the rich and all-powerful with all their lawyers cannot escape responsibility for the illegitimate offspring!
Despite the fact that the model was officially married during the affair with Rosen and the millionaire's lawyer, of course, tried to play on this circumstance, after several DNA tests, the court ruled: the father is Rosen.
However, the story never made it to the end. In 1999, the media reported a hearing on alimony for Khodaeva's daughter should take place in a few years. After that, there was no news about the fashion model and the tycoon. Either "several years" have not passed yet, or the alimony was agreed amicably and no reports about it were leaked to the press.