The article has been automatically translated into English by Google Translate from Russian and has not been edited.
I work for food and housing: how the Russian woman threw everything and travels around the world as a volunteer
Quitting everything and leaving to help the poor in Africa - such a thought sometimes comes to office workers who are tired of the routine. But they hardly think about it seriously. And there are those who really go to volunteer in different countries. Ekaterinburg woman Marina Novitskaya visited Cambodia, India, Nepal, Thailand. We asked her about how to become a volunteer, who and how you can help, what difficulties you can face and what joys to find.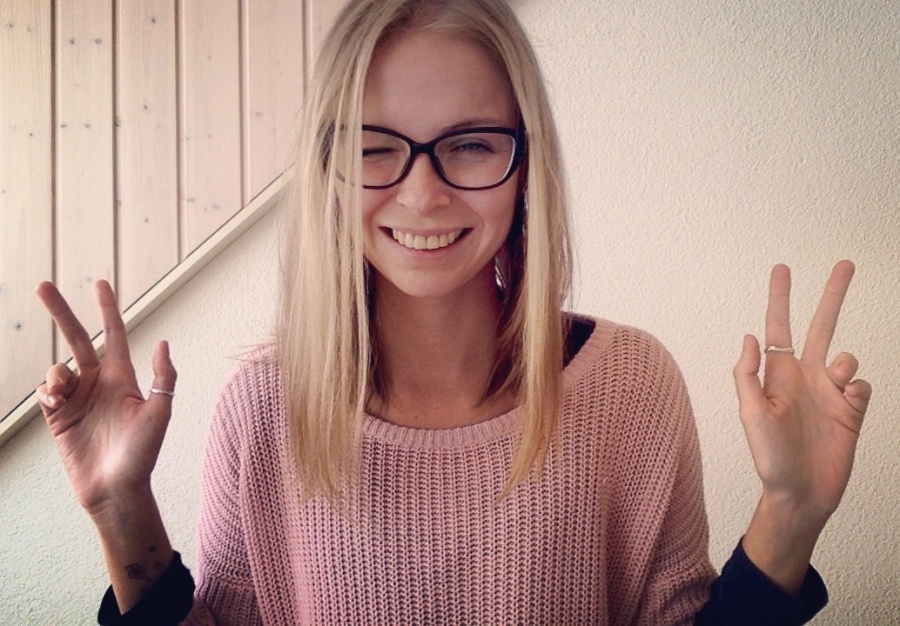 Marina was born in Yekaterinburg, she graduated from the gymnasium here, she received her first volunteering experience back in 17 years - she took care of the refusal in the children's hospital, writes Ekaterinburg Online. After school, she lived in Sweden, studied in the Czech Republic, and there she saw how important a culture of charity can be. The girl has been teaching English for many years, including online, so she is not tied to one place and can travel. And she combines her trips with volunteer work.
"It gives an opportunity to help people and ourselves in many, very different meanings," she says. - Besides the fact that it allows you to open your eyes to the world around you, help people and projects, feel needed, volunteering can teach you new skills, can help with your studies and work. Many employers and educational institutions all over the world give preference to candidates who have experience in volunteering in a particular field. In addition, it can be a way to travel without spending a lot of money.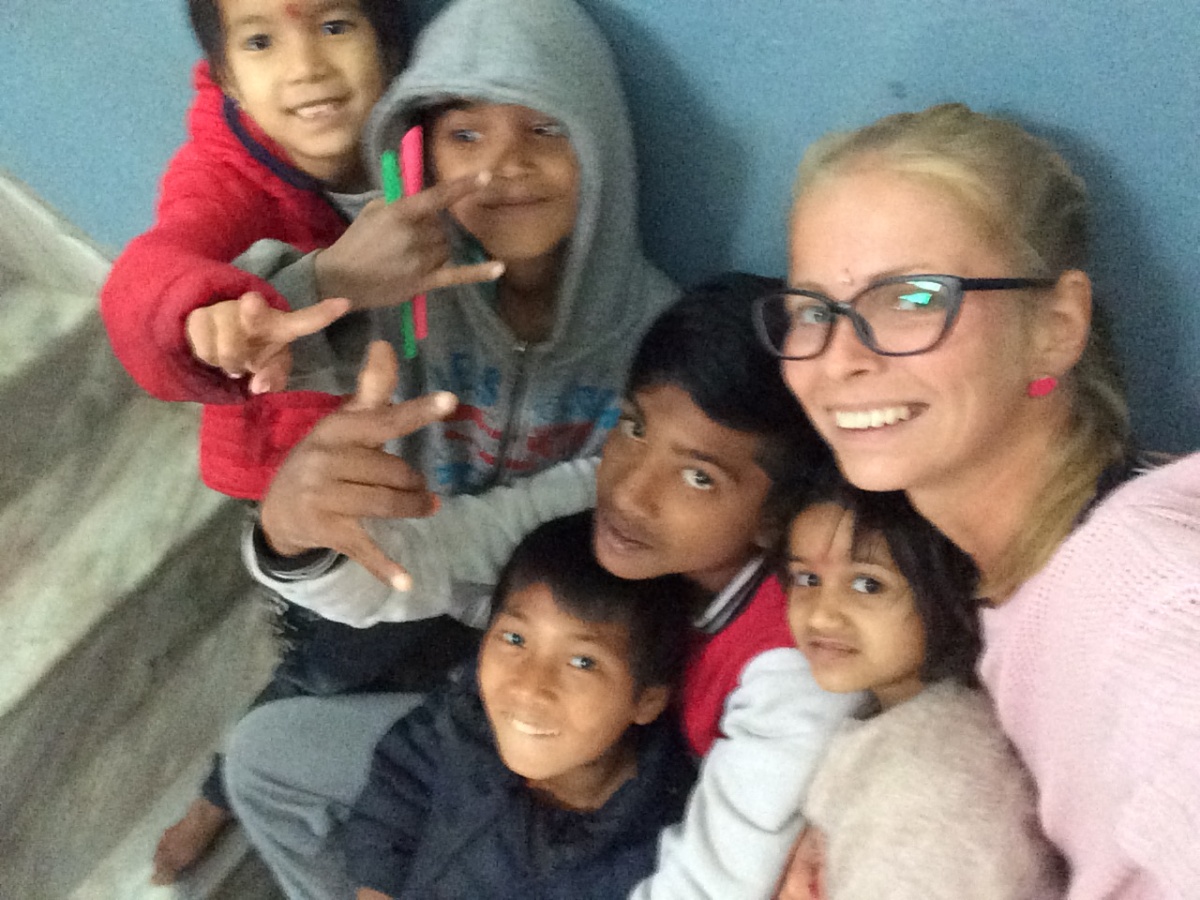 According to Marina, there are a lot of bio, eco, and conventional farms, hotels, guesthouses, bars, and schools that invite volunteers to work for food and housing. You can find an interesting volunteer program in almost any country on the site helpx.net. As a rule, a volunteer works 4 – 5 hours a day, for which he receives housing and food, as well as a new craft, friends, and the practice of a foreign language.
In a small village in northern Thailand, Marina was a volunteer at a language school opened by a Thai couple so that locals can learn English. There are no tourists at all in the village, and the teachers in the public school themselves do not speak the language very well. Therefore, the organizers of the Fai and Po volunteer program invite those who wish from all over the world to teach English to kids, teenagers and adults:
- Volunteers live for free, eat, go see the sights and the jungle around and lead on 5 – 7 classes per week. The tuition fee is affordable for the locals, it is purely symbolic, so that Fai and Po can pay rent, buy food and materials for lessons. Students get acquainted with hundreds of people from different countries, get an incredible experience of learning English - a variety of techniques, approaches, accents, dialects.
- For example, when I lived in India and ran a guesthouse, I invited volunteers to help me. We made furniture together, cooked, cleaned up, painted, painted, someone led yoga, someone taught languages, we took care of guests and each other together, the girl says. - Many of my volunteers and friends spoke in English because of this, tried their hand at new activities, found a new hobby. But the most important thing is that everyone lived in a very friendly international atmosphere, every day learning something new about different countries, cultures, lifestyles and themselves.
On the subject: They took away the passport, shot down on a bike, fired from the casino: how the Russian woman lives in Cambodia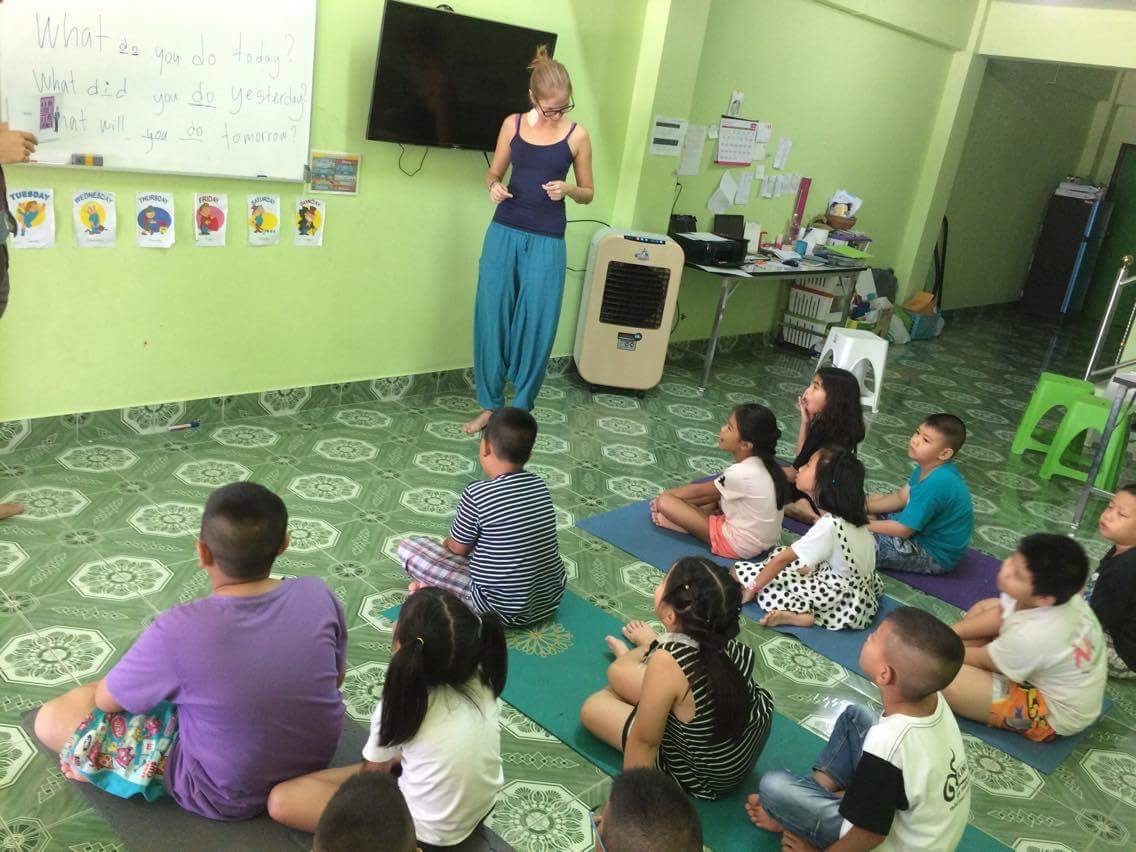 For several months Marina lived in Cambodia, where she did not engage in organized volunteering, but also found someone to help. And her young man volunteered in a bar and a hostel, while he slept and ate there, living near the sea and talking to people from all over the world.
A friend of Marina from France worked there on the stable in the same place - she looked after horses, skated tourists along the seashore.
"Cambodia struck me deeply," she says. - How much they have survived, the terrible genocide was just recently, but how happy people are there! And how they try to rebuild their country is amazing. In the guesthouse, where I lived, two boys worked. The older one has already received an education. And the second, named Sat, is from a large, very poor farming family, with nine or ten brothers and sisters. He fled from the village, did not want to be a farmer, wanted to learn. And in order to earn money, he sawed trees, was engaged in hard work, was scarred, was a monk.
Then he came to this place where I lived, got a job in a guesthouse and started saving money for education. And when an older guy learned the story of Sat, he began to postpone his education from his salary. He himself needs to feed his family, save for the wedding, and he decided to help a stranger in this way.
Sat independently taught English to go to university, and Marina began to study with him in her free time.
- Besides Sata, there are hundreds of people I teach for free. I have my own website and an Instagram page where I post lessons to help people study independently and other teachers to work with their students. I draw funny pictures, explain words and rules, record instructional videos, compose lessons with the stories of my friends, students and subscribers, which can inspire others to make some changes or steps in life and help deal with words and grammar. I correct their mistakes in the comments, they ask me a bunch of questions, we discuss different topics.
Another way to volunteer is not just to come to the house, but to pay for the program. The money goes to the foundation of the organization you are helping. As a rule, this amount also includes accommodation and food.
- So I went to volunteer at an orphanage in Nepal. Nepal is my biggest love. A fantastic country with amazingly open and kind people, - remembers Marina. "I came to the orphanage, but I didn't want to just come and say:" Hello, I am your teacher, let us listen to me and do what I say. " I wanted to be their friend, part of this house, and in the process teach them something. Therefore, I began to repair everything, clean and paint the walls in the house. At first, the guys were watchfully watching me, asking why I didn't go to look at the mountains, like all visitors, I don't walk around tourist places. And then they also took brushes, mops, etc. into their hands.
On the subject: How the Russian woman became the wife of the President of Angola and the mother of the richest woman in Africa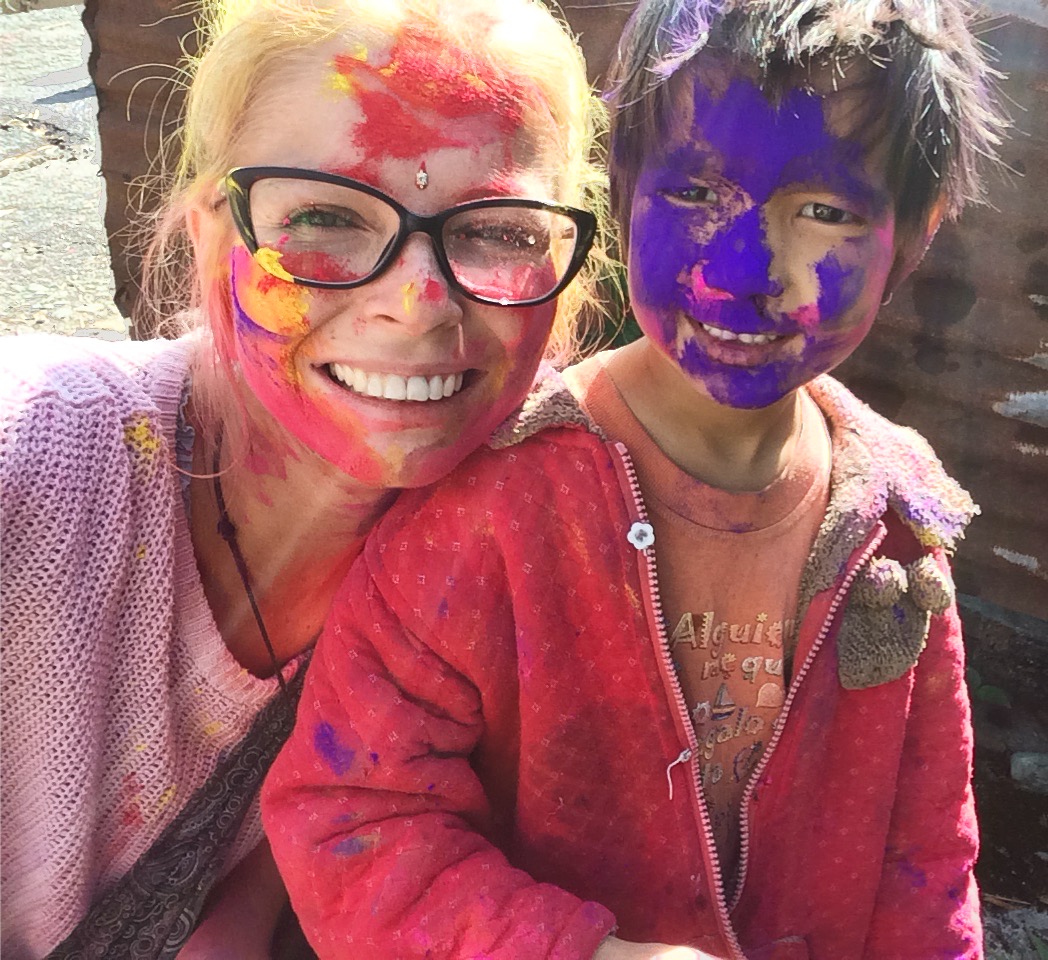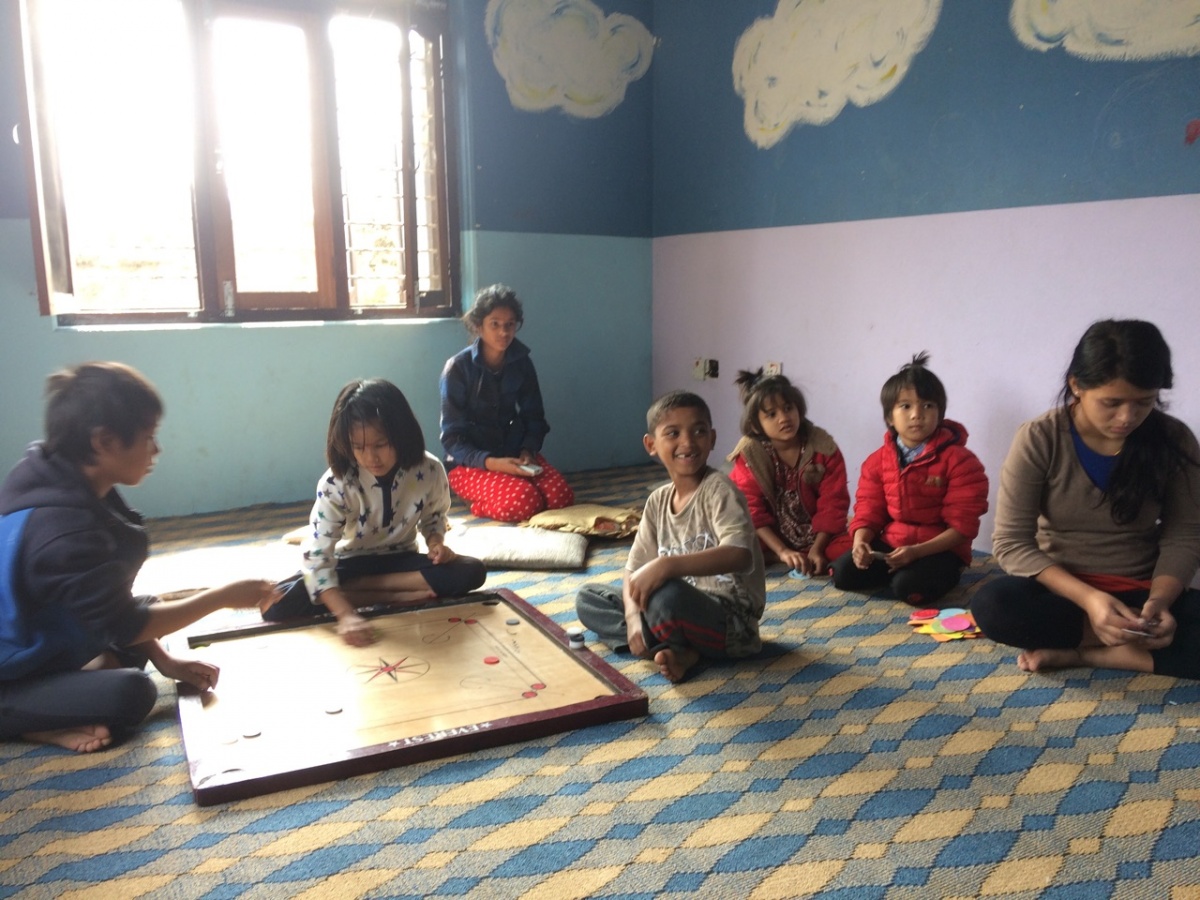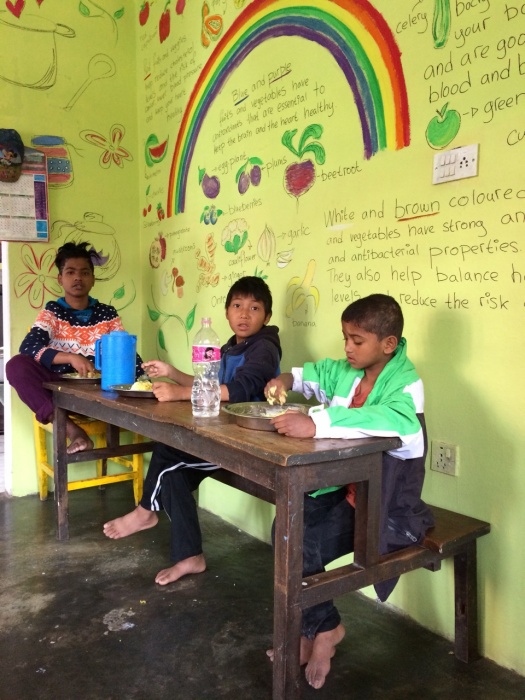 In Nepal, she spent a month working with children, they sang songs, learned English, painted, played, repaired the house.
- There are very wise and kind children. Many of them were picked up from the street, where they begged. Someone's parents died during the terrible earthquake in 2015, someone in the family simply does not have money to support them, someone is lost. And despite how much they had experienced, how much bad they had already seen, they were not angry. They are very careful about life and each other. They have bright dreams, many want to open their children's homes, become teachers and scientists. No one wants to make a lot of money and have a beautiful and lazy life.
Nepal is one of the poorest countries in the world, but at the same time one of the richest spiritually, said Marina.
"When I got acquainted with the refugees from Tibet, I worried that it was not easy for them, the government did not give them normal documents and work permits, they lost everything they had, and they saw a very terrible cruelty. But one and all told that the Nepalese themselves accepted them as relatives, they do not feel themselves visiting and slighted. In addition to the spiritual beauty there, of course, the fabulous Himalayas, valleys, incredibly tasty, love-cooked food, a variety of colors, sounds and smells.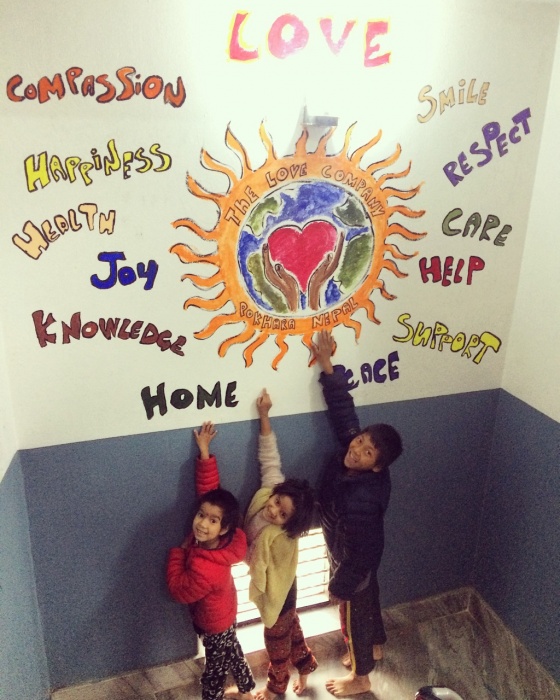 Marina became very attached to the children and to the country and decided to return there with her boyfriend, they arrived for two months last spring, but did not work out with the guys:
- Arriving, we learned very scary and sad news. Volunteers are no longer allowed to children. It turned out that men from different Western countries molested the guys. One opened his own charitable organization and raped children, others volunteered and took the guys to their hotel. Therefore, the government of Nepal has forbidden volunteers to communicate with children. And the majority of orphanages existed on donations and donations of volunteers, and because of this, many closed, while others keep as they can. We met with children only two times in two months. It remains to help financially, remotely and hope that the situation will be adjusted and we will be able to spend time together again.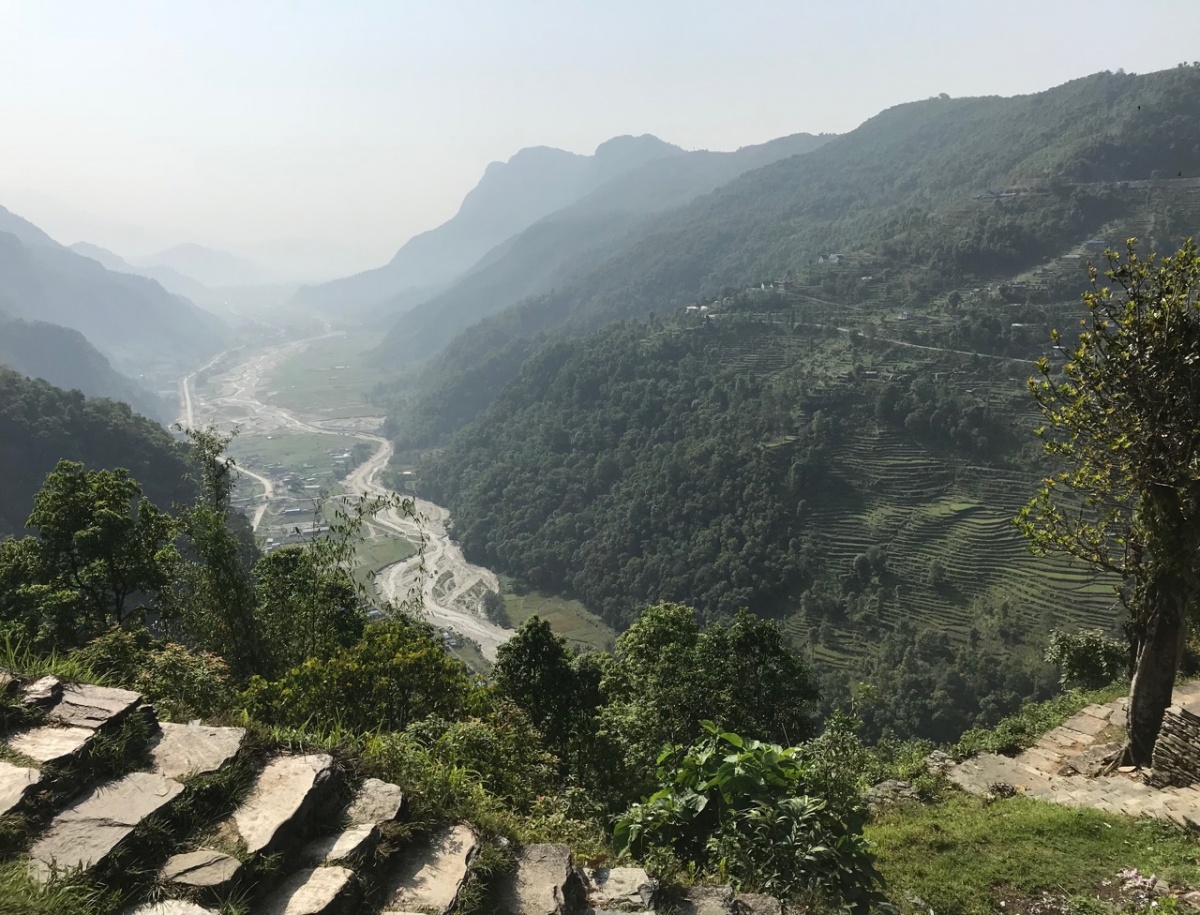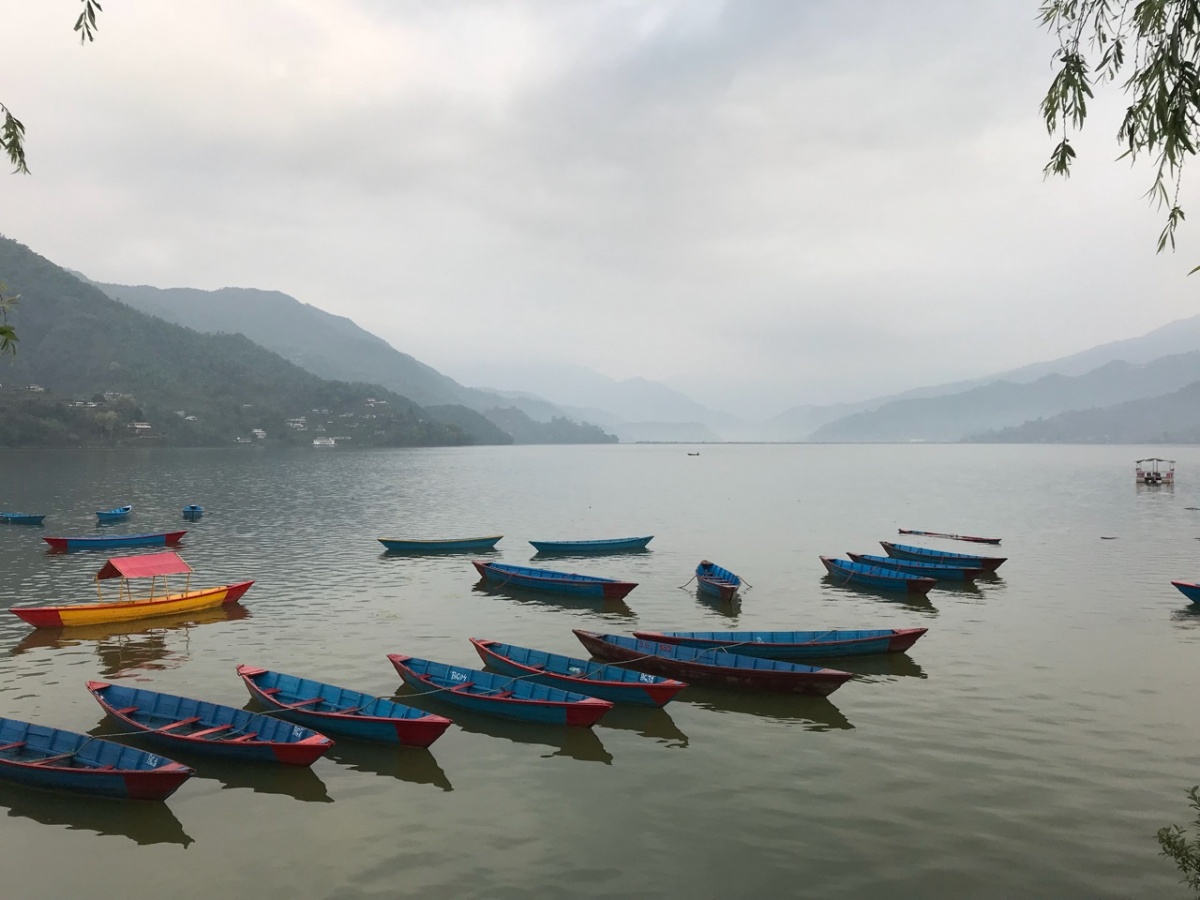 Many people think that if things are not going smoothly for themselves, how can they help others? Marina has the answer to this:
- In fact, sometimes a good enough word, a gift, a sign of attention, an hour of your time, to make it easier for someone to live and cope with difficulties. It can be your loved ones, colleagues, orphans, retirees, low-income families, stray animals - anyone. And helping others, a person is much easier and more pleasant to live his life and cope with their problems.