The article has been automatically translated into English by Google Translate from Russian and has not been edited.
'You work so as not to die' - an immigrant from Belarus about life in the USA
Not everyone is able to settle in emigration easily: as if he always lived in this very country. The heroine of today's release, for example, was very hard - and here's why.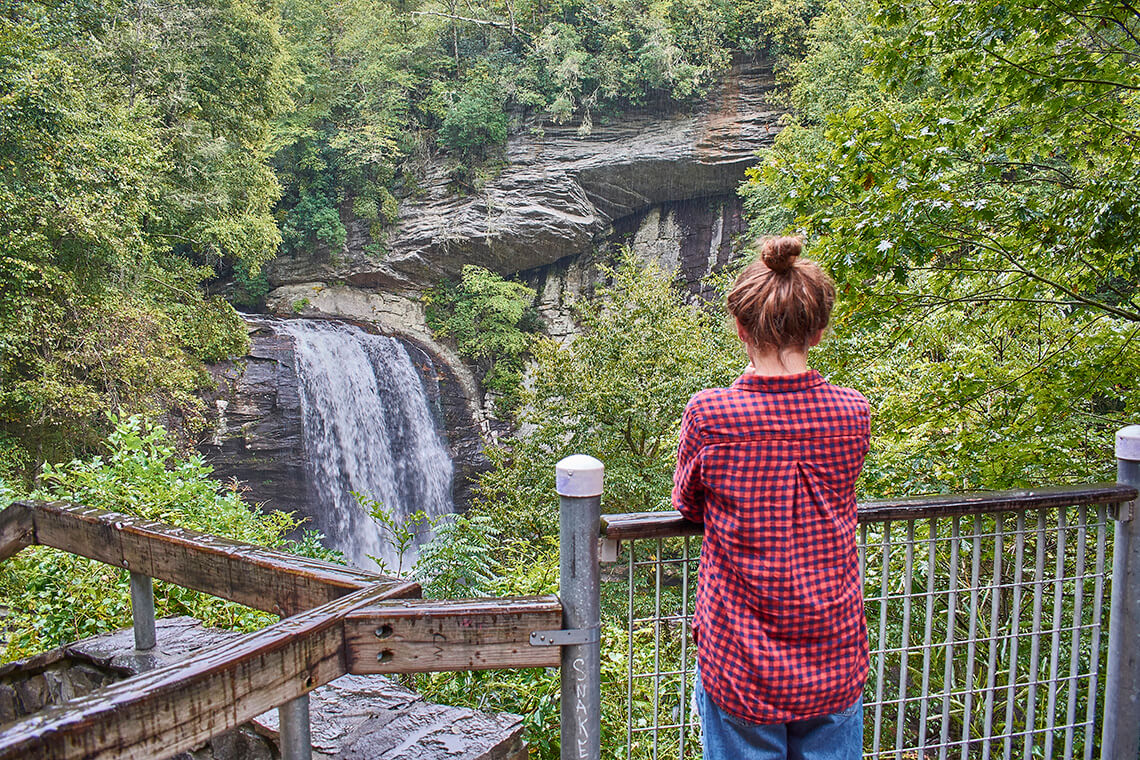 "There was no point moving to the States"
"My husband and I grew up in a provincial Belarusian city and met when we were 14 years old," Karina tells the portal. Citydog.by. - At 18, he decided to leave for America. I did not even consider this option, so we broke up and he flew away. But four years later he came on the occasion of the wedding of friends and made me an offer. I agreed. But I didn't make any sense to move to the States - I had everything in Minsk: my favorite job, good salary, friends.
For a while he had to persuade me. Of course, he himself could have returned to Belarus, but then he would lose his small business, on which he had worked so hard all this time. And it was not easy.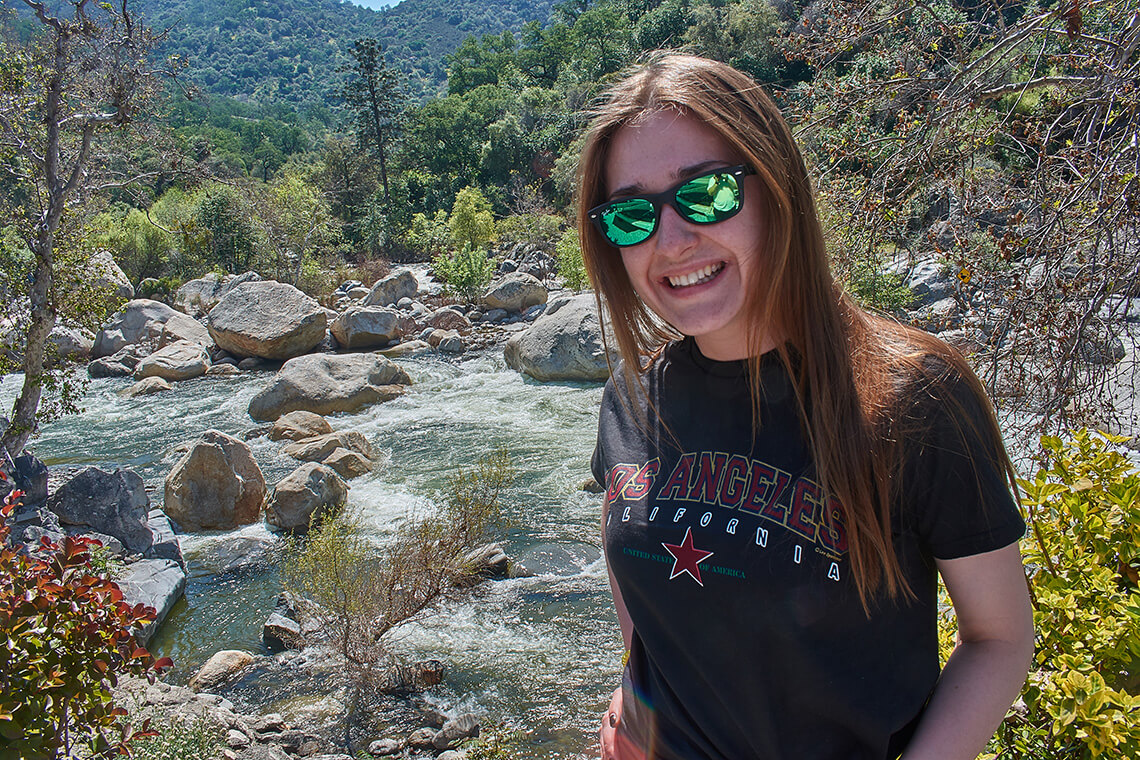 "It was necessary to enclose a printed personal correspondence"
Just a couple of months after the wedding, Igor filed for family reunification so that I could move in with him. I had to wait for three years.
For filing, you need to prepare a stack of all kinds of papers, including a huge profile page on 200, which you fill out only under the control of a lawyer, because everything is very serious. In the questionnaire itself, the questions are both really important and from the category "Would you like to commit a terrorist act?", "Did you engage in prostitution before?" And so on.
In addition, you need to undergo a full medical examination at the only Belarusian doctor with a US license. They check for everything: AIDS, syphilis, tuberculosis, hepatitis, venereal diseases. You carry the entire package of conclusions with you in a sealed envelope and give it to the airport staff - this is very strict with that. In general, they can be understood: now a lot of people are going to America. Lots of. Run down like cockroaches, in a continuous stream.
Plus, the documents needed to attach our photos with my husband and a printed personal correspondence - as proof that the marriage was not fictitious. It turned out 1000 sheets of fragments of our conversations in messengers - a little bit from each month for three years.
This is all very exhausting. My husband and I met most often in a neutral territory once every three months - should I tell you how difficult relationships are at a distance ...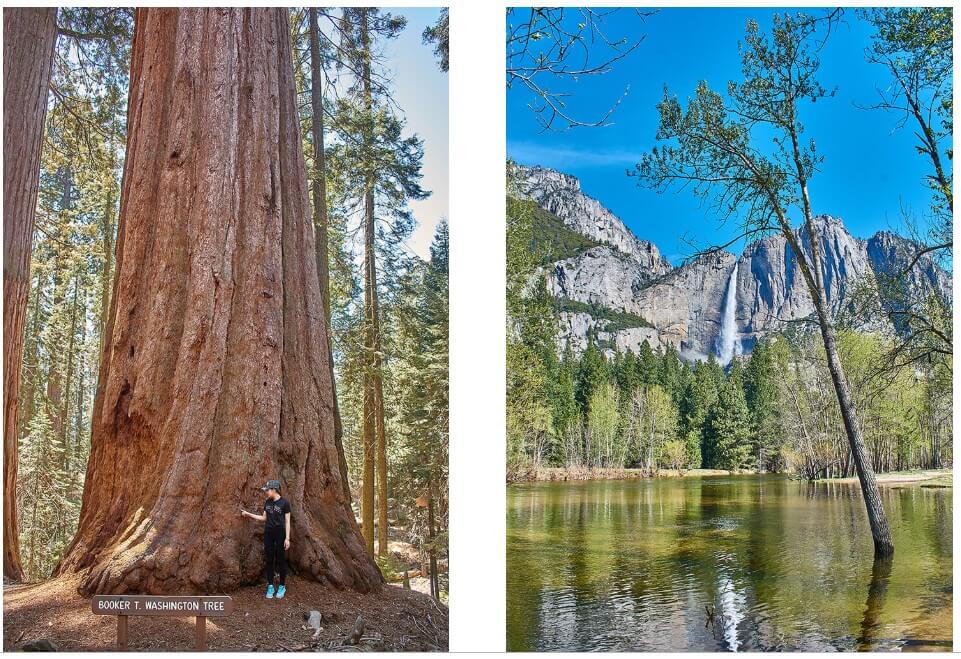 "You try to lie - the path is closed"
Many are afraid of passing an interview on an American visa - and they are right. Everything is very serious, you need to be ready for 1000%, no jokes. I was driven by our lawyer on all questions that they could ask. Speaking during the interview you only need the truth, because at that moment they already know everything about you. You try to lie - the path is closed. Visa may not give ever.
By the time of the interview, my husband came to support me, he was even allowed to be present during the conversation. In general, I can say that I was lucky: I was asked a couple of formal questions and was given a green card. My husband and I wept like crazy - because how much is already possible?
At that time I already gave the apartment, said goodbye to friends and relatives, packed my bags - I was traveling for an interview with tickets to America. Therefore, the next day after the interview, we went there and flew away.
"You just sit like a little dog and wait for your husband from work"
A year has passed since my arrival in America, I have more or less adapted myself, but at first I really didn't like everything - and all the emigrants admit that. I was closed from the country, conflicted with people, I was annoyed and annoyed, I could not communicate with anyone and I perceived everything quite painfully.
In Minsk, I worked as a journalist, used to being active, constantly writing articles. And here you were closed at home - and that's all: you don't have an American driver's license, you don't know a city, you speak English badly - you just sit like a little dog and wait for your husband from work.
This is a period of adaptation. Everyone has it, just everyone experiences it in his own way: someone holds inside, and someone, like me, openly demonstrates.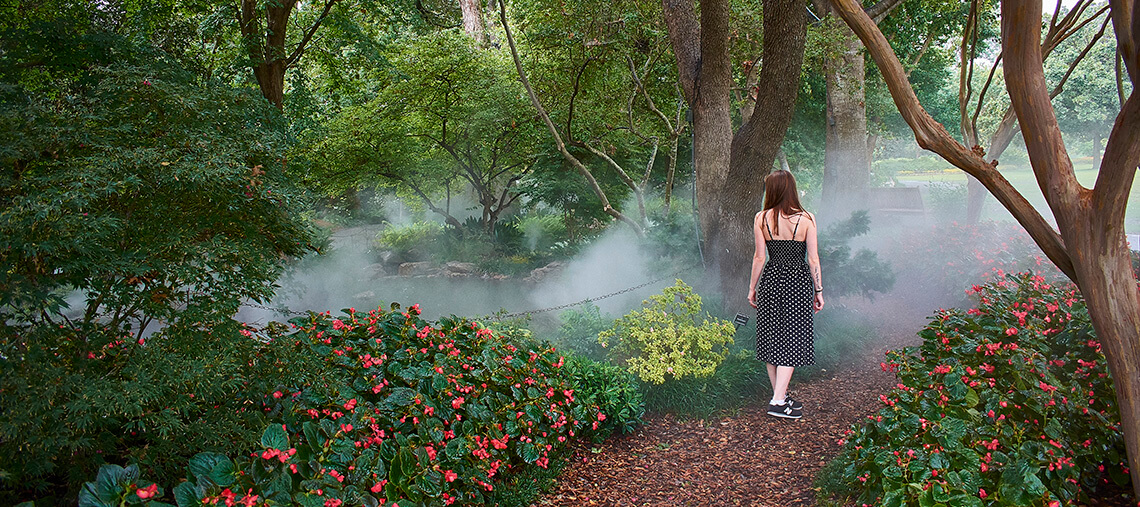 "God, what am I doing in this country?"
We live in Minneapolis, Minnesota. From the first days after my arrival, I went to the public school, a free school for immigrants, where I taught and continue to learn the language four times a week for five hours a day. Before that, I studied German all my life and only a year and a half before the move I started studying English with a tutor.
After some time, purely by chance I found a part-time job in the salon for making wedding dresses. Then I started working as a host in the Russian restaurant - the guests there were mostly Americans, and I needed to improve the language. It was necessary to put yourself in a situation where there is no other choice but to open your mouth and communicate with people.
I worked two jobs, I only had one evening a week, when I could relax and spend time with my husband and friends. A few months later, I was fired from the workshop because the season was over, and I left the restaurant myself with tears and scandals.
There was a Mexican girl who, working in a Russian institution, openly hated the Russians. She constantly touched me, humiliated me, discriminated against me - and deliberately did it for all. And one day, when she once again began to make claims to me for no reason, I burst into tears right in the middle of the hall. Everything accumulated in me, like a com, which I just was no longer able to keep in myself: "God, what am I doing in this country? People treat me so badly here, I don't work in my favorite profession - what am I doing here? What is better here? " At that moment I was ready to just pack a suitcase and go to Belarus.
"Immediately upon arrival, you are not particularly thinking"
For a long time I tried to find a job in the field of journalism. I went to different American editions and asked to work for free: to help in something, to search for information, to write small notes, to photograph - just to let them learn. But instead of working received five failures.
I wrote a couple of articles for the Russian newspaper for immigrants "The Northern Star" - but there you can make no more than one publication per two months.
She began to write interviews with immigrants who opened their businesses in America for the Probiznes portal. But the idea of ​​working with them came to me quite recently.
A week ago, I started working for my husband in logistics. She resisted this for a long time, in order not to spoil relations, and not to give reason for unnecessary talk behind her back. But then she decided that, although it was not a dream job, it was better than plowing on someone else's uncle. I started preparing for exams to go to university and get an MBA.
All expatriates say that on average it takes a year after the move to adapt, to recover and to understand what you want to do here. It doesn't matter whether you have money or not - you don't really think immediately after your arrival.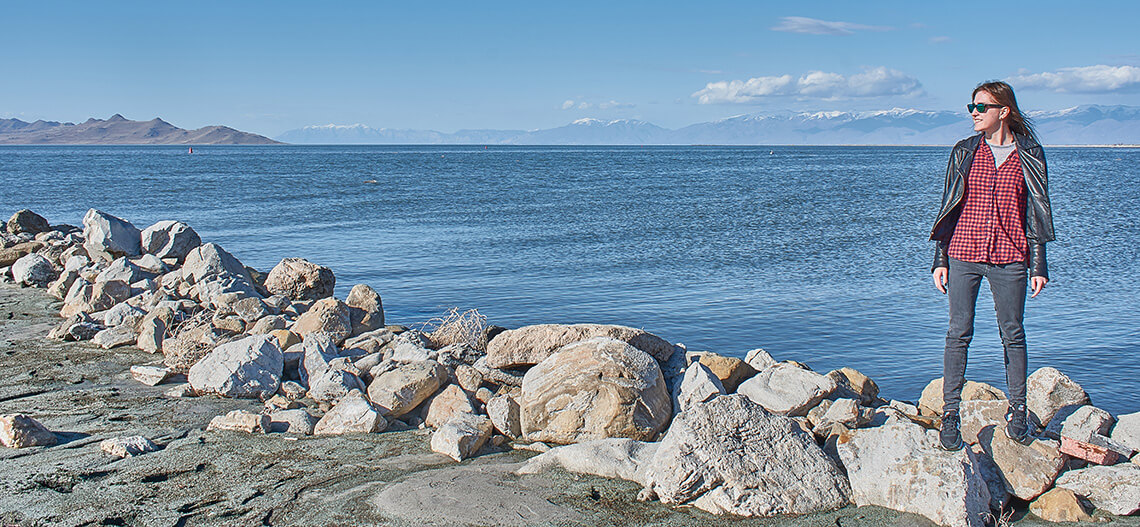 "Just working to not die"
Here, someone finds work quickly, someone has been searching for years. If there is no education and knowledge of the language, but you need money, you can go to the construction site or to the cleaning companies to clean the house. Not bad earn the waiters. Plumbers and electricians snapped up.
In such positions, you can rent a house, eat and even buy some kind of car. But this is an investment in nowhere. You do not develop, do not go to your dream - but just work so you don't die.
"Americans travel very little around the country"
The most surprising thing for me is the fact that Americans travel very little around the country - not to mention the world. Gasoline is cheap, cars are cheap - sit down and drive! But no.
I myself visited 23 states for a year. And she did it consciously: to love a country, you need to see it all. America is not only New York and California. This is the biggest misconception I've ever heard.
The most beautiful state for me is North Carolina. There is a comfortable climate in winter and in summer, very beautiful nature, people live quite differently. California, of course, is also very steep, but the same Grand Canyon is not up to what I saw in North Carolina.
"Everyone is struggling with the problem of fat people, but eating fast food is much cheaper"
In America, everyone is struggling with the problem of fat people, but eating fast food here is much cheaper than buying normal products. People don't always have enough money for them.
I am economical by myself, I don't like mindless consumption and live with a minimalist philosophy, so I found a compromise for myself: I go to a store that doesn't have extra attendants, plastic bags (you just bring non-plastic bags with you!) supermarkets - and thanks to this, the products there are cheaper in 2-3. The same set of products can be purchased not for $ 200, but for $ 70. For example, almond milk in my store costs about $ 1,9-2, in all others $ 4,5-5.
The same applies to clothing: at the sale, you can buy a good quality branded item for $ 10. The same Michael Kors, Calvin Klein, Tommy Hilfiger. Americans themselves say that it's absolutely stupid to buy something at full price if you can wait a bit and pick it up with an 90-percent discount.
Of course, if you want Gucci, then it will cost like Gucci. But I do not buy this for myself - I see no reason to give so much money for rags. But I am ready to give the state for travel! Everyone has their own priorities.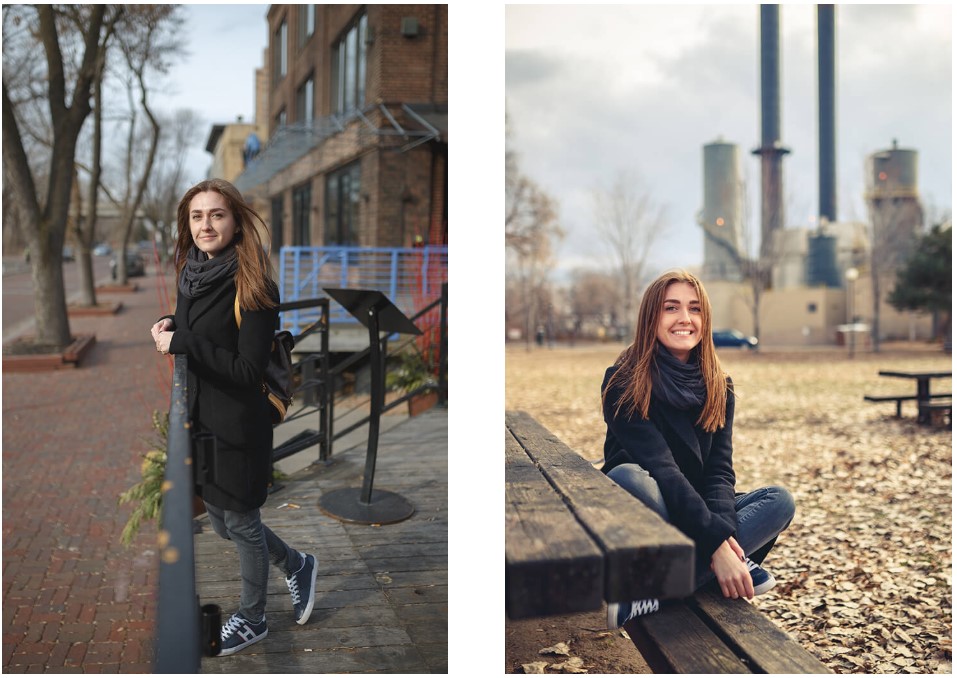 "Of the main drawbacks - unnecessarily expensive medicine"
One of the main drawbacks of life in America is unreasonably expensive medicine. Especially the services of a dentist. I can not get used to it until now. Here's an example: the average salary in our area is $ 3 – 4 thousands, and a crown will cost you $ 1,5 thousands, an implant costs $ 3 thousands, a regular filling plus tooth cleaning is about $ 500. Renting an apartment per month is worth so much!
"In America, it is much easier to buy your house or open a business"
In America, it is much easier than to buy a house in Belarus or to open a business. My husband and I are 26 years old, and we live in our own home - at home we wouldn't dream of such a thing. And here, if you have a good credit history, you can take a mortgage on favorable terms.
People open their own shops, catering establishments, organize construction and cleaning companies, are engaged in logistics, repair and painting machines. Many work with real estate: buy an old house, repair and sell more expensive. Or just make repairs - it is profitable.
"Only Russian wives are sitting at home"
The US economy is built so that everyone lives on credit and because of this, they have to work hard. They can have a great weekend just for Thanksgiving or Christmas. Vacation - two weeks a year. Decree - from 1,5 to 3 months depending on the company. With the stomach go to work until the last day. My husband even had a situation at work when a pregnant employee called and said: "It seems that I started having contractions. I saved the files there somewhere. I went to give birth.
Only Russian wives sit at home. Americans plow. Because they understand that if they do not plow, there will be no money to pay bills for the mortgage, to set aside the child for study. And colleges are terribly expensive - try to find $ 25 – 45 thousand a year, and study for four years.
Many accuse Americans of ignorance. But the truth is that just not everyone can afford training, so they have to go to work early. By 10 – 11 hours per day.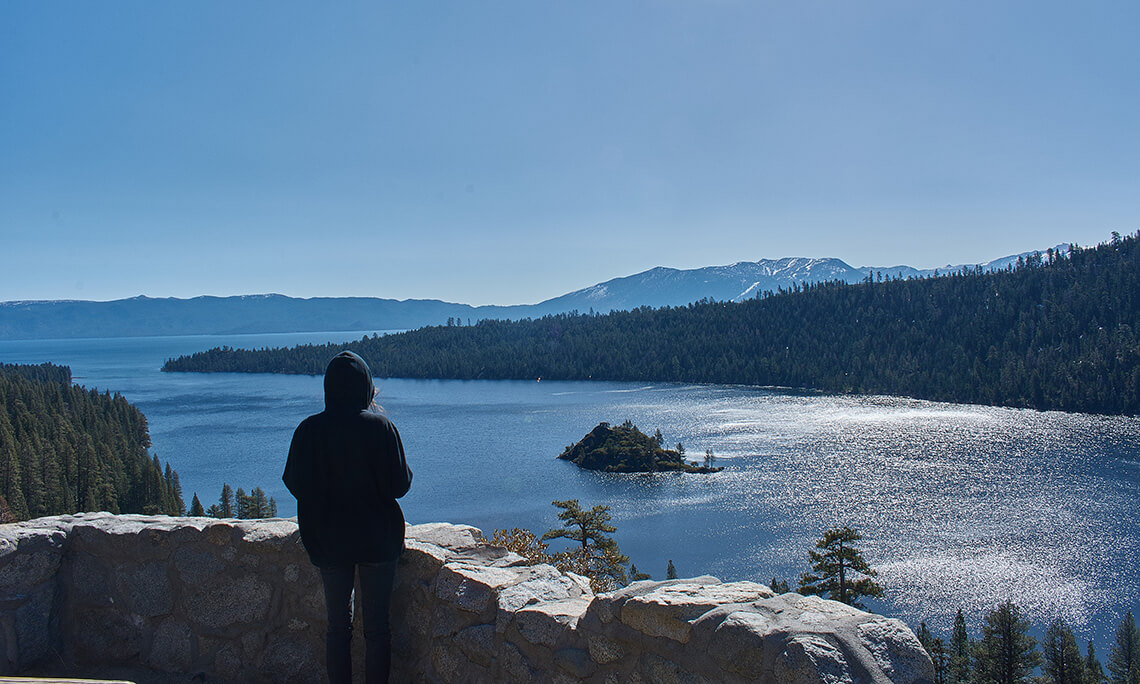 "Everyone has their own families, friends — and who are you?"
All Americans are very smiling and good-natured - but only in appearance. In fact, nobody cares about you. All their families, friends - and who are you?
Among the emigrants, too, no one wants to help you. Many believe that you yourself must eat your piece of shit. Chat with you - chat, but no more. My only support and support here is my husband. And my friends are only his friends, which he found here during his eight years of residence. And they are all immigrants.
The main people in the life of an American are his family. Choosing between family and friends, he will always choose the first. And Sunday, they usually have a family day, when from the very morning everyone goes to Pancake House to eat pancakes. We also went out of curiosity a couple of times, but not everything is so simple - at 9 in the morning you can stand in line for 1,5 hours before you get to the cafe. Everyone is resting!
"I feel comfortable for now only at home"
Only now, a year later, I begin to understand that in America, probably, I am still better. But still I really miss home, family, friends. There is no level of trust and understanding that was in Belarus. No one to talk about personal. Such a soulful Russian conversation can only happen with my husband. Although we communicate with friends every day, I call up regularly with my mother - but still there is not enough live communication.
I still remember our walks from Nemiga to Zybitskaya, the "circle of honor" in bars and back - I miss Minsk very much. And here I feel comfortable for now only at home.