The article has been automatically translated into English by Google Translate from Russian and has not been edited.
Missing Mexico actress Natalya Andreichenko found in the jungle: what happened
'28.01.2020'
Source: Facts
On January 27, it became known that Honored Artist Natalia Andreichenko, known to most viewers as "Mary Poppins", disappeared in Mexico. On Saturday, January 25, she was visiting a friend of Maret's in Cancun, left her in her car at 15:00, citing poor health. After that, she no longer contacted, they write "Facts". On January 28, the artist was found and told what happened.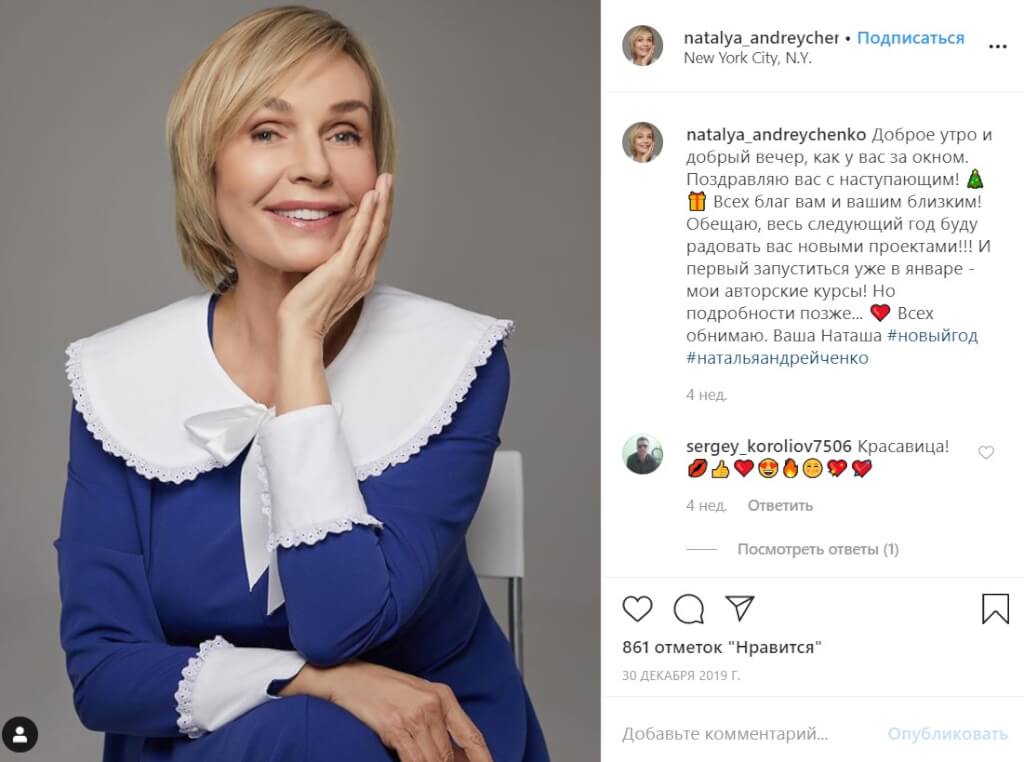 Director of the actress Yan Truntsov said on the page of Andreichenko in social networks that he and his assistants managed to find out some details of this strange disappearance.
Earlier it was said that the actress left home from a friend, and after that did not get in touch. It was assumed that Andreichenko got into an accident, as she felt bad.
On the subject: 75-year-old Maxim Dunaevsky divorces his seventh wife for a new love
But later it turned out that all the cars of the actress are in her garage. The woman herself was not at home. The au pair came after the weekend in the morning and did not find her.
"We refute false information in the media: Natalia did not abuse alcohol and drugs," the director emphasized. He added that the actress worked a lot and "could feel bad."
Fans of the actress asked the director to speed up the search. But there were also skeptics who accused Andreichenko of PR.
January 28, the story of the "disappearance" ended happy end.
Natalia herself made it known about herself by posting on a social network.
According to the artist, she has worked a lot lately, and she needed to "free herself and gain strength ... Be quiet for a while, recover to new challenges ..."
On the subject: 'I was afraid of her to convulsions': the son of Lyubov Polishchuk frankly spoke about a spoiled childhood
Andreichenko said that on Saturday she was taken to the jungle, "where a special settlement is organized with interesting spiritual leaders from around the world."
"When they brought me to them, I already had a" silence "sign on my chest. In this amazing place, you are in complete seclusion and no one has the right to disturb you, "she said.
The actress added that on Monday at 17:30 she was brought home, then she turned on the phone. Andreichenko later published a video in which she addressed those who consider her disappearance a PR.