The article has been automatically translated into English by Google Translate from Russian and has not been edited.
Pro food in the USA
There is such a stereotype that in the United States you will definitely get better, because in this country there is nothing but burgers, and in general some rubbish is added to all the products.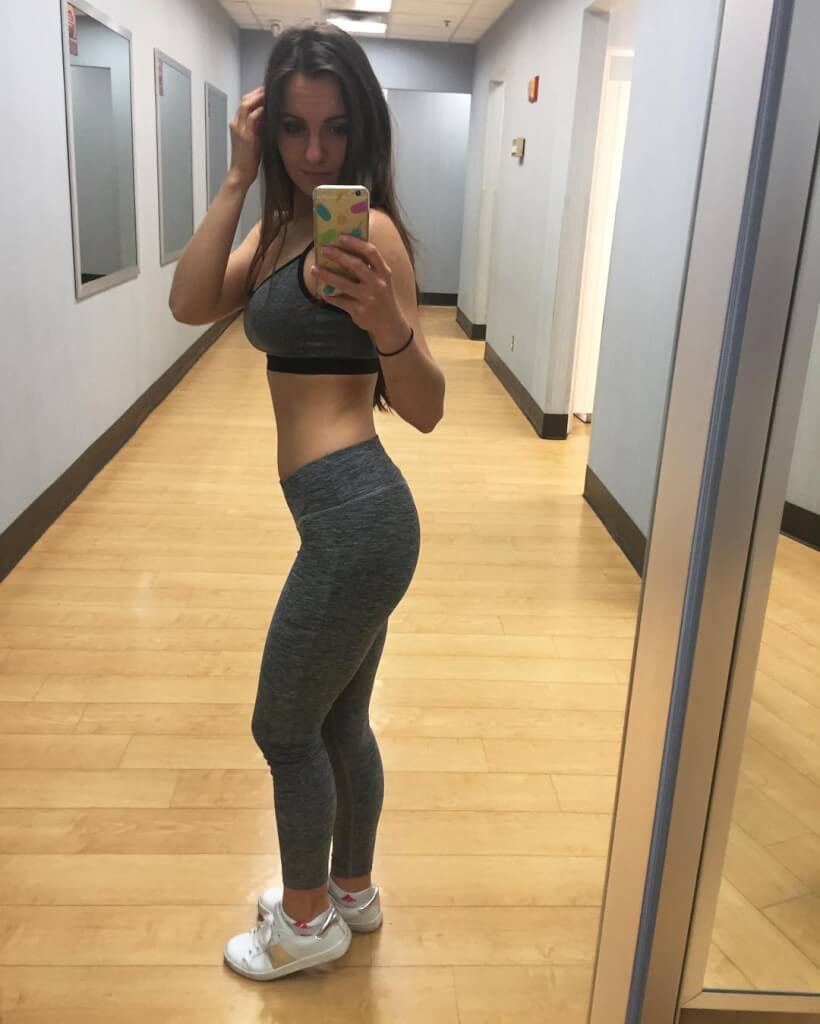 I honestly thought so myself before. In my opinion, there are indeed more fat people here than in Russia. And, even worse, more full children, as I have already written.
But! Every day we ourselves make a choice: do we want to prepare normal food at home, to think that it is we who order in a cafe or to buy a mayonnaise burger, and then later it's all a matter of polishing french fries.
What I like most about the USA is that you can find products for every taste and wallet here. Vegetables and fruits are classified as organic / non-organic. This means that some vegetables / fruits contain more pesticides, others also have them, but less (as an employee of one of the stores told me). And what's more, there is a huge variety of fruits and vegetables: mango, avocado, celery, asparagus, strawberries all year round - that's all that I began to eat here almost on a regular basis. In Tomsk, for example, I could only dream of celery. On meat, you can always see or not see the marking "without antibiotics" and draw the appropriate conclusions: is it worth taking it or not.
Well, when people say that there is no normal milk in the USA, my eye starts to twitch. Yes, at first it was difficult to find milk similar to ours: one was tasteless, the other sweet, the third, judging by the taste, with antibiotics. But in the end I found a normal budget milk, which lasts no more than a week. Well, isn't our "Prostokvashino" worth for months in Russia? I somehow noticed - my milk spoiled for exactly three weeks open. I have already found a replacement for cottage cheese here too. Instead, I buy Greek yogurt. Yes, it is not very similar to ours, it is denser and not grainy, but this is better than buying cottage cheese in Russian stores with a shelf life of a month. Well, in general, you can do it yourself. I'm honestly too lazy). And we are not special eaters - I use it only for cheese cakes and casseroles. And the butter here is so tasty that it seems to me that I have never tasted better even in Russia.
And the last thing: yes, the portions in the cafe are, in general, just huge. But no one forces you to eat everything at once. My husband and I usually take the rest of the food home, and Misha eats twice more. What did I mean by this? Each person makes a choice of what to eat and in what quantity. And this does not depend on the country of residence. For example, we try everything and a little bit, but the day before yesterday we got to our birthday and ate a bunch of meat in the evening, and also a cake :). Well, nevertheless, my waist has been 59 centimeters for a week. In general, after arriving here, I even lost weight, despite the fact that here all the time by car, and in Tomsk - on my own two feet). So it's definitely not about the products, trust me!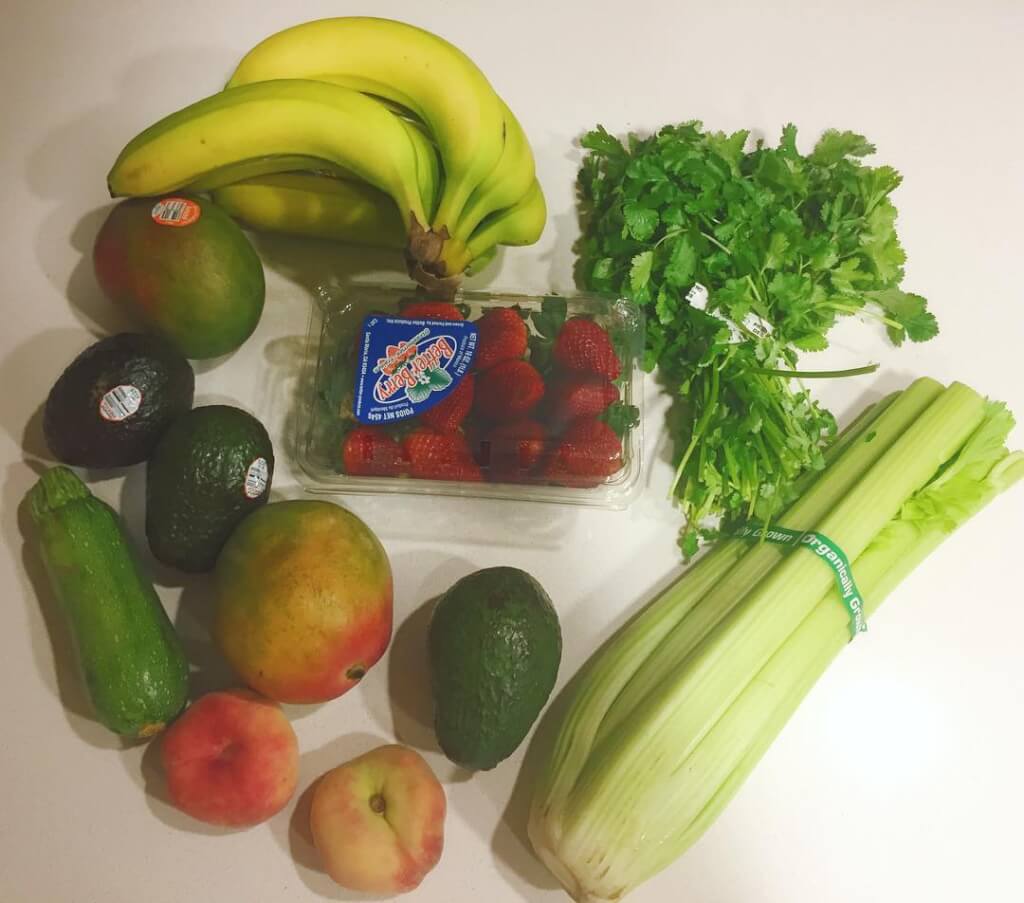 I decided to tell you about the prices of products in our Silicon Valley.
I'll make a reservation right away, there are many different stores here. In some, something will be more expensive, in others - cheaper. I have several places where I go on a regular basis and take about the same products.
The photo shows a small part of what I bought just today in one of my favorite shops, where, almost always, all fruits and vegetables are tasty and not plastic (once I came across unsuccessful pears, but once a year it is forgivable).
That's what I got in the end. All measurements are in pounds, one pound is approximately 0,46 kg.
- Brocoli, 0,97 lb = $ 1,64
- Spinach, 0 lb = $ 13
- Asparagus, 0,64 lb = $ 2,23
- Potatoes, 6, 17 lb = $ 6, 11
- Kiwi, 6 pieces for the promotion = $ 0,99
- Celery, bunch = $ 1,49
- Arugula, 0,09 lb = $ 0
- Cherry Tomatoes - 0,81 lb = $ 2
- Peaches, 0,98 lb = $ 2,5
- Tomatoes, 2,10 lb = $ 1
- Zucchini, 1 lb = $ 12
- Avocado, 4 pieces = $ 3
- Mango, 2 pcs. = $ 0
- Cucumbers, 1 lb = $ 63
- Red Pepper, 0 lb = $ 59
- Bow, 1 piece = $ 0
- Green Onions, 0 lb = $ 63
- Orange, 1 piece = $ 0, 39
- Lemon, 4 pieces for the promotion, = $ 0, 99
- Brussels sprouts, 1 lb = $ 62
- Shiitake mushrooms, 1, 10 lb = $ 8, 79
- Bananas, 2 lb = $ 83
- Strawberry, 2 lb per promotion = $ 5
- Almonds, 0 lb = $ 68
- Plum, 0 lb = $ 76
- Grapefruit, 1 pc = $ 0,88
Total - $ 56.
Of course, very often there are various promotions, such as 2 avocados for $ 1 or 4 kiwis for 99 cents, so the final amount can sometimes vary.
Also the price varies depending on whether organic products or not. I try to buy organic, but if, for example, there are ordinary bananas, but there are no organic ones, then I don't bother, but take what we have.
Strictly take organic only meat and eggs, also try to take seafood and fish with a mark wild.
Do you think $ 56 for such a set is expensive or not? And cilantro, it seems, was not counted for me.
Woman.ForumDaily is not responsible for the content of blogs and may not share the views of the author. If you want to become the author of the column, send your materials to woman@forumdaily.com