The article has been automatically translated into English by Google Translate from Russian and has not been edited.
Love spells with rose petals: fans perform rituals at the grave of Zhanna Friske
At the Nikolo-Arkhangelsk cemetery, it is considered one of the most visited, writes Teleprogramma.pro.
Zhanna Friske died in the summer of 2015 from brain cancer. The star was buried at the Nikolo-Arkhangelsk cemetery. And for all five years, the folk path has not overgrown to her place of rest.
There are always flowers here, and with the onset of cold weather and the appearance of snow, its graveyard is decorated with rose petals.
On the subject: 'I was dying with Zhanna': Dmitry Shepelev said that he was drunk because of Friske's illness
Now it is difficult to say when this tradition originated, but the guards see that girls do it most often. They stand a little and scatter, and also, according to Express-Gazeta, visitors take snow from the resting place of the star.
As the local watchmen said, they sometimes come up to them and ask: where, they say, is the grave of Friske, who brings good luck in love?
It turns out that some women believe that simple rituals can attract the interest of their chosen ones.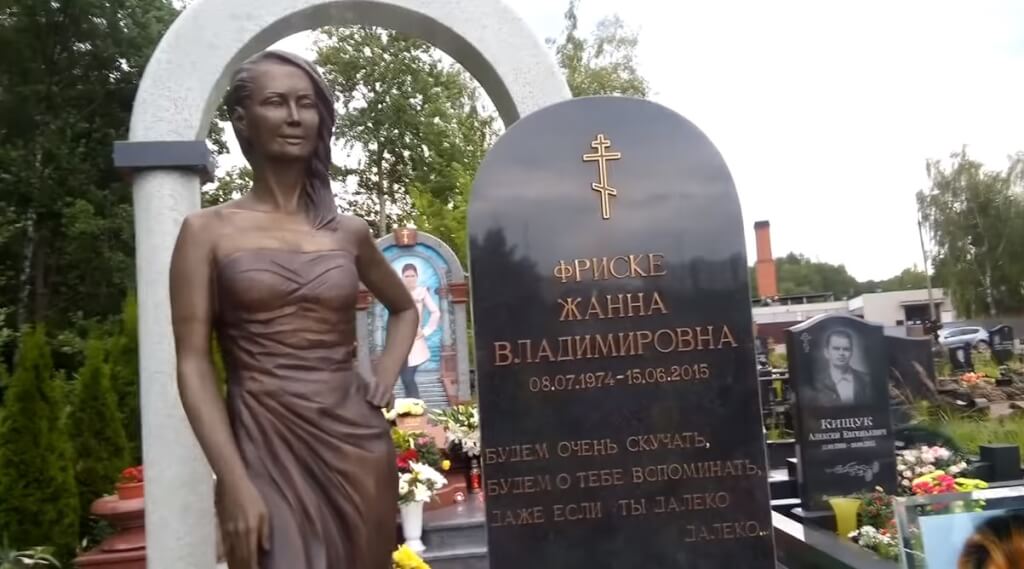 The EG correspondent captured in the photo these red, like drops of blood, petals, beautifully scattered over the white canvas of snow. There are also bouquets in the vases, and there are several icon lamps.
From the portrait, the beautiful Jeanne looks at the public, and her image is also immortalized in the statue in full growth.