The article has been automatically translated into English by Google Translate from Russian and has not been edited.
Priscilla-chan: What is the wife of billionaire Mark Zuckerberg?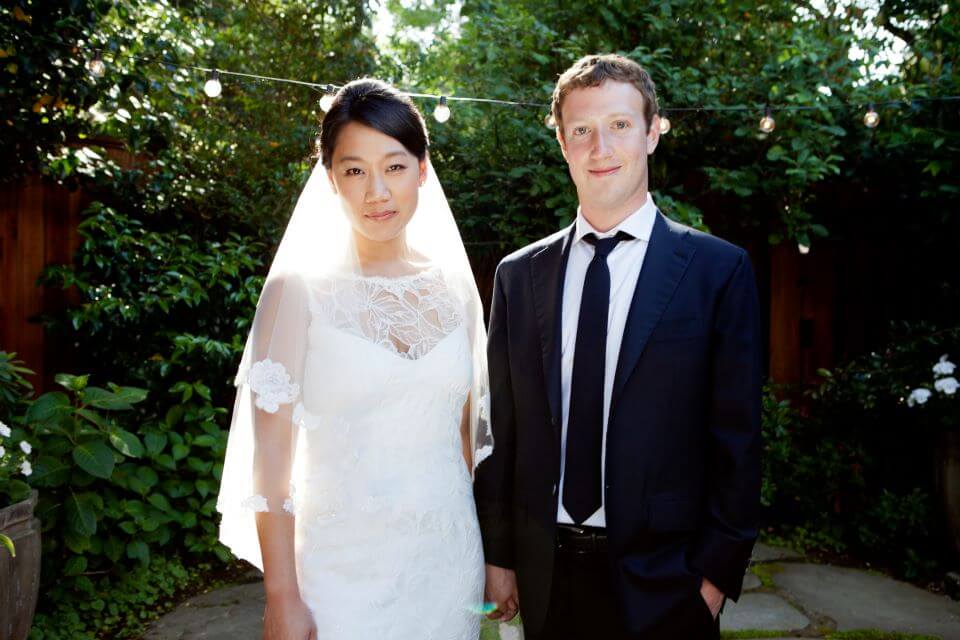 The life of the social network creator Facebook Mark Zuckerberg has been under scrutiny for many years. What he does, where he lives, what he eats and how he rests - this has always been of interest to the public. So is the personal life of a billionaire. The media have written more than once about his story of meeting his future wife, Priscilla Chan. About how she, a modest and simple girl, won the heart of Zuckerberg and how their relationship developed.
Портал TJ decided to recall the biography of Priscilla Chan and to tell what the wife of the youngest billionaire in the world currently does.
While Mark Zuckerberg is traveling around the US states and talking to local people, journalists are wondering if this could be a preparation for a future presidential campaign. At this time, his wife, 32-year-old Priscilla Chan, attracts more and more public attention with her activities.
A few years ago, she kept her husband in the shadow, but now gives billions of dollars to charity and believes that building the world of the future needs to start with two things: fundamental changes in school education and attempts to find a cure for all diseases over the next 80 years.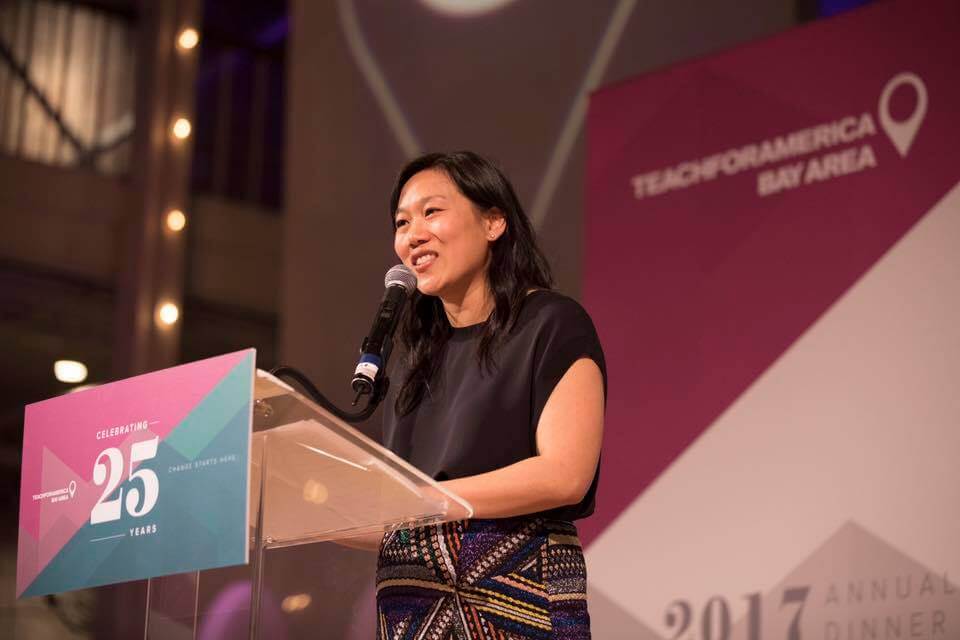 Refugee daughter
Although Priscilla Chan was born in the small town of Braintree in Massachusetts, her parents, Hoa ethnic Chinese, fled Vietnam-torn Vietnam in the 1970-s. In the US, they sought a better life, and they managed to find it.
They brought up Chan self. The girl spent a lot of time with her grandparents, who taught her granddaughter Cantonese dialect. At school, Priscilla was the captain of the tennis team and was fond of robotics, and after graduating, in 2003, she entered Harvard University. Three years later, an event occurred in Chan's life that convinced her to become a doctor.
As part of the university program, she helped low-income students. Once one of these students disappeared for a few days, and returned with broken front teeth. Influenced by the shock of the incident's peers, Chiang wondered what she could do for such girls and guys.
This decision formed the basis of Chan's future career in medicine. After graduation, she taught science for a year at a private school, and then entered the University of California, Faculty of Medicine. The first in her family to receive a diploma of higher education, she remained a modest and pragmatic Buddhist who dreamed of helping people. After graduating from university, Priscilla worked for three years as an intern and became a pediatrician in 2015.
At first glance, this laconic retelling of the 10-year-old Chan journey to the profession looks like a very ordinary story. However, it developed in parallel with one of the most important events for the Internet - the development of Facebook, which was led by her boyfriend, and then her husband.
The wife of a billionaire
In the film "Social Network", telling about the creation of Facebook, Zuckerberg's personal life does not add up. A girl throws him, and in retaliation, he insults her in a blog, which destroys their relationship completely.
The story of the real Zuckerberg unfolded completely differently. While studying at Harvard, a 19-year-old student hacked into a university's security system and created a website Facemash, which chose the "hottest" female students. For this he was threatened with expulsion, which Zuckerberg had already accepted. He came to one of the university parties to have the "last" time to have fun with friends. And I met Chan there.
Zuckerberg had nothing to lose, and he admitted to Priscilla that in three days he would be expelled, so they need to go on a date as soon as possible. The girl, who first saw her future husband, "a nerd with glasses and a glass of beer in her hands," agreed.
In the middle of the 2000s, when Zuckerberg plunged into creating his own Internet empire, and Chan was plodding over textbooks in the student library, the couple broke up. Chapter Facebookas his friends told me, I tried to meet other girls, but I could not build a serious relationship with anyone.
In 2007, the beloved came together again. Chan set the condition that Zuckerberg should give her at least 100 minutes once a week and weekly on dates. For this founder Facebook sometimes left the meetings, and Chiang found time between classes. The couple's wedding in 2012 was both symbolic and pragmatic. Priscilla just graduated from the University of California, and Zuckerberg posted shares Facebook in the stock market. The next day they got married.
Since then, the coincidence of high-profile announcements and big events have become the hallmark of the family. In December, the couple had a daughter, Max, 2015, and at the same time Zuckerberg promised to donate 99% of his Facebook shares - 68 billions of dollars at current rates for various humanitarian needs.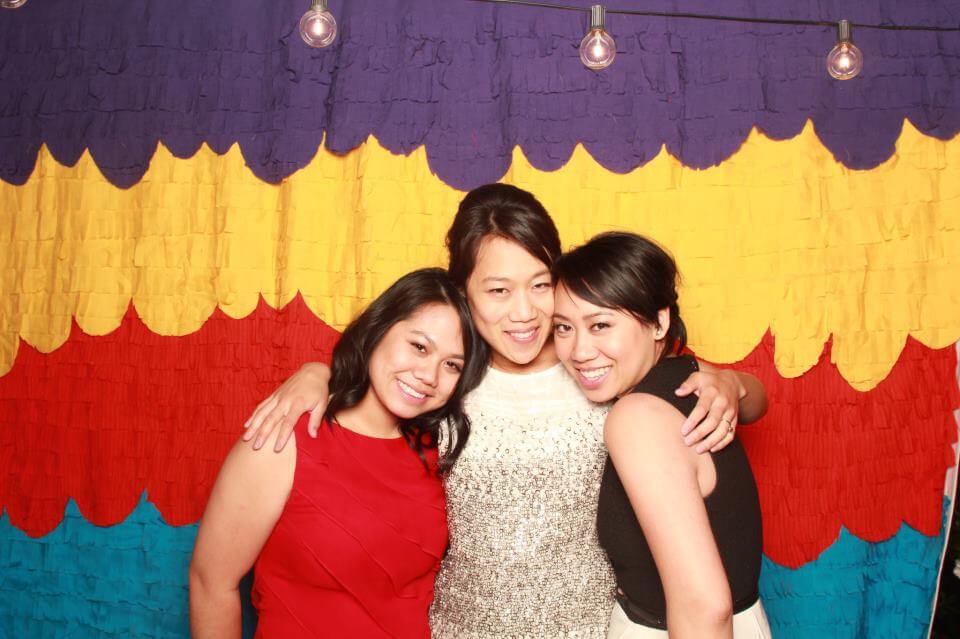 Philanthropist
For charitable activities, the couple created the Chan-Zuckerberg Initiative (Czi). The company's goal is "human development and the provision of equal opportunities." In fact, this means that Chan and Zuckerberg intend to develop school education, medicine and improve the criminal system.
In 2015 year Czi promised to invest billion dollars in various humanitarian projects 62,5. This is 12 billion more than the contribution of the creator's fund. Microsoft Bill Gates and his wife Melinda (they are friends with Zuckerberg and Chan) and about 50 billion more than the contributions of other major charitable foundations.
Formally, the couple direct the organization together, but it is obvious that Chan devotes much more time to her. Zuckerberg remains the head Facebook and plans, according to him, to remain them "for many, many years."
The fact that Chan actually serves as the head of a charitable foundation, said one of the employees Czi - Professor of Biochemistry at the University of California, Robert Tian. According to him, Chan refers to the organization as a permanent job. She spends at headquarters Czi 3-4 day in a week, personally communicates with senior employees, weekly confirms every charitable contribution and arranges meetings for all employees. Once a month Zuckerberg comes to them.
Former Presidential Campaign Manager Barack Obama and current senior executive Czi David Plowff said that usually his team had to make extracts from reports for management. C Chan is different. She is ready to read the 20-30 pages, study each item and find out every detail.
Chan and Zuckerberg announced the 2016 of the year their largest project so far. They pledged 3 a billion dollars over the next ten years to "try to cure all diseases" in the coming 80 years.
The money allocated for the initiative will be used to build equipment, build laboratories, research and create a microscope worth a dollar (Chan has already allocated 50 million dollars for this project). In addition, the philanthropist launched a joint project with leading universities in California, which will create a "map of all cells in the human body."
The pair announced the last loud initiative in June, promising to allocate money to the company. Vision To Learn. She tests her eyesight and gives glasses to children from low-income families who find it difficult to read. Zuckerberg and Chan did not disclose the amount of donations, but the initiative will affect more than 2 millions of children from different parts of the United States.
When Chan is not in business Czi, it can often be found in an elementary school in Palo Alto, which she opened in 2016. The institution combines educational activities with care for the health of students. Chan runs the school and meets regularly with the staff of the institution.
One of the educational concepts Czi is called "individual learning" - this means that every student must learn at the optimum pace for him. And this, in turn, is impossible, Chan believes, for people from poor families who are constantly starving or getting sick. She believes that you need to start with a solution to this problem.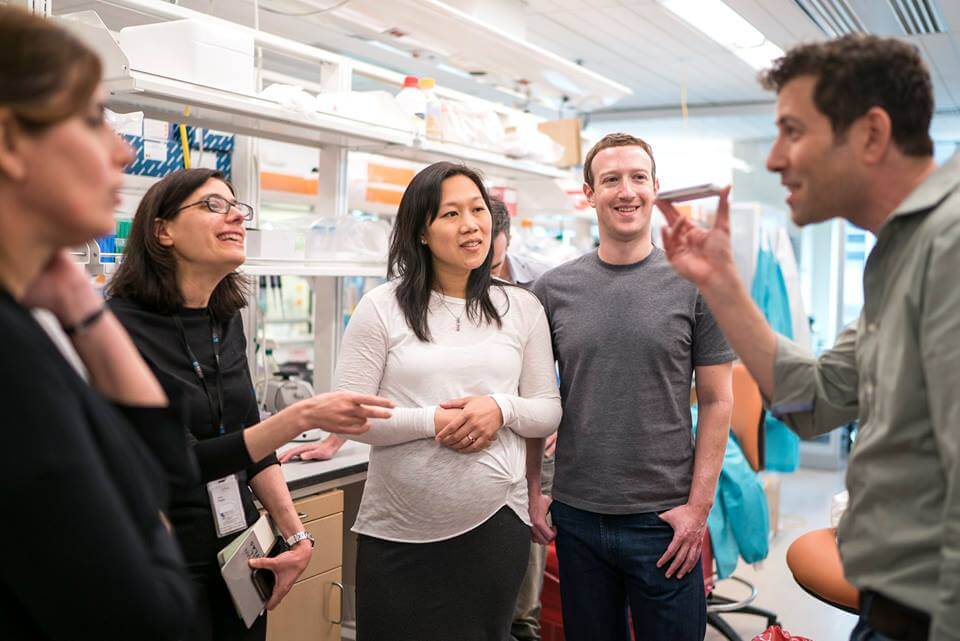 Friend and advisor
Despite the efforts that Chan has made to achieve current heights, she considers luck to be one of the reasons for her success. By the way, Zuckerberg thinks so. During a speech on graduation from Harvard, he admitted that if it were not for the will of the case, he would never have founded Facebook. Friends of the couple describe them as regular partners, supporting each other.
They took to the stage together when, as part of the work Czi promised 3 a billion dollars to fight disease, and hired company executives together. Founder's wife Facebook appeared together with her daughter in the Zuckerberg video, dedicated to their smart home, and during the demonstration of the capabilities of the virtual reality helmet.
This demonstrates Chan's involvement in development. Facebook. According to sources Recode, it does not interfere with the work of the company, however, many believe that without Chiang the organization would not have become one of the most expensive in the world. Partner Czi Diane Tavenner believes that Priscilla is Zuckerberg's compass and friend in social network affairs.
"Priscilla just goes and does the right thing. She's smart, thoughtful and ready to roll up her sleeves, "says Reed Hoffman, LinkedIn co-founder and friend of Zuckerberg and Chan.
Although Chan has married one of the richest people in the world, she is restrained in personal spending. An unnamed family friend in conversation with The New York Times He told the story of how the entrepreneur's wife once liked the 600 dollars in the store. Zuckerberg said that she can buy them, because she has money. Instead, she put her shoes back and answered that it was not her money.
In March, 2017, it became known that Chan and Zuckerberg are expecting a second daughter, but it can be said with certainty that taking care of the child will not be the only occupation for Chan.
"We are now capable of what we could hardly imagine or recognize. We need to make sure we are using our maximum strength now and not waiting for another moment or wasting time on additional preparation. We are already ready. We must act, "says Priscilla Chan.