The article has been automatically translated into English by Google Translate from Russian and has not been edited.
Shame for money: the most ridiculous advertising in instagrama Russian stars
Instagram has long been a great advertising platform. Especially if you're a star, followed by millions of followers. lady.mail.ru tells and shows how celebrities indulge in all serious things, trying to advertise vacuum cleaners, simulators, wonderful umbrellas and much more.
Anastasia Volochkova
Although, Anastasia wrote that this post is not an advertisement, it is hard to believe in it. In the picture, a ballerina sits in a string on two large containers of water and claims that "super water" and "even roses from her grow above the head".
Ksenia Borodina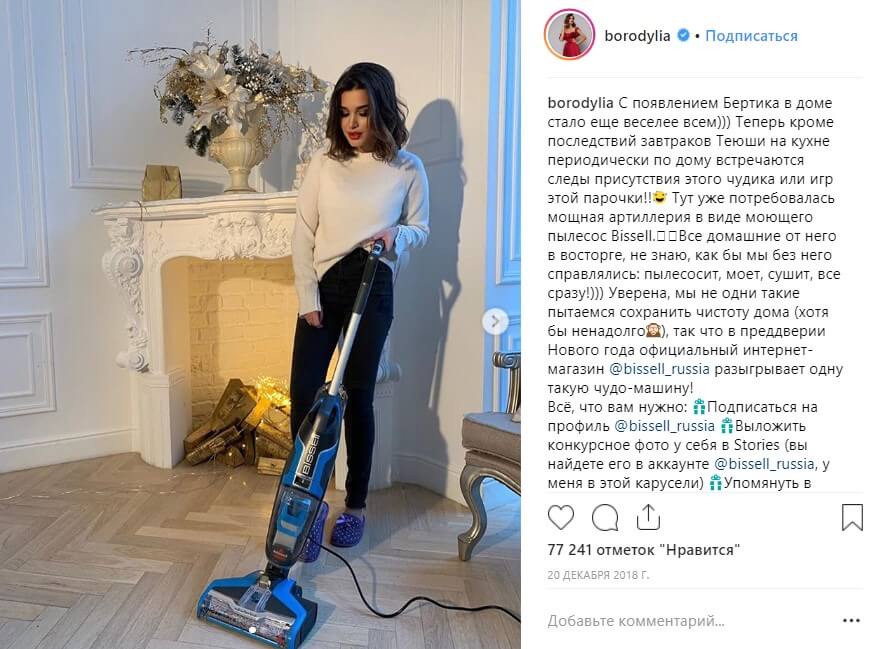 Ksenia Borodina with a vacuum cleaner? It's hard to imagine in real life, but everything on Instagram is possible. On the ad image, the TV presenter herself is cleaning and encourages her followers to buy vacuum cleaners. And in 2016, Xenia posed in the kitchen with sealed bottles of dishwashing detergents and urged them to buy them.
Daria Pynzar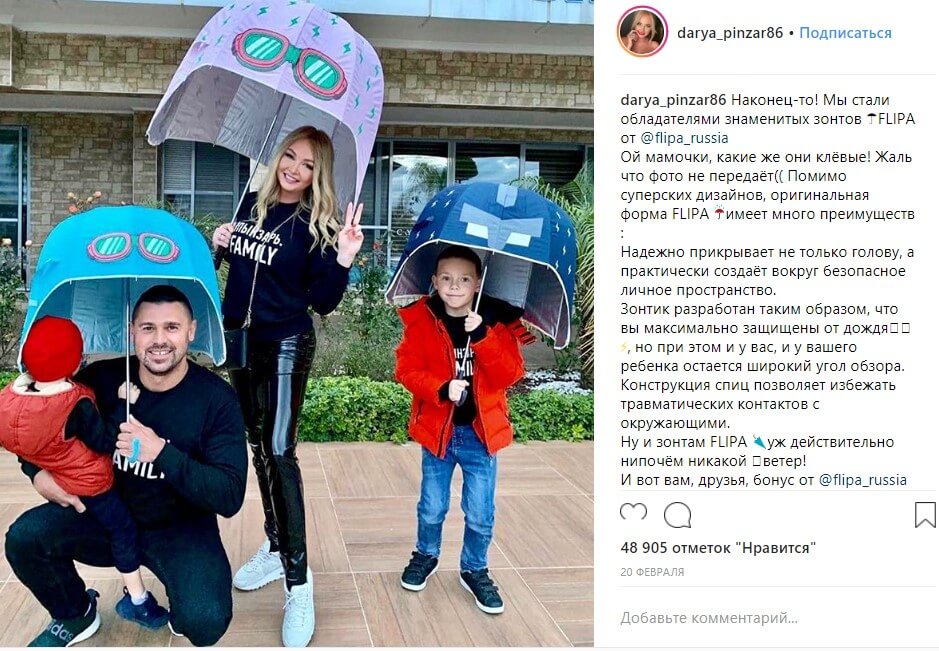 Former participant in the TV project "House-2" on Instagram is followed by more than 3 million subscribers. This allows Daria to indulge in all serious things: she advertises miracle umbrellas that create "safe personal space around" and skin rejuvenation procedures where the device "shoots markings on the stomach".
Olga Buzova
Olga Buzova is a real marketing genius. She advertises to her 14,9 million followers everything he can. For example - the procedure of depilation. "Let's talk about depilation?" Who is doing? Who came across the master when it is very painful, or the master, to put it mildly, not fire? - Olga writes and recommends: - For the budget conscious, information is the price of a manicure, pedicure, shellac coating and depilation of any zone - 2750 rubles (FOR EVERYTHING !!!) ".
Alena Vodonaeva
Another participant of "House-2" Alena Vodonaeva even manages to embed advertising into a selfie with a cat. This post is multifaceted, like life itself: it is about love for animals, and about eyelash extensions. The business case from Alena Vodonaeva, as always, was decided on excellent.
Anna Kalashnikova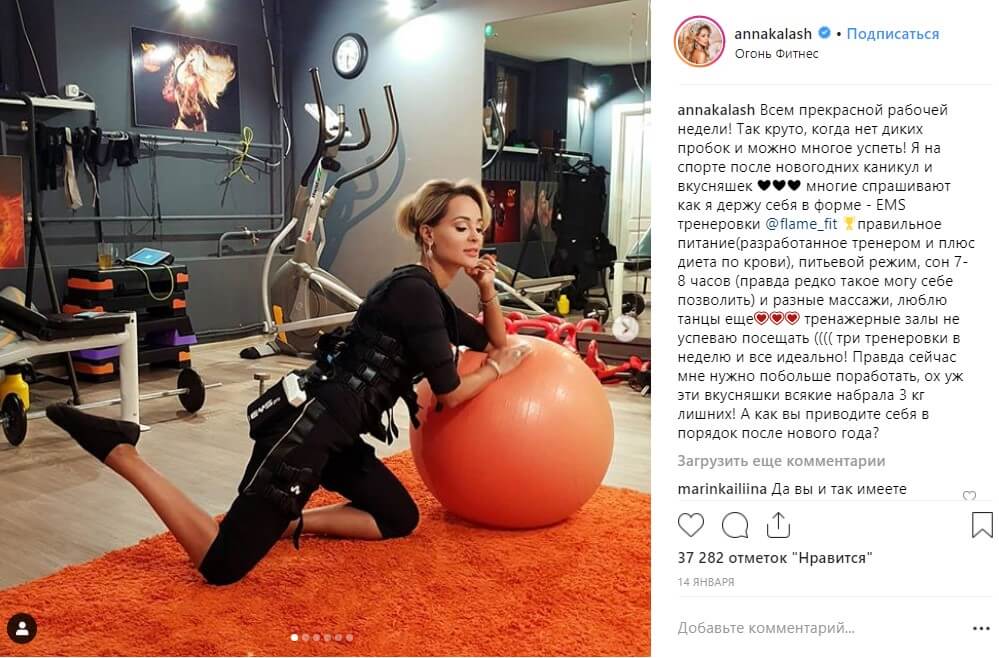 This workout with the use of electrical stimulation of the muscles for an hour a week will give the result of a monthly gym visit. So says the provider of fitness services, and with it the popular singer and TV presenter Anna Kalashnikova, cheerfully dressed in a ninja suit with wires.
Prokhor Chaliapin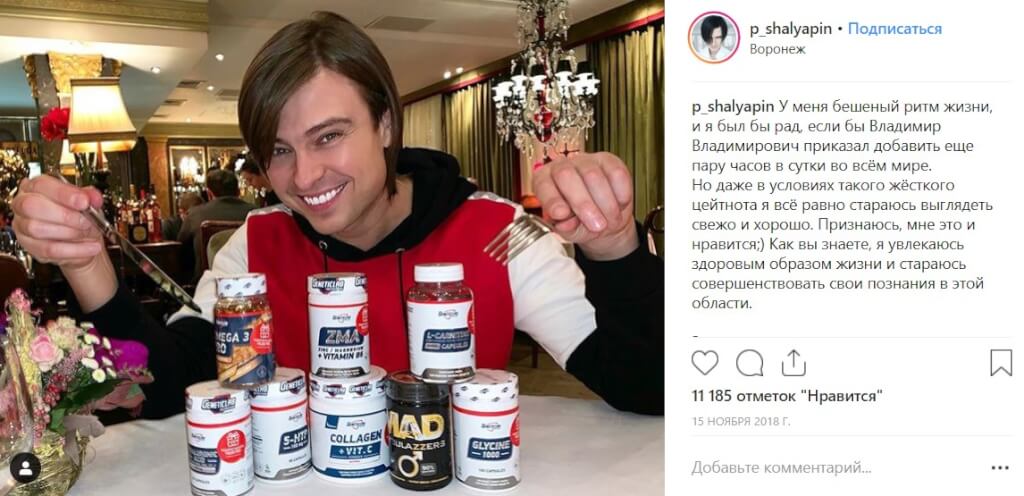 Prokhor Shalyapin is raging both in love and in advertising. In this post, he advertises dietary supplements, which, according to him, always looks on 5 +.
Anna Sedokova
Following Alena Vodonaev, singer Anna Sedokova also integrates pets into advertising posts. It is proved: the more the level of "mi-mi-mi" in advertising, the better the return, therefore dogs and seals are actively involved.
Vera Brezhneva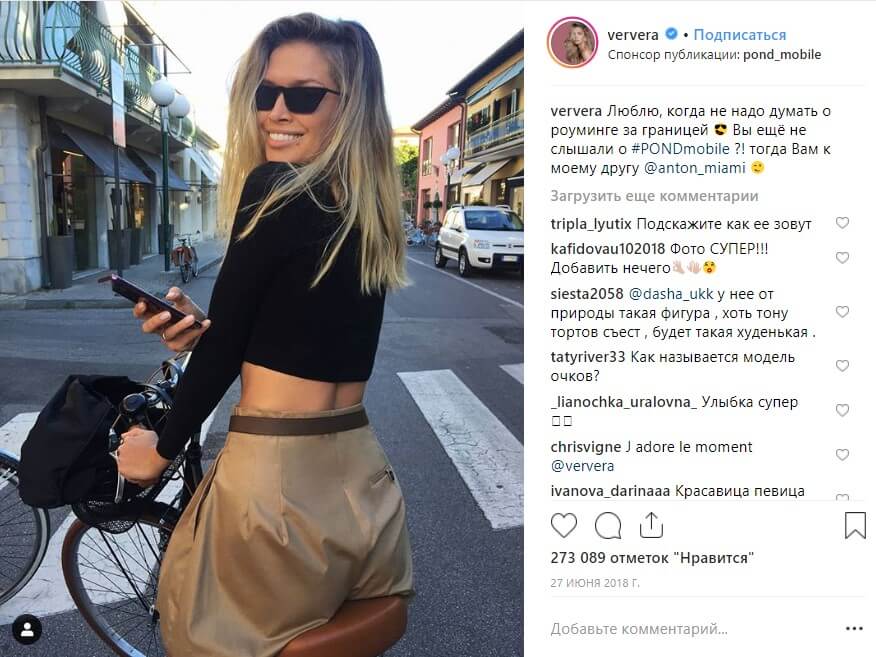 In Instagram, Faith Brezhnev everything is fine. She can advertise roaming abroad or high fashion - it will still look like high fashion.
Anfisa Chekhova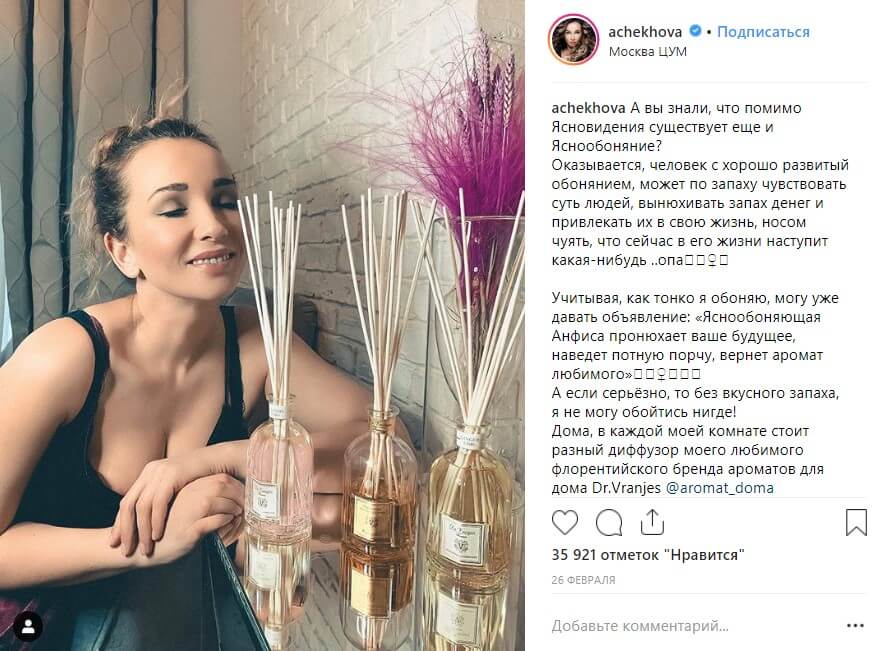 "Clear-smelling Anfisa will sniff out your future, bring sweaty damage, return the scent of her beloved," the TV presenter signed this advertising post of diffusers.
Nastasya Samburskaya
Just another vacuum cleaner and another beautiful woman. You did not know? Stars vacuum the floor only in such erotic outfits, and nothing else.
Anastasia Zavorotnyuk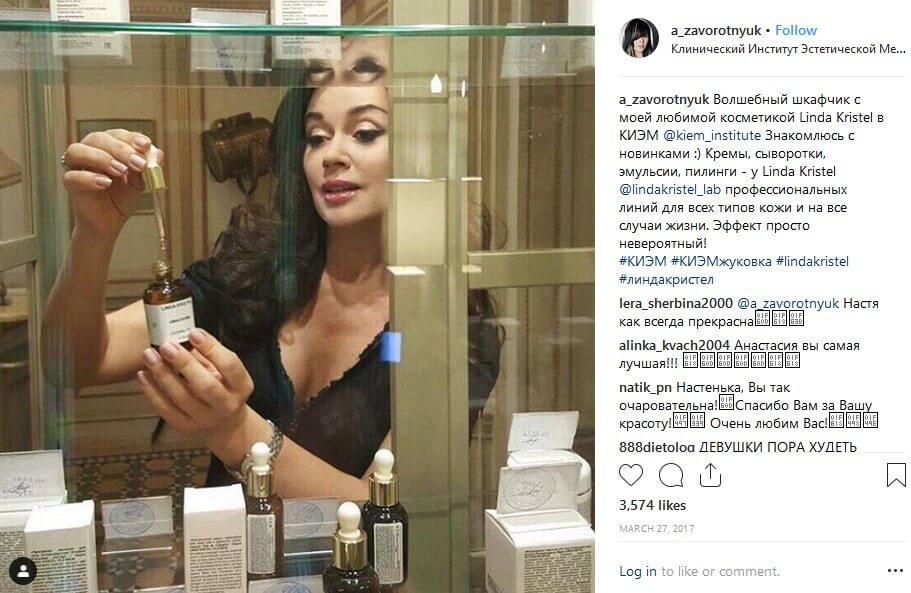 Anastasia Zavorotnyuk has 128 total thousands of Instagram followers, so there are few ads. But when she is, Anastasia turns on her acting talent at full power.