The article has been automatically translated into English by Google Translate from Russian and has not been edited.
Happy New Year: the first public 'appearance' of the son of Meghan Markle and Prince Harry
Megan and Harry made the best gift for their fans for the New Year - the couple wrote down congratulations to the youngest member of their family, writes Spletnik.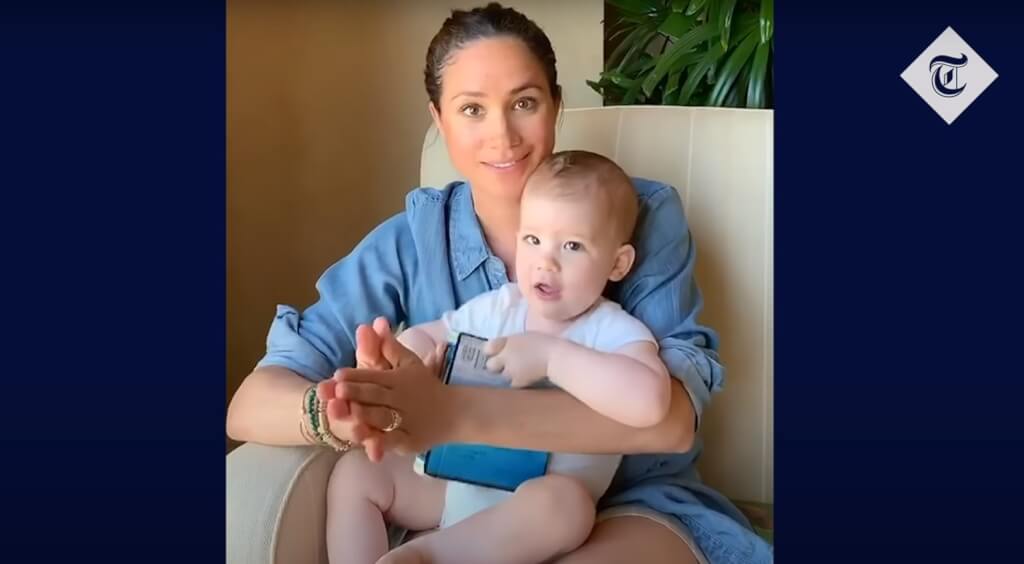 Meghan Markle, 39, and Prince Harry, 36, released their first podcast yesterday on Spotify. In a special festive edition, the couple prepared a surprise for the fans and invited guests who made notes with their reflections on the outgoing year.
But the main gift was waiting for the fans of the Dukes of Sussex at the end of the episode - the audience for the first time heard the voice of the couple's one and a half year old son, Archie. He uttered a few words at the end of the podcast and, as they say on the net, "stole" the show, taking all the attention on himself.
On the recording, you can clearly hear Prince Harry telling his son that he can speak into the microphone.
"Archie, is this funny?" Megan's son asks.
"Funny!" Archie replies.
And then Harry tells him that Archie wishes the audience a happy New Year, and he repeats the word "happy" after his dad, and then says "New Year".
On the subject: Called a phantom and suspected malformations: sister Meghan Markle spoke about Archie
As netizens have noted, Archie has an American accent, which sounds very sweet: life in the USA and genes make themselves felt.
True, the decision of the dukes to record their son in the podcast was not approved by all netizens. Some noted that they would not listen to Archie's voice, so as not to invade the privacy of the family, which Megan and Harry so carefully protect.