The article has been automatically translated into English by Google Translate from Russian and has not been edited.
Lose weight without suffering: how to lose weight by slightly changing your habits
You don't have to suffer to lose weight. The best thing to do is to gradually give up what you are recovering from and start eating right every day. This simple technique is proposed by the author of the Spanish edition of ABC, writes "Inosmi".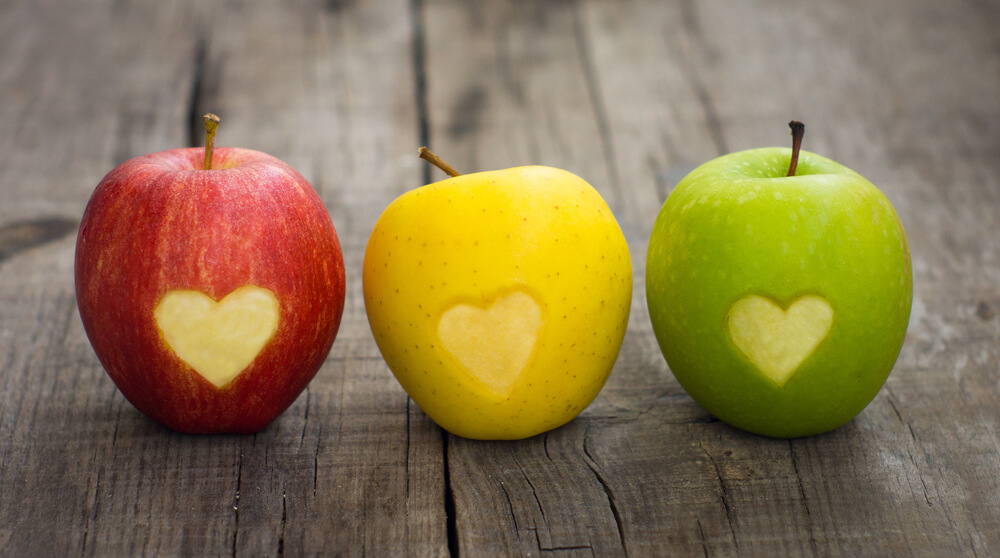 Tired of listening to advice from everywhere on how to lose extra pounds after self-isolation? Many have devoted the past few months to preparing anything that can be "cooked", some have used online programs or courses to exercise at home, even tried yoga or meditation. However, a considerable number of people had to learn to masterfully, depending on the circumstances, combine personal and family life with remote work.
Is it really that today, when you can do many of the things that were forbidden during the strict regime of self-isolation, do you need to suffer to lose weight? Not. This summer is not the time for bikini surgery or diet. According to experts, in the summer during a pandemic, you need to gradually start exercising and without any suffering change your diet a little in order to eat right every day. It is much better to lose weight more fun.
As the author of the Amaro Weight Loss Method, Dr. María Amaro, explains, the key to wellness is not to starve, get bored, or feel the need to regain the habits that caused you to recover. According to a specialist, for this you need to give up low-calorie or very strict diets, because sooner or later hunger will prevail over your willpower. Maria Amaro advises us to create a diet that suits our lifestyle, choose foods that we like because they are fun to cook or because they fit our schedule and rhythm of life. However, according to the specialist, the main thing is that it is fun and useful to form healthy lifestyle habits.
On the subject: Minus 45 kg in six months: how Jessica Simpson lost weight after the third birth
Small, pleasant dietary changes
It's one thing to have lunch or dinner with a salad of tomatoes, leaves and cucumbers and fried breast, and quite another to make a dish of a quarter of an avocado, a quarter of a mango, a little smoked salmon, soft cheese, serrano jamon, field salad and add ten pumpkin seeds. The first boring option isn't like a salad of boiled chickpeas, red, green and yellow peppers, half an onion, corn, chunks of duck jamon, fresh spinach, walnuts, and canned tuna topped with a homemade vinaigrette.
"These two salad options are tastier and more nutritious, not diet-like and help you lose weight," notes Maria Amaro.
This view is shared by Judit Soto, who has a degree in medicine and surgery and has an Instagram account called Doctora Cooking. She shares a trick: to make salads and dishes tastier, you need to add different sauces. For example, instead of the usual combination of oil, salt and vinegar, Khudit Soto recommends adding original notes to the home dressing, for example, mustard, which adds sourness, aromatic spices, crunchy seeds, a little honey or homemade jam for a sweet fruity flavor.
Additionally, Khudit Soto emphasizes the need to "eat all colors" and add variety to the dish by adding the right nutrients. According to the expert, first of all, we are talking about vegetables and fruits.
"The human body is evolutionarily designed to eat a little of everything. In addition, in general, we are experiencing a so-called "saturation with ingredients", for example, we often cannot deny ourselves a dessert, "the specialist explains.
Cooking patterns or culinary techniques also affect whether we enjoy more or less. Hoodit Soto notes that not everything needs to be grilled or steamed.
"Steamed hake turns out to be very tasty, but if the same hake is cooked in the oven with onions, zucchini and carrots and poured with dill wine, the dish will turn out to be tastier and more nutritious, and will also help you lose weight."
On the subject: Nastya Kamenskih told how she managed to lose 20 kg: life hacks and the menu
Goodbye mortal boredom!
It is also important to diversify breakfast. As Maria Amaro advises, ideally you don't always need to eat the same thing. One day you can eat kiwi, tomato and ham toast and coffee, the next day, milk oatmeal and whole-grain avocado toast, or make yogurt with chia and berries and a French omelet. It is important to avoid eating unhealthy processed foods that can cause a spike in blood glucose levels, which makes us feel hungry much earlier.
In addition, you need to turn on the imagination and try to diversify the afternoon snack. Summer abounds in fresh fruit. Therefore, Maria Amaro believes that yogurt or kefir with chopped fresh fruits and walnuts, almonds or pistachios will be a delicious and healthy snack that can be prepared differently every day.
Thanks to the originality of the ingredients and the cooking process, as well as the variety, we can slightly change the diet and form healthy habits.
The material is published for educational purposes and is not a recommendation. ForumDaily Woman is not responsible for any diagnosis made by the reader based on the materials of the site, as well as for the consequences of self-medication, and may not share the point of view of the author or expert.