The article has been automatically translated into English by Google Translate from Russian and has not been edited.
Lolita's adult daughter was showered with compliments on mom's instagram
Eve received a touching congratulation from her mother and many kind words from Lolita fans.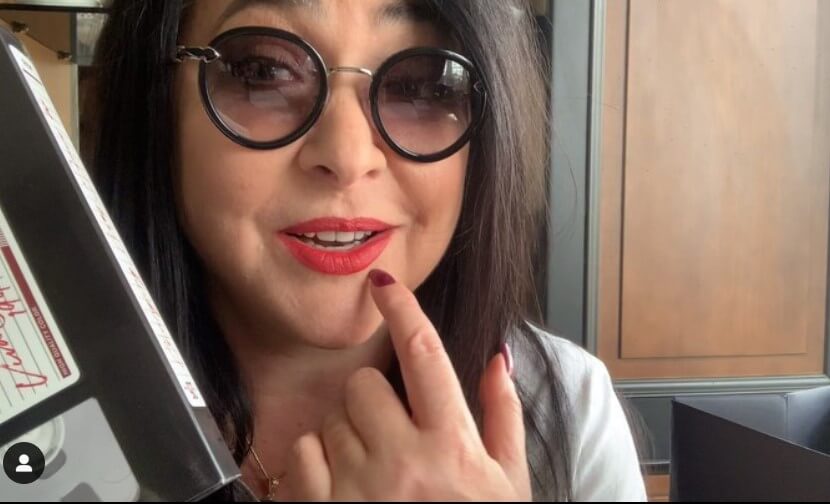 On November 3, Lolita Milyavskaya's daughter Eva celebrated her birthday. Eve was born in 1998 in the marriage of the singer with Alexander Tsekalo. Most of the time her grandmother is engaged in her upbringing. Eva lives in Kiev, and her mother spends almost all the time in Moscow and on tours, writes 7 Days.
On the subject: Lolita told why she left her daughter in Kiev with her grandparents
For a long time, there were rumors in the media that Lolita's daughter was suffering from autism. But not so long ago, the singer officially denied this information. The performer said that Eve was born prematurely, and difficulties in her development were associated with this. Plus, the daughter of the singer grew very shy, so it was difficult for her to make friends.
"Stay small, not spoiled by adult tricks! Scan people, as you did. Have an independent opinion! Make me comments when I'm wrong! Learn with pleasure! The main thing is to know and remember that I love you always and just like that, "Milyavskaya daughter congratulated on her birthday.
Lolita's friends, as well as her fans, showered compliments on the birthday girl. Everyone writes that Eva grew up very affectionate and tender, as can be seen in the video shared by Lolita.
Recall that in the life of Eve's mother, difficult changes are taking place.
On the subject: 'For him it was a fictitious marriage': Arkady Ukupnik exposed Lolita's ex-husband
Just the other day, Milyavskaya will receive documents on her divorce from Dmitry Ivanov, with whom she lived together for 9 years. The actress broke off relations with her husband after the news of his betrayals. The singer was very worried that her husband found another woman. Now she does not want to hear anything about the life of her ex-spouse - a serious resentment speaks in her.