The article has been automatically translated into English by Google Translate from Russian and has not been edited.
'Having lost a child in Kazakhstan, they decided to give birth to the next in the USA': an immigrant - about moving to America
Anara and Olzhas lost their long-awaited child a few years ago. After the tragedy, the family decided to give birth to the following children in America.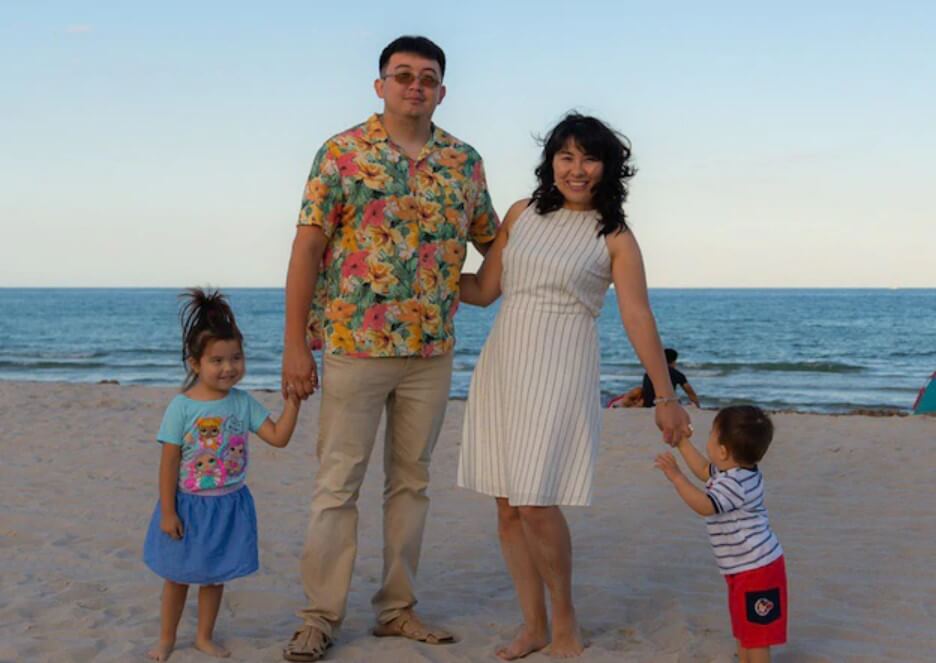 Anara comes from the village of Fabrichny (Kargaly), Almaty region. She married and lived in Kaskelen, and after a while the couple had a daughter, wrote NUR.KZ.
"Unfortunately, on March 11, 2014, a tragedy happened in our family. During childbirth, the vital organs (cervical vertebrae) of our first child, our daughter Dameli, were damaged. The child was completely healthy and the pregnancy was going well, but we lost our first daughter, who immediately after birth fell into a coma. All subsequent time - one year and eight months, she lived only due to mechanical ventilation and forced feeding through the esophageal catheter. Our daughter spent her entire little life in the hospital. We couldn't even take her home. "
Faced with such a heavy loss, the family decided to give birth to the next child in another country.
On the subject: Births in California as a business: how did a Russian woman start from scratch in the USA and become successful
"We looked at Israel, Germany and the USA. The choice fell on the United States, because there is medicine at the highest level, and doctors are fully responsible for human life. After choosing a country, we began to choose among states and cities.
There were two options - Seattle or Miami. We chose the city of Miami, which we do not regret. We went to the USA for the first time four years ago to give birth to our second daughter. The birth itself and the postpartum time went just fine.
The baby was born healthy. We all enjoyed it and we planned to return to this wonderful city after the next child. As for the American medical system, it is probably gone 100 years ahead of ours, so it's difficult to even compare them.
Now our family has two children - Amelie and Adi, who are growing up healthy and happy children. "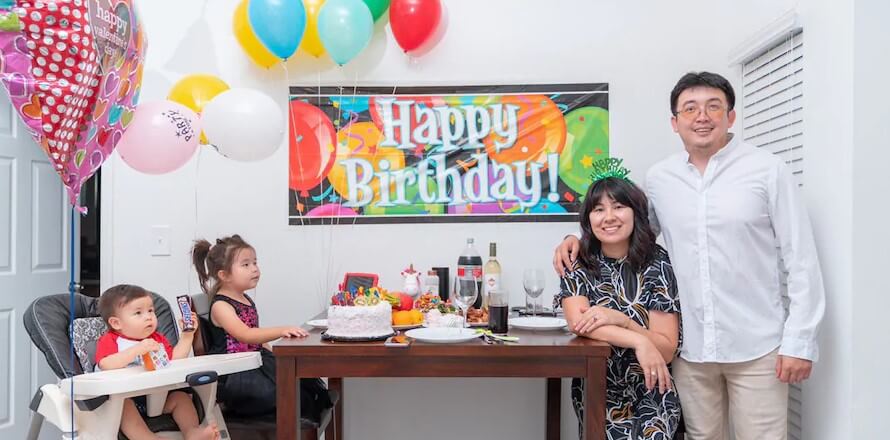 Now the family from Kazakhstan lives in Miami.
"It's endless summer! There is a wonderful climate in our city, the majestic ocean is nearby, you constantly feel a light breeze and fresh air. The state is favorable not only for the birth of the baby, but also for life.
Florida is one of the most developed states in America. There are relatively low taxes here. Florida has a population of more than 20 million, and this is the 4th largest population in the United States. "
Now Anara is engaged in organizing childbirth in Miami, because she, like no one else, knows exactly what is needed for the birth of a healthy baby.
"When organizing a trip for childbirth in the USA, future parents have many questions: how and which visa to get, how to go through customs, which doctor to choose, how to find an interpreter and housing for a short time, how to get documents for a newborn, etc.
On the subject: Immigrant mothers from Belarus compared births in the US and the UK
All these and other questions I help solve our compatriots, as well as help in the organization and maintenance of childbirth.
Our work is based on personal experience, on close cooperation with the best doctors in many American clinics and on the responsible approach of all members of our team to organizing each day of their stay in the United States.
Of course, with sufficient knowledge of the language and the presence of the attendants, you can organize everything yourself, but it is better to trust the professionals, who in many matters will help save time and money. "
According to Anara, from Kazakhstan to America come to give birth for various reasons.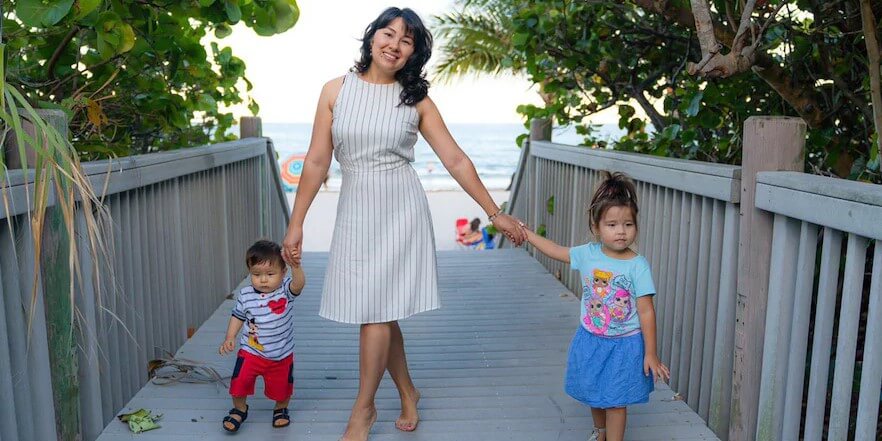 "Some want to get high-quality medical services for their money, someone wants to have a healthy child, someone is interested in their future life in the United States. There are those who come for childbirth with one purpose - to obtain citizenship for a child, which is understandable and quite normal.
But such people are very few. When a child is born in the United States, he becomes a full-fledged citizen of this country. A child is issued a birth certificate (certificate), on the basis of which a passport of an American citizen is issued.
A child will be able to change his citizenship when he turns 21. At this age, he has the full right to choose citizenship - the United States or the Republic of Kazakhstan. But all the parents who gave birth through us immediately issue an American passport for the child.
They can be understood, because this is a long-term investment of money in the future of a child who can one day come to the United States and use all the possibilities of the country. "
The Kazakhstan woman notes that knowledge and labor are valued in the States.
"If in America dollars grew on trees, then it would be called not America, but Wonderland. Nobody is waiting for you here with open arms. Here everyone gets what they deserve. One thing I can say: in America, knowledge, professionalism and decency are valued.
To buy a house and a car, as well as receive full medical care, you need to work. For those who want work is always there. But here difficulties begin: if you do not have a work visa or work permit in the United States, then, accordingly, they will not take you to many positions or take them, but they will pay much less.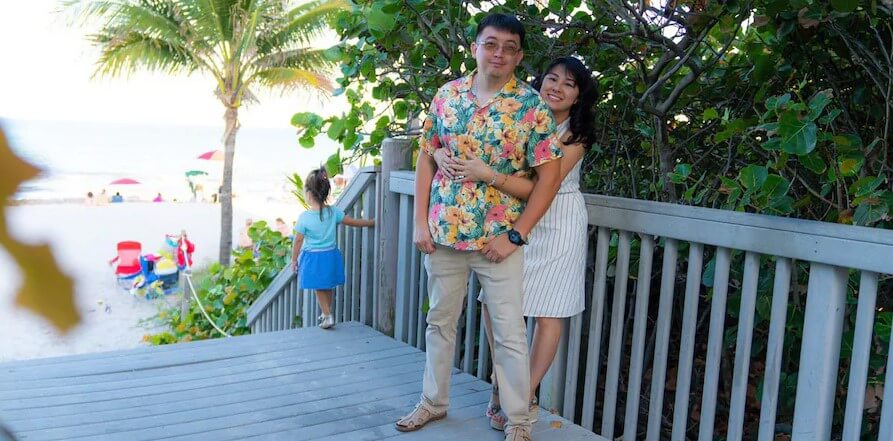 Therefore, it is very important to have documents in this country. If you have them, you can ensure a decent life for yourself, and in the future you can even become a millionaire. "
Anara is grateful to America not only for her two healthy children, but also for the changes in her life.
"At the household level, we have changed everything dramatically, since in Kazakhstan we lived as one big family with our husband's relatives. Someone always protected us, someone always cared about us.
And suddenly, overnight, we found ourselves in another country, in which different laws, mentality and way of life. Where there are no friends or acquaintances. That is, we started life anew - to study local laws, get used to the mentality, find friends and acquaintances.
We have become independent and self-confident. Our attitude to time has even changed - we simply do not have enough of it here. The most important thing is that we found out our worth, found out what we are capable of ".