The article has been automatically translated into English by Google Translate from Russian and has not been edited.
The latest applause: in Moscow, said goodbye to Galina Volchek
Many people came to say goodbye to the legendary actress and director in Sovremennik, writes Teleprogramma.pro.
Galina Volchek was carried on the last journey. Her death was a surprise even to the closest people. All the farewell speakers at the Sovremennik Theater spoke about this. A week ago, her birthday was celebrated in the theater, and no one could have thought that Galina Borisovna had only five days left to live.
"She was very active. She was so vigorous that she asked us all to leave her, and then she got up from her wheelchair, "one of the artists shared his impressions with friends.
On the subject: Actress and director Galina Volchek passed away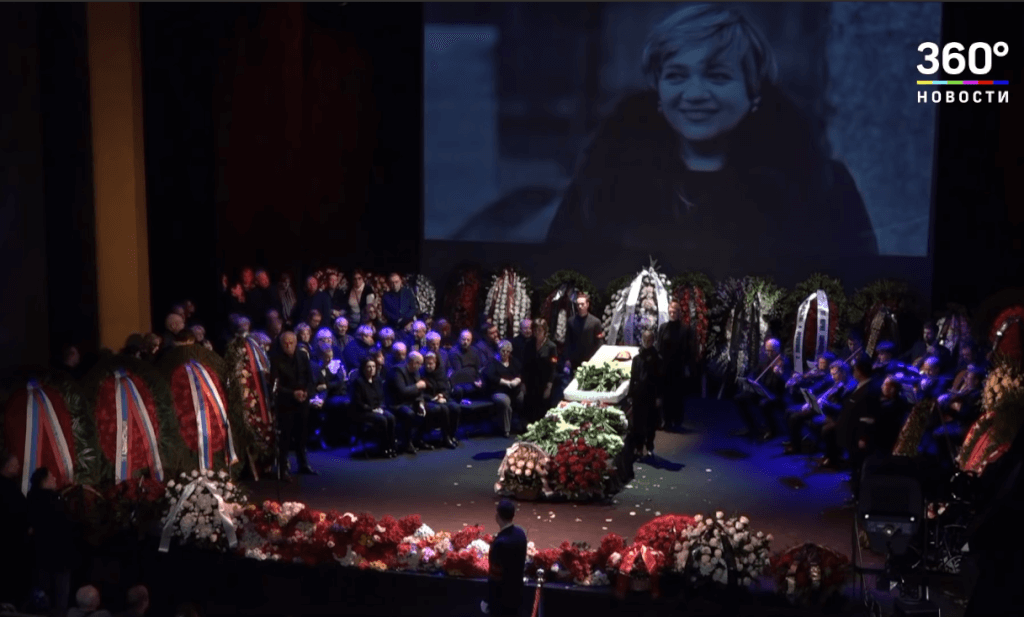 The Sovremennik Hall was packed with people. Fans and acquaintances took all the seats at 10 a.m. Relatives and closest friends sat on the stage, among them Tatyana Tarasova, Kristina Orbakaite, Konstantin Ernst. Friends approached relatives to say words of support. Some went to the microphone to say a few words about Galina Volchek, and they were represented by Sergey Garmash.
"She was like a sister to me. I'm sorry that we did not notice your illness, "Tatyana Tarasova could hardly restrain her sobs.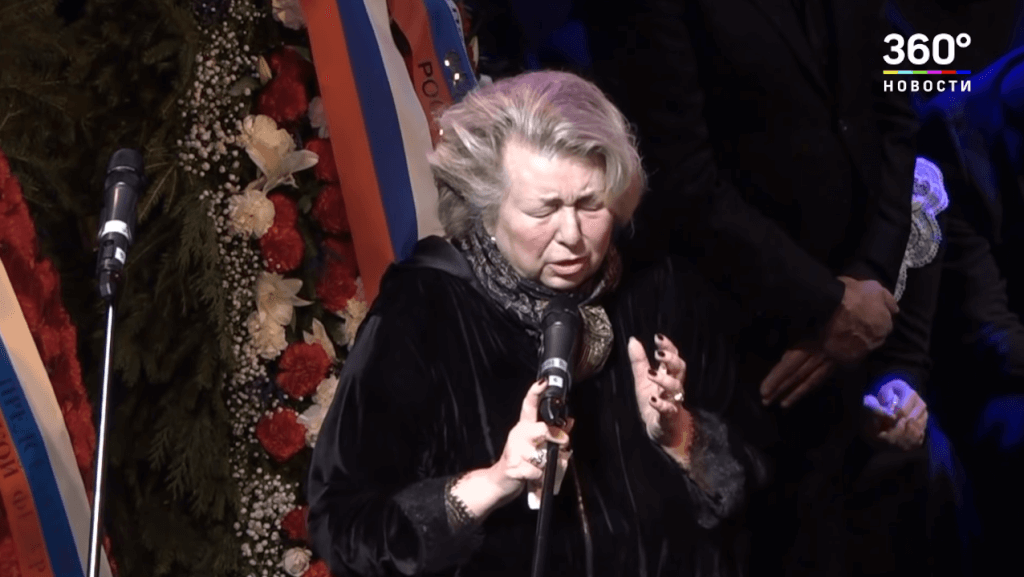 A stream of people continued to walk into the hall. The orchestra began to play.
"There are ten of them left. From that generation ... Seventy-five years is, I think, still young. But eighty is age. "
"Yes, eighty and older - this is serious. Boyarsky is still a boy, "the old women whispered, recalling the words of Alexander Shirvindt, which he had said a few minutes before, about" shells tearing nearby "and" the end of our era ".
"For all of us, she was just a guiding star. We were reaching out for her, she was an example, a bright, amazing, great woman. Now she will be a guardian angel for all who love her, who followed her. Thank her for everything, "said Christina Orbakaite.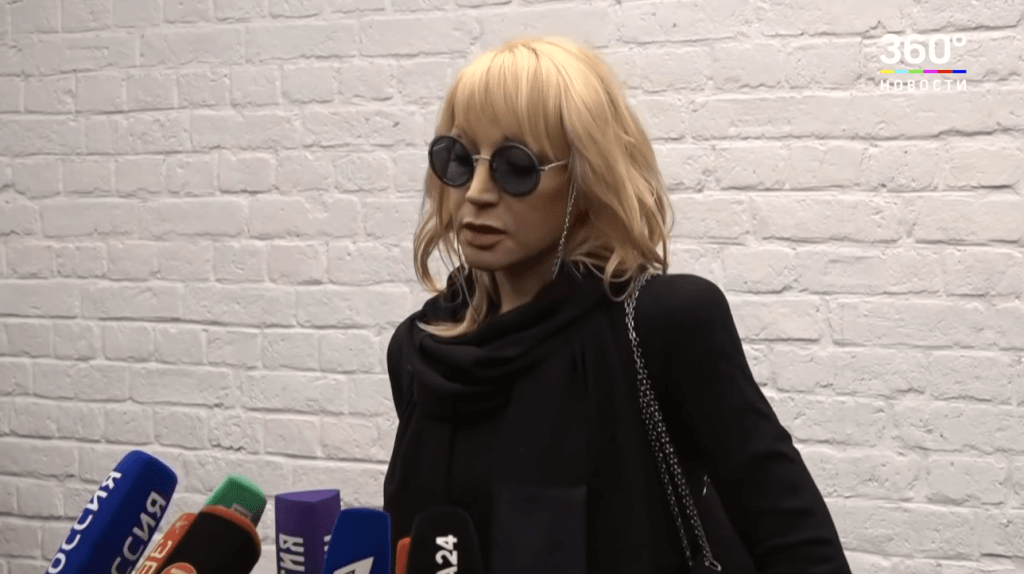 Maxim Galkin appeared on the scene.
"She was very courageous. She was strong-willed and strong. Galina Borisovna was a member of our family, she loved our children very much. - said Galkin. - Alla is not here right now. "She is experiencing this loss very hard, and physically cannot be here because of the very high pressure."
On the subject: 'Master, friend, grandmother for all our children': Russian stars mourn Galina Volchek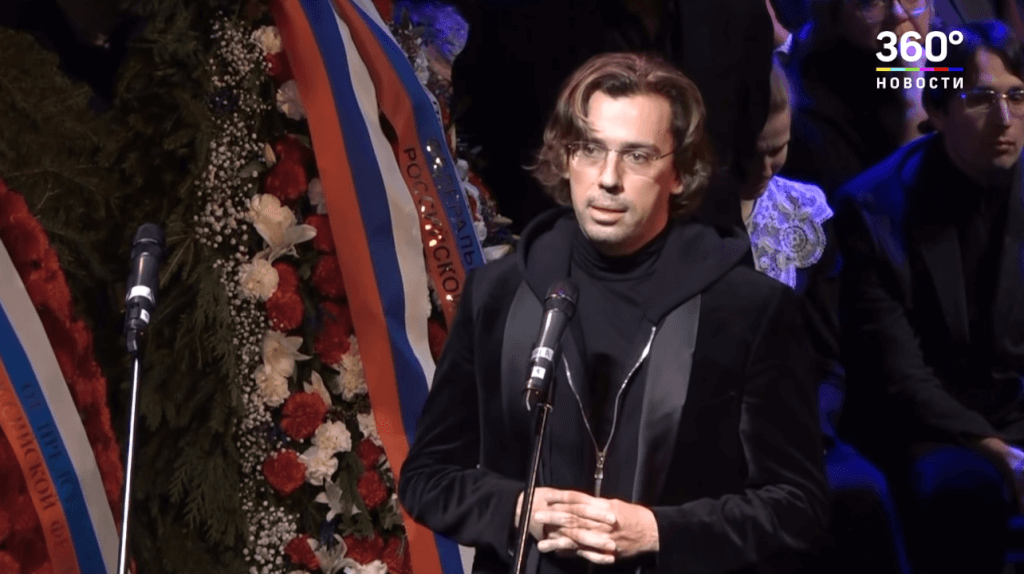 Volchek spoke about the unbending character and iron will of everyone who spoke on the panhide: Karen Shakhnazarov, Vladimir Mashkov, Alexander Shirvindt, Ingeborga Dapkunaite, Pavel Chukhrai, Mikhail Shvydkoi, Chulpan Khamatova, Avant-garde Leontyev, Alena Babenko, Alexander Adabashyan, Alexander Zakharov.
One of the last was Konstantin Ernst.
"For me, Galina Borisovna was the second mother. It's true. Warm, affectionate, attentive. She took the time to broadcast love to those who needed it. Such people do not die, they stay with us. "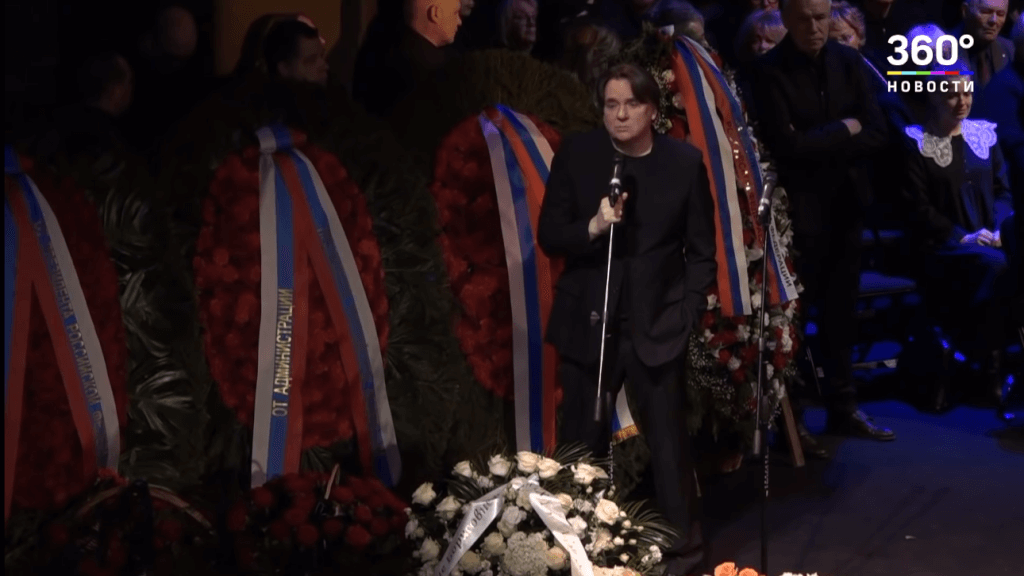 Theater employees are asking people not to linger in the aisles and, if there are no free seats in the hall, then go out.
"Well, wait a little outside. See what's going on. - the employee of "Sovremennik" points to the packed hall. - The boulevard was specially blocked for you. Well, get us right ... "
The flow of people wishing to say goodbye to Volchek is increasing. Someone sitting on the stage is brought water.
Sergey Garmash approaches the microphone: "The incredible happens in the theater these days. We look into each other's eyes ... We do what she wanted from us Galina Borisovna - we hold each other's hands. The magnificent seven went: Efremov, Volchek, Tolmacheva, Sergachev, Evstigneev, Kvasha, Tabakov. Now they will all meet upstairs. Those who want to say goodbye to Galina Borisovna in the cemetery can go there. "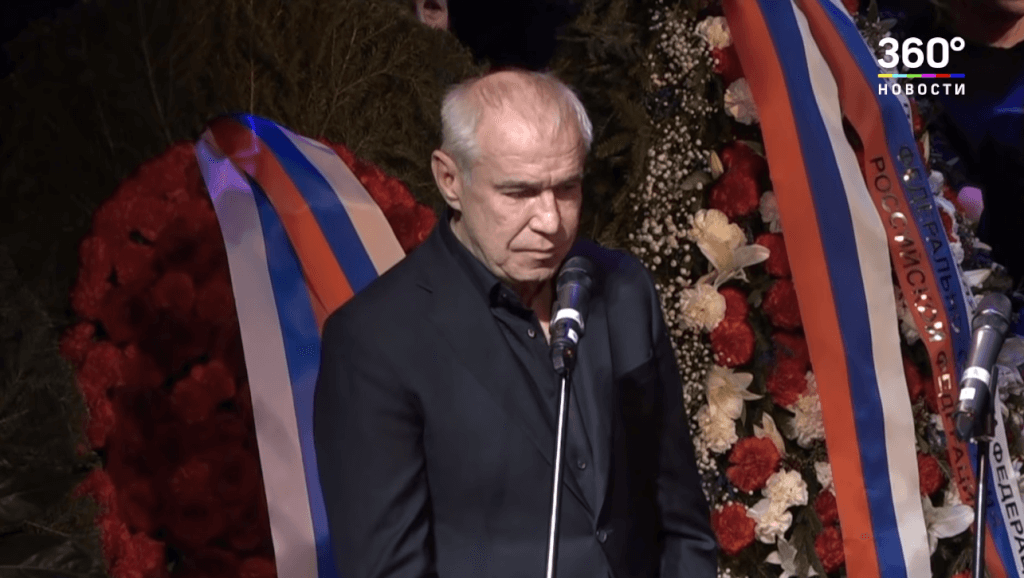 After a few seconds, Garmash asks everyone to start leaving the theater so as not to delay the funeral, because after two or three hours it will begin to get dark.
At parting, the recording of Galina Volchek's last speech was heard. The recording was made on the actress's birthday on December 19. According to the People's Artist of Russia Sergei Garmash, that day there was a skit in the theater, after which Volchek turned to the troupe, writes "RBK ".
"Only for our company, you all cling to each other and understand that you are a wall that cannot be broken if you are all together. If you hold on to each other so tightly, "Volchek said.
Spectators diverge. Someone is crying. On the blocked Chistoprudny Boulevard, about a thousand people gathered. Behind the fences, together with the audience - Yarmolnik, Nikita Vysotsky. A few minutes later they will take out the coffin with the body of Galina Volchek and the last applause in her life will be heard.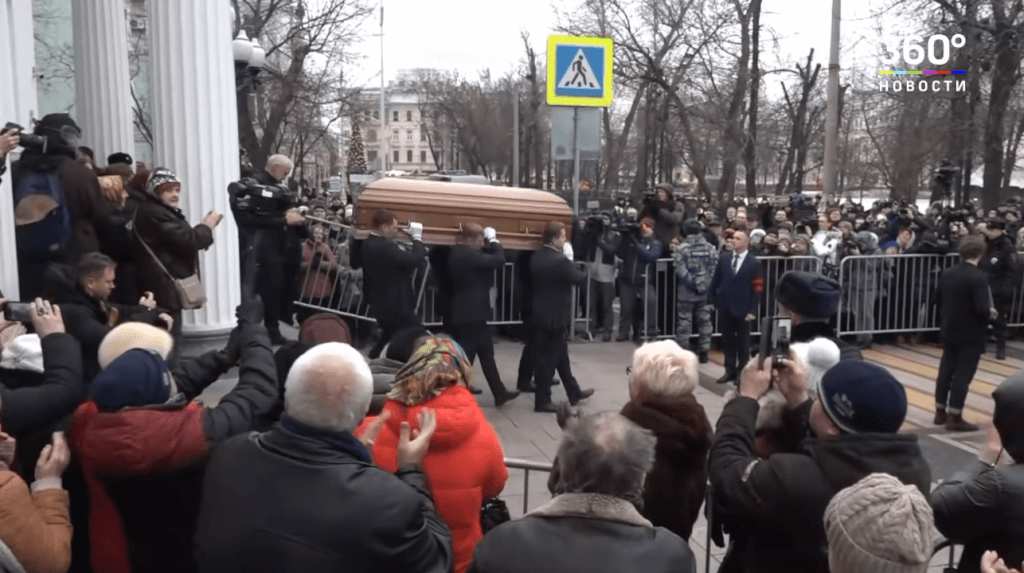 Galina Volchek was buried at the Novodevichy cemetery. This was reported by "RBK " in the press service of the theater.
"Yes, the funeral took place, we confirm the information," the press service said.
«РИА Новости» with reference to the theater writes that Volchek was buried next to the grave of director Mark Zakharov.
The artist of Sovremennik died on December 26 at the age of 86. Three days earlier, Volchek was hospitalized due to lung problems.