The article has been automatically translated into English by Google Translate from Russian and has not been edited.
Popular American brands, rooted in the USSR
When buying products of a famous American brand, we are completely confident in its quality and reliability. However, few people know that the roots of many brands originated from the territory of the former Soviet Union And Russia.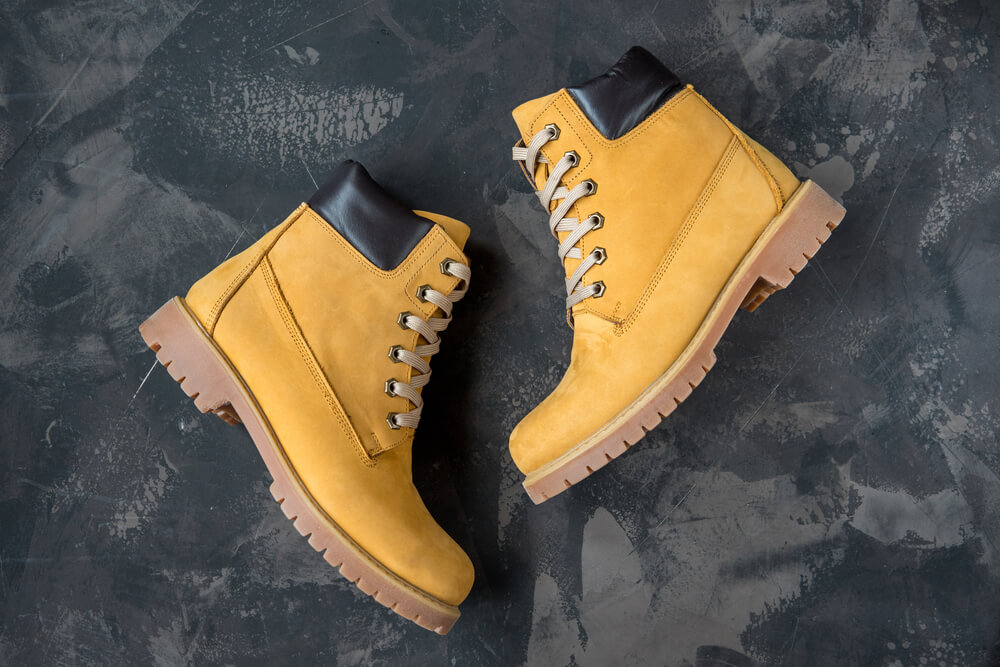 Max Factor
Famous company Max Factor founded by a native of southern Russia, Maxim Faktorov in 1930, and still occupies a leading position in the industry of decorative cosmetics. Like many celebrities, Maxim made his way to glory out of poverty. At the age of eight, he became a student of a dentist-pharmacist, tried himself as a theatrical make-up artist, was engaged in the trade of cosmetics and studied the art of drawing up recipes for changing a person's appearance.
By the age of twenty, he opened his first perfume shop in Ryazan, and then, moving to Moscow, his first store, where, along with ordinary goods, special hand-made creams, perfumes and blush were sold. This cosmetics has gained particular popularity among theatrical actors. Glory was not long in coming - Maxim Faktorov became the supplier of the imperial theater, and then the royal family! In 1904, an enterprising young man leaves for America. First in St. Louis, and then in Los Angeles, he opens a cosmetics company under a new name. MaxFactor. In 1914, he invents a new cream base for film actors, literally making a revolution in facial toning tools. The company's worldwide fame was brought by the idea on which the product advertising was based: "Every girl with cosmetics from Max Factor might look like a movie star. " And it allows Max Factor remain one of the most popular brands in the world.
Hollywood and Metro Goldwyn Mayer
The symbol of America Hollywood was in fact also created by immigrants from the USSR. Film studio founders Warner Brothers - four brothers Voronovs from Belarus (they are also Warners). And the famous film company Metro Goldwyn Mayer created by Louis Bart Meier, born Lazar Meir from Minsk and Samuel Goldwyn, born Shmuel Goldfish from Warsaw.
Chevrolet Corvette
Russian creator of the legendary American Chevrolet Corvette sports car Zachary Arkus-Dantov was born in 1909 in Russia. In 1953, Zachary saw a prototype Chevrolet Corvette and this meeting made an indelible impression on him. He wrote a letter to the chief engineer Chevrolet Ed Cole with his vision of what the future serial car should be, with detailed technical calculations. At the company, the letter made such a strong impression that lead engineer Maurice Ollie invited Zacharias to come to Detroit. In May, 1953, Arkus-Dantev, entered General Motors, the Chevrolet division, where it developed America's most famous sports car. On May 1, 1953, he began his work as an assistant. Active, racing experience and engineering skills allowed Zechariah to quickly move up the career ladder and lead the sports car department. Over the years working in Chevrolet He made a huge contribution to the success of the brand.
Jeans by Levi Strauss & Co
Not only Levi Strauss, but also the emigrant from the Russian Empire Jacob Yofis had a hand in the birth of the famous denim brand. In 1869 he opened a sewing studio in Reno. He bought materials for orders from a seller from San Francisco, Levi Strauss, who was engaged in the production of outlandish clothing for that time from dense cotton fabric. One day he received an order from a woman who asked to make strong pants for her woodcutter husband. Then it occurred to Davis to secure the pockets with metal rivets. Seeing that the innovation was in demand, Davis decided to patent it, seeking help from Levi Strauss. Thus began their long-term fruitful cooperation. It all started with a letter in broken English: "The secret of these trousers is in the rivets on the pockets. The demand for trousers here exceeds my capacity. I charge three dollars for canvas pants, and two and a half for blue ones. The neighbors are jealous of my success and my income, so I want to register the rivets with a patent document. Soon rivets will be everywhere, everyone and everyone will start making them, and then you won't get any money.
Therefore, gentlemen, I am making you this proposal: you are issuing a patent in my name, because it was I who invented to put rivets on my pants. The costs will be $ 68 for everything. For you, this is a trifling sum compared to the big improvement in work clothes. I use rivets on all types of clothing - coats, vests and pants. Such clothes will be well bought up and the expense will pay off ... ". Something like this wrote Yakov Yofis to his future companion Levi Straus in July 1872. And a week later, an application was submitted from both of them.
Checker Cab Manufacturing Co
Morris Markin was born 15 July 1893, in the city of Smolensk. The poor Jewish boy went to work at the age of 12 for years, he worked as a peddler of goods in a large Smolensk store, distributing food, textiles and other goods. At the age of 19, he decides to immigrate to the States, where his two uncles already live. Not knowing English and not having money (he had a 1,65 dollar with him) he turns out to be on Ellis Island, through which millions of immigrants passed. But he does not have the banal 25 dollars to be released from the immigrant camp in New York, the janitor working in the immigration department lends them to him.
In 1922, the 29-year-old emigrant from the Russian city of Smolensk, Maurice Markin, founded Checker Cab Manufacturing Co - car factory specializing in the manufacture of taxis of its own design. In the twenties criminal "checker" became the favorite machine of the Chicago gangsters. In a spacious taxi it was convenient to hide alcohol and leave for business: 6 – 9- the local salon easily accommodated the whole gang. In the year 1956 appeared A10 Checker Is America's largest sedan. Its ennobled version - Marathon 1960, and became the legendary American "yellow taxi". By the way, it was he who invented the cubes on the sides of the car - a former resident of Smolensk, Maurice Markin.
Famous Yellow Timberland Boots
Nathan Schwartz, who gave life to the famous shoe brand Timberlandwas born in Odessa, in a family of poor shoemakers in 1902. Before the outbreak of the First World War, he and his parents moved to Boston, where he continued his studies at the shoemaker. Already from 16 years, Nathan had to earn a living working as an apprentice shoemaker. But the prospect of working his entire life as a hired worker didn't hurt him. Nathan Schwartz, in spite of everything, decided to radically change his destiny and try to achieve something more. His cherished desire was to open his own business. In 1965, together with his sons, he invented the technology of seamlessly connecting rubber soles of shoes with leather upper, performed with a special press. They invented a new unique technology that had never been used in the manufacture of shoes before.
Its essence lies in the fact that with the help of a press, using high pressure, the leather upper of the shoe was connected to a rubber sole. As a result of the use of this technology, the need to sew the upper thread of the shoe to the sole was eliminated, and as a result, the shoe became waterproof. Already in 1973, the first batches of shoes were released, one of the slogans for which was "If you like Timberlandtreat them as badly as possible. " So Schwartz went down in history, making the brand's products widely popular outside the United States.
Ralph Lauren
The creator of the famous brand Ralph Lauren was the son of Frank Livshits, a Soviet emigrant, from the Belarusian city of Pinsk. His parents were from Belarus, who met in the United States. The first success came to Lauren in 1967, after creating a wide tie model, as opposed to the then narrow one. In 1968, he launched his own brand. Polo Ralph Lauren, and a year later opened the first store. Now Ralph Lauren - one of the most popular brands of clothing in the world.
Ralph Lauren said: "My wife has good taste and her own style. When she wore shirts, sweaters and jackets bought in men's stores, people always asked where she got it. Her appearance was associated with young Katherine Hepburn, a rebellious girl on a horse with hair flowing in the wind. I created shirts for her. "
Fantasy Isaac Asimov
American science fiction writer Isaac Asimov, who wrote about 500 books, a multiple winner of literary awards, Hugo and Neybyul, was born in 1920 in the town of Petrovichi, Klimovichi district, Gomel province (now this is Shumyachsky district of the Smolensk region) and was given the name Isaac Yudovich Izhevsk in birth (this is the Shumyachsky district of the Smolensk region) and he was given the name Isaac Yudovich Oz, and he was born in Isaac Yudovich Oz.
Writer Sidney Sheldon
The famous writer Sidney Sheldon, whose real name is Shekhtel, also has Russian ancestors. His novels have been translated into 56 languages ​​and published in more than 300 million copies in 100 countries of the world, 25 films have been shot based on his scripts. The writer admitted that he sees and feels the drama precisely because his ancestors are Russians.
And, of course, from the former "ours" and the aircraft designer and father of the American helicopter industry Igor Sikorsky, and the inventor of television, Vladimir Zvorykin, and Alexander Ponyatov, who created the world's first video recorder. And, it goes without saying that in the list of people who have made modern America, the co-founder of the company is far from the last place Apple Lossless Audio CODEC (ALAC), son of a native of the USSR Steve Wozniak and the creator of a search engine Google Russian émigré Sergei Brin is a computer genius that Russia has lost. And this is all just a small part of what the United States received from the former USSR.