The article has been automatically translated into English by Google Translate from Russian and has not been edited.
Popularity at all costs: how young bloggers die for likes and for an absurd accident
Since June 21, the entire Internet is replete with headlines about the death of an 18-year-old blogger Nastya Tropitsel. And just a few days later, under similar circumstances, Alexander Diablo R1 died, reports Woman.ru.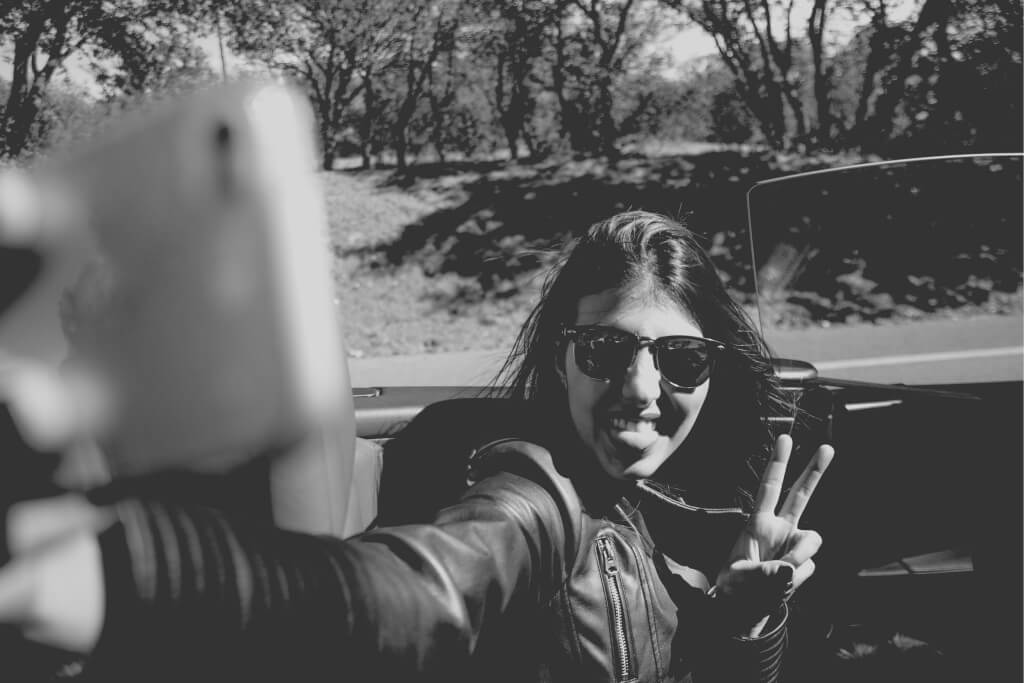 Waking up in the morning, a rare person will think that today may be the last. Alas, tragedies happen. Already that day, Internet users mourn the 18-year-old blogger Nastya Tropitsel, who crashed on a motorcycle in Bali.
Nastya Tropitsel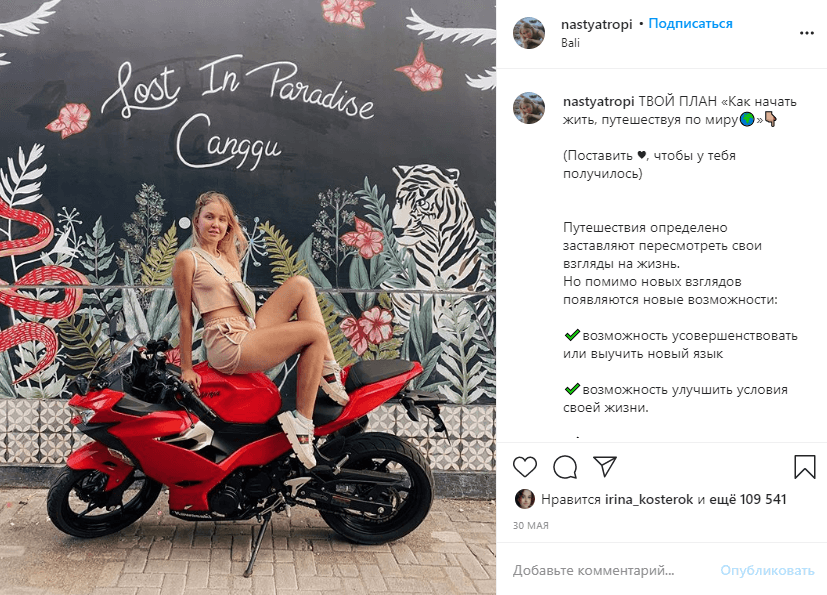 The girl has long managed a bike, in addition, according to friends, she always followed safety rules and did not drive more than 80 km / h. Unfortunately, this did not save her from a tragic accident.
Nastya was an idol of youth: from the age of 15 she already traveled alone, actively developing her blog, thanks to which she began to make good money. By adulthood, the girl had the status of a millionaire and more than 1 million fans around the world.
Today, they all dedicate touching posts to Nastya and thank them for inspiring them, and by their example they showed that you can achieve any heights if you believe in yourself and never stop.
Regrettably, this is not the first time that young, talented and popular guys passed away suddenly.
Alexander Diablo R1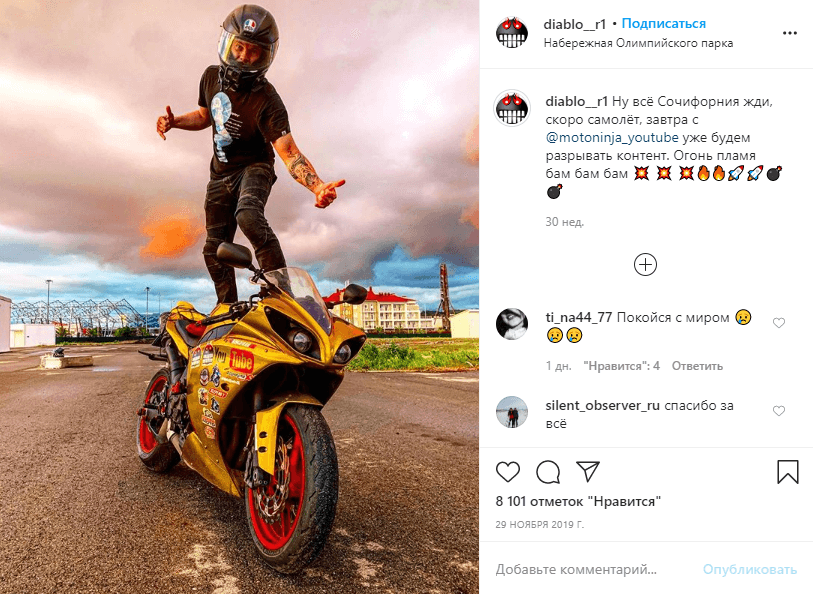 PilotZX6R writes that Alexander was driving from Tambov to Volgograd and crashed into a truck when overtaking. "We talked about his driving style more than once, but he didn't listen," the blogger wrote, noting that "luck ends sooner or later."
The tragedy was preceded by several mystical circumstances. Before the very last trip, the "iron horse" of Alexander did not start for a long time, although the motorcycle was fully operational. And already on the road, just a few hours before the accident, the lock on the jacket broke with the pilot of the bike. The universe seemed to warn Alexander that death awaited him. Dying guy videos:
More than 1 thousand people have subscribed to the Alexander Diablo R200 channel on YouTube. The deceased did video reviews of motorcycles and cars, talked about tuning and long trips, repeatedly posted a video about movement at speeds above 200 km / h.
Arslan Valeev
In September 2017, the public was shocked by the death of blogger Arslan Valeev. The 32-year-old was the author of the popular Private Exotarium YouTube channels about snakes, lizards, crocodiles, and BobCat TV about lynxes and other wild cats.
Arslan had such a hobby since childhood: at 13, he secretly bought a snake from his parents, at 18 he entered the Faculty of Biology. At different times, cubs, spiders, lizards lived at his house.
There were also snakes - his main passion and love. After university, Valeev worked for various private companies, worked at the zoo, and then began to create public posts on social networks. By the way, he led the channel about cats with his wife Ekaterina.
It was a quarrel with his wife that preceded the tragedy.
The blogger accused his wife of treason, after which he attacked her. Catherine did not become silent about the assault and published the details of the conflict on her Instagram. After a while, Arslan publicly apologized to his wife, but there was no peaceful reunion.
Apparently, in desperation, Valeev took an extreme step. Arslan often went live, where he talked about his snakes, their features, and safety measures.
On the subject: Five-year Russian woman makes millions by showing off the chic life on YouTube
On September 23, 2017, his "companion" was the black mamba - the most dangerous poisonous snake, which, however, is not aggressive and does not attack for no reason.
In the wild, she completely avoids meeting with a person. Only when he senses an imminent threat, does the black mamba take a menacing pose and attack.
Arslan provoked a snake, and she bit him. Deadly poison began to act instantly.
Hundreds of people live watching what was happening and did not understand what to do. "Actually, I'm dying. Farewell, "said Valeev, after which he lost consciousness. Indifferent subscribers, departing from the shock, called an ambulance, but they could not save the young man: with such a bite, the antidote should be administered immediately.
What prompted Valeev to such an act is still a mystery. Only a few believe that his death is an accident. Most agree that Arslan thus wanted to attract the attention of his wife. And in addition to the whole country.
Pavel Petel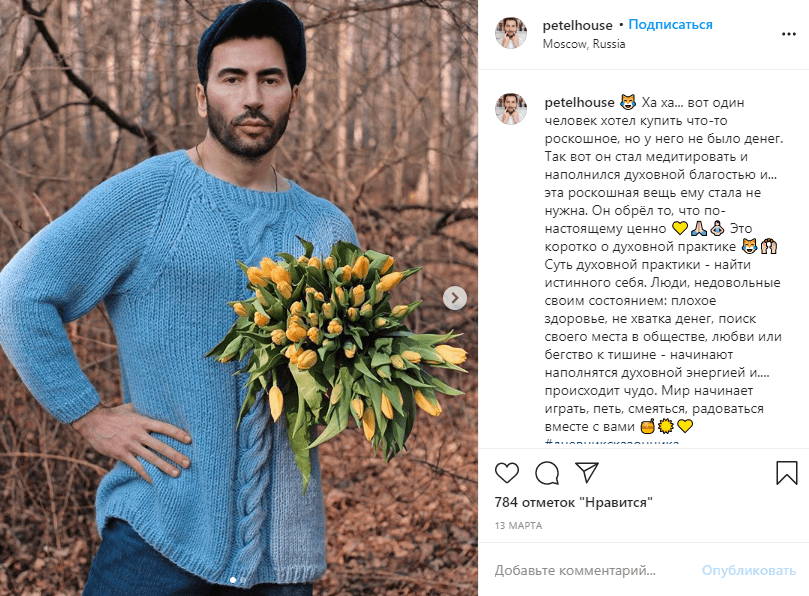 For his shocking image, he received the nickname "Russian Conchita Wurst", although he himself preferred to compare himself with the burlesque queen Dita von Teese. The blogger Pavel Petel became famous thanks to his extravagant, even scandalous appearance, the Yabogachka commercials and vivid erotic shows that were talked about not only in Russia but also abroad.
"Many perceive me as a primitive erotic character and even a pornstar. It is very funny and sad at the same time. I was on the covers of many American, Canadian, European magazines. I am considered an international phenomenon, devoting me covers and watch releases on CNN. But I'm tired of the hype and the untruthful information about me on the Internet. I even feel a little empty. I am known on both sides of the Atlantic, but I have no protection from negativity in real life, "admitted Paul, but he was not going to give up his nature.
Moreover - in separate interviews, the blogger noted that he was not afraid of gopniks, since not everyone dares to attack a 110-kilogram man with a height of 185 centimeters.
For this he was loved - for his courage and desire to be not like everyone else, for the destruction of stereotypes, for positiveness and brightness. "I don't know what shocking is and I never tried to tease people around with scandals that happen because of a lack of understanding of the essence of my work. To entertain, to amuse and, if you want, to excite - yes! " - emphasized the blogger.
Looking at Paul, many certainly assumed that he was gay. Petel fiercely denied these rumors, insisted that people do not confuse the stage image and real life.
At the same time, the blogger openly supported LGBT communities, and spoke mainly in gay clubs.
In his 40s and a half, Paul seems to have just gotten into the taste of life, made grandiose plans. "I dream that one day I will be able to realize my plans and for this I will have opportunities. I do not rest abroad and do not buy luxury goods. All that I earn, I invest in my show. Like most ordinary citizens, I travel in the subway and until recently I didn't even have a good mobile phone, "Petel confessed in an interview several years ago.
Alas, the intended one will not come true. On April 4 of this year, Pavel, as a citizen of Ukraine, went to the Migration Center to submit documents for work in Russia. Having done everything necessary, Petel wrote a message to his best friend Sergei Ostrikov that he was going back to the subway, after which he stopped communicating. After a while, the comrade panicked and posted on his instagram post that Pavel was gone.
On Monday, April 6, Ostrikov said that the Loop had passed away.
It turned out that on the way to the metro from the Migration Center, the blogger caught a ride, where he sat in the front seat. The car, racing at a speed of 200 km / h, flew into a truck parked at a gas station. Three of the four people in the car died. Later it turned out that the 16-year-old was sitting behind the wheel.
On April 13, Sergey Ostrikov informed everyone who was indifferent that the ashes of Pavel were transferred to his family on neutral territory between Russia and Ukraine.
"I get tremendous positive energy from my fans, whom I really love. I'm doing everything with love and I'm sure that my work makes our world kinder and brighter, "wrote Pavel and was right. For many fans, his death was a real tragedy: "He was almost a native person to me," "It became very sad. He has such a cozy instagram "," The kindest, lamp and pleasant person ".
Andrey Vasilenko
23-year-old Andrei Vasilenko in his native Kharkov and beyond was known as Amigosa. The guy had this nickname on Instagram, and there were more than enough subscribers. From a young age, Andrei was fond of cars, participated in street races, to which he dedicated his microblog.
Bright expensive cars, speed, music, attractive appearance - it is not surprising that Vasilenko was popular.
However, the guy's heart belonged to one and only. It was with her that Andrei went out of town on May 1, 2018, to spend time together after a recent reconciliation. The irreparable happened on the Kharkov-Volchansk highway: an SUV flew into Vasilenko's car at great speed.
Andrew took the whole blow on himself and died instantly. His beloved practically did not suffer.
"A couple of minutes after the accident, I approached the body, but did not feel for a pulse ... We pulled the girl out of the rumpled Corvette: she had no injuries - just a couple of scratches. She ran, looked for phones to call her family. Was in a state of shock. Then she sat near the body, cried, stroking Andrey on the head. Then the doctors took her away, "an eyewitness recalled.
The shots from the scene of the accident, of course, are shocking: the blogger's car turned into a pile of metal. There are no chances to survive. The culprit of the accident, who was in a strong alcoholic intoxication, did not admit his guilt, and the fact that he was driving, denied in every possible way. Moreover - the man was indignant that he had crashed a car for 100 thousand dollars, and frightened those present with a traffic police certificate, which turned out to be fake.
On the subject: 'Do not believe the Internet': the blogger took a photo in IKEA and made everyone believe that he was relaxing in Bali
According to father Andrei, his son has been driving since he was young and, despite his passion for extreme sports, has always been a cautious driver, and he also did not use alcohol or drugs.
In addition, the road on that track is bad, and you simply can't drive there at the high-speed sports car Vasilenko. Another thing is an SUV.
On the last journey Andrei was seen off all of Kharkov: relatives, friends, as well as several hundred friends, motorists from various cities of Ukraine. In honor of the deceased guy, the comrades staged a rally. The verdict to the culprit of the accident has not yet been handed down.
Pavel Shputenkov
Pavel Shputenkov belonged to those bloggers whom likes and subscriptions only spur to invent new ways to please the public. That's why the guy died: for the sake of action-packed content, the 41-year-old man and his friend put themselves in danger. Alas, deadly.
Pavel led a YouTube channel called "Road to film," and talked about extreme travel.
More than 600 thousand subscribers watched as Pavel makes mini-films and slowly goes to his dream - to shoot an art picture.
"I believe and know for sure that there is not a single uninteresting person on this planet, the life of every earthling is worthy of either a book or a film. We will consider that this is the motto of Road to film, "the blogger confidently stated in the description of his channel.
We must admit that the fans adored not only Paul, but also everything that he did; they were looking forward to each new release.
From here the blogger's excitement woke up: his ideas and videos became more and more extreme and dangerous. So, Shputenkov discovered underground rivers: a blogger went down there with diggers. By the way, Shputenkov became famous for his rafting on the underground river in Moscow.
In July 2019, Pavel went to St. Petersburg to shoot another video, accompanied by Alexei Kulakov, known as the Digger Megavolt. At some point, the men stopped communicating. Searches were announced.
On the subject: "She humiliated my dignity": 24-year-old Russian blogger brutally killed her lover. PHOTO, VIDEO
On July 27, Pavel and Alexei were found dead in one of the sewers on Karpovka embankment.
At that time, there was an abnormal heat in the cultural capital, which could have caused the death of two extreme people. Digger tried to lead the blogger into the underground collector, but did not take into account that poisonous gases accumulated on the surface of the well due to the high temperature. Men simply suffocated. "Most likely, they were poisoned by gas, which is why Paul fell from the ladder. Alexey must have tried to help him, but he himself was poisoned, "suggested digger Daniil Davydov.
For Road to film fans, Paul's death was a tragedy. According to them, the blogger was a very kind and helpful person who did not need hype. In memory of Shputenkov, Internet users recalled all his good deeds and dreams. Fans even made a petition demanding to perpetuate the memory of Paul in the feature film - as he had dreamed. Alas, the picture has not yet been taken.
Dmitry Malov
In recent years, computer games have ceased to be just a way of spending time. Today it is a serious sport, big money, industry. Hence the mass of gamer-bloggers who do reviews, share chips, tell secrets.
One of these was the 18-year-old Dmitry Malov from Ulyanovsk: almost 400 thousand people were subscribed to his YouTube channel about the Minecraft game called StevePro. In his hometown, the guy was considered a megastar.
With a computer mouse, Dmitry was controlled with a bang, but at the wheel of a car he felt not so confident. And yet, by the age of majority, the guy already had a driver's license and a car.
On December 18, 2019, Malov, along with two friends, decided to ride around the city.
According to the news bulletins, at some point Dmitry violated the rules of the traffic rules and, having lost control, did not manage to react in time, because of which the car rolled over with the guys and flew into the ditch. Dima died on the spot, one of his friends was in intensive care, and the second was practically not injured.
On the subject: 'Blogger of the Year' invented ancestors who became victims of the Holocaust: exposing her killed
Comrades and numerous subscribers for a long time could not come to terms with the death of a young man. They were sure that it was a joke or a social experiment. In social networks even polls were conducted, according to which more than half of those who voted believed that Malov was alive.
Alas, Dmitry really died. However, his channel continues to live: new reviews of all kinds of games are regularly published on it. It turned out that in this way the sister of Malov decided to honor his memory and continue the work that his brother loved so much.
Valentin Didenko and Natalia Monakova
The tragedy occurred in one of the halls of the Ninth Val bath complex, rented to celebrate the birthday of blogger Yekaterina Didenko.
At about 20:30 p.m. several party participants were placed in the swimming pool until the exact amount of dry ice was determined. We are talking about solid carbon dioxide, which is usually used in refrigeration units for food. When released into water, this substance emits a large amount of carbon dioxide, which is accompanied by the effect of thick fog.
On the subject: Threw away her husband's things and inflated the prices on Instagram: how does the blogger Didenko live after the death of her husband
According to the interlocutor of RT, during the chemical reaction a large amount of smoke was formed, due to which three people lost consciousness. Two - Yuri Alferov and blogger Natalya Monakova (both - born in 1995) - died on the spot drowning in water. By the time the police arrived at the scene, the victims were dead for about 20 minutes.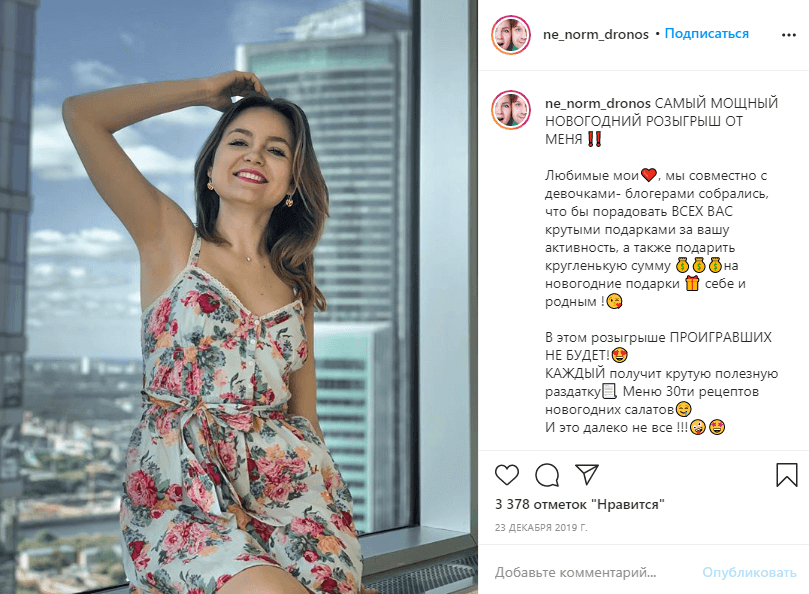 Five more victims were taken from the scene of the tragedy to the hospital, where Valentin Didenko (born 1988), husband of Instagram blogger Ekaterina Didenko, who celebrated her 29th birthday in the bath complex, died in intensive care.
Entertainment with dry ice and the last minutes of the life of friends and husband, the blogger broadcast on social networks.