The article has been automatically translated into English by Google Translate from Russian and has not been edited.
US police are looking for a woman who comes to someone else's wedding and steals gifts. A PHOTO
The police prey on an American who comes to other people's weddings and steals gifts worth thousands of dollars there.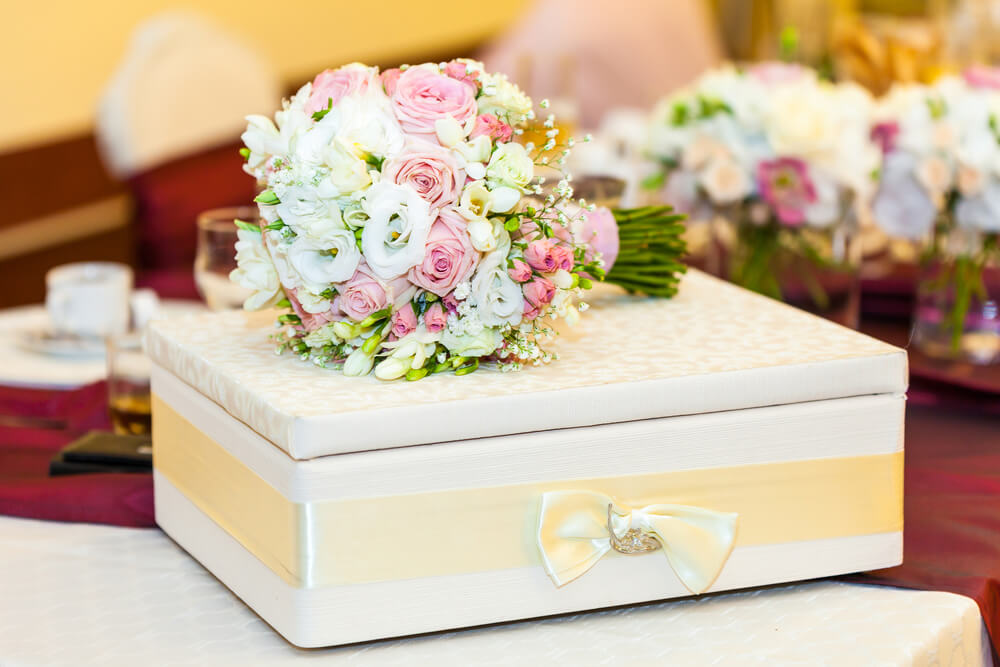 The suspected woman ruined at least three weddings starting in December 2018. For information about her, a reward of $ 4000 was offered, writes Sky. It is known that a fraudster comes to wedding parties without an invitation and steals gifts that were presented to the newlyweds.
Detectives believe the suspected woman was pretending to be a guest and appeared at least three weddings in the San Antonio area of ​​Texas, from where she took away gifts worth thousands of dollars.
The police released footage from CCTV cameras - they captured a woman who is wanted in connection with theft.
On the subject: After an unsuccessful wedding, 49-year-old husband could not remember his wife
As reported on the Crime Stoppers page of Komal County on Facebook, 4 will receive thousands of dollars for someone whose information about the criminal will lead to her arrest.
"Let's not let her ruin someone's special day and get her to be tried," it said.
A detective from Comal County said the exact amount of the damage was unknown.
"It seems our suspect has found a profitable way to make a living and figured out quite cleverly how to do all this," the detective said.
One couple, Brittany and Andy Flores, learned about the theft of her wedding gifts when she was on her honeymoon.
On the subject: Xnumx wedding sign that marriage won't last long
When they arrived at the Mexican resort of Cancun, Flores's mother called and asked which of them was picking up gift cards from the wedding table. The newlyweds were in shock.
"When we first found out, it was kind of a devastating feeling. Then, when we found out that this happened to other people, we thought: "Wow! This must be stopped. "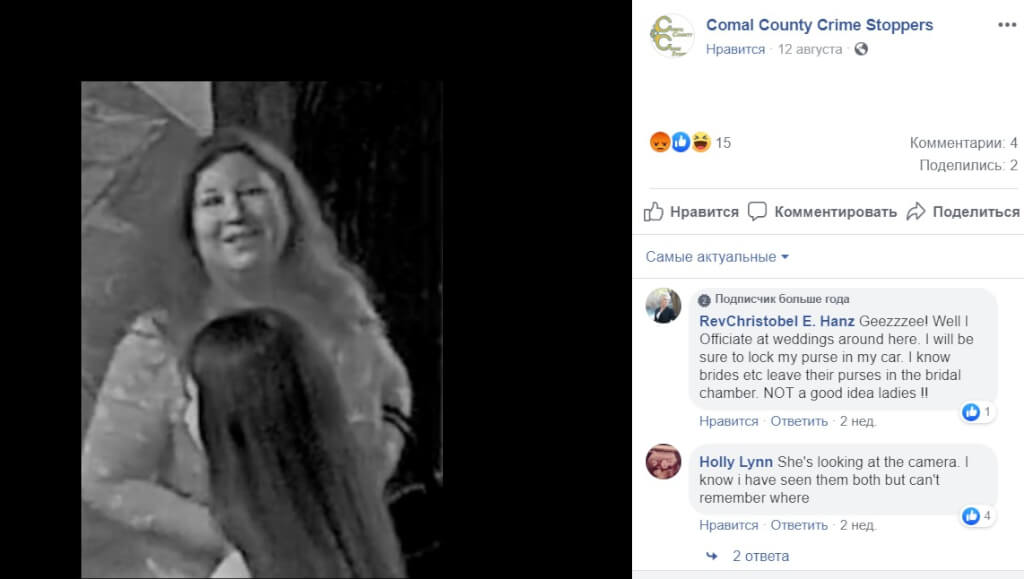 The newlyweds said that they recognized the woman and believed that she had stolen hundreds of dollars in cash and several thousand dollars in the form of checks and gift cards.
But they said they were determined not to let the criminal "take their holiday away."
Mrs. Flores added: "She cannot steal our love."