The article has been automatically translated into English by Google Translate from Russian and has not been edited.
Police are looking for an American who killed her husband, stole someone else's identity and fled to Florida
After killing her husband and escaping, a woman killed an American-like self and stole her identity, still remaining on the run.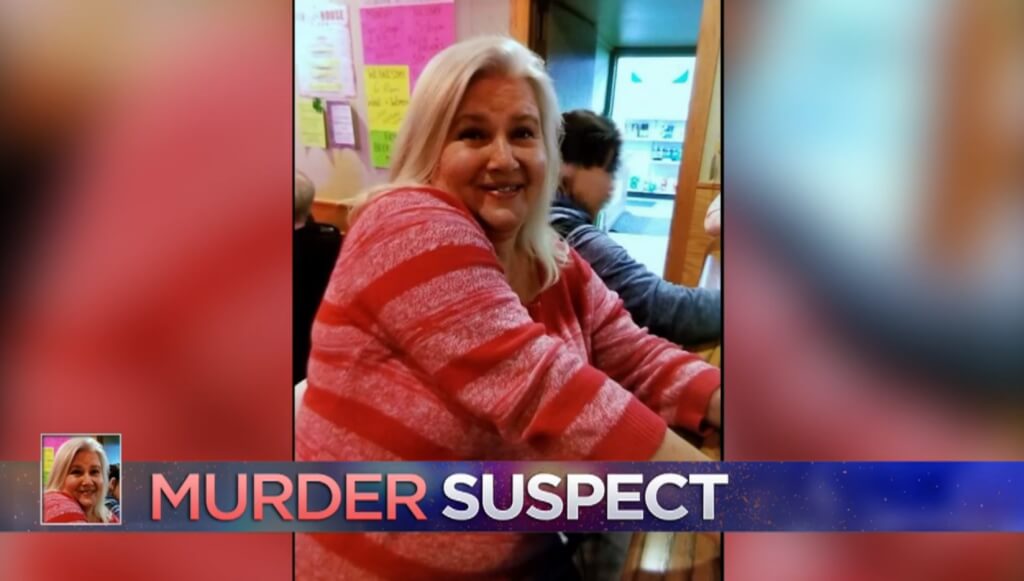 The Dodge County Sheriff's Office and the District Prosecutor's Office are preparing second-degree murder charges against Lois Reese after the murder of David's husband. This was announced by Sheriff Dodge Scott Rose.
His criminal path Reese started 23 March in Blooming Prairie. Her husband's business partners had not seen him for more than two weeks, so they asked to check the condition of the man. Police went to the couple's home in Blooming Prairie and found him with several gunshot wounds. The man was dead.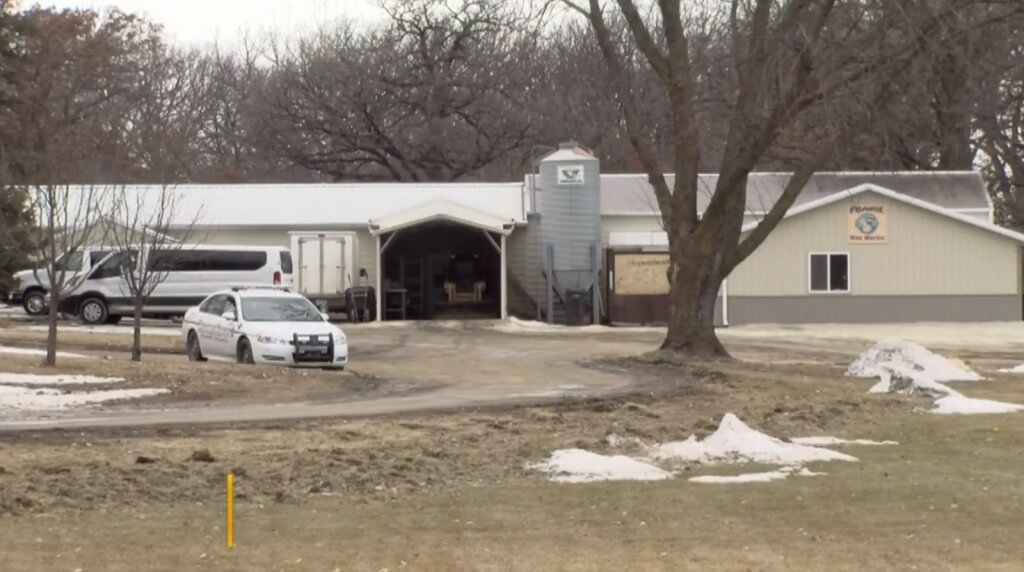 After that, the investigators tried to find his wife, Lois Reese, but the attempts were unsuccessful. In addition, there was no David car in the house. Cadillac Escalade.
Later it turned out that Lois forged signatures on $ 11 thousand in her husband's check. She managed to be traced to the casino of Iowa, but the police said that she left before they arrived.
Then, investigators found an abandoned David's abandoned car near Fort Myers, Florida.
The woman did not stop there. She met an 59-year-old woman who looks like her in appearance. She killed her, took away identification documents, credit cards and a car.
The video camera captured how she left the scene of the murder and drove away on white Honda acura 2005 of the Year with numbers Y37-TAA, Florida.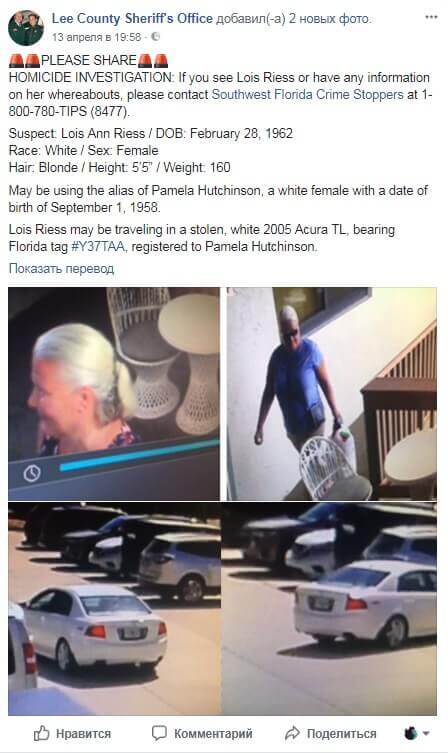 "We want to warn everyone that Reese is armed and dangerous and cannot be approached," the sheriff said.
After Reese left Florida, investigators believe that she traveled along the coast of the Gulf of Mexico to Louisiana and Texas.
There is a high probability that a woman can again kill someone and steal her identity and means. Investigators believe she wants to escape to Mexico.
Anyone who has information about Reese is asked to contact the Minnesota Criminal Investigation Bureau by phone: 1- (877) -966-6222