The article has been automatically translated into English by Google Translate from Russian and has not been edited.
Rotaru fans did not believe his eyes after seeing her new photos
Sofia Rotaru showed the perfect figure in a transparent dress. Singer in 71 year will give odds to young.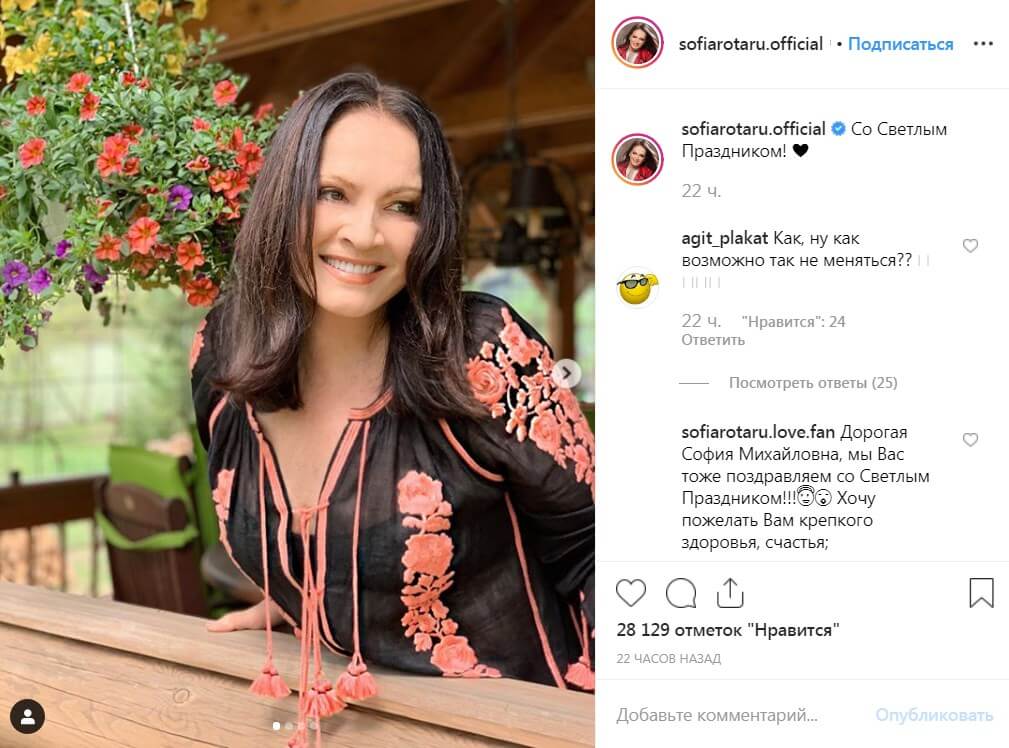 Once we already assumed that Sofia Mikhailovna was sleeping in the fridge, otherwise how can we explain her eternally young and flourishing look? A year has passed, the popularly beloved singer turned 71, and she is getting prettier, writes Wday.ru.
Recently, she showed subscribers a photo in a translucent dress with embroidery, and everyone gasped. The figure of Rotaru, which is completely guessed under a light cloth, like a young girl, no gram of excess weight. And the skin without a single wrinkle, and a seductive neckline - it's just some kind of magic!
On the subject: Rotaru, Vasilyeva, Rip and other star grandmothers who dress like girls
Of course, you can think of photo editors, but it is hardly possible to rejuvenate with the help of one photoshop - and why?
Sophia Rotaru told more than once about her beauty secrets. For example, to urgently lose weight, Rotaru takes a special diet: three days - only rice without salt, three days - vegetables in any form, three days - only fruit. Do not forget the star and about training, and about visiting the pool. By the way, she also refers to work in the country to fitness.
On the subject: A fan showed what looks like 71-year-old Sofia Rotaru without sunglasses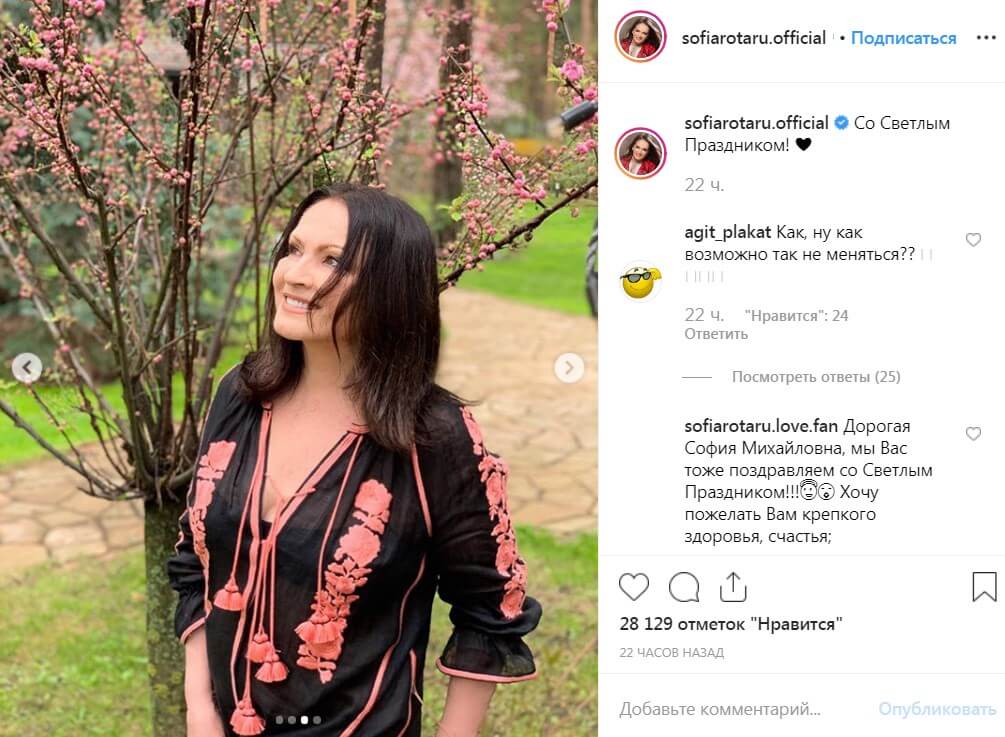 As for the interventions of the beautician, the singer herself was not recognized in plastic. But the fact that she did the operation, claimed by many. And even if so, there is nothing terrible about it. At least there was an excellent professional who preserved the natural beauty of Rotaru.
However, is it really important how the singer was able to preserve youth and excellent form, if not only her work, but also her appearance really pleases the fans? For stars who, in their 60 or 70 years, can afford to wear a provocative outfit and look at one hundred percent at the same time, one can only rejoice.