The article has been automatically translated into English by Google Translate from Russian and has not been edited.
Why I do not want to work for Russians in America
About various aspects of life in New York, without embellishing this difficult but insanely interesting reality, the Belarusian Alisa Ksenevich, having lived for several years in this city, wrote a book about it.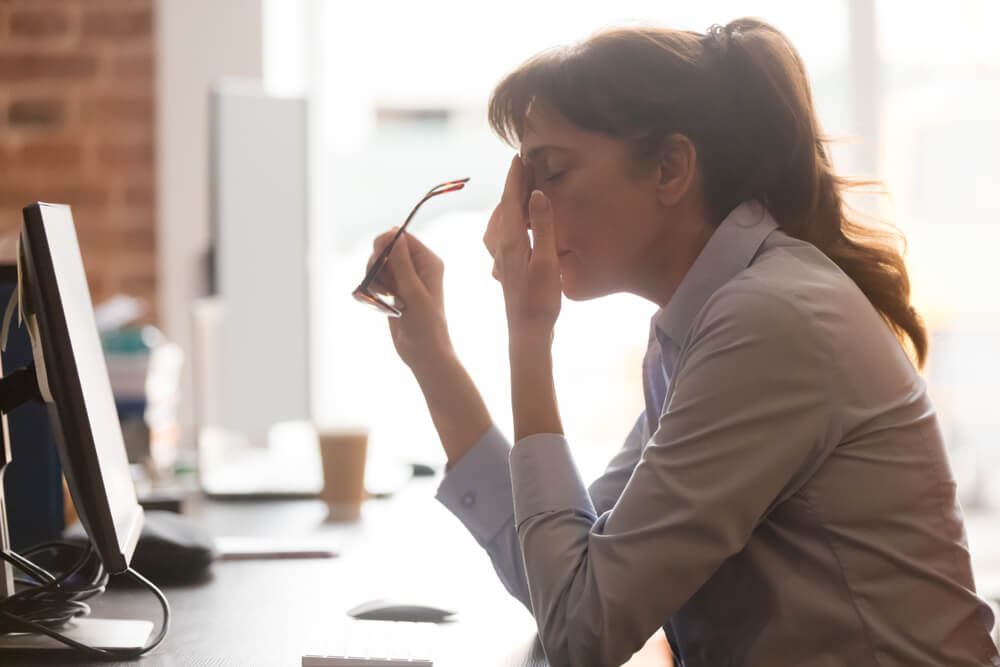 "I write about how they live, how they work, what they spend their money on, how New Yorkers find love and cope with depression. It seems to me that many Belarusians are interested in the topic of the life of "ours" in America. Only when everything is fair, and not continuous delight, "- Alice shares with News.tut.by. Next - from the first person.
Russian Americans are a special category of people that do not inspire confidence, sympathy, or desire in me to be a part of this environment.
I do not want to row all with the same comb, but judging from personal experience and from the experience of friends, it is better not to count on the decency of the Russian bosses. Pay a little, but what they should, often do not pay extra. If they know that they have problems with documents, they pay less than the minimum required. We are not talking about professional ethics: if it's your own, you can not stand on ceremony, but slam the door without enduring a bestial attitude - three others will take its place.
With a very unpleasant feeling I recall my short experience of working in a Russian-language edition in New York. It was the theater of one actor: it was useless to argue with the editor and defend one's point of view. I was fired on the fourth day. A week after my dismissal, they "asked for" another new girl. Hinting at unprofessionalism and other inconsistencies, the editor did not immediately agree to pay the girl a week of work. She rolled her eyes, publicly ashamed and in every possible way tried to show that she was not worthy of this money. I do not know how many such ugly scenes and girls crying outside the editorial office are on the conscience of this woman, but it is largely thanks to her that I decided to quit journalism in the USA and find myself in a new profession.
Russian Americans are entrepreneurial, they open their own business and already act as employers. It is sad that sometimes people are bastards and are ready to strangle for every dollar. I know a lot of stories when the next of kin quarreled over money. And often the one who is in the best financial situation is ready to tear out the last dollar from his brother (sister).
The situation when a close relative moves to another in the United States is completely mundane, and before it is properly settled, it pays for renting a room, eating, and participating in paying utility bills and the Internet.
Everything seems to be fair, but somehow it does not fit with our mentality, when, not like a sister, a friend can stay "at a party" for a week or two, and no one demands money from her for a stay.
In America, people quickly become materialists.
When they arrived in the United States, they were completely alone. They themselves looked for housing, work, worked hard for days (and this is not an exaggeration) to pay the bills. They demand the same zeal from their family members, since they have decided to settle in America. I would like to speak separately about the work ethic of Americans. Most Americans are workaholics and careerists. They start working as early as adolescence: cafes, fast food restaurants, gas stations, clothing stores ... The most intelligent ones quickly advance in their careers, growing by the age of 25 to leading positions.
Many Americans are addicted to energy drinks. Open any refrigerator - and on the shelf where we usually store kefir and milk, there will be a battery of different-sized bottles. Zero calories, 5 hours of energy, no "hangover" syndrome the next morning ... They are constantly being improved by disguising them as either mineral water or mint pastilles. Everyone in America understands that time is money.
It is customary here to work with full dedication, while in half of the Belarusian offices the normal situation is to sit on social networks during the working day, drink tea 5 times a day, go on fifteen-minute smoke breaks. Americans are not accustomed to phony and lateness. Sometimes this selflessness in work goes to the extreme - people refuse to go to sick leave, pumping themselves with antibiotics; women, spending 8 hours a day on their feet, work until the last day of pregnancy.
We say: "The morning is wiser than the evening," but in America: "Sleep is a cousin of death."
Not everyone has an hour lunch break. As a rule, they give half an hour, which is barely enough to eat a sandwich, drink a cup of coffee and answer missed calls.
Managers are often asked to work overtime, on holidays and weekends, and people do not refuse. There are many who work 10-12 hours a day, but not out of love for work or the desire to curry favor. It's just that New York is a very expensive city. There is an anecdote here that is well understood by the residents of the city: "Savings account in the bank? Good joke!"
The annual income of a family where both parents work is, on average, about 50 thousand dollars a year. Rent for a two-room apartment - 3800 dollars per month in Manhattan and 3000 dollars in Brooklyn. There is very little money left for food and clothing, and in order to live, not survive, you have to spin, look for additional opportunities to earn or increase the number of working hours in an existing position.
People who sit idly in coffee shops with a laptop are partly unemployed (there are 8,6% of them in New York), part-time people (15% of the urban population), as well as those who can work without leaving home: bloggers, designers, editors, film makers, social media Managers are all hipsters.
They go to a park or cafe to sit among living people, stretch stiff limbs, inhale unconditioned air, and then return to their rooms, where they spend 10 hours in front of the monitor. Dinner is usually ordered via the Internet and eaten right there on the bed or in the chair, while the left hand continues to clap on the keyboard.
After six months of work at the new place, a vacation is given - 5 days. A year later - as many 12 days. Through 3, you can count on all 24.
The productivity of each employee is monitored by a computer program. Late arrivals and early departures, too. If you do not show the result that the company needs, they invite you to a conversation with the manager. Several such conversations - and you can start looking for a new job. No one will keep an unproductive employee out of pity or because of his relationship with the boss.
And now the story of life
My sister moved to New York from Texas without knowing anyone here. I found a place to live by an ad on the Internet. She paid $ 700 a month for a seat on a plastic sofa in the living room (she didn't have her own room). For the first six months, my sister worked as a bartender in three nightclubs, one of which was already in New Jersey (everywhere she needed work experience in New York, which she did not have, so she did not have to choose). She worked 14 hours a day, without holidays and weekends. Then work in a fitness club was added, which at first did not feed at all. She was not allowed to sleep in the club, and she did it by secretly spreading towels on the concrete floor under the fire escape.
Fitness colleagues made bets on how soon she would lose consciousness. One day my sister worked 30 hours in a row, with a two-hour break for sleep. It was her worst day in New York.
January - the coldest time - shoes fall apart, and there is no money for new ones. The manager reprimanded for poor performance (she came to the bar tired and often confused orders). At the second place of work - in New Jersey - she was generally turned home, because too few people came to the club. My sister had only money for a glass of coffee and a bun. With shaking fingers, she tried to pass the travel card through the reader on the subway, but the card fell out of her hands. My sister stooped to pick her up and dropped her coffee. Tears, deadly fatigue, self-pity, not a single loved one near ...
She went through all this and got out. When, six months later, I moved to her, fitness began to feed, the number of clients grew, it became possible to leave the work of a bartender. Six months later, we moved into a rented apartment in the most prestigious, financial district of New York, where my sister worked as a fitness trainer on Wall Street. A year later, she attended real estate courses and was hired by the largest real estate agency in New York.
Nobody says it's easy here. I admit that a considerable number of people, having the same start as my sister and I, could not find their place in the sun. But personally, I want to be among those who have succeeded. There is no shameful job or "useless" education. It's a shame to whine and gloat. And there are and will be opportunities to move on.
ForumDaily Woman is not responsible for the content of blogs and may not share the views of the author