The article has been automatically translated into English by Google Translate from Russian and has not been edited.
Why I Don't Like American Food Markets: My Personal Experience
Author of the channel "America under the microscope" on Yandex.Zen talks about his experience in the United States. This time we will focus on the American food markets. Further - from the first person.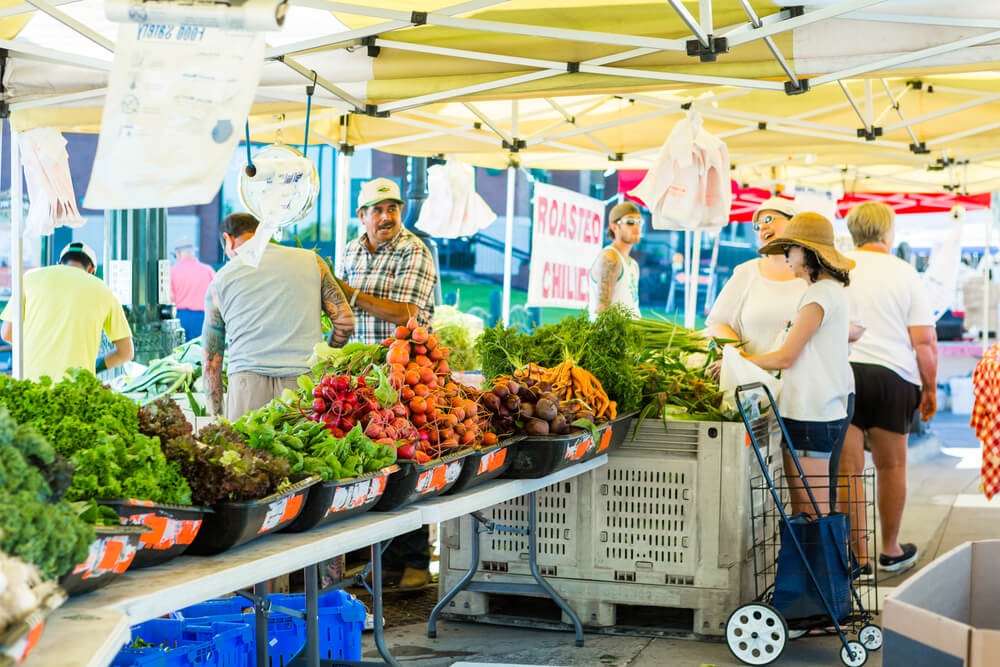 I am often asked about products and everything related to them. For some reason, our compatriots are mainly interested in the issue of American food markets - how everything is arranged there, what prices and quality of products. I will try to tell.
To begin with, in America, the food markets we are accustomed to are called either "farmers" or, more generally, fairs. Very rarely, they are within walking distance. Fairs are usually small, but in order to buy oneself on a larger, farmers' market, you need to go outside the metropolis, which is already quite inconvenient.
Once, I still went to a suburb of New Jersey and visited a farmer's market. Honestly, I was disappointed.
On the subject: 6 products that a traveler from Russia tried and fell in love with in the USA
There are many products, but prices bite. About 2-3 times higher than the store ones. I decided to buy some vegetables, fruits and a jar of honey. Totally spent $ 100.
500 grams of honey (naturally, natural) with all licenses and stamps will cost $ 30. I took 2 cans. I can say to taste that it does not differ from a cheap store; in Russia, I liked honey somehow, although I also bought it on the market. Interestingly, the sellers at first refused to take cash, they can pay with a card, they prefer this method.
Further to vegetables and fruits. Briefly about prices:
Kilo of cucumbers - $ 2;
Tomatoes - $ 3 per kg;
A kilo of apples - $ 4;
Peaches, apricots - mostly 4-5 dollars per kilogram.
I also found meat in the market; I did not dare to buy because of the price. Boneless beef cost $ 15 (much cheaper in supermarkets), did not find chicken fillet, breasts, they take it apart quickly. I wanted to take a beef steak, but it cost $ 20, so I decided to buy it at a store near the house for 15. It looks the same thing.
On the subject: Immigrant Opinion: 10 Good Reasons Not to Move to the USA
The main problem in American markets is that ordinary people do not sell their grown food there, as this requires a license. Yes, the chance of running into a bad product, in theory, should be less, but I'll tell you this - not everything is 100% natural. The difference with Russia is heaven and earth. Therefore, in the States, I often miss our fresh vegetables and fruits at a penny price.
Original column published on the blog. "America under the microscope" on Yandex.Zen
ForumDaily Woman is not responsible for the content of blogs and may not share the views of the author. If you want to become the author of the column, write to us - woman@forumdaily.com.