The article has been automatically translated into English by Google Translate from Russian and has not been edited.
Why Vladimir Kuzmin left Alla Pugacheva after a stormy romance
On May 31, Vladimir Kuzmin, a popular Russian singer and sex symbol of the 80s, celebrated his birthday. The artist turned 65 years old. In the life of the musician there were many novels and marriages, however, fans call Kuzmin's relationship with Alla Pugacheva one of the vivid memories of the artist's personal life. OBOZREVATEL invites readers to recall the details of a vivid novel, as well as the reasons for the separation of stars.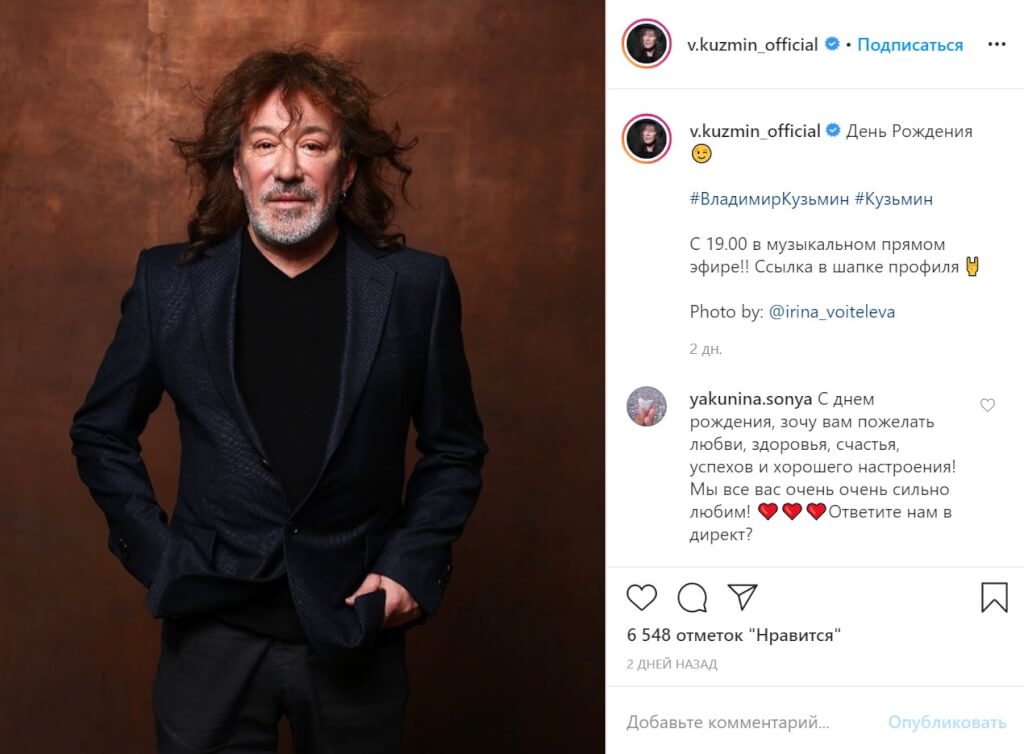 So, in the early 80s, the media claimed that there were only two stars on the stage - Pugacheva and Kuzmin. It was after these words that the prima donna wanted to get to know the musician. For this, the singer went to a Kuzmin concert, after which the artists no longer parted. As Pugacheva recalled then, as soon as the first song sounded, the whole hall stood up and sang along with the musician the whole concert.
It is noteworthy that when in 1986 a romance broke out between Kuzmin and Pugacheva, the singer was still married to his first wife Tatyana Artemyeva. The prima donna managed to get the artist out of the family, because of which Artemyeva accused Pugachev of destroying their marriage. Moreover, more than 30 years have passed since then, but Kuzmin's first wife still cannot forget the insult.
"He has always been a traitor. He was a womanizer. Alla Pugacheva became nothing for me. It has become an empty space. I respected her for her work, "said Artemyev in an interview.
On the subject: Vladimir Kuzmin married the former: wives and lovers of a famous musician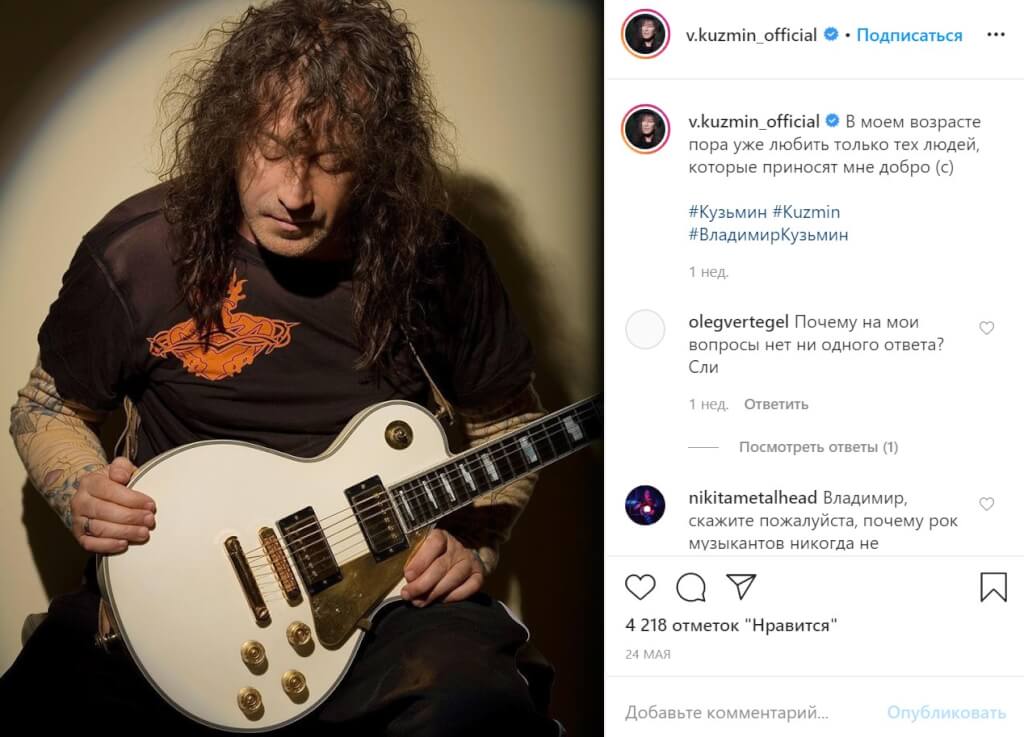 In 1986, Pugacheva and Kuzmin recorded the song "Two Stars", which became a real hit and one of the most popular songs in the repertoire of performers. True, despite the popularity of the composition, the artist admitted that he never understood and did not like this song.
The singer did literally everything for her chosen one: she gave the artist a foreign guitar, helped organize concerts. But Kuzmina was more interested in creativity.
Therefore, soon the novel, which began brightly and quickly, ended just as quickly. A few years later, the relationship between Kuzmin and Pugacheva came to naught.
"He always loved music first. And he allowed himself to be loved by women. My friend, a close friend of Alla Pugacheva, told how Alla cried bitterly when Kuzmin, after a two-year romance, announced to her that he fell in love with another. She understood that she could not keep this violent nature. But she suffered from the breakup, because she really loved this person, "said one of Vladimir's acquaintances, actress Victoria Lazich.
Kuzmin himself admitted that next to Alla he felt in the shade:
"We had a creative union, a little romance, nothing more. When we were together, I wrote songs for her, she sang them with gratitude, saying that they were good and talented works. But ... I didn't want to be in the shadow of Pugacheva. Moreover, I am a rocker, and with her I had to turn into a pop singer. I realized that as a musician I was degrading. I am a free bird. And with Alla there were rules. But what are the rules for a rocker? "
In addition, in connection with the novel, the musician acquired a new status of "Pugacheva's pet". As Kuzmin said, because of this, at his concerts he had to announce: "Today there will be no songs" Two stars "," My love ".
On the subject: "You came so uninvited": novels and husbands of Alla Pugacheva. PHOTO, VIDEO
Kuzmin understood that in a marriage with Alla he would always have to put up with the fact that Pugacheva would be the number one in the family. Therefore, he did not dare to play a wedding with the artist.
In 2018, after 17 years of marriage, the singer divorced his third wife Ekaterina Trofimova, who was 27 years younger than him. The beloved often accompanied the artist on tours and social events, but Kuzmin was very jealous of Catherine, which caused the couple to break up. In January 2020, Vladimir and Catherine reunited and got married.