The article has been automatically translated into English by Google Translate from Russian and has not been edited.
Why Americans are not afraid of age and how to learn it
The Belarusian Alisa Ksenevich, having lived for several years in New York, wrote a book about him and maintains a blog about how they live, how they work, what they spend money on, how residents of the city find love and cope with depression - "everything is fair, but not continuous delight ". On the Tut.by A blogger talks about why America is in no hurry to marry and have children before 25, and no one puts an end to 40.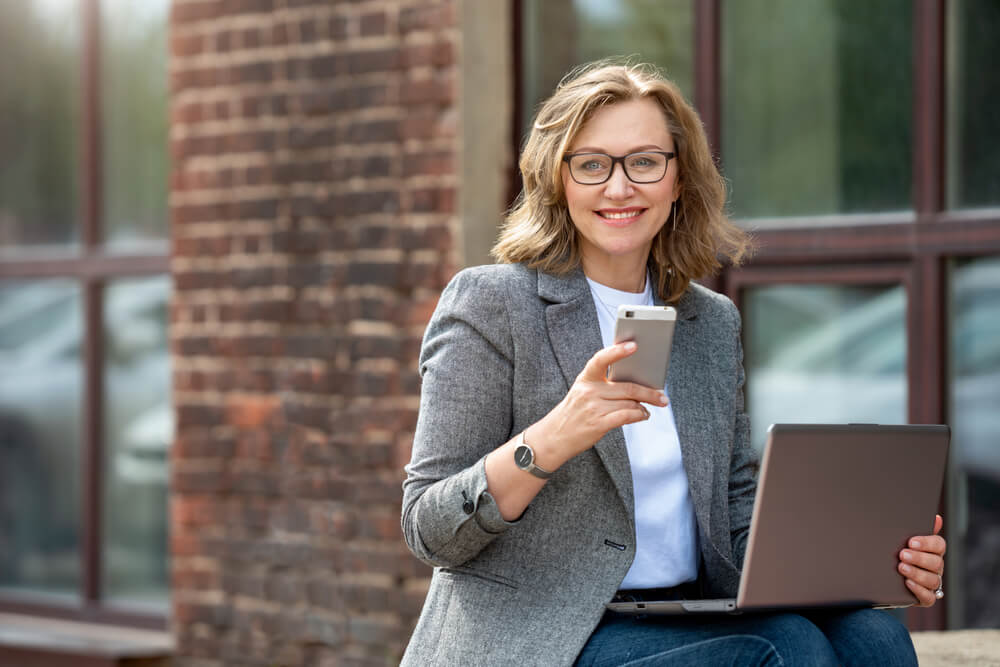 Youth without expiration date
In my life, everything comes a bit late.
I smoked my first cigarette in 19 years in the Crimea for a couple with my girlfriend. We were taught to smoke a healthy, pink-cheeked blonde who was so self-confident that she went to the store without a pareo, in a bathing suit with thongs.
Since then, I rarely smoked and only because of love stress, and my girlfriend, unfortunately, was addicted. In America, stress also happens, but there is no desire to give 12 dollars per pack. Smoking in the house is impossible, neighbors can complain to the police. On the street too. For this not to drag under the Brooklyn Bridge - in the only park where it is allowed!
And my student? While fellow students drank, smoked, burned fires near the hostel and were sexually active, I was looking for work. From the second course I provided myself: in the morning I studied, in the afternoon I worked, in the evening I read books in the library assigned to reading and did not write off for exams. In general, she did not seek to simplify her life.
I felt the delights of student life only six years later, when I was getting a second degree at an economic university. We prepared for seminars in the metro, shared cheat sheets, copied tasks in higher mathematics from "bright minds", asked for leave from work to study and from study to work ... Unexpectedly for myself, I entered the vanguard of the group and became a popular girl on the course.
I remember reading an interview with Paris Hilton for a glossy magazine. When asked how she imagines heaven, Paris replied: "This is when you are always 25, and life is an endless party!" /
I saw some inconsistency in this phrase. 25 is the same!
"25 is time to die"? - 19-year-old handsome Max liked to say at a party near Zhodino GUM in 2002. Max studied to be a water engineer, was handsome as hell and carried a bottle of champagne in his backpack. Now he is 31. I hope he is alive and well and does not work in his specialty.
In the USA, some invisible angels with stars and striped wings rewound my time back, allowed me to live the life that I would live in Belarus if I were now 22 of the year.
There are no expressions for "old maid" and "blue stocking" in American English. When I explained their meaning to the Americans and asked for an equivalent, the only thing they could remember was "catledy": a single elderly woman living with a cat.
Girls in America are trained from childhood for gender equality. Once, in a conversation with a work colleague, I mentioned that I would not want an actor as my husband, as there is no confidence that he will be able to provide for the family. She exclaimed in bewilderment: "But you can provide for your family too!"
You can arbitrarily list the advantages and disadvantages of our and American family model (patriarchy vs partnership), but let's face it: in countries with gender equality, people live happier, and Belarus, for a minute, ranks first in the world in the number of suicides.
Youth in the US has no expiration date
In any student group, you will see both young and mature students. It is fortunate if parents have the opportunity to pay for their children's college education. Many school graduates earn their own money for education, cutting themselves off in entertainment and new things. The Plaza hostesses wore moth-eaten cardigans and crumbling $ 20 boots. Nobody complained.
In the US, it is not considered shameful to leave school after a year or two because of disappointment in the chosen profession and to go to study in another specialty.
I have never heard phrases from people like "Of course I don't like studying, but I have to get a diploma". They study with great zeal and do not cheat. Cheating is called here "cheating", "deception", and is not only discouraged, but shamefully exposed by your fellow students, with whom you had fun chatting an hour ago over a cup of coffee. The very design of the desks (single) provides for individual work.
But back to the love relationship. In the "Plaza" I often witnessed funny girlish dialogues:
- Good for you! You have a boyfriend. You can not spend money on entertainment and dinners.
- Well, he doesn't consider himself my boyfriend ... Have you seen his status on Facebook? "In search of". He is in search! This is me - in a relationship.
A situation where a man and a woman meet, sleep together, but do not consider themselves to be a couple, is typical of New York. Here, relationships can take the most bizarre forms, and sex for friendship - the most common of them.
To encroach on the personal freedom of the chosen one - God forbid!
If a girl indicated on her Facebook page that she's in a relationship with some David, this could cause them to break. After all, no one asked David! And he does not want to advertise his personal life, and the whole novel considers it an intrigue.
Relationships can last for years, but never develop into a life together. My friend recently made an offer. By turning, the couple did not live together, because for a man, you see, too much. She rents an apartment at one end of the city; he sends her flowers from the other. It seems happy.
Wherever I go - to a jazz concert, to the park to lie on the grass, to a bar with live music, everywhere I see a slender proportion: 40% - conscious young people from 25 to 30 years old, 20% - guys and girls to 25 years 40% - people for 35-40 years, as well as retirement age.
I'm already starting to get used to their gray heads, trousers belted somewhere near the navel, shimmering powder on the wrinkled, self-sufficient faces of aged socialite ... Oh, not those grandmothers who call prostitutes out of the doorway as prostitutes.
Once I decided to go to an exhibition of art by New York concierges at the House of Trade Unions. The authors of the works are professional artists who are forced to work as concierges to support their families. By the way, this is a very well-paid profession. It is customary to give money to concierges at Christmas, and in wealthy houses the amount of "tips" starts at $ 500. Multiply by the number of residents living in a 27-storey building and you get an incredible figure.
While I was processing the pass, I talked with the security personnel. Where, how long have I been here, where I studied English, a normal conversation ... And then one of them suddenly asked me: "So how do you imagine your life in 5 years?".
I thought. Good question! Maybe he asked it just because in his forty-plus he worked in the service passes? Did not write pictures? Did he let people inside by identification and watched the life of a big city mainly through a window? I recalled my ambitious 16-17 years - at this age they don't dream of becoming a janitor ...
When I thought up what to answer him like that, for the first time I didn't think about my family, marriage, children, I wanted to make up for my friends in Belarus. The first time I allowed the opportunity to take place without these social props.
Of course, I want my own family, but for me this is not the goal now. 1
Goal # 1 is to continue your education in the Master's program at an American university in psychology. A profession in which I can improve my whole life. I didn't choose her at seventeen, but I choose now. Again, credit, exams, libraries and work in their free time. But I cannot afford to spend the remaining years of my life working without pleasure.
I know many girls who got married before 25, gave birth to a child, and now they are divorced or are on the verge of divorce. And the child is, of course, happiness and comfort, but the responsibility is at least another twenty years.
Parents give birth to us for a better life, for something that they themselves have not seen, have not experienced, but do we have time to feel this before we become parents?
Or, in our incomplete thirty, as they once did, we hope that OUR child realizes all this, reaches, feels ... I do not want to be this parent, I want to be a daughter who felt and realized.
When I was leaving, the guard shouted after me: "God bless you!". I've been blessed here so many times that it seems that you can relax and not worry about your future destiny. And it is so unclear ... But let it contain everything that my parents dreamed of, what my parents wanted for me. Even if it comes late.