The article has been automatically translated into English by Google Translate from Russian and has not been edited.
Visited the other world: the stars who suffered clinical death and miraculously survived
Among the representatives of the stellar echelon, many faced serious health problems, but, being in fact one foot in the "other" world, they still managed to return to life.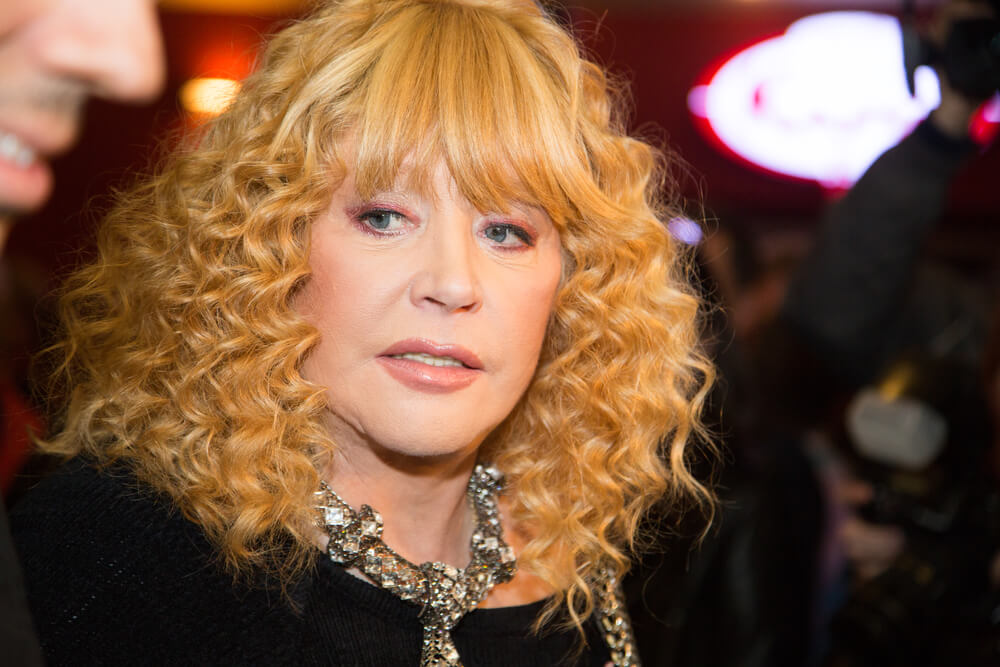 Columnist suggests to remember which of the stars survived the clinical death, however, he miraculously survived, despite the terrible circumstances.
Alla Pugacheva: beauty almost cost life
The legendary singer "looked into the face of death" after a failed plastic surgery. Then, in the 90s, she decided to resort to surgical intervention in order to prolong her youth: Alla Pugacheva planned to carry out breast and facial plastic surgery, as well as to remove excess weight (remove more than 10 kg of subcutaneous fat). Doctors warned: this is too much for one time, a big risk to life. But the prima donna was determined to leave the clinic young, slender and beautiful.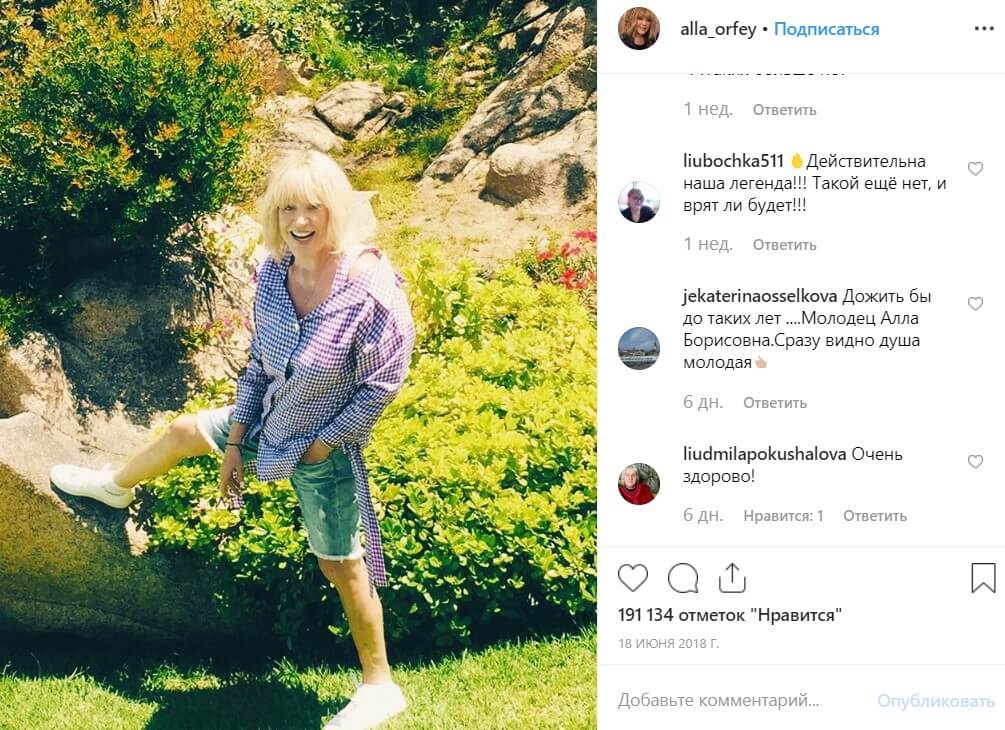 Consent to conduct such a serious operation was given by doctors in Zurich, Switzerland. Having recovered from anesthesia, Alla Borisovna was pleased with the result, but after a while, after returning to Moscow, her condition worsened. Pugachev had to be hospitalized - the singer had a fever, and then she lost consciousness altogether. The reason for this was the rejection of breast implants, and as a result - the strongest intoxication of the body. Moscow doctors literally pulled her out of the world - taken out of clinical death.
After her experience, Pugacheva admitted that she had not seen any tunnels "beyond the border". I didn't see anything at all. Or maybe he just doesn't remember.
"I didn't see anything and that's probably why I came back," the prima donna answered shortly when asked about what had happened.
Boris Moiseev: twice on the verge of death
For the beloved by millions of Russian actor Boris Moiseev, his own appearance has always meant a lot, and he often resorted to the help of plastic surgeons in order to remain attractive and popular. But one day the next operation almost cost him his life.
The singer's heart stopped. In a state of clinical death, as he later said, he did not see any tunnels and did not fly anywhere. True, Boris Moiseyev confessed: he saw his deceased acquaintances and those who did something bad to him during his lifetime, or was simply unpleasant.
"I thought it was just a dream, I pounded my fists on the faces of people I hated. It was an instant for me, but the doctors said that I was gone for almost an hour, "Moiseev noted.
However, even the clinical death suffered by him did not force Boris to abandon plastic surgery. According to him, the only thing that has changed is that before each operation he began to say goodbye to his friends.
In addition, according to some reports, Moiseev once again found himself "in the arms of death" in 2010, when the famous artist was struck by a stroke. By the way, he still cannot cope with the consequences of a serious illness. After his illness, Moiseev's life was divided into "before" and after ". Initially, the artist tried to hide his health problems, which could cost him his life.
"I remember that day… He called me and said:" Imagine, I just fell asleep at the wheel. I woke up, I looked, and I was standing at a red traffic light ". These were the first signs of a stroke. The next day he was taken to the hospital. Borya was put into an artificial coma, he spent a week unconscious. When I came to my senses, I did not speak at all, "Sergei Gorokh, director of Boris Moiseyev, said earlier.
Oleg Gazmanov: the fatal performance in the Crimea in front of children
The scandalous Soviet and Russian singer Oleg Gazmanov once had an incident, which he considers a short visit to the "other world". During a performance in the Crimean "Artek", Gazmanova was shocked with incredible force. The musician was thrown back, he hit his head and lost consciousness. The singer woke up already in the hospital: the doctors were sure that he had died.
According to him, he did not feel anything - no sounds, no paints, no smells. There was only silence, and in her there was a calm voice that said: you will be very well here, but you can still return if you list all the unfinished business. Gazmanov began to remember what he had planned to do, but did not have time, and at that moment he came to.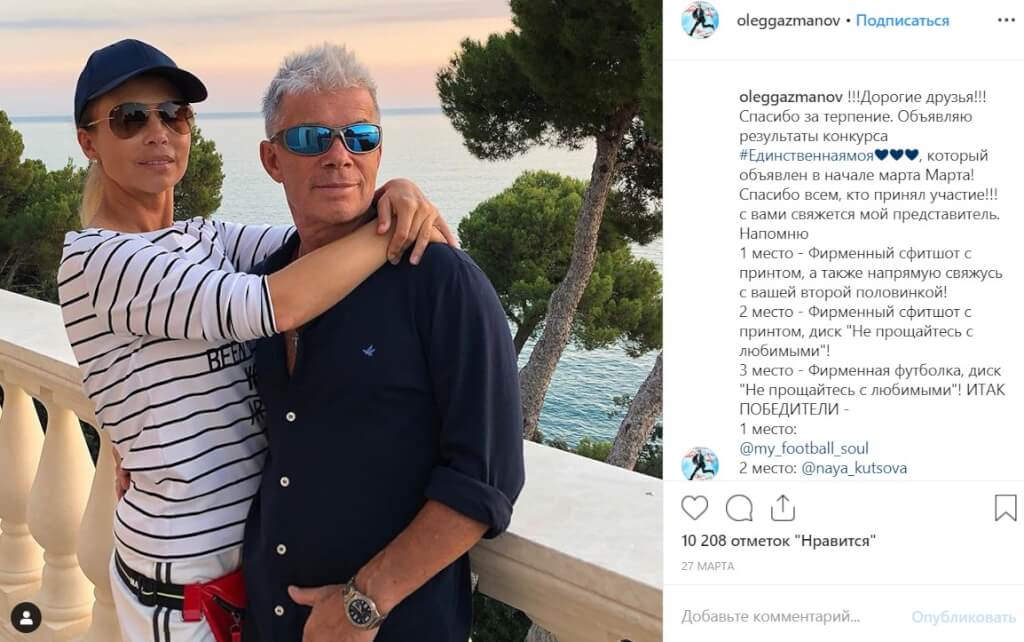 "I saw how I flew out of the body and instantly found myself in some kind of space. There was nothing around - no color, no smells, no sounds ... I felt calm and peaceful, listened to a voice that quietly said that I had a choice - to stay here or to leave. I knew it was too early for me to die, so I hurried back. I opened my eyes and saw that I was in the ward surrounded by doctors, "Gazmanov said frankly.
Later it turned out that inaccurate scene workers did not ground one of the wires, and Oleg Gazmanov received a strong current shock, after which, according to doctors, usually do not survive.
Maxim Fadeev: illness comes from childhood
Famous Russian producer Maxim Fadeev suffered a clinical death in his youth. The guy was just 17 then. As it turned out, since childhood he developed a serious heart disease, which, in fact, almost brought him to the grave. Fadeev underwent a complicated heart operation, when he lay down under the surgeon's scalpel, the main organ stopped functioning, and problems with the brain began to work. Then he was miraculously saved.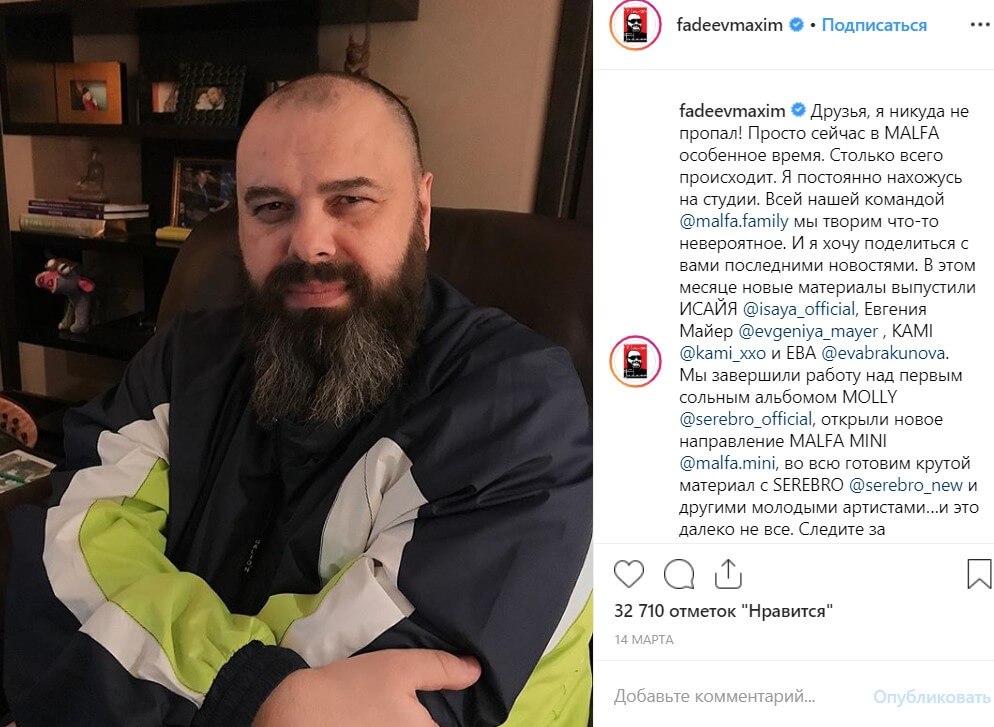 "I was a speck of dust and realized that I could move anywhere in the world in a second. I went to the cemetery in Paris, where, according to the stories of my father, our relative was buried. I found myself there, saw a tombstone with our last name and ... woke up, the doctors brought me back to life. After 20 years, my father and I decided to visit this cemetery. And an amazing thing happened - I had never been in this city, but I was able to lead my father to the gravestone of our relative. Then I realized that during the operation I did not see a dream - I was there and was that floating particle, "Max Fadeev said years after the incident.
Hollywood Star Sharon Stone: a wild pain and swelling of the brain
One day I had to go through clinical death and Hollywood actress Sharon Stone. The critical moment came quite suddenly: being at home, she suddenly collapsed on the sofa, unable to cope with a wild headache. Later, the actress said that the pain was so strong as if she got a shot in the head.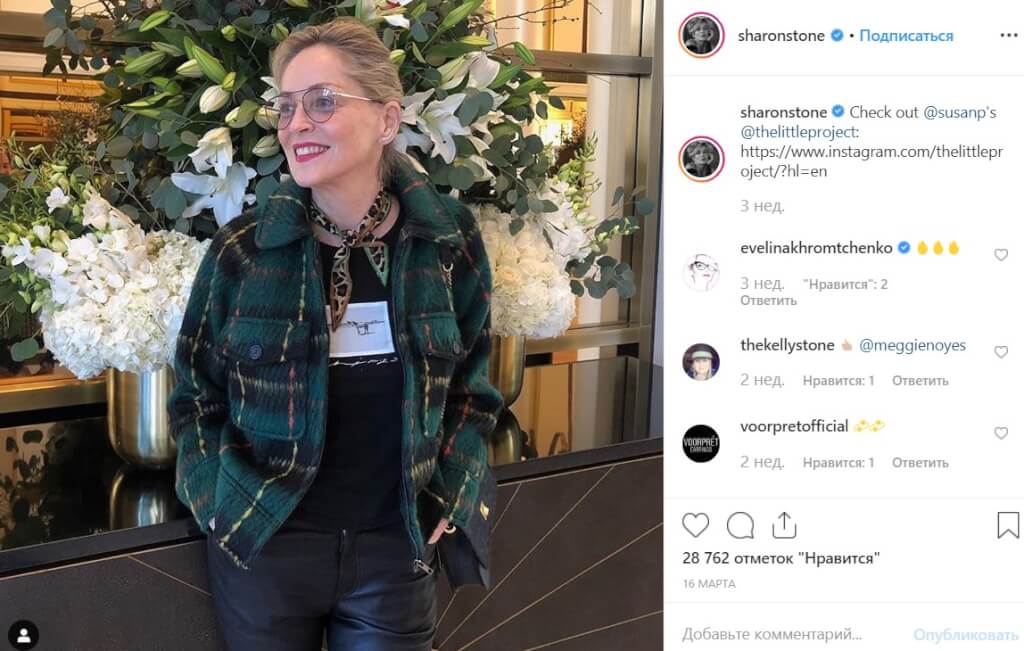 And then it was all, as in the stories of survivors of clinical death: Stone flew into a huge white light funnel, saw her dead relatives and friends, but only met with their eyes. All this lasted a few seconds, after which she woke up on the couch. Doctors diagnosed the actress brain aneurysm.