The article has been automatically translated into English by Google Translate from Russian and has not been edited.
Sofia Rotaru's niece got married: first wedding photos
On June 7, the 29-year-old singer Sonya Kay, who is also the niece of Sofia Rotaru, married Ukrainian hockey player Oleg Petrov. Until this day, the actress kept her chosen one secret, writes "TSN".
The celebration took place at the Fairmont Hotel in Kiev. The wedding was attended by their closest people, among whom was her star aunt - Sofia Rotaru with her family.
The singer and her husband starred in a wedding photo shoot. Sonya Kay appeared in a luxurious ivory lace dress with a deep neckline.
Sonia supplemented her image with styling with curls, a beautiful diadem and makeup with an emphasis on her eyes.
Oleg was dressed in a black suit, white shirt, black bow-tie and black shoes.
On the subject: Meghan and Harry celebrate the second wedding anniversary: ​​the love story of the actress and the prince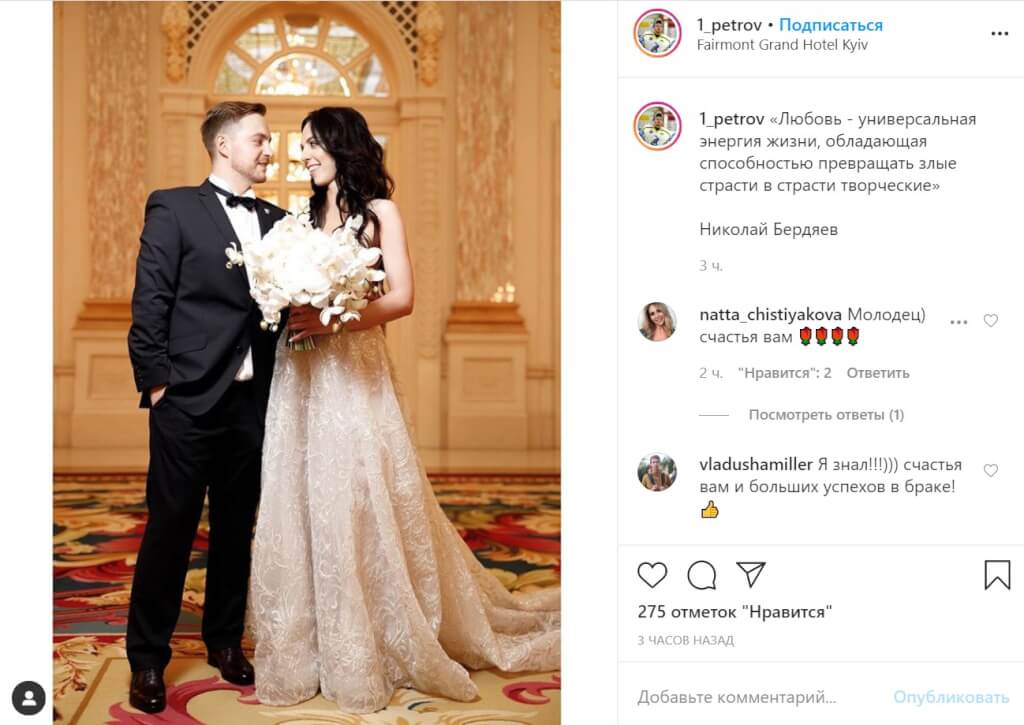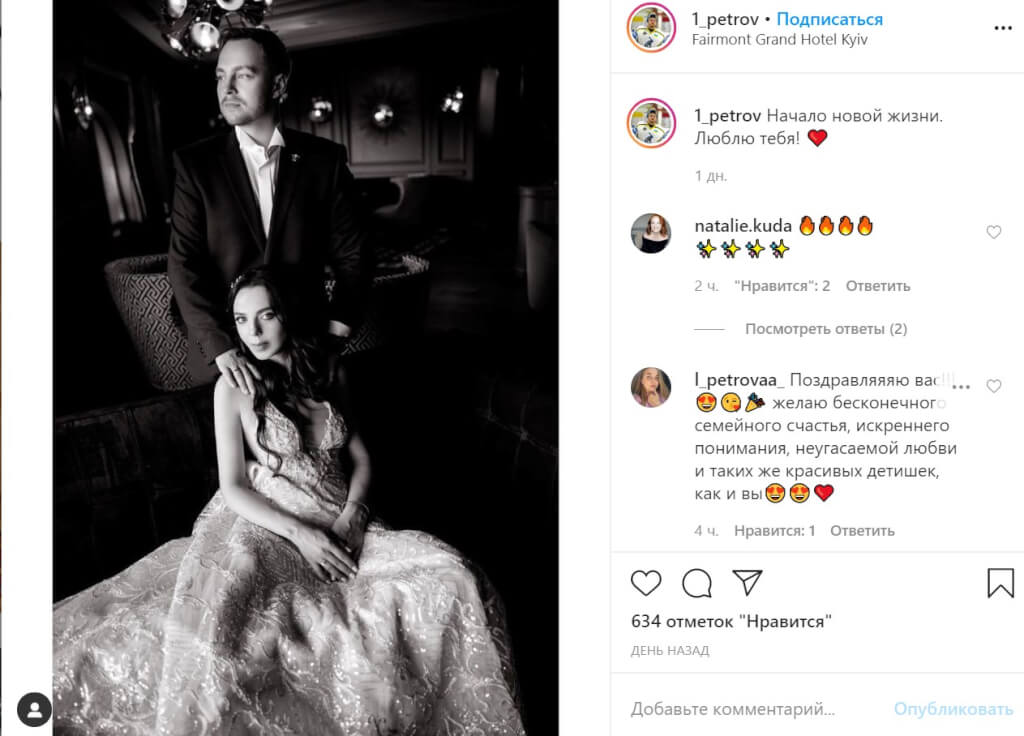 "I was overwhelmed with emotions, I could not believe that this day had come. Now the man of my dreams has become my husband. I am grateful to the family of Sofia Mikhailovna, Aurika Mikhailovna, Anastasia Rotaru, as well as to everyone and everyone who was present on this significant day and shared the joy with us. I am happy and let it be forever, "Sonya shared.
On the subject: 'They knew he had few hours left': how a nurse arranged a wedding for a dying patient
Sonya is the daughter of Lydia Rotaru, sister of the famous artist:
Sonya originally planned a wedding, which was supposed to have about 100 guests, a magnificent ceremony and a party to complete, but because of the recent tragedy in her family (the girl's father died on March 25), the young couple decided to celebrate the event in a close circle of relatives and friends.