The article has been automatically translated into English by Google Translate from Russian and has not been edited.
Pitt and Aniston: the couple could celebrate 20 years since their wedding this year
Former Hollywood "golden couple" Brad Pitt and Jennifer Aniston got married in July 2000 and could have recently celebrated 20 years since their wedding, but divorced in 2005, writes Lady.tut.by.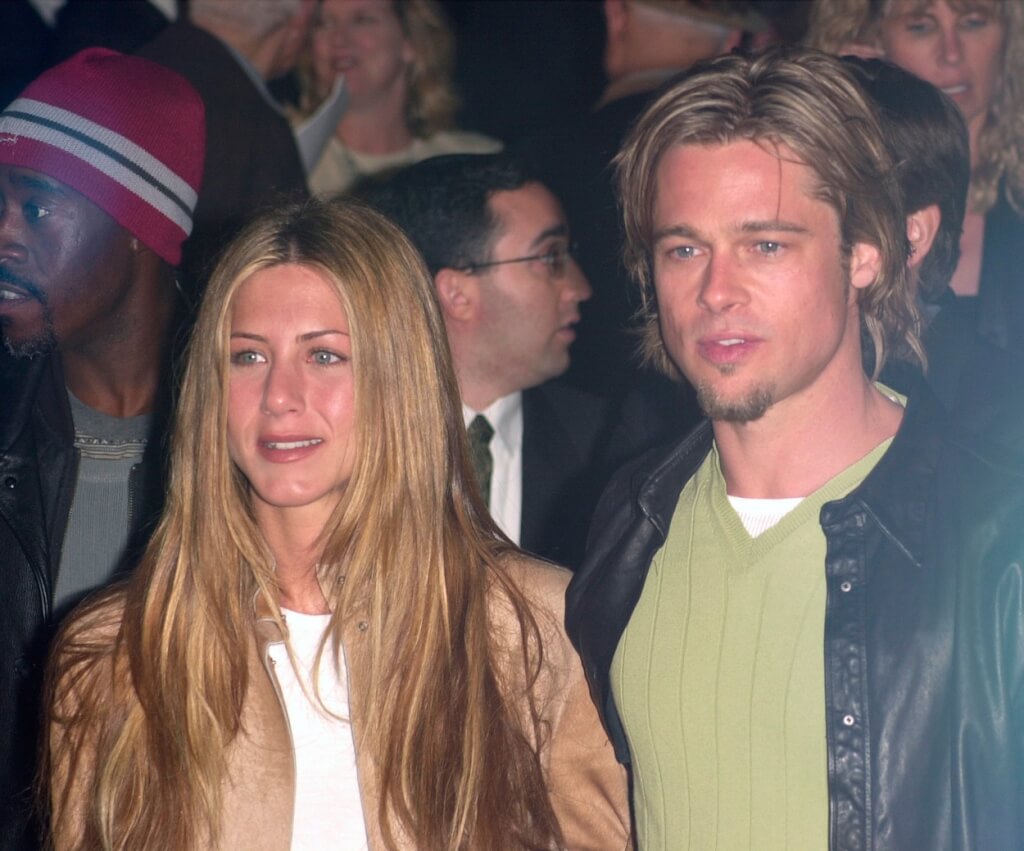 It is generally believed that Angelina Jolie was the reason for the divorce of Pitt and Aniston. Brad and Angie played so vividly the spouses-special agents in the film "Mr. and Mrs. Smith" that the passion that flared up on the set passed into real life, despite the fact that Brad was still married.
But in fact, there was also Aniston doubting the prospects of their marriage in this story, who talks about how they argued about children, that they had a hard time coping with each other's growing popularity.
What really went wrong with their marriage?
In 1994, agents Pitt and Aniston introduce them to each other.
"He was just a nice guy from Missouri," Jennifer recalls, "just an ordinary guy."
At that time, Pitt was dating actress Gwyneth Paltrow, and Aniston was dating actor Tate Donovan. It was supposed that at the meeting they would discuss a PR novel, but chemistry happened - and almost immediately the actors plunged into a real relationship.
By that time, Pitt was already a famous actor, starring in films such as Thelma and Louise, Interview with the Vampire. Friends, which will make Aniston America's favorite, has just kicked off. By the way, in 2001, Brad will star in one of the episodes of the series as a school friend of Ross, who hated Rachel (the heroine of Aniston).
On the subject: Always young: 5 secrets of impeccable appearance Jennifer Aniston
The actors kept their relationship secret for a long time. Only in 1999 will they appear together on the red carpet of the Emmy ceremony and announce their engagement.
On July 29, 2000, the couple got married. The wedding was estimated at $ 1 million. The ceremony took place in Malibu and became one of the most luxurious ceremonies of the early 2000s. In her wedding vows, Jen promised Brad to always make his favorite banana cocktail, and he vowed to find balance on the thermostat. There are practically no photographs from the wedding, it is still unknown what exactly Jennifer's dress looked like. In the only available photo, the bride and groom are photographed to the waist.
In 2004, the filming of the series "Friends" ends, and Jennifer begins to think about the child. In an interview, she says: "It's time. You know, I think you can work when you have a child, you can work as a pregnant woman, you can do everything. So I'm looking forward to slowing down. " A few months after this interview, their marriage went downhill.
Angelina Jolie and Brad Pitt meet on the set of the movie "Mr. and Mrs. Smith" and instantly fall in love.
Here's what Angelina said about the beginning of their relationship:
"I didn't know much about Brad's personal life, but it was clear that he was in a relationship with a man whom he loves and respects, who is his best friend. I guess we both lived life to the fullest and weren't looking for a relationship. I - definitely not. I was fine with being a single mother. But suddenly this strange friendship developed between us. After a few months, I realized that I couldn't wait to start working on the film. We were just happy with everything we had to do together and became something of a couple. It wasn't until the end of filming that we realized that maybe our relationship is more than we thought. "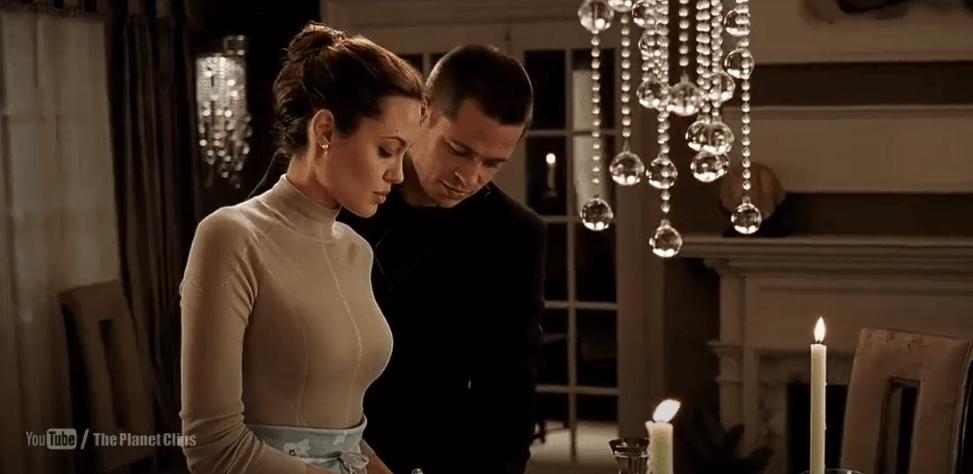 In January 2005, Aniston and Pitt announced their separation, and in March, Aniston filed for divorce. But both spouses insist that no one else is the reason for their divorce. Much later, Pitt will tell you that in fact, even before meeting Jolie, they both did not feel happy in this marriage: "At some point I became disgusted with myself, I was sick of myself, sitting on the couch with a jamb, hiding from Total. Quite a sad sight. I suddenly began to realize that I was desperately trying to star in a film that showed an interesting life, but my own, real life is not. I think it had something to do with my marriage. He really wasn't what we tried to make him look like. "
On the subject: What words did Brad Pitt beg for forgiveness from Jennifer Aniston
A month later, Angelina and Brad are seen together in Kenya on vacation. They increasingly appear in public together and even receive a common nickname - "Brangelina".
In January 2006, Angelina announces that she is expecting a baby from Pitt. In May, their daughter Shiloh Nouvel Jolie-Pitt is born. In 2008, twins Knox and Vivien Jolie-Pitt are born.
Jennifer Aniston maintains a relationship with her ex-husband, congratulates the couple on the birth of children.
"In the end, we really broke up peacefully. There was no malice and hatred in this, as the tabloids tried to present. The marriage did not work out. And pretty soon after parting, we phoned and talked for a very long time. Since then, we have treated each other with incredible warmth and respect, "says the actress in one of her interviews.
In April 2012, "Brangelina" announced their engagement, by which time the couple have been together for 7 years.
In the same year, Aniston became engaged to actor Justin Theroux. In 2014, Pitt and Jolie get married, in 2015 - Aniston and Theroux.
In 2015, Angelina directed the film "By the Sea". Later in an interview, she will tell that in this way she tried to save their relationship with Pitt, but to no avail. In 2016, Jolie files for divorce and sole custody of 6 joint children, because, in her opinion, Pitt's habits, his outbursts of anger and his parenting methods call into question his ability to raise children.
Meanwhile, Pitt's former bodyguard states in an interview that Pitt still loves Jennifer and wants their relationship back. When Jolie finds out that Pitt introduced Aniston to the children, she announces that she is moving to London with them.
Aniston's marriage to Theroux does not stand up to gossip, rumors and tension, and in 2018, after 2,5 years of marriage, they file for divorce. Aniston is assigned the image of a woman who cannot save her marriage.
Later in the interview, she will say: "They do not know anything of what I had to go through. There is pressure on women in society, every woman is seen as a potential mother, and if she has no children, then something is wrong with her. But maybe my goal on this planet is not to reproduce? What if I want to do other things? "
2019 for Pitt is in difficult courts with Jolie regarding the establishment of custody of children. He is credited with novels with literally all the women who are next to him. At the Golden Globe Awards, he even jokes about it: "I wanted to bring my mother to the ceremony, but I couldn't, because they say about any woman next to me that we are dating. It would be embarrassing. "
But the media have been especially active in discussing the possible reunion of Pitt with Aniston after the appearance of pictures and videos from the Screen Actors Guild Awards in early 2020.
They anxiously listen to each other's speech from the stage, Brad gently holds Jennifer's hand. Fans hope the couple will reunite.
Well, reuniting 20 years after the wedding would be a beautiful gesture.