The article has been automatically translated into English by Google Translate from Russian and has not been edited.
What kind of pension do you get in the USA and how to avoid mistakes
When the US Social Security Service began working on 1935 in August, new opportunities opened up for many Americans: a third of America's 61 million people depend on retirement as a major part of their monthly income.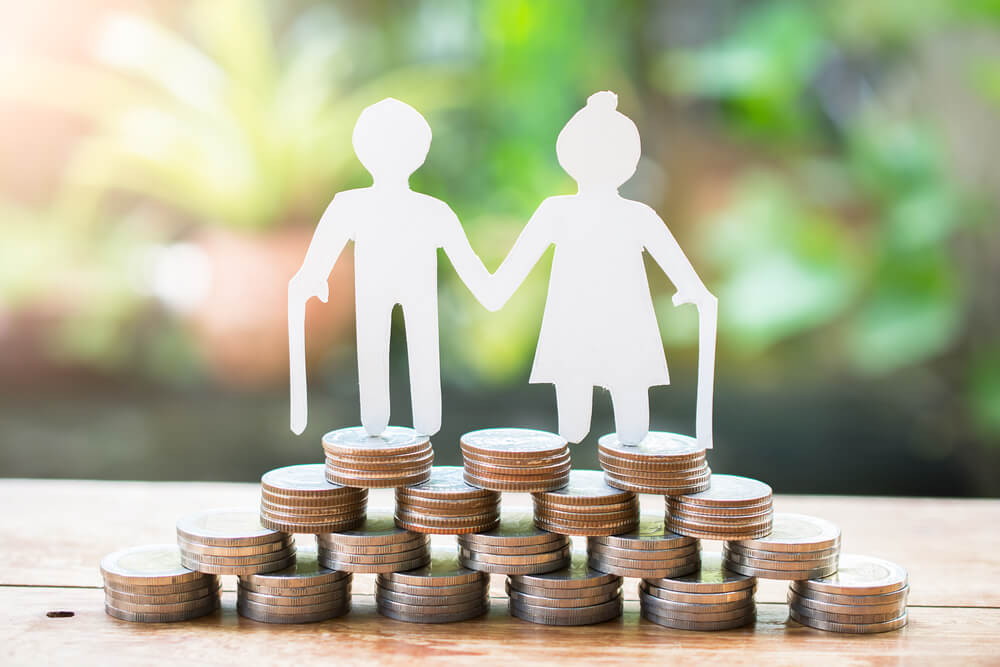 The downside to the social security system is that getting a pension just looks easy. In fact, mistakes and misunderstandings happen every day. One big mistake of the social security service ended with the fact that her "victim" did not receive from the state the 31 thousand dollars due to her (read item 5), writes Cheat sheet. What mistakes most often lead to losses and problems?
1. You do not plan retirement age
The effects of age selection are significant, so it is extremely important to plan accordingly. Anyone who was born between 1943 and 1954 for years can take full advantage of social security in 66 years. For those born on 1955 and later, benefits will not be available until 67 years.
2. You have not completed the required 35 years
In order to get the maximum rate, you need to have 35-year work experience. Pensions are calculated on the basis of 35's highest annual income throughout a person's career. Although these working years do not necessarily have to follow one after another, the amount will be lower for each year when a person was not working (if it is less than 35 years of service). Important: if you still want to add a contribution to this 35-year-old benchmark, even the years when you have worked partially will be taken into account.
3. You claim payment too soon
Now you have the right to demand help from the state at the age of 62, but not without consequences. As soon as you start receiving your pension ahead of time, it will be cut by 25% - this means that $ 2000 in an instant will turn into 1500.
On the subject: 5 US Social Security Secrets: To Not Be Poverty
4. You do not require assistance for the loss of the breadwinner.
In the grief of losing a spouse it is easy to overlook the opportunity to claim the survivor benefit to which you are entitled. After the widow or widower has reached full retirement age, they can claim and receive 100% of the deceased spouse's benefits. In addition, you can still claim this allowance even if you are remarried after 60 years.
5. Do not use the pension of the spouse in full
This is the story with which we began the article. 68-year-old Kay Dobson lost 31 thousand dollars of the pension of her husband. How? Any person who has already turned 2 before 2016 January 62 has the right to receive the pension of the spouse, postponing their own payments until 70 years. This could add 8% to the deferred amounts of Dobson itself. Only two years after she entered the full retirement age, a woman realized that she could receive this very decent amount. But since social services pay such benefits only for six months, the benefit was lost due to the fact that Kay did not submit documents on time.
6. You are in a hurry with a divorce
A bizarre but well-known loophole - if a couple lives 10 years in a formal marriage before divorce, the divorced ex-spouses can use each other's pensions. But this can only be done if you are applying for pensions within two years of your divorce. This is a mutually beneficial reason for staying together for several months longer.
On the subject: How women live with money and without in America and at home
7. You do not contact a financial advisor
All features of receiving pensions are not as clear and transparent as we would like. Therefore, it is very important to consult a specialist to make sure that you know all the options and use the most acceptable ones. Insist that the consultant has laid out all the cards and told the maximum of any possible ways of profitable and timely retirement.