The article has been automatically translated into English by Google Translate from Russian and has not been edited.
An overt photo of Vera Brezhnev in Los Angeles drew criticism from envious
'18.01.2018'
ForumDaily Woman
Popular Russian and Ukrainian singer Vera Brezhneva published in her Instagram account a seductive photo taken on one of the balconies of a house in Los Angeles.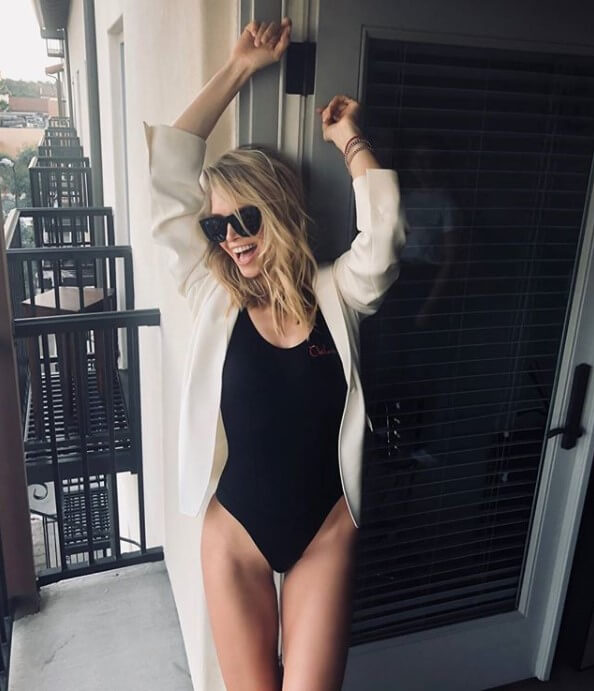 To the eyes of the sophisticated public, Vera appeared in an elegant black closed swimsuit, dark glasses and a white cape. Fans drew attention to the impeccable figure of Brezhneva (in a month the star will turn 36): "Gorgeous!", "There is no competition and there will never be! You are the ideal of beauty !!! "," A truly motivating shot! ".
The spiteful critics spoke out critically, they say, there is nothing to exhibit in a half-naked form, and they criticized harmony: "Cheap popularity", "Excessive diet or work?", "Unaesthetic, not sexy, just power".
Previously, Brezhnev admitted that he did not sit on diets, but 3-4 once a week goes in for sports, sometimes resorts to fasting days (only cereals and vegetables), and calls clean water, vegetables, cereals, fruits, honey and protein products. On tour, the star orders green salads, cereals and other food cooked without deep-frying and additives.
Now in California is also 16-year-old daughter of Vera Sonya, who recently moved to America, where she plans to study.